Bitcoin futures spiked on Wednesday for an unknown reason, rising on CBOE to their highest level ever of some 18,210, in contrast to the average of some 6,000.
That's significantly higher than the 15,500 contracts seen in January when the first futures period closed, but in this case, the contracts were not due for expiry.
CME has a similar story. Daily volumes of around 3,000 give way to a significant jump on Wednesday, bringing them up to 11,000. Then, the very next day, they go back down to 5,000 followed by the usual 3,000 on Friday.

On the same day, bitcoin's price had a mini crash of sorts, falling by around $1,000 from $9,700 to $8,700.
Spot trading volumes on the day also rose, with price then gradually recovering the next day as bitcoin futures volumes return to normal levels.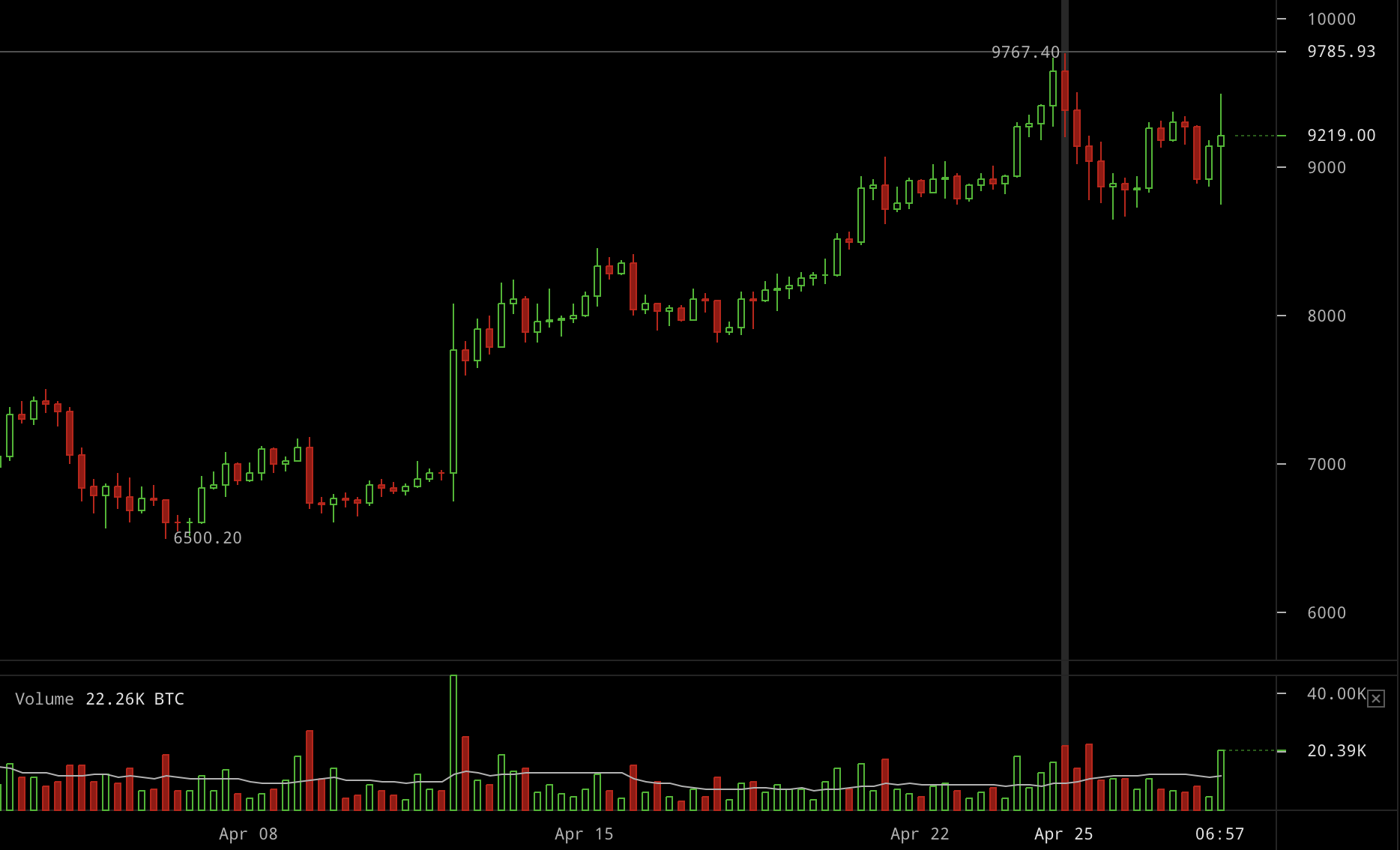 As you can see above, bitcoin's price had gradually risen going into the 25th of April, mainly probably because it was being dragged up by bullish sentiment in BCH and Ethereum.
Then, it somewhat quickly falls for the day, but the reason is unclear. Next day, on the 26th, it is revealed that MT Gox had moved some $150 million worth of bitcoin and bitcoin cash.
According to blockchain data, they begun moving on the 26th itself, so there couldn't be any prior knowledge unless it was insider knowledge.
We, of course, do not know whether futures mini-crashed the price, or whether the price was falling and futures piled in, but this isn't the first time futures coincide with a bitcoin price fall.
The big bitcoin crash itself from December to mid-April coincided with the opening of futures. Specifically, with the opening of CME futures.
Sentiment was however somewhat jittery and after such a stupendous rise in 2017 a price fall was inevitable, but as these futures have no real anchor to bitcoin, and thus are not really futures at all, whether they assist in price discovery or whether instead they only assist in price suppression, will probably continue to be a discussion point.