Spring. Green and pleasant spring. The spring of hopes, the spring of dreams. The millennials' spring. Is it really here?
Who knows, but Putin is on a detente. The old man now is perhaps thinking of his legacy, and perhaps he can even hear us when we shout for global peace so that we can have a nice roaring 20s. Some fun for once, we don't live very often.
"If Kudrin joined the administration or government, it would indicate that they have agreed on a certain agenda of change, including in foreign policy, because without change in foreign policy, reforms are simply impossible in Russia," said Yevgeny Gontmakher, a political and economic analyst who works with a civil society organisation set up by former finance minister Alexei Kudrin.
"It would be a powerful message, because Kudrin is the only one in the top echelons with whom they will talk in the west and towards whom there is a certain trust."
So reports the Financial Times in what we hope is a sign that guns will now be brought to silence for not the pen, but for the code to rise.
It is unique in the world that our space touches all, from the remote Himalayas, to the cosmopolitan London roads. If we turn that geopolitical trajectory, we have said and we'll say it again, this generation deserves a Nobel Peace award.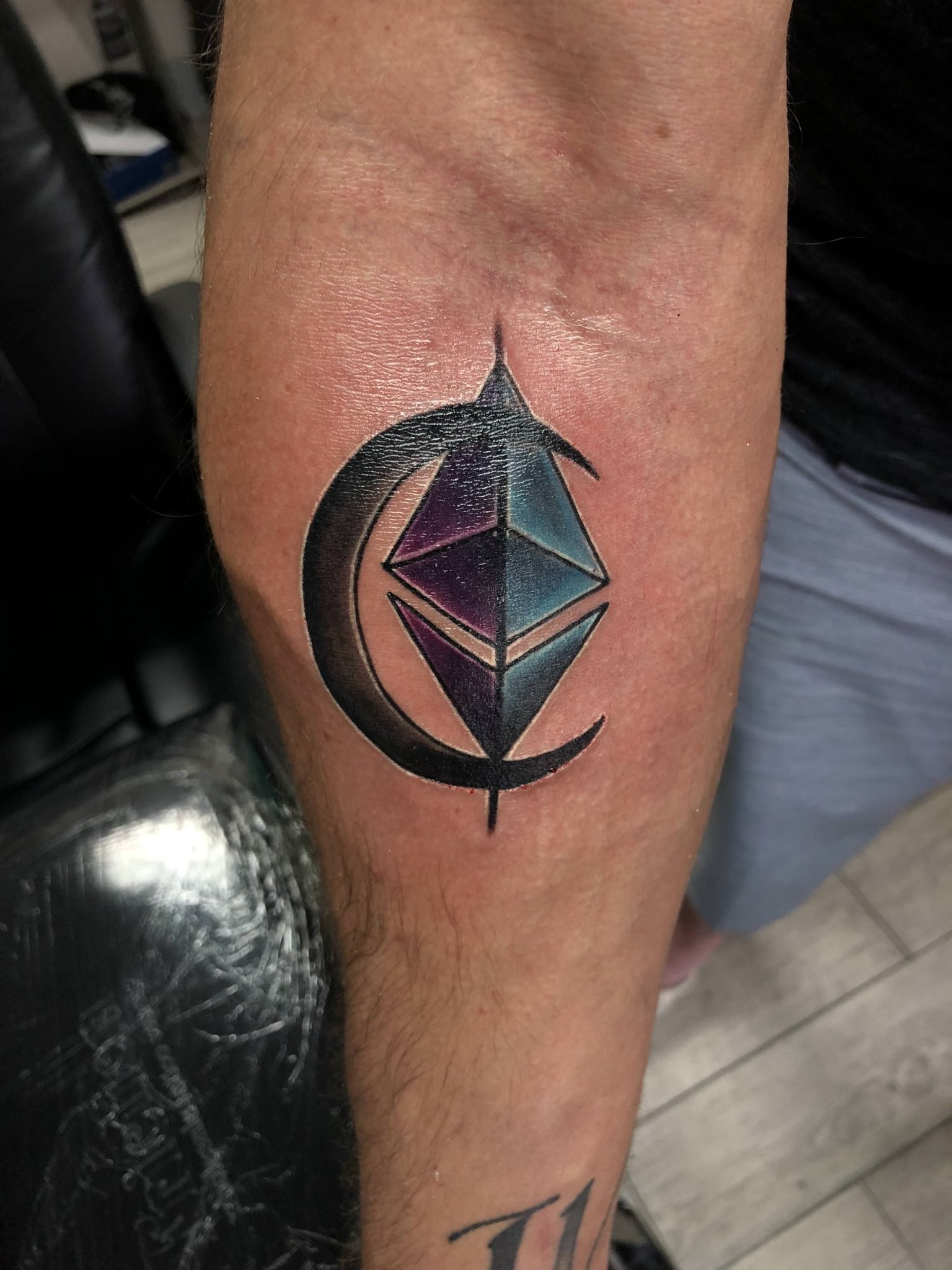 "The challenge faced by the aerospace industry in keeping track of tens of thousands of different parts came to light when it emerged after last month's fatal explosion that some airlines do not keep track of the history of each individual fan blade within an engine…
Blockchain offers a secure encrypted audit trail because there is only one version of the data, meaning it can be used to ensure traceability without reams of paperwork. It is already being used to track cobalt on its journey from Congo mines to smartphones, for example."
So reports reuters. We don't really know how the moon meme came about. Presumably they were making price predictions, and one of them seemed so ludicrous, some witty kid (they were very witty back then, still are in a way) probably said to the moon.
Yet we doubt even they thought to the moon would be a bit literal. Blockchenized airplanes. What's next, Musk's blockchenized rockets?
Ah, this is an interesting story on many levels. Goldman Sachs has opened a bitcoin trading desk. One of the reason seems to be that their clients want it for diversification purposes. But, interestingly, they don't want those silly fake futures, they want actual bitcoin.
"A number of clients wanted to hold it as a valuable commodity, similar to gold, given the limited quantity of Bitcoin that can ever be "mined" in a complex, virtual system."
There's nothing virtual about the system, it's a very real thing that costs tons of electricity Mr Popper. But the more interesting part is Justin Schmidt, a crypto trader who recently joined Goldman, "is looking at trading actual Bitcoin… if the bank can secure regulatory approval from the Federal Reserve and New York authorities," New York Times says.
"Approval." He's probably trading them right now. As if Goldmen think Fed will say no to them. Bet they had coffee with em this morning.
Alright, alright cynicnodes, move along. Ah, here's a happy story. Vitalik Buterin dancing on stage. And, boy has talent!
It's the conference season. Which means no Newsnight for us for many evenings as we replace them with nerds cool kids on stage.
This used to be a fairly low key affair held at barbecue gardens or cheap super amateurish conference halls, but now the nuoeve rich dance, and more, they have yacht parties.
"Anthony Di Iorio and Decentral Inc., creator of popular digital wallet Jaxx, announced that they will be hosting the official yacht cruise afterparty for Consensus in NYC on May 16, 2018," we're told.
Snobbynodes is not going. We'll stick to our normiee sunshine and stare at the livestream. Can't get too down with the kids or no one will be able to reprimand them (Pfff no bigger baby than you bro. Shh!).
Ok, ok, they'll say we're biased if we don't have some bitcoin thing here so let's do the completely independent and neutral thing. Not like it's our fault barely any big news worth covering has come from there but, this is Dirk Nowitzki, a somewhat oldish basketball player with 3.3 million twitter followers, messaging his trainer: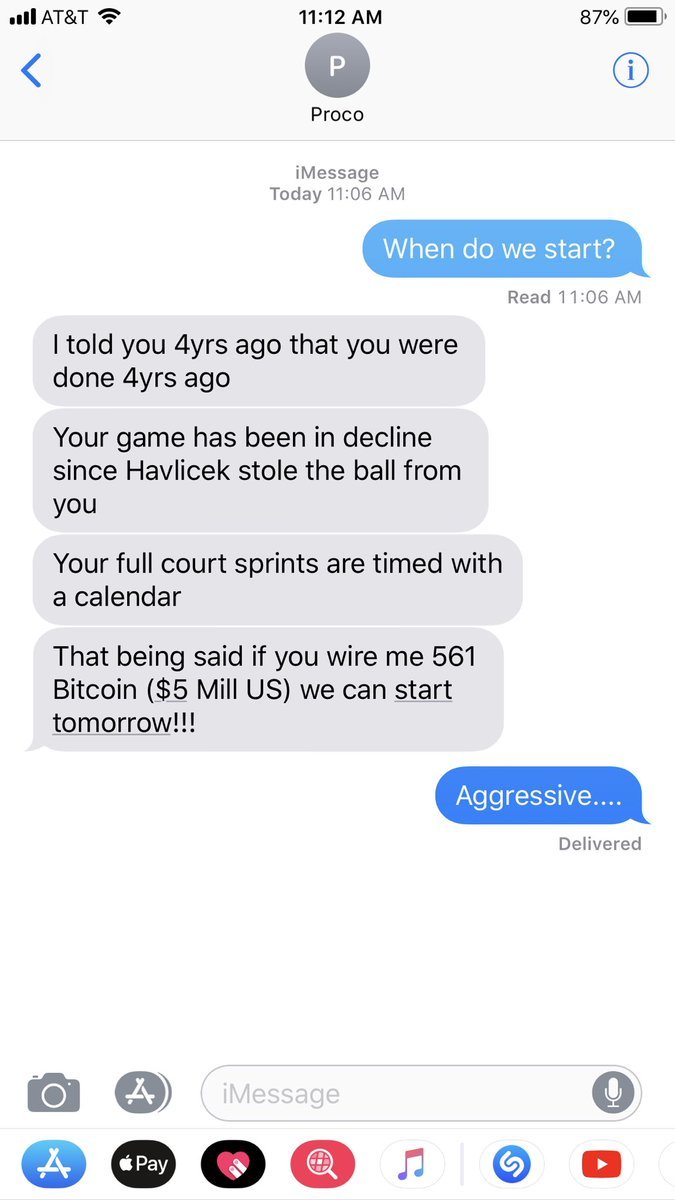 Obviously if we az to be realz neutral we az to cover Bitcoin Cash now because the two are still at each other's throat.
We think they're secretly in love with each other, but don't tell em that. Anyway, this is the bitcoin cash ecosystem now: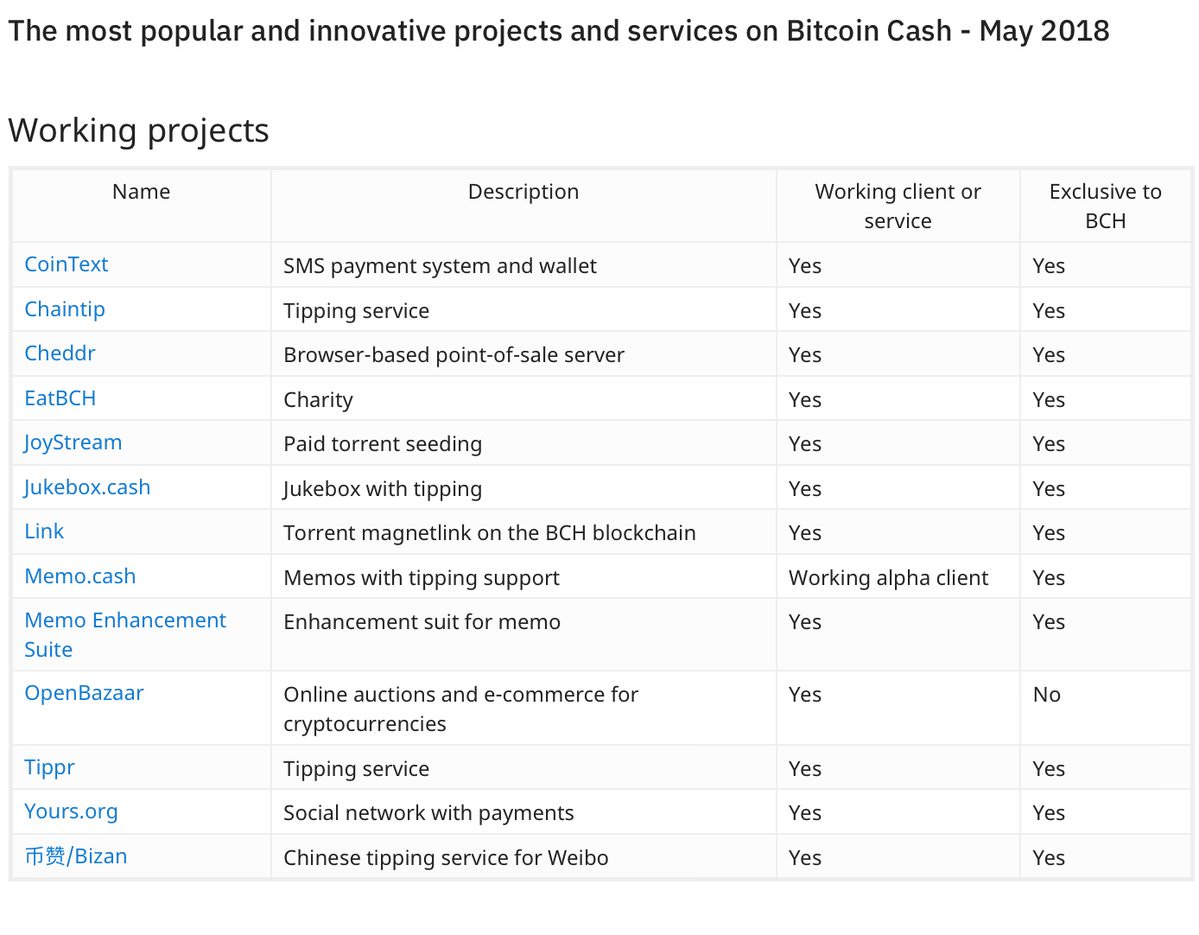 You can count them by hand, and still it is probably more than bitcoin. Yes, bitcoin cash is still new, but, dunno man, dunno.
Alright, off to sunny and lovely Italy. Some guys there have built a Bitminer 8 machine that begun as a prototype assembled in a dishwater drawer, according to reuters.
"Their next step, using the proceeds of their initial coin offering, is to take the Bitminer 8 on the road, installing the machines in shipping containers and enabling miners to move them by truck to cheap power sources across Europe."
"With the mobile farm we want to conquer Europe," Angeli said. "It will allow us to export our business model which we've been experimenting with here in Florence."
Mining ships, or trucks, or rockets indeed. Speaking of which, eth up by $100 since yesterday, nearing $800. Resistance maybe at $900, or $870, but who knows these things.
All we know is we're done. Shop closed. Come again! Until next time though, enjoy green.
Copyrights Trustnodes.com