Is this sunshine in London? Where does one have to go to enjoy rain and clouds! Said no one. Certainly not in Soviet Russia.
"The countries of the Eurasian Economic Union (EAEC) are striving to unify the approaches to the regulation of the Crypto-currency and the ICO, the Minister of the ECE Tatyana Valova told Izvestiya.
Now preparations are underway to create a single financial market for Russia, Belarus, Kazakhstan, Armenia and Kyrgyzstan.
Despite the fact that these countries were previously part of one state, many obstacles appeared to create a single financial space, she noted.
In the case of crypto currency, you can create a common approach to regulation and avoid such problems in the future, explained Tatyana Valova."
So says local media according to a very rough translation suggesting Russia is trying to economically unify the region, at least where crypto approaches and regulations are concerned.
As we reporter earlier Russia has become a bit obsessed with gold, but compared to cryptos that asset has become a bit far too boring.
That's, at least, if we go by the news that Barry Silbert's "Grayscale Investments LLC had hired Samantha McDonald of SPDR Gold (GLD) and SPDR Long Dollar Gold Trust (GLDW) to serve as vice president for finance.
McDonald previously served as chief financial officer and treasurer of those two ETFs. GLD is the largest ETF that invests directly in physical gold."
Brain drain, or brain dividend, depending on how you see it. Still, that's perhaps nothing compared to "users flocking to cryptocurrencies," as one headline shouts.
That's apparently based on a crypto exchange boasting "we are now approaching 2-million customers globally and growth continues to be exponential."
Exponential. Is the moon enough or do you need the next solar system? Speaking of which, there is a very nice article, far too detailed, giving an overview of blockchain tech in the energy space.
It's the conference season, and in this one they had turned "an old Berlin power station into a futuristic spaceship, spoiling us with shows of lights, violins and acrobatics – not your typical energy conference."
Typical? Crypto? What planet is this guy from? If we want typical we go clean streets you know, work 9-5 in a qubicle.
"The ecosystem has grown beyond what anyone could expect. From around 35 companies or consortia at the time, we now track more than 150 in our wider cleantech theme.
They are concentrated on core energy use cases, logistics and supply chain, the blockchain x IoT intersection, mobility, agriculture, and a few other applications like recycling," they say.
That's the energy-blockchain ecosystem. Some other ecosystems, like Wall Street, are a lot more… erm… we'll just quote:
"The barbarians, it seems, are still pretty hostile when it comes to Bitcoin and its brethren…
It's fair to ask how much of the skepticism stems from legitimate questions about the viability of cryptocurrencies and how much stems from their threat to the existing financial order.
In part, digital currencies, and the initial coin offerings that raise money for them, as well as the capital framework, where investors put money into a so-called coin instead a traditional corporate capital structure, differ from Wall Street's normal way of doing business.
Nearly 30 years after the close of Milken's Drexel Burnham Lambert, and nearly 10 years after the financial crisis, the current order still works pretty well for many of those at the Milken conference. They're wary of finding themselves on the other side of the gate."
Uuu (u as in book), Bloomberg has some fine writers. On that topic, we're thinking we're kind of ready to expand. Bit of a difficult task because we want to maintain quality while growing quantity while being able to afford it all since totest independant, but maybe we're ready.
"A fifth of finance firms are considering getting into cryptocurrency trading within the next year…" So says Business Insider before further adding:
"A survey of over 400 Thomson Reuters clients found that one in five is considering getting into crypto, with the majority weighing a push into the market within the next six months."
Come along, come along, plenty of room here, sit down there. Would you like a nice cup of tea or coffee? No alchy for now I'm afraid, the party not yet, you know, still early afternoon, but a nice cupa should keep you very appy.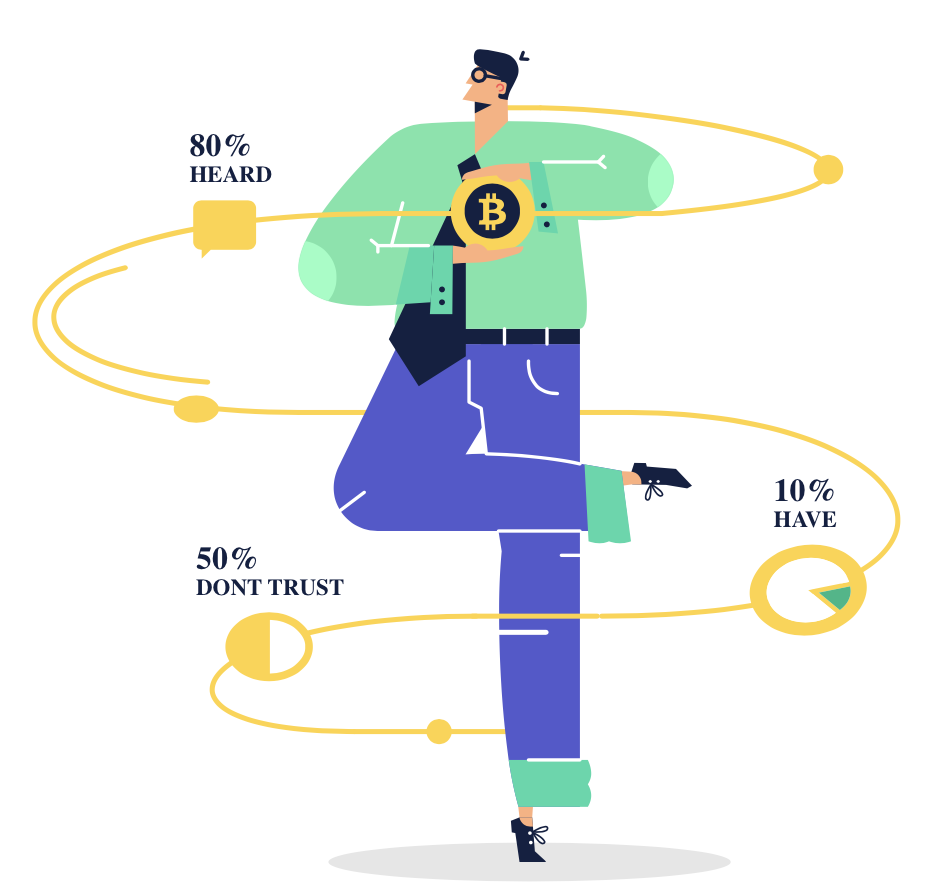 Not sure how credible that is, but this is the table chat bit. You know the part after a long day when you just lay down and chat about stuff. It's the premium bit too so, we're safe here. We can say what we want, no defamation laws apply (lol. Don't lol, be serius!)
Alright, top hat, penguin suite and we go to… ConsenSys. You guys heard bitcoin apparently got 21 new devs (lol. stahp loling.) Well, 21 new guys or nicks that made a new github contribution.
In eth, those "kids" get muneh. Well, not directly, but ConsenSys Academy had an MBA Blockchain Venture Competition. 150 teams from 10 schools globally participated, they say. Three teams won.
"The winning teams each will receive cash prizes of $3,000 and all participating teams are eligible for internship and full-time roles at ConsenSys."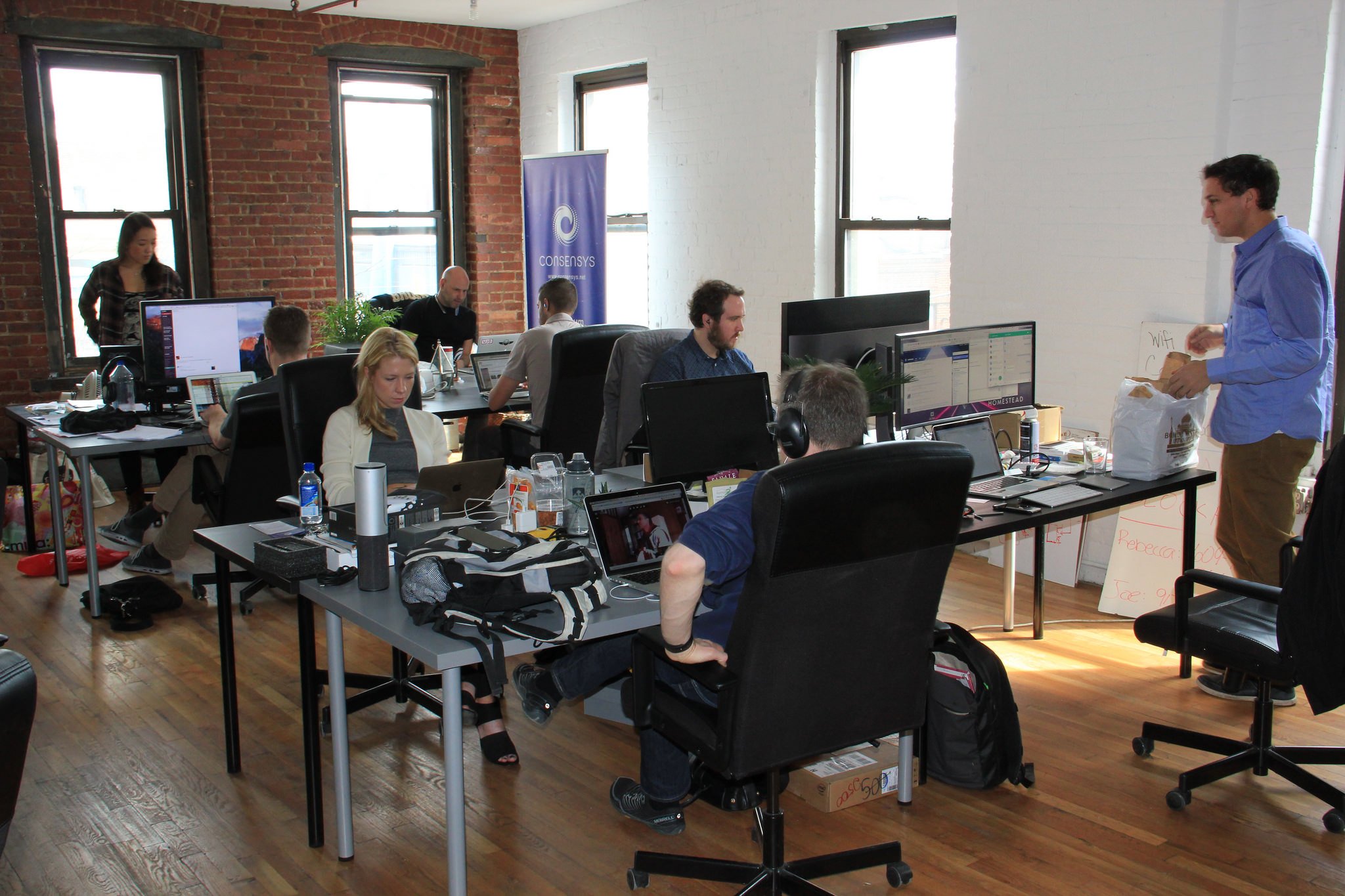 Dubai, they had a competition of their own, but with a lot more money on the table. Like, you can actually afford an eth with it (wait, eth only $800 bro) future eth.
"The global Blockchain Challenge is an important empowerment activity that harnesses the entrepreneurship skills of the private sector achieve Dubai's ambition of being an industry leader in Blockchain and establishing a Blockchain run ecosystem in the city.
We congratulate the three winners of this year's 17 finalists, who came from 17 cities across 14 countries – a statistic that reflects the truly global allure that this competition has generated in the two years it has been running," said Dr. Aisha Bint Butti Bin Bishr, SDO Director General.
You think we done? Yeee…ees. You not gone mention Vanywhere? Well, you just did, why do that! Cus it has the words regulated and ICO in it. But did you even read it? Nah. Ooooo twastnodes.
You know, we're going to treat you as a closing. Our very own poem. The artists are not here to lift our spirits, so, it is left to us, the very fine nodes of trust. Until next time, enjoy Edcon, and the Vitalik Dance.
The spring, the spring,
the spring of men,
when time has gone,
and time to come.
When past o past,
o berried out,
and future now,
the future ours.
O sing o sing,
for liberty peace,
from your cages rise,
to witness sunshine.
O sing o sing,
nations around,
look and see,
the millenials have come.
O sing o sing,
the song of times,
and beauty harps,
play around.
O lift your spirit,
you old young man,
and stand tall,
with our song and dance.
O dream o dream,
the pleasure be,
the pleasure here.
The drums,
why are they not out?
Brap, brap,
o ring the bell,
to dance we must,
to dance we shall
for heavens here,
the angels have come.
Copyrights Trustnodes.com, including the terrible formatting.