Ethereum is processing $166 million worth of transactions every single hour, translating to some $4 billion a day, according to Shawn Douglass, CEO of Amberdata.
Douglass further said 53.5% of all those transactions during the past 7 days, thus around $2 billion per day, are to smart contracts, up from 39.4% in the last six months.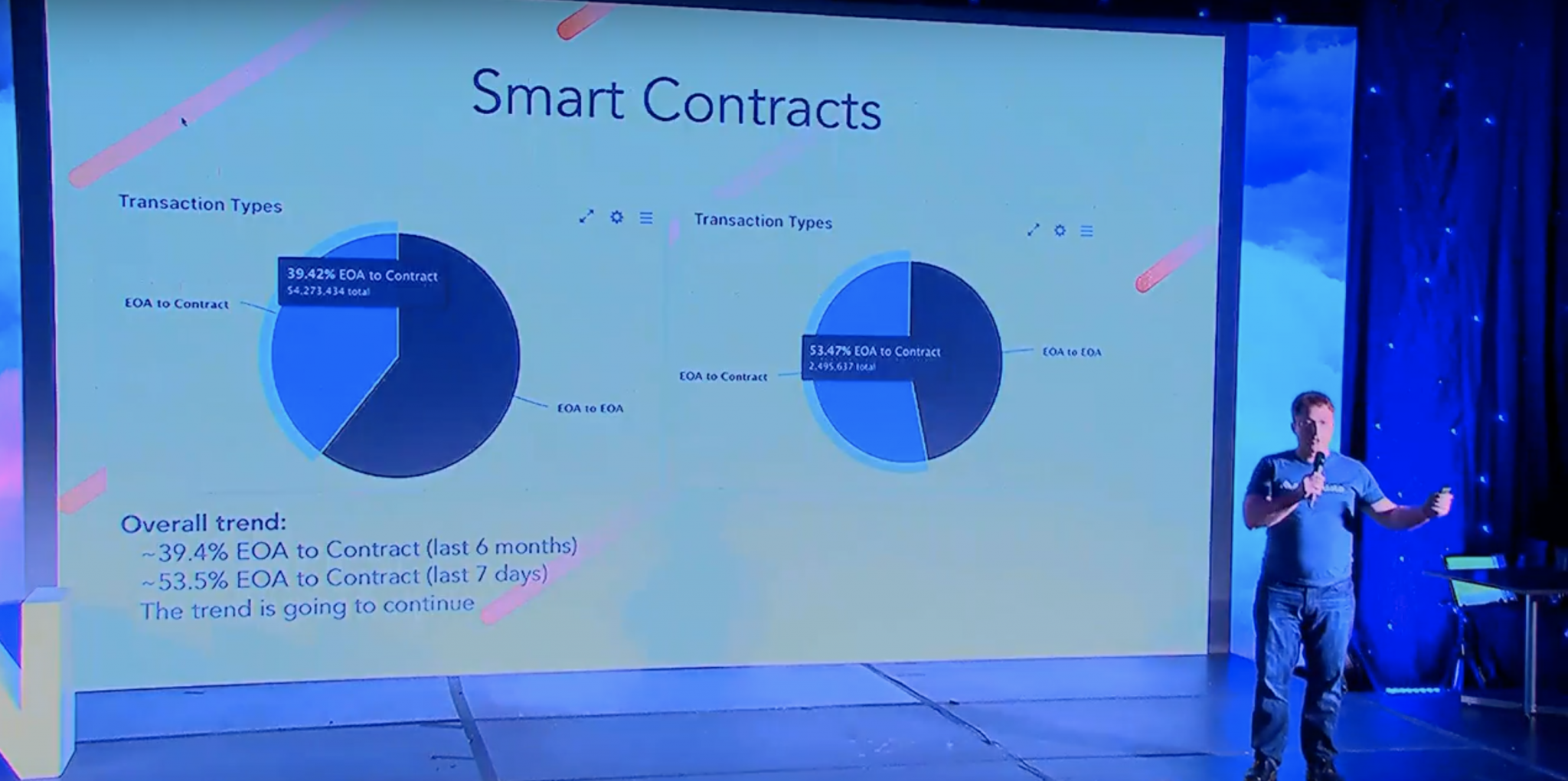 That trend is expected to continue, Douglass said. That's presumably because usable ethereum dapps with utility are now starting to come out.
That includes things like Brave Browser, Dai, Request Network, Digix and far too many more to mention, such as twitter like PeepEth.
The other interesting finding was mining pools' behavior towards transactions. Sparkpool here gets five stars (from us) because they are optimizing to include more transactions in blocks: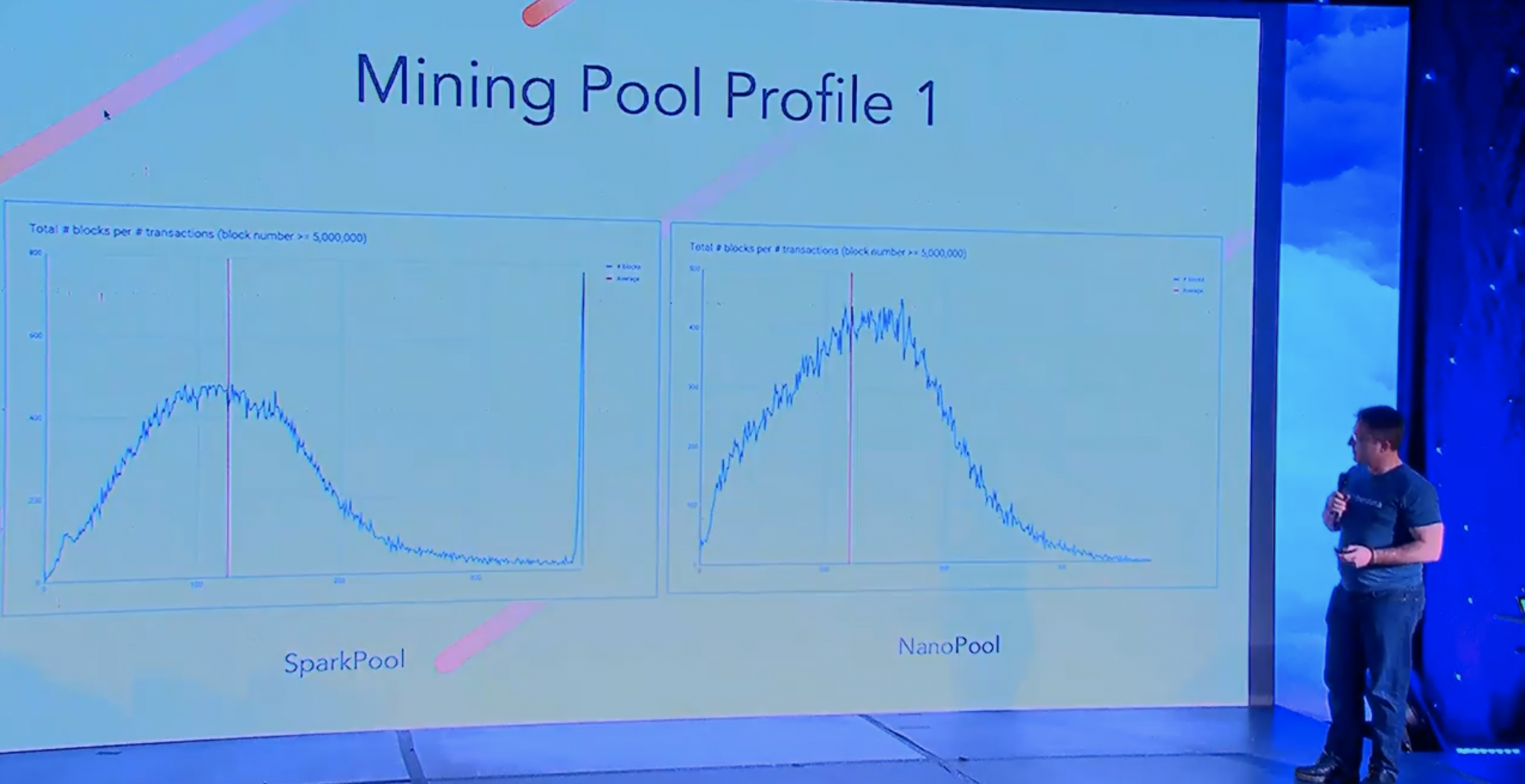 We give Nanopool 4 stars in this aspect because they have a healthy distribution, but some others are not playing very nice and are optimizing to include less transactions: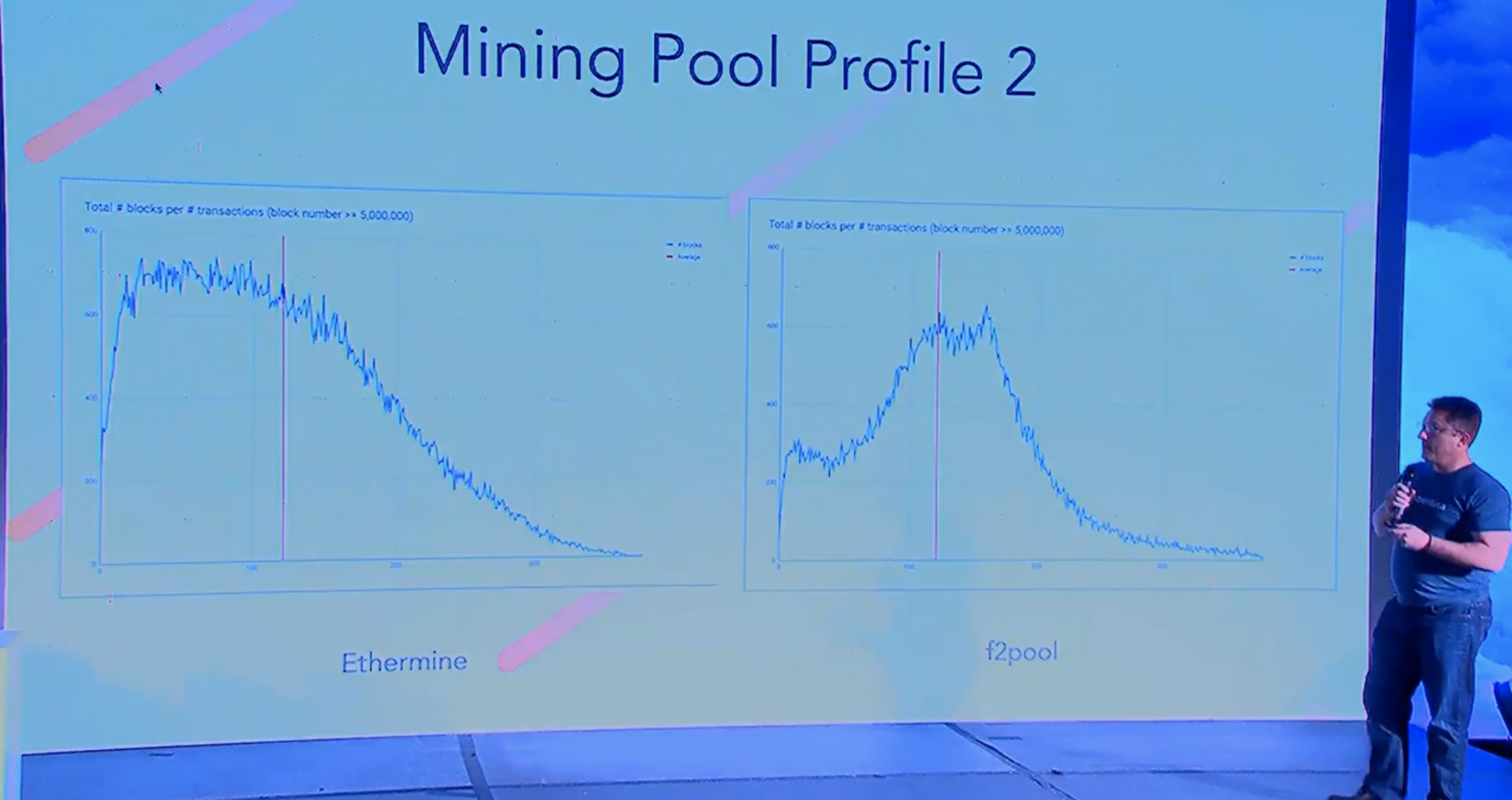 2.5 stars for each, yet even that is ok-ish compared to BitClub, which is acting in a hostile manner by optimizing to not include transactions.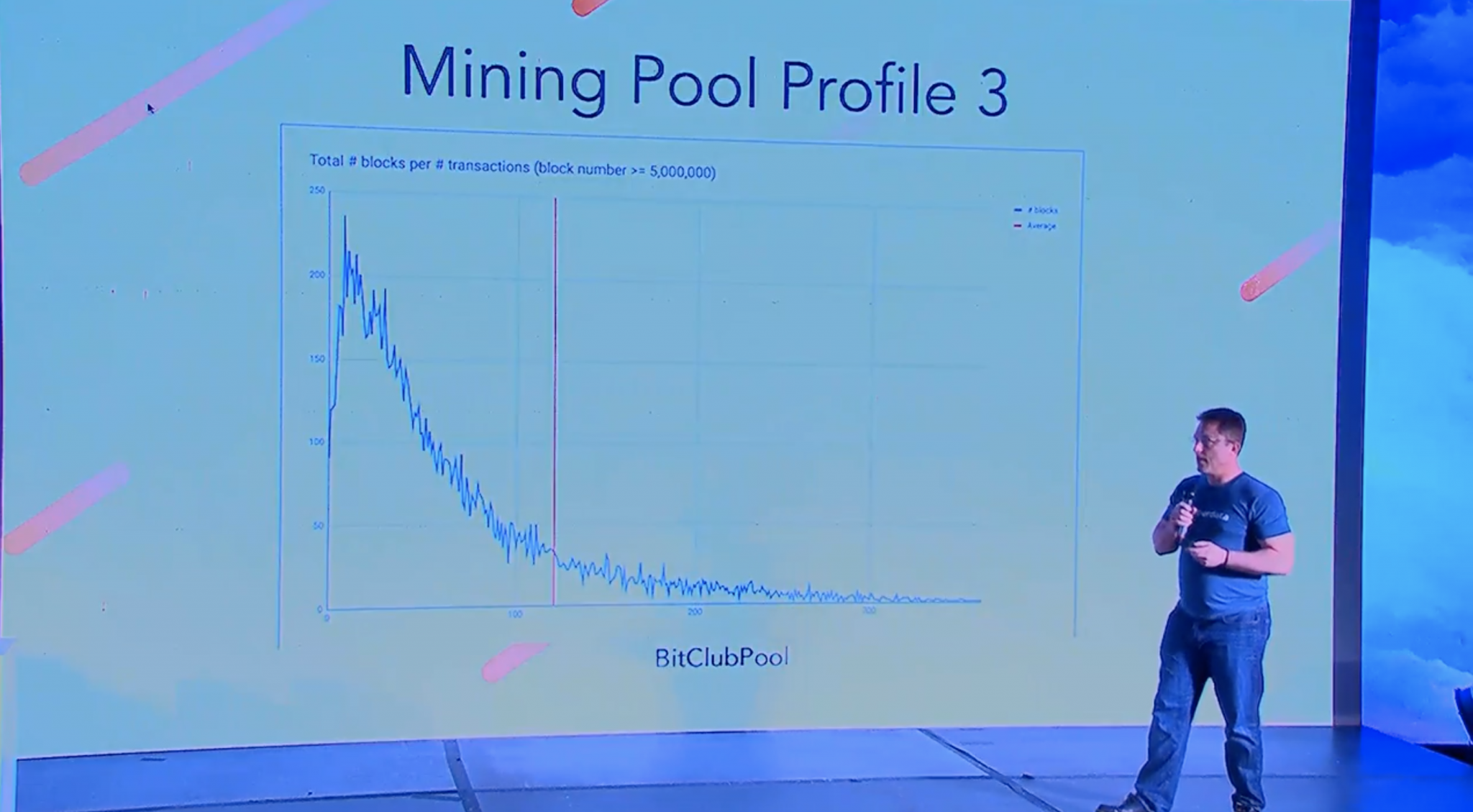 That gets a -1 star. The curios fact with Proof of Work mining is that they don't have to include any transactions.
Most of them do of course because that's the point of the network, but some of them are clearly trying their best to not include any or not include a reasonable amount.
That could be a consideration when choosing a mining pool, but another interesting consideration for the entire network is uncles (orphaned blocks).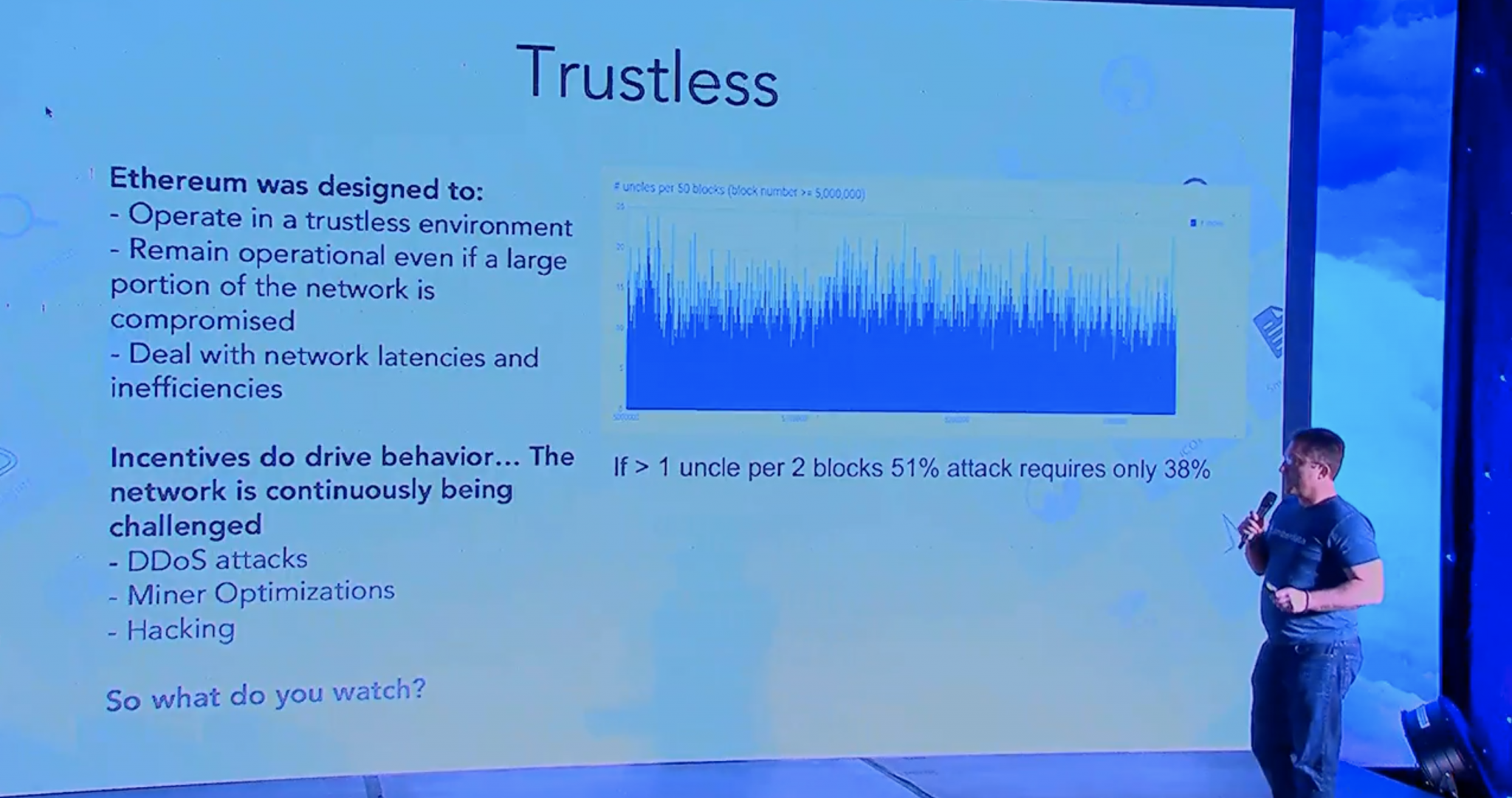 Unlike in bitcoin, uncles get paid in eth around 2.2 eth per uncled block, but, if there is more than 1 uncle for every two blocks, then that becomes a security issue.
It's still at "only" 38%, however that could be a line to consider when measuring gas limits (blocksize) and thus network capacity.
That line has never been crossed, Douglass said, but it has been somewhat close at times, suggesting there could be more potential optimizations in propagation.
Copyrights Trustnodes.com