Crypto Facilities, which describes itself as a world-leading cryptocurrency trading platform, has announced the launch of a new derivatives futures contract for ethereum that will start trading today at 4pm London time.
That makes it the world's first regulated futures contracts for ethereum, overseen by UK's Financial Conducts Authority (FCA).
The futures contract comes with leverage of some 20x, and cash settles weekly, monthly or quarterly according to their website.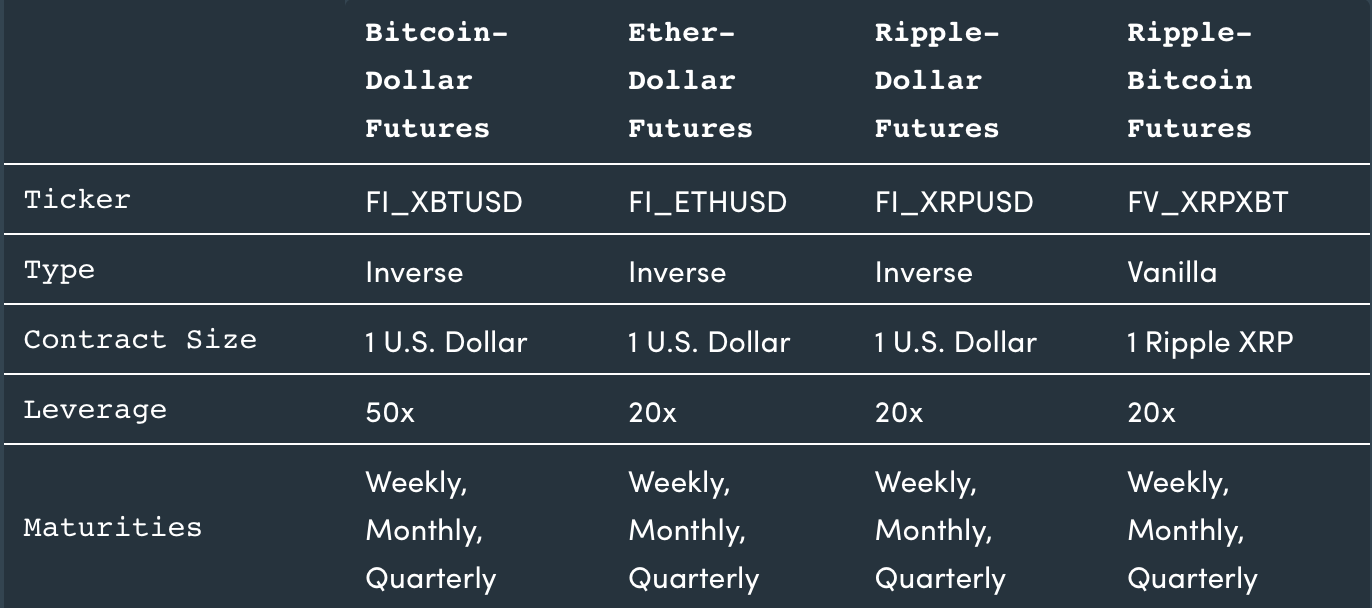 As can be seen they have bitcoin and ripple futures, including a ripple to bitcoin futures, with all settled in fiat.
Their margins of 50x are quite considerable for bitcoin, significantly higher than CME's or CBOE's which are at 2x-3x for bitcoin, but both exchanges have far higher margins for other products.
"Ether is the second most liquid cryptocurrency after Bitcoin, trading in the billions of dollars daily," Timo Schlaefer, CEO of Crypto Facilities, said before adding:
"The Ethereum network is the pre-eminent blockchain for smart contracts, and we believe this new trading instrument will attract more investors and bring greater liquidity to the marketplace."
Akuna Capital and B2C2 have both stated they will provide liquidity for the ethereum futures by acting as market makers. Max Boonen, Founder of B2C2, said:
"The continuing evolution and commoditization we're seeing in Ethereum will further increase liquidity in the marketplace, enabling participants to exchange assets seamlessly and unlock value. We look forward to providing liquidity for this new product."
FCA has made it very clear that they do not regulate public blockchains or the underlying tech, but they do oversee derivatives products and probably have jurisdiction where there is fraud in the same manner as US's Commodities and Futures Trading Commission (CFTC).
Eth's classification in US, however, is less clear. Most expect it to fall under commodities, like fuel or currencies, but SEC has not yet clarified whether they do or do not consider it to be a security.
That uncertainty has delayed ethereum futures or other products in Wall Street, so opening room for other jurisdictions to gain some competitive advantage.
Yet whether futures are beneficial or not is a contested matter, especially when they are cash settled as that means they never touch the underlying asset so potentially inflating supply.
The recent fall in price may of course be a coincidence and may be partly due to the sudden news that South Korean authorities have raided one of the biggest crypto exchange, UPbit.
But a fall in price for bitcoin also coincided with the introduction of futures late last year, although futures are not really a new product for this space.
OKCoin for example has provided crypto futures since at least 2013 with 20x leverage, as now does OKex. While Bitmex has provided futures for almost everything at 100x.
Neither of the two are regulated, however, nor are they as integrated with the financial system as CME or CBOE, but the ability to short cryptos for anyone who wants has been there for quite a long time.
The only difference here is that regulated options are now starting to come to the market, so paving the way for institutional investors, including pension funds, to enter the crypto space for diversification purposes.
Copyrights Trustnodes.com