One of the more interesting event of the year opened yesterday to a packed room where various presentations and demos were given.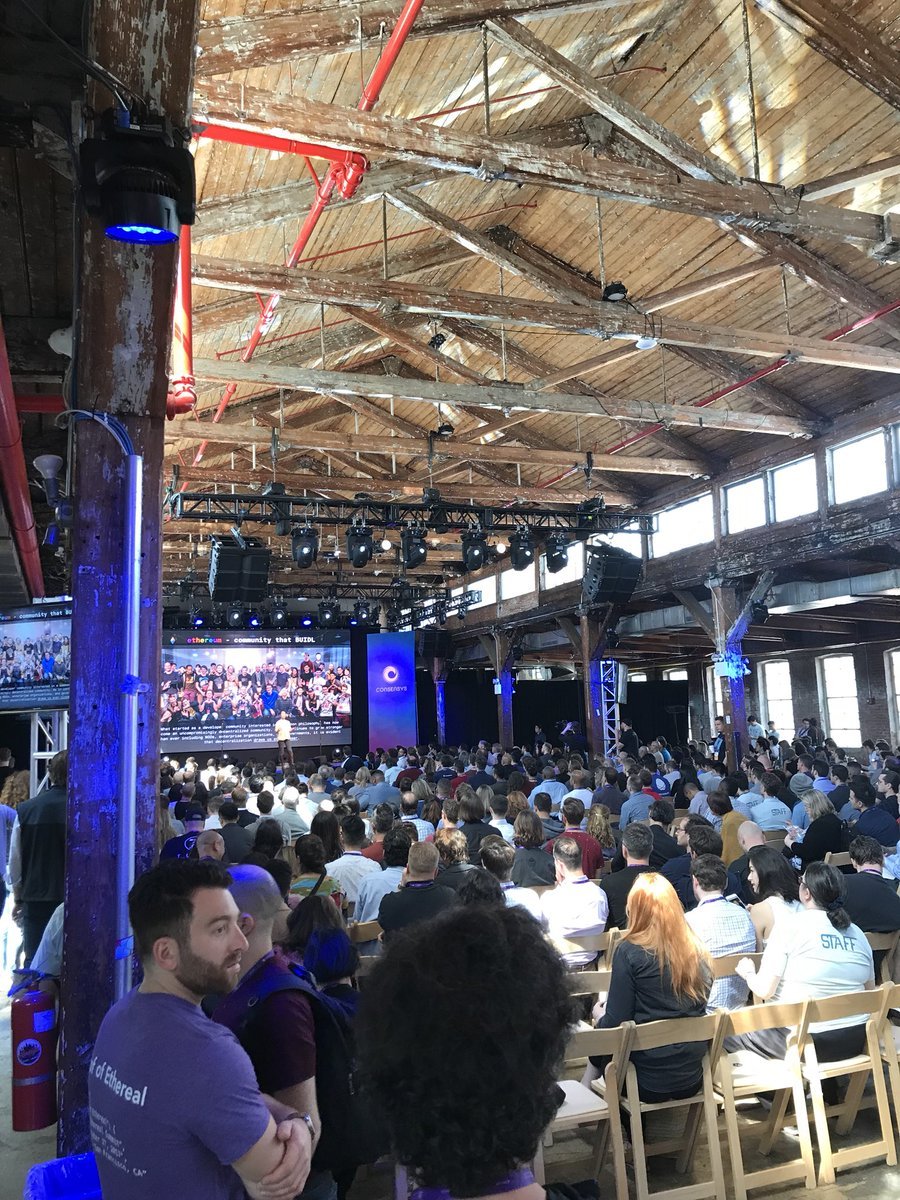 Yet for many, the fun was outside, where undoubtedly some new friendships were made, and perhaps some new deals.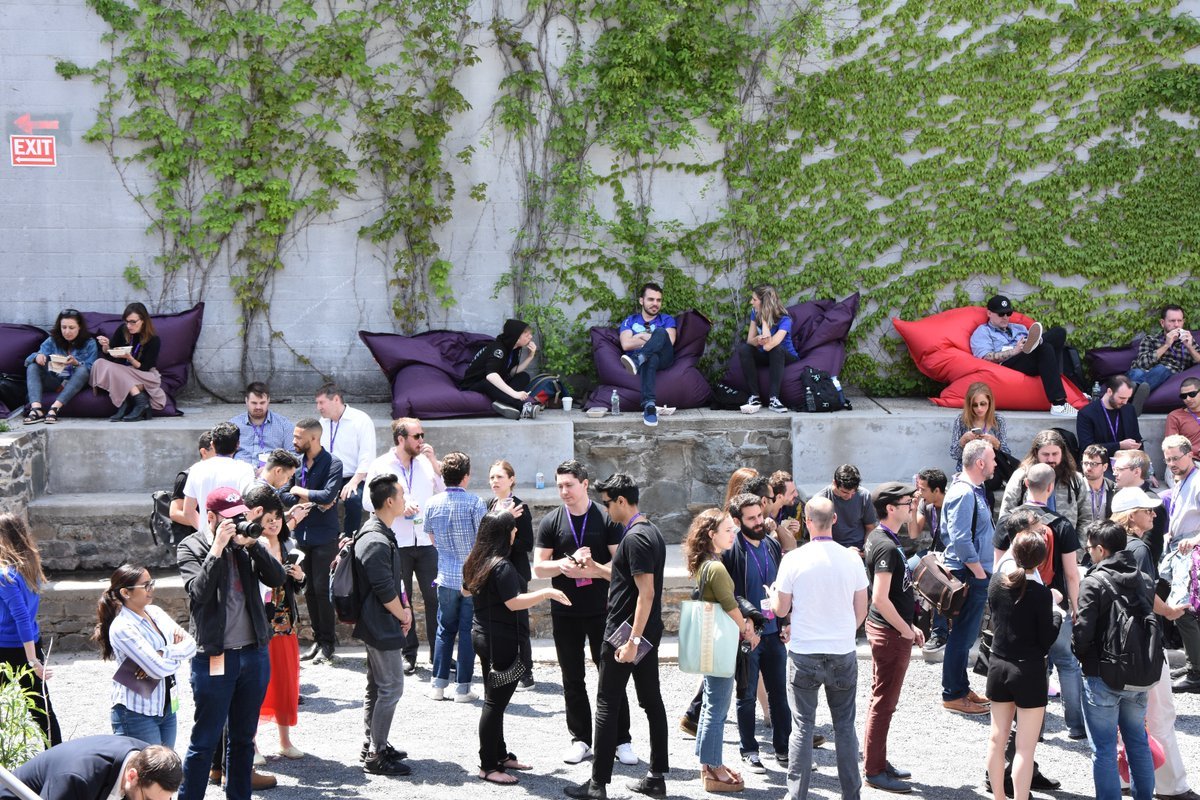 And even more fun was to be had in the pocket displays around the summit, where installations showcased blockchain aspects.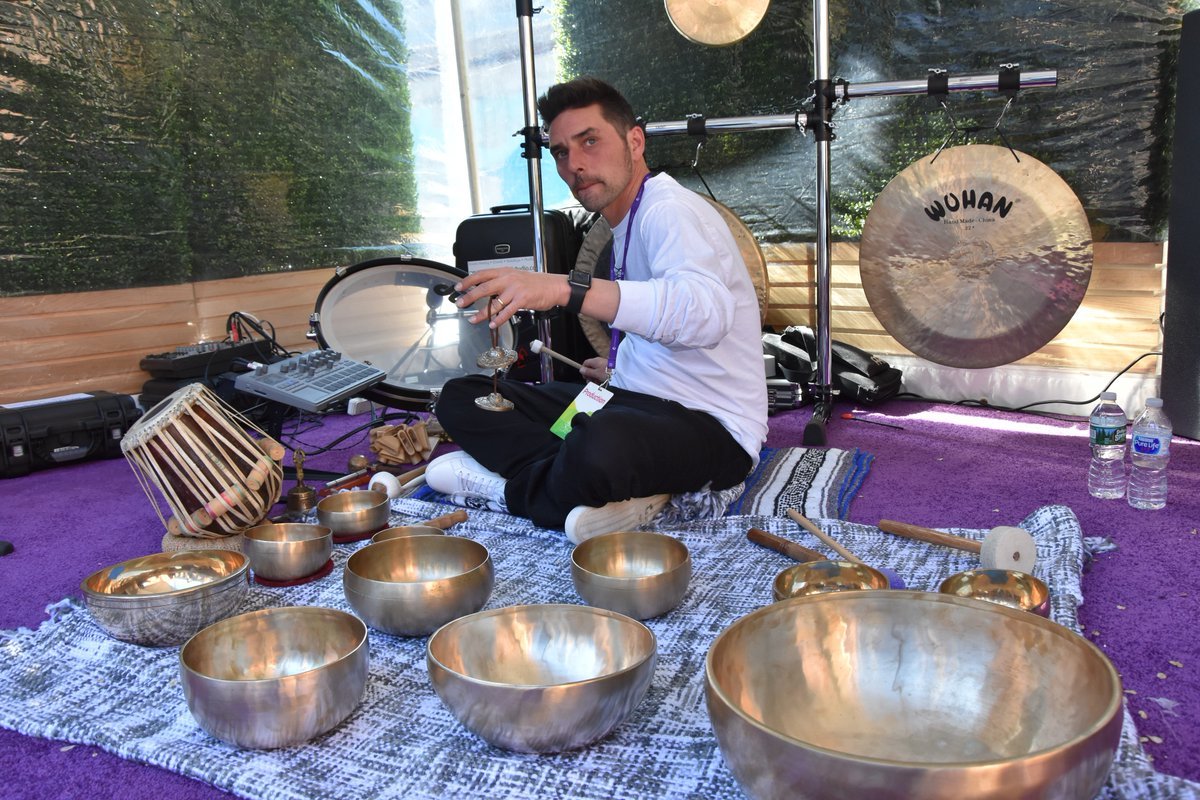 A different sort of music was playing with sushi and tuna. All on the blockchain, and still quite delicious.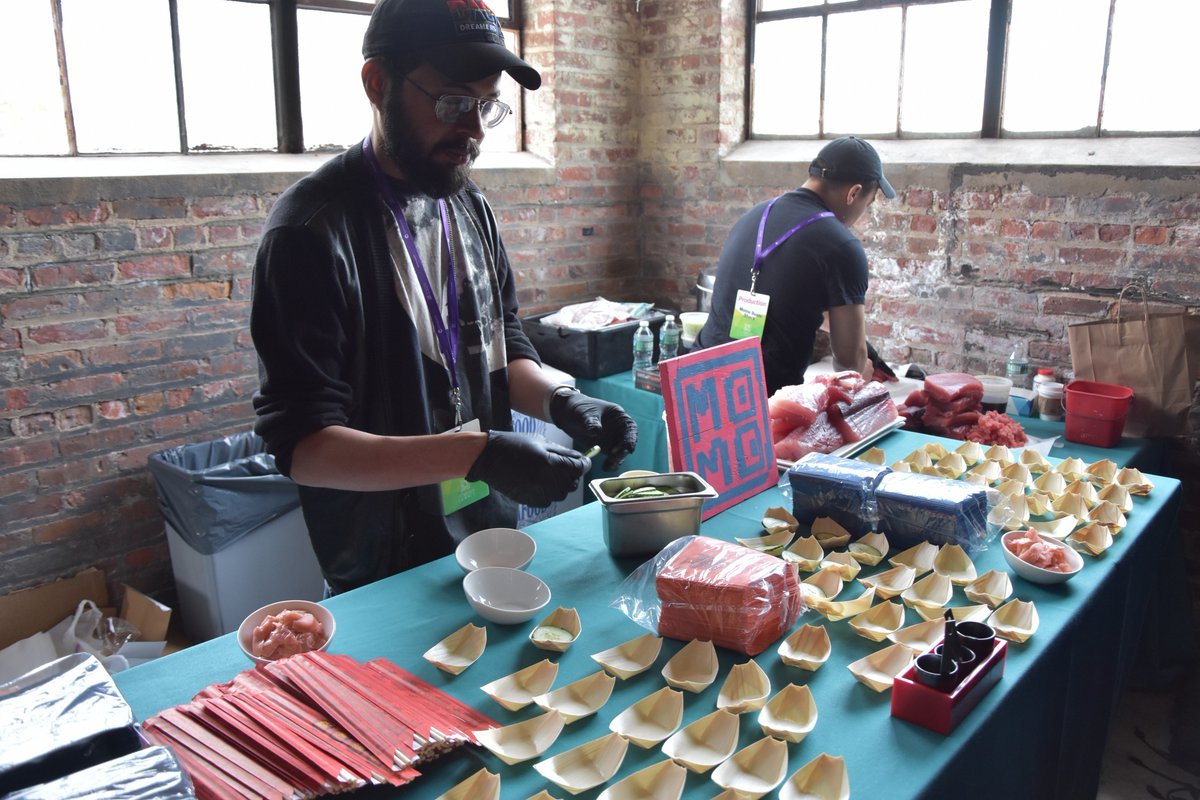 The serving came with a QR code that connects you to ethereum's blockchain and tells you where whatever you are about to eat comes from.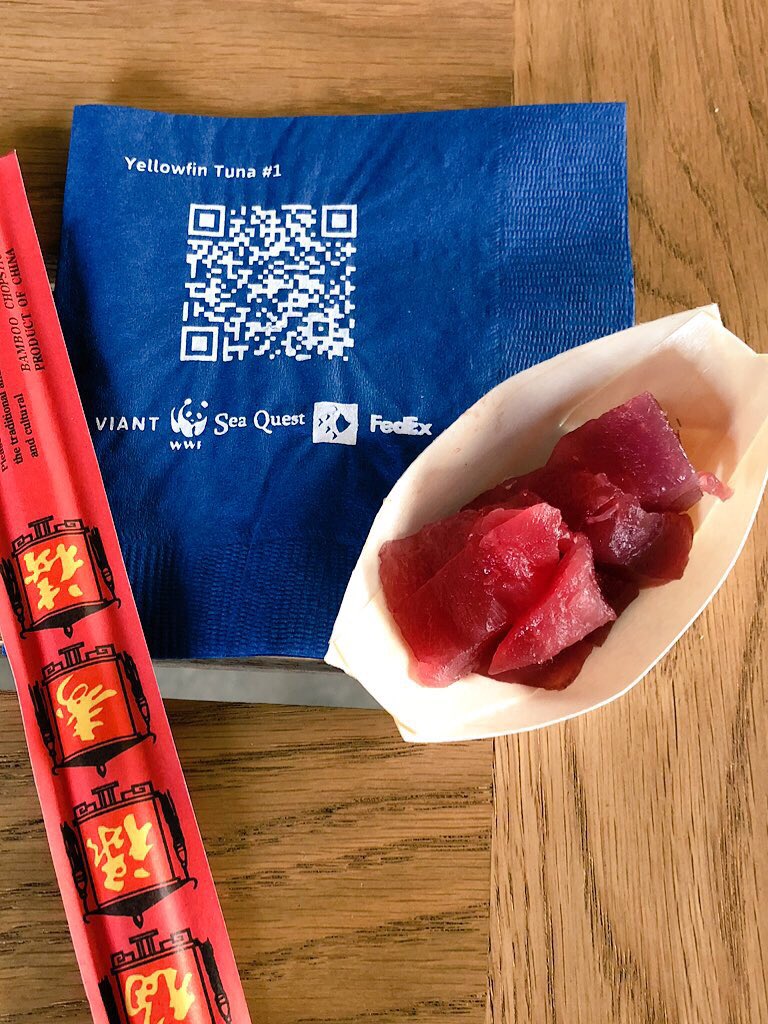 Now fully fed, you can go lose some money on blockchenized poker, this time in a physical setting with a poker table as well.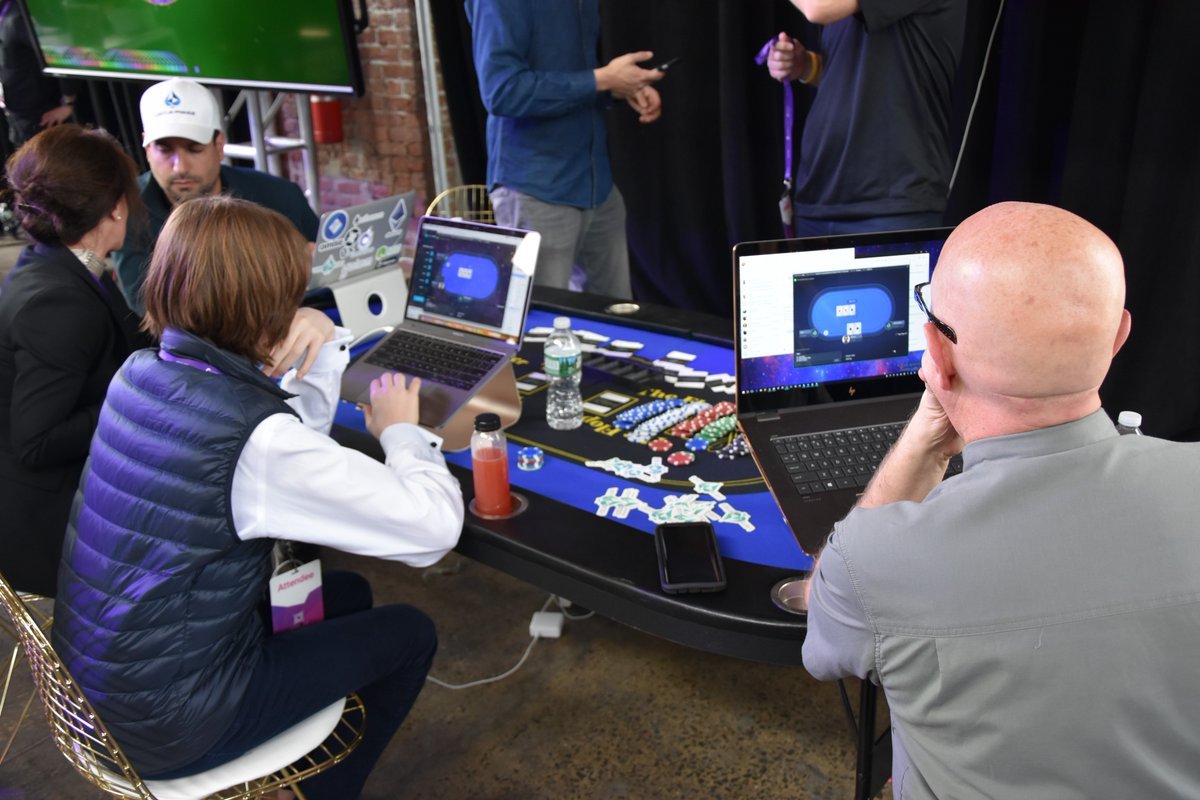 Then, to repent for your sins you can go worship smart contracts at the ethereal shrine. Ask it to forgive you for that dapp bug, or, kneel and wish your burned eth magically appears again.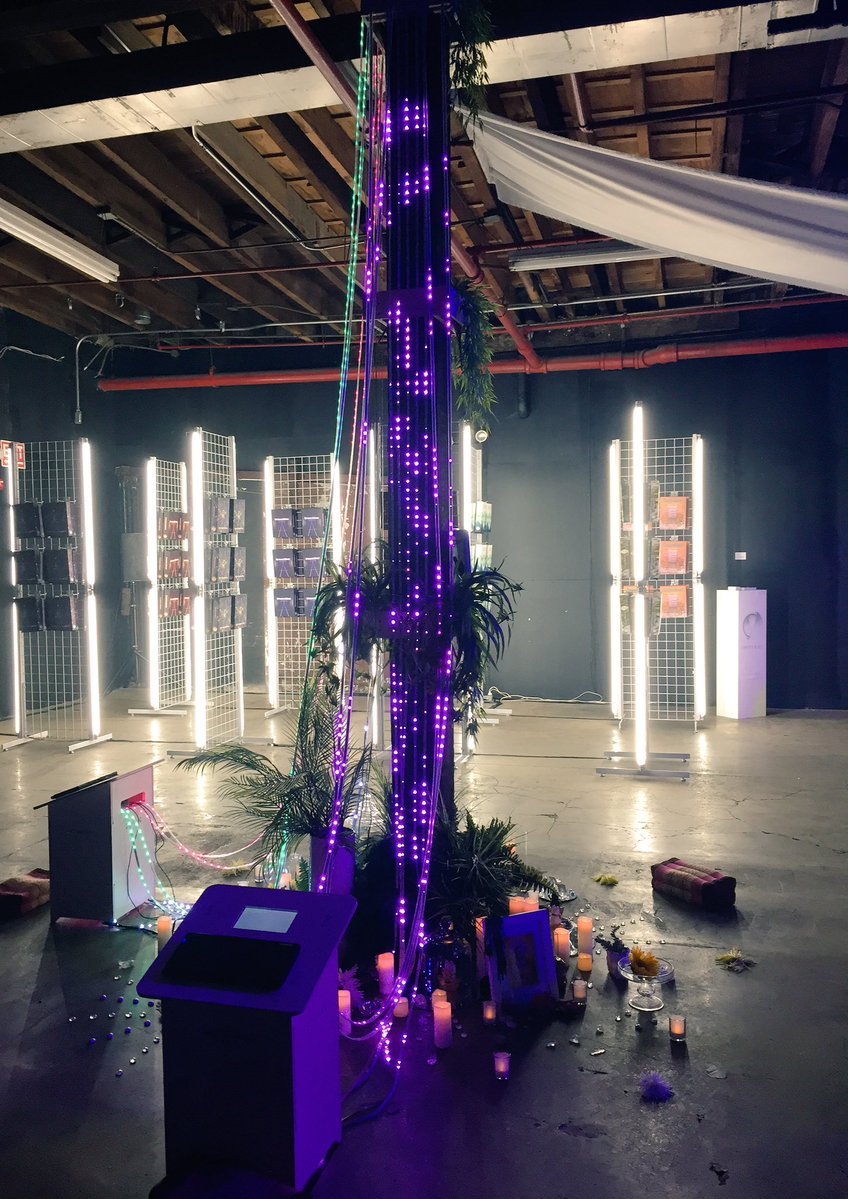 Now with empty pockets but a full soul, you can go hang around the lounge and take courage to introduce yourself or hope someone else takes courage to say hello.
You can, of course, always go back to the actual show and hear Amber Baldet, formerly of JP Morgan, talk about blockchains.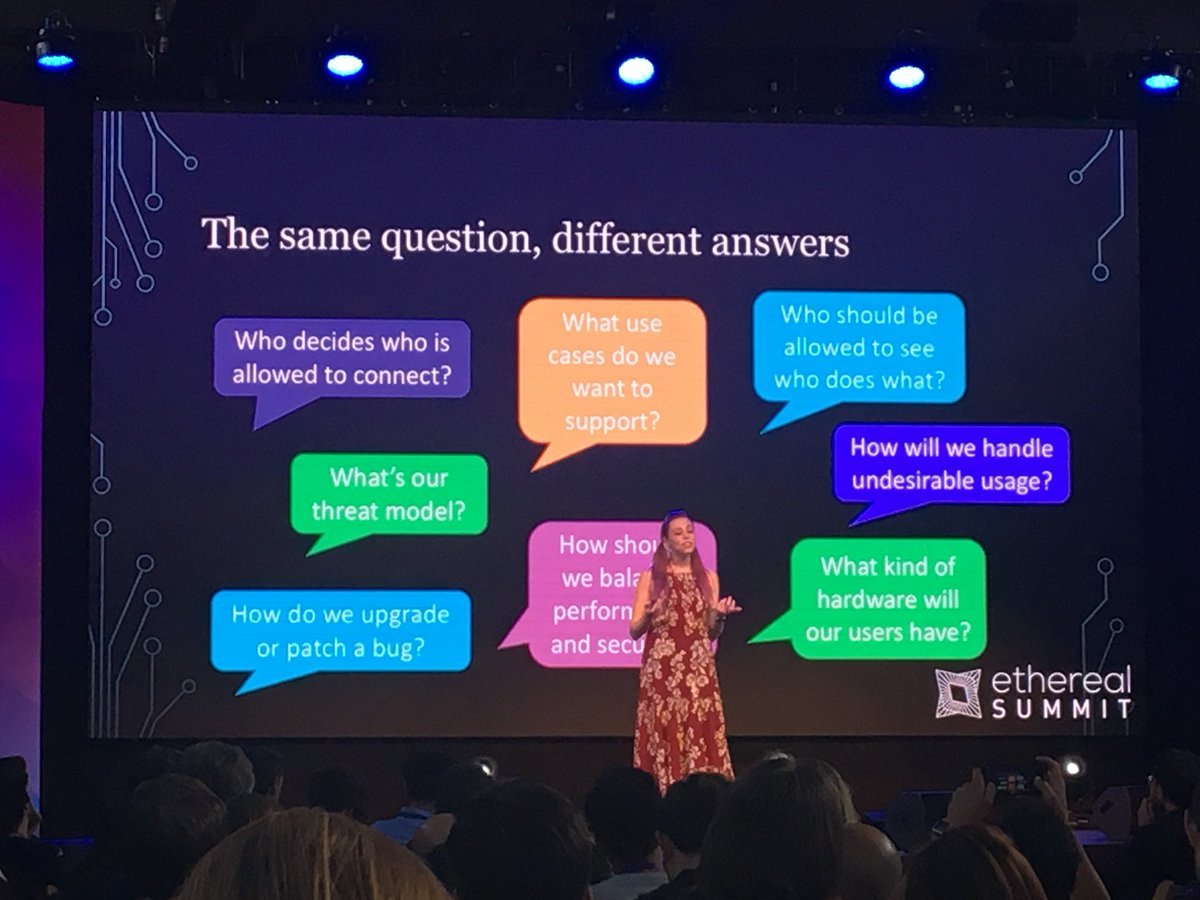 Those are some big questions. If you'd rather deal with simpler things, you can always tune into the presentation that talks of giving Africa bank accounts.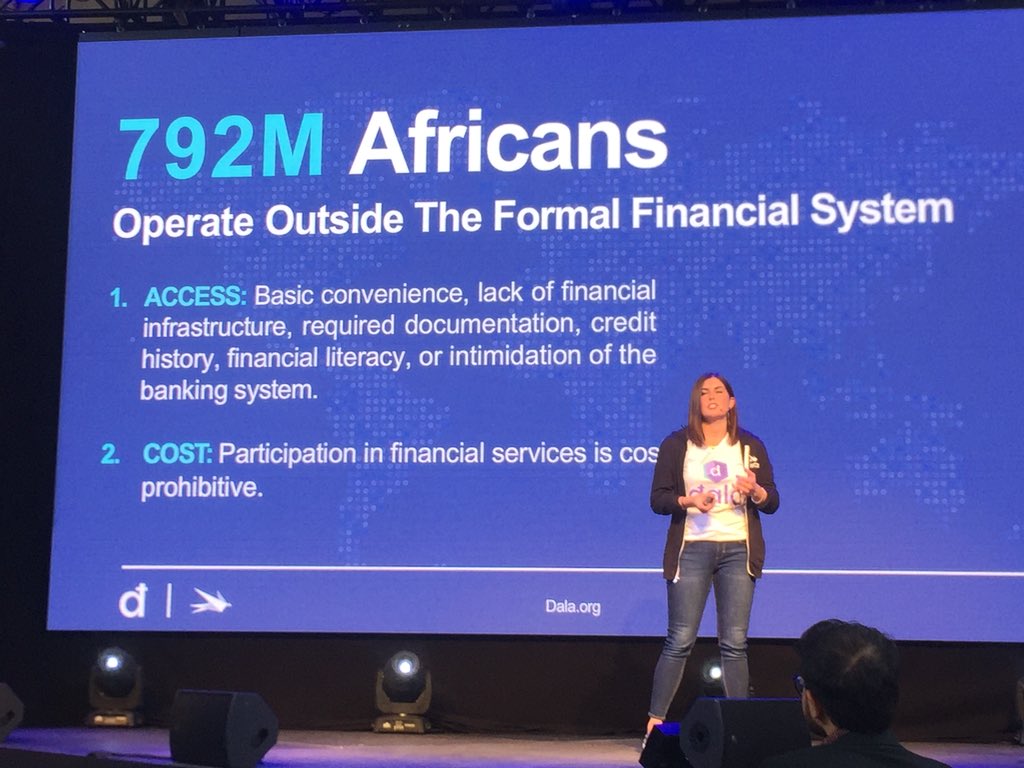 Or you can hear a presentation by a representative from OmiseGo complaining about her bank taking her $100.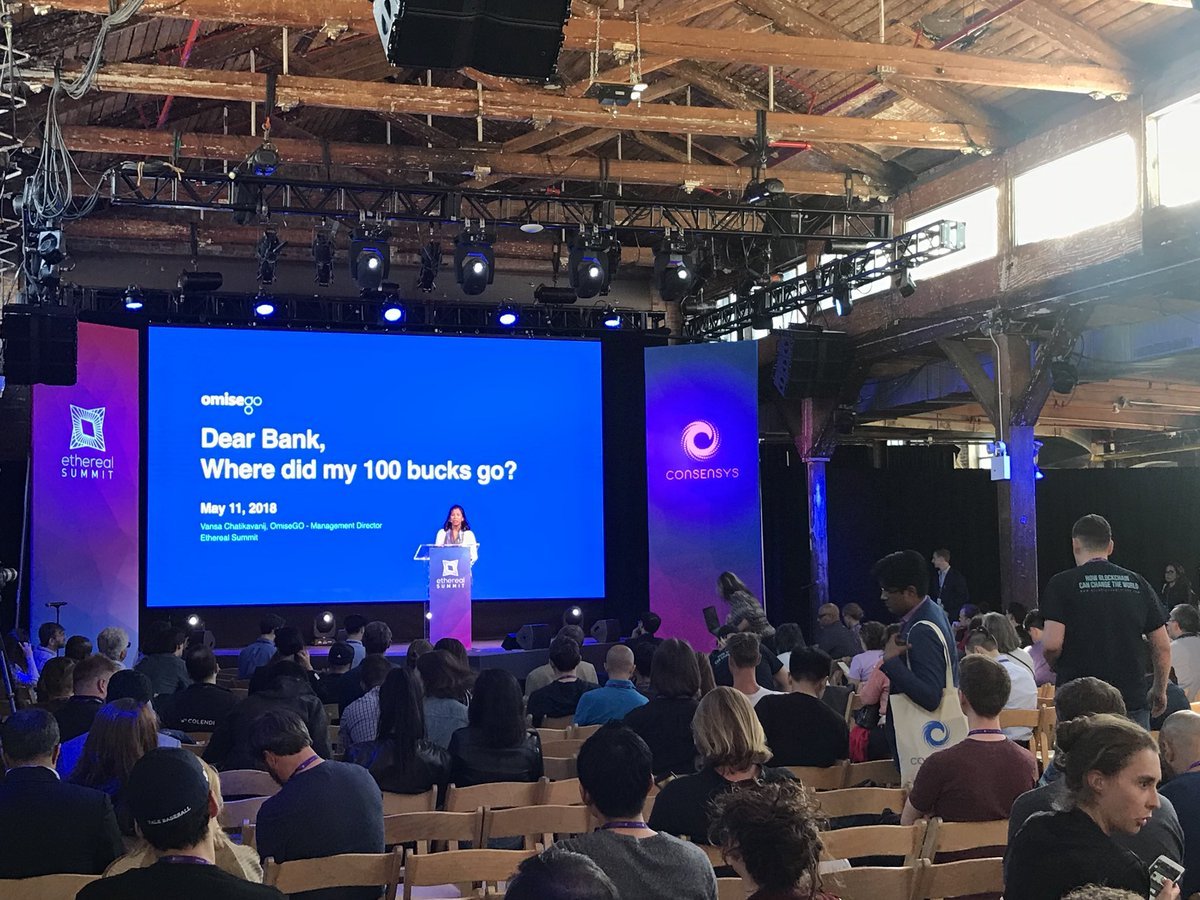 Then, as if randomly or to show how global this space is, Saudi Arabia pops up with a presentation we would quite like to see and hear: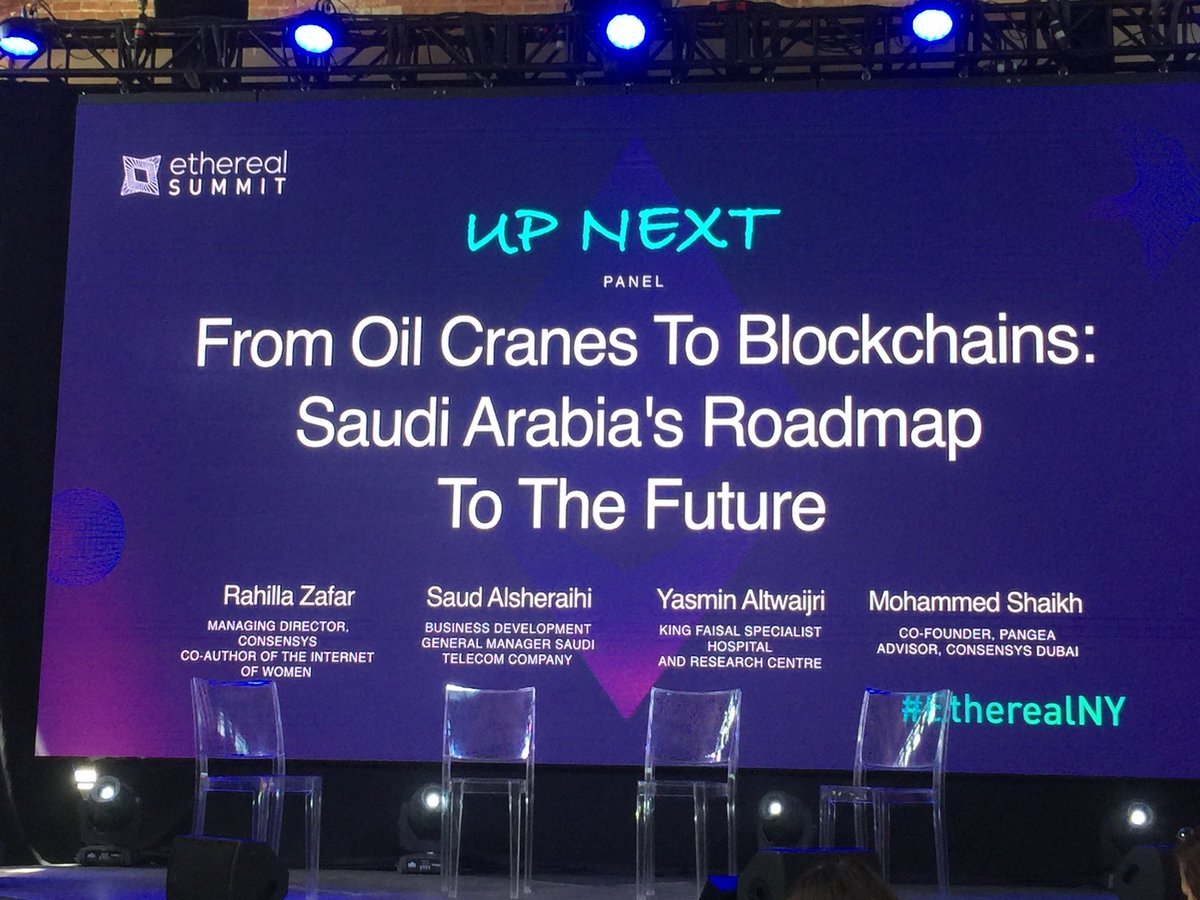 But maybe all of that thinking is a bit too much, rather watch colorful stuff moving around the screen that give us data about ethereum's blockchain and a way to explore it.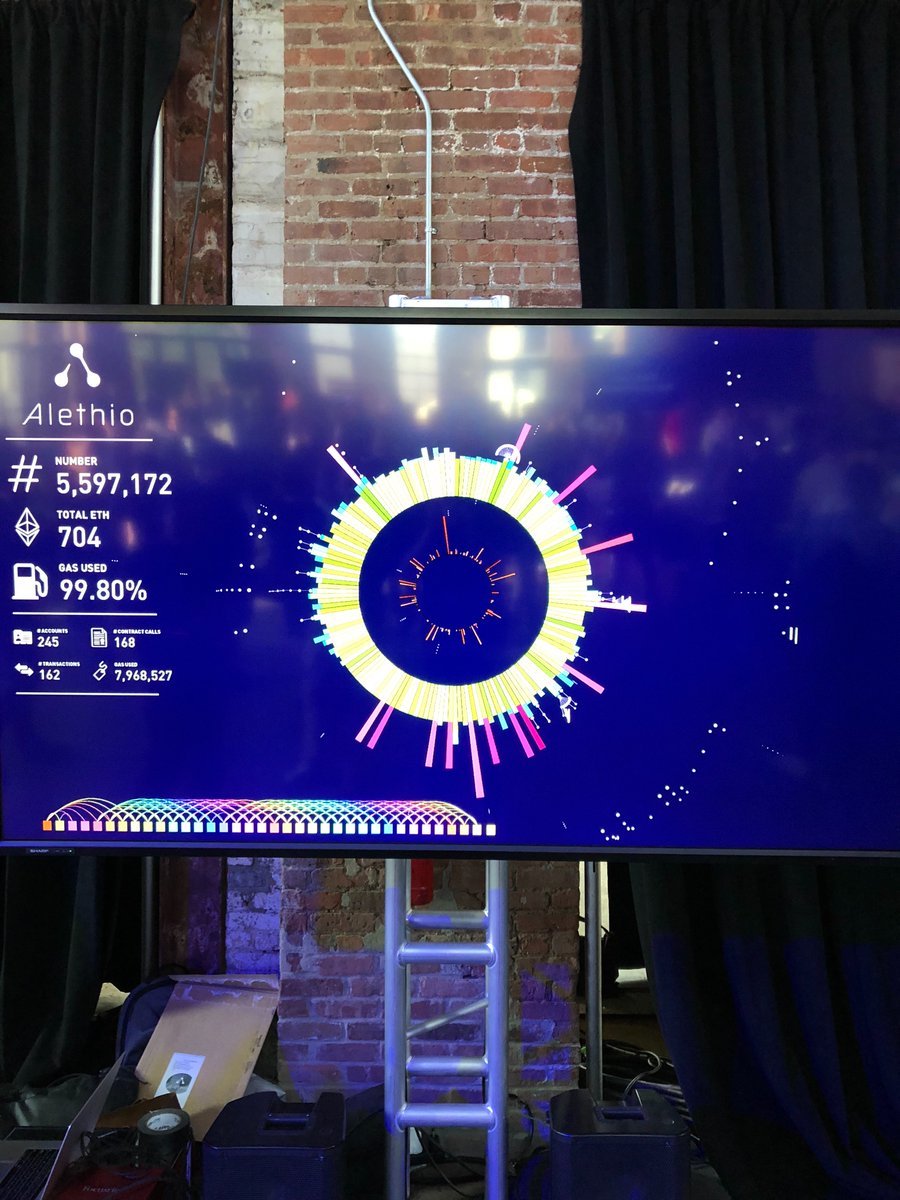 And if you really want to relax, you can watch this machine that automatically writes your ethereum address in an artsy way on a paper: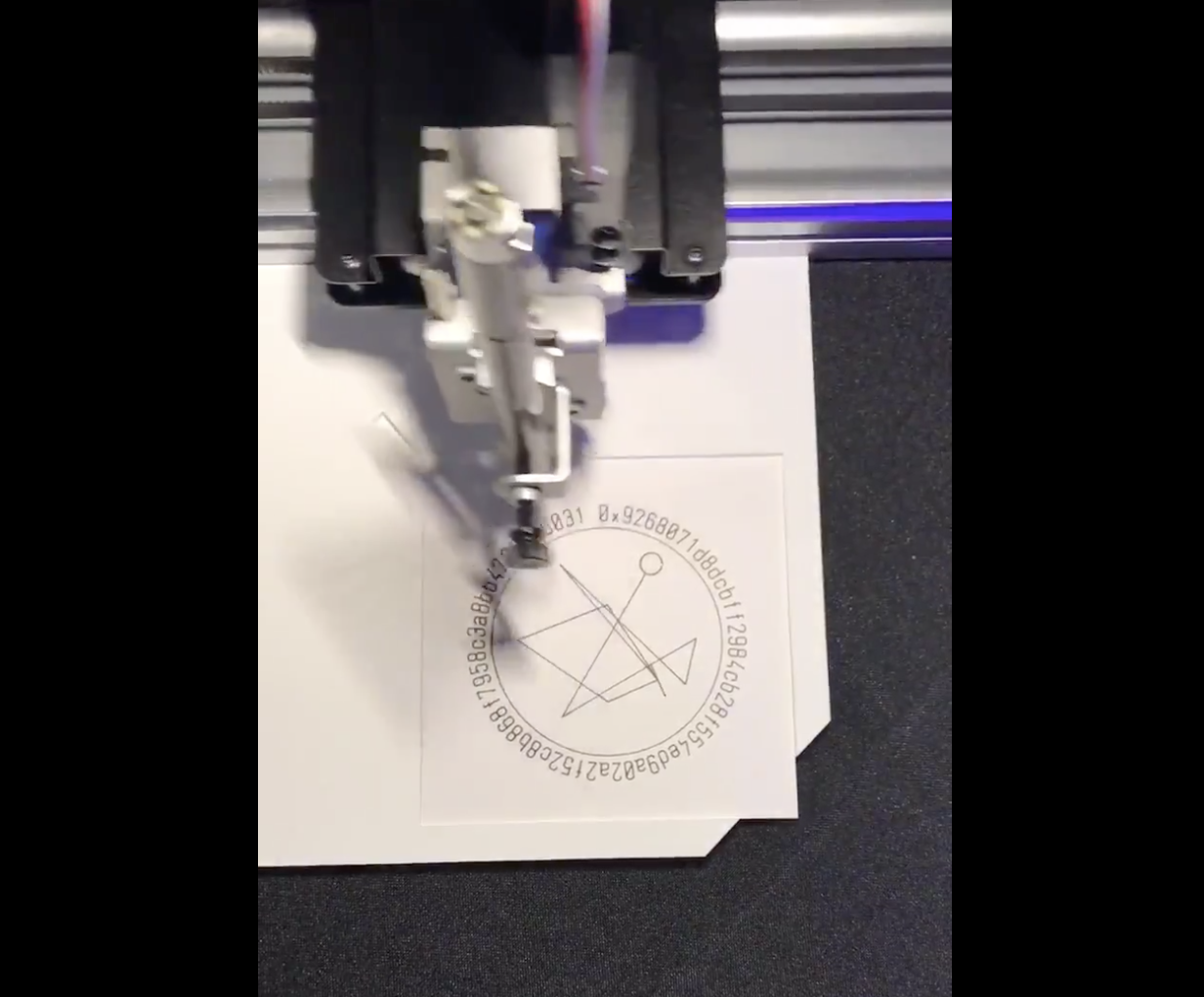 That's just day one. The summit continues later today when quite a bit more is to be shown. You could have watched a live stream of it, but now that has been removed. So you might have to stick with #EtherealNY where the above pictures have kindly been shared by the many attendants.