Bankers were out in full force protesting against bitcoin outside of Consensus 2018 in New York City this Monday.
In a number of placards, bankers show displeasure at constant criticisms of the world's biggest bank by market capitalization: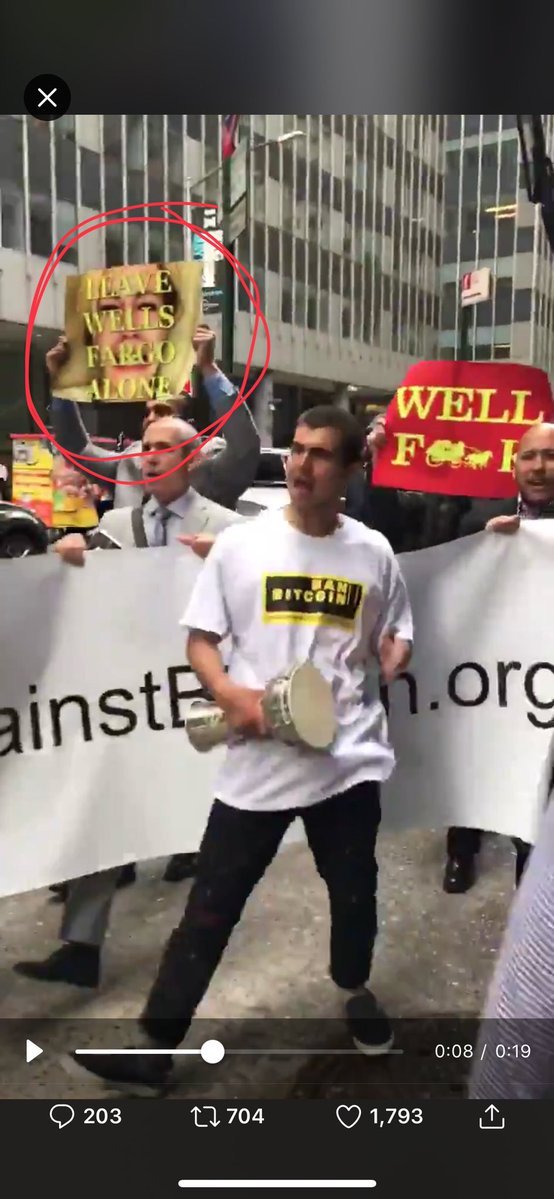 Some $25 billion of taxpayers' money was used in 2008 to bail out Wells Fargo, but the bank has now reached the stage where "the U.S. Federal Reserve Bank barred Wells Fargo from growing its asset base any further, based upon years of misconduct."
One such misconduct includes "the creation of over 2 million fake bank accounts by Wells Fargo employees." Protesting bankers say that was by accident.
Revealing the satire or the staged nature of this protest, one pretend banker says 19% fees to send some money to Mexico is fair. Another one asks for the remittance industry to be given back to banks.
Some bankers ask why this bubble hasn't popped, while another one says cutting trees, sending them to mills, printing them into checks, transporting them to banks, and so on, takes less electricity than bitcoin.
The most hard-hitting complaint is by a banker who says he wants the $15 billion overdraft industry back. That's in US alone. UK probably has some $6 billion in such fees on top, as well as, we'd think, other European countries.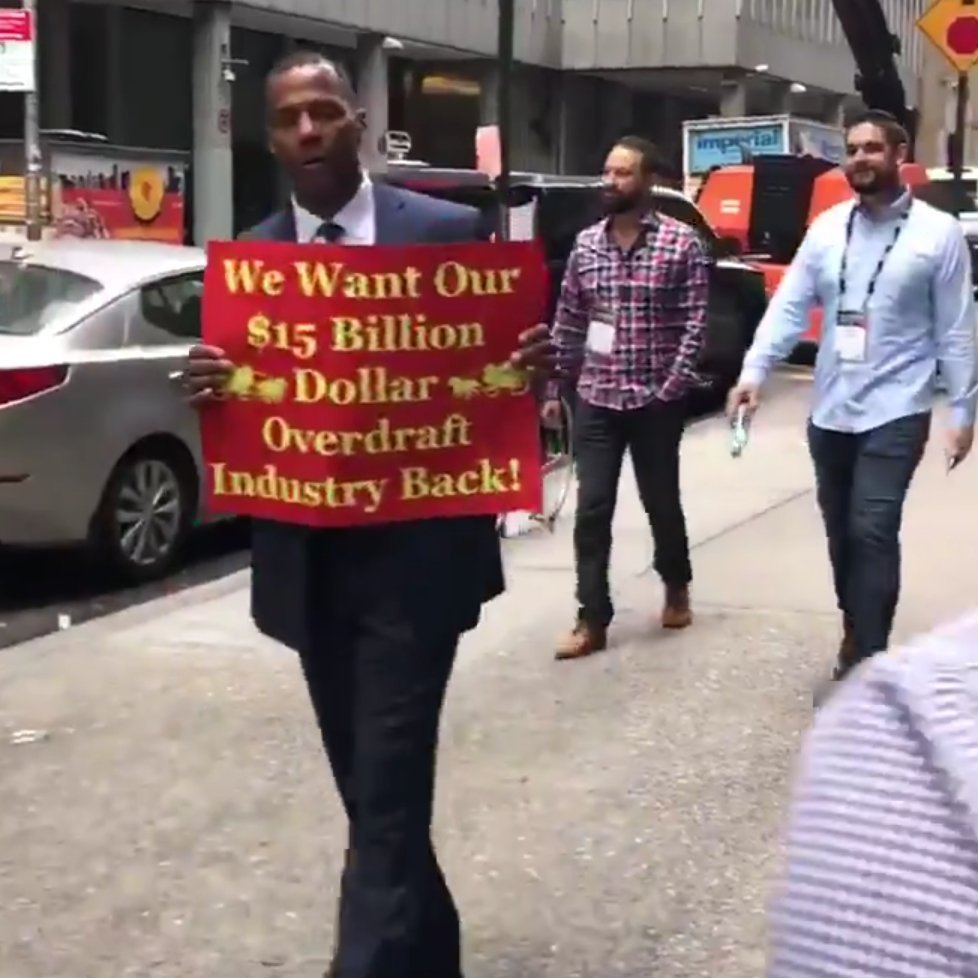 Genesis Mining, which stages the above protest, says: "The consumer abuse that's been possible due to a lack of competition is over… Industries like the lucrative $15 billion overdraft industry that enrich banks will soon disappear."
Soon here is probably meant in jest too. Nearly a decade since bitcoin's invention, we can't say it has found much use as a banks' replacement.
That's primarily because the currency remains very volatile to the point where $15 billion in overdraft fees might seem like a good deal when compared to all your income going down 70% in three month as it would have done only two months ago had bitcoin been used as a bank replacement.
Much of that volatility is probably due to entities like Genesis Mining which tend to sell newly produced coins, sometimes arguably in a careless manner.
Usability would be another consideration if bitcoin was to really be considered as an alternative to banks. That usability includes lack of capacity, and a lack of real plans to address it for general use rather than just niche cases.
Which may be why the once competitors are now friends, albeit not in rhetoric. Goldman Sachs only recently opened a trading desk, others will probably follow as the bankers' competitor becomes just another asset to hodl for diversification.
Second generation bitcoins may gradually and incrementally challenge banks' monopoly on the payment system by taking a different approach or by re-continuing the approach bitcoin once took.
That is, making the crypto as a unit of account in somewhat unique dapps that are attractive to end users. The theory suggests that through significant use, and thus utility, a base value would be formed, tampering volatility.
Yet the task is quite significant, and complacence isn't really in time, for empty words and rhetoric doesn't deliver results. Building does, and that building spirit continues to lack in bitcoin, yet they do, we must say, make somewhat up for it by keeping up the crypto spirit.
Copyrights Trustnodes.com