Almost unannounced, even under radar, seemingly unpretentiously, FedEx makes an entrance. A cultural icon in many ways, with the brand better known across the world than many others, FedEx's entrance signals nothing else but the opening of a race in the supply chains space.
A space which has found real use for blockchain technology, particularly in co-ordinating the many suppliers that make the chain. The industry, therefore, is a pioneering early adopter, and the results they have found so far shows:
"The solution can speed up the entire flow of transport documents, reduce the requirement for data entry by up to 80 percent, simplify data amendments across the shipping process, streamline the checks required for cargo and reduce the burden and risk of penalties for customs compliance levied on customers."
Captains of industry have not been shy to tell others of what they've found, calling blockchain technology as "transformative" and "the most promising technology in logistics."
In this context, FedEx's entry is not surprising, but their clout – touching pretty much the entire globe – does open a new chapter.
And it begins in Memphis, where FedEx is based. At the FedEx Institute of Technology in particular, a  FedEx sponsored institute at the University of Memphis which focuses on advanced research.
More than 100 ethereum developers, from Argentina, Canada, Europe and across the U.S., are there currently to show by tomorrow what they can come up with in utilizing ethereum's blockchain for supply chains, health care, travel, education, or its use in a legal context.
The hackathon is on-going, so details are necessarily sparse. We should know more tomorrow afternoon. What we know for today is that they will be treated to a drone race.
That's after Sean Healy, senior vice president for FedEx Freight, took the podium yesterday. Steven McKie, an ethereum developer and a judge at the hackathon, condensed Healy's speech to:
"FedEx loves Ethereum and theyre launching a new transparent logistics tool soon built on ETH."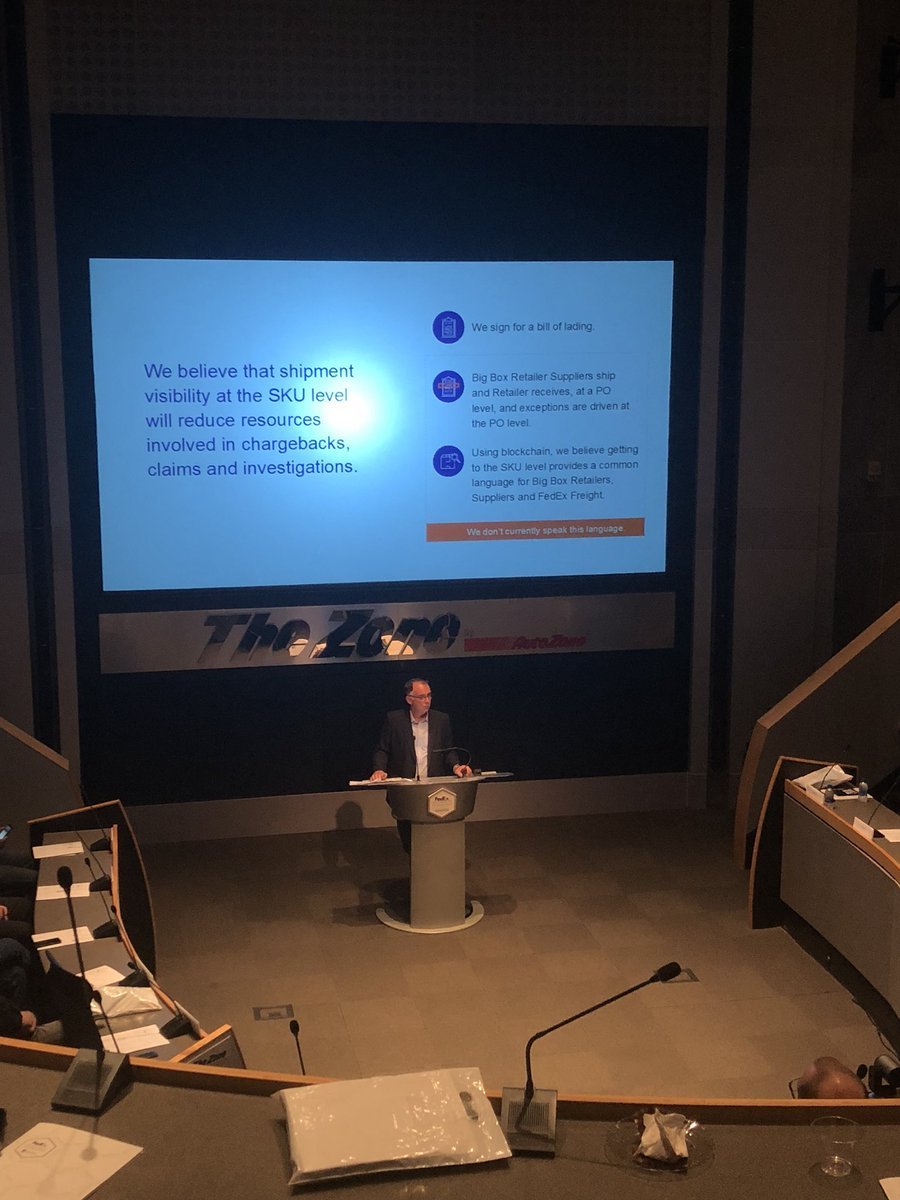 A lot more detail will come out in the next few days and weeks. That's from the hackathon itself, but also from the Blockchain in Transport Alliance (BiTA).
That alliance of numerous logistics companies presents Transparency18 on May 22-23 in Atlanta, described as "an immersive, two day event focused on the digitization of the global supply chain."
There they may show that while some say money makes the world go round, what truly makes the world go around is the logistics and supply chains that bring our tea here from China and send our cars there.
"Supply chain management is the management of decentralization," an EthMemphis hackathon participant apparently said. And what better way to gain agreement in such decentralized setting than through blockchain consensus?
Is ethereum ready, however? The answer is no, but it will be soon enough. And when it is ready there might be a frenzied rush. So all are spending this utterly unique two or three years period to get their prototypes, to run their pilots, to refine all things, so that everything is good to go when the race truly begins.
That makes this the best of times, the most optimistic indeed in decades, as ambition returns to our lands and dreams start flying high.
Copyrights Trustnodes.com