After weeks of what looked like sideways, with bulls and bears tapping their fingers days on end, ethereum suddenly saw a sell-off yesterday, with the price quickly falling first by $50 to $650, then another $50.
Trading volumes picked up too, rising to $2.5 billion, while transaction numbers returned to above 800,000 after a small dip to 700,000.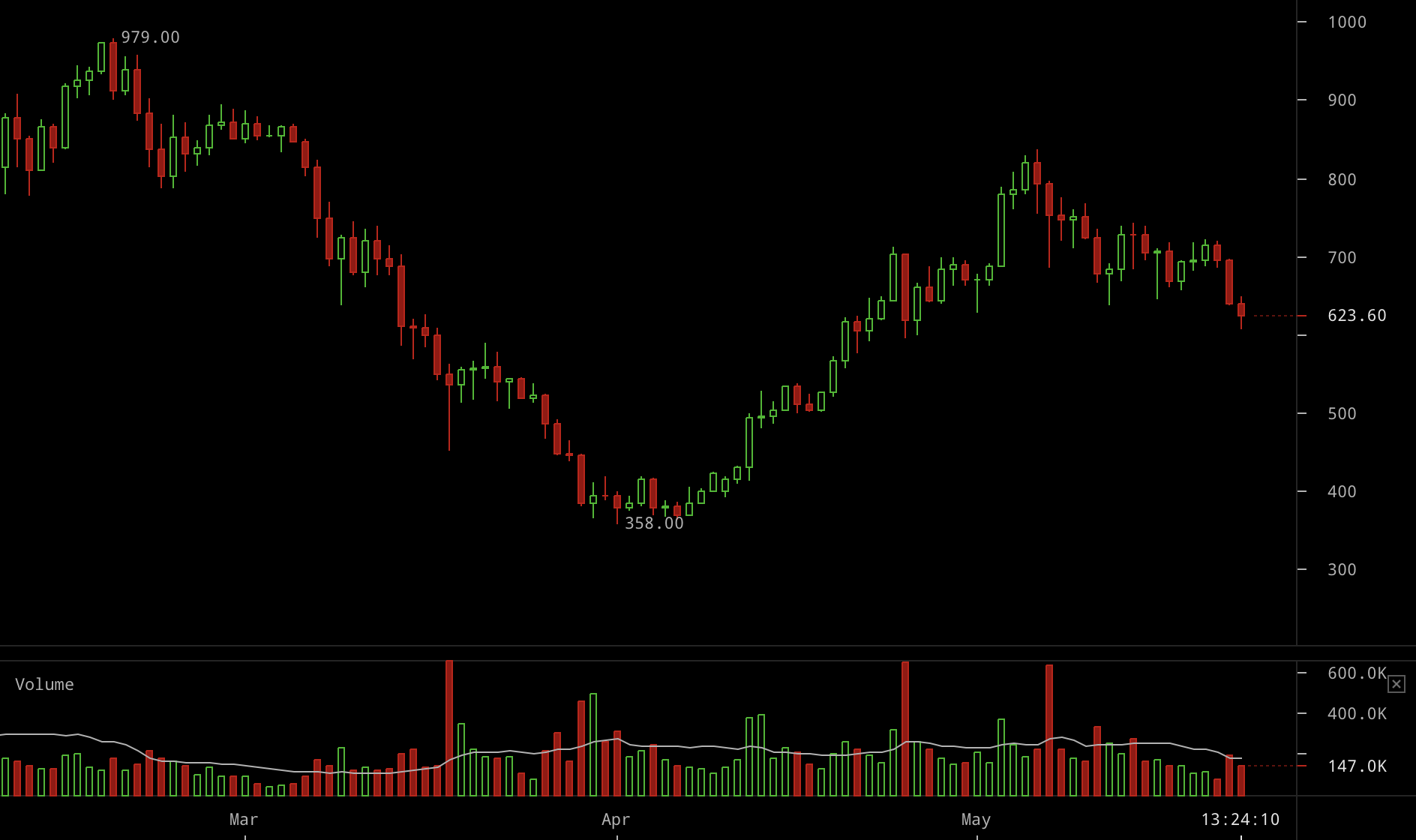 What exactly happened here remains unclear. It could be just a shakeout before eth goes to test 1,000, with ethtraders joking it fell because of good news, but who is to know.
Because it could have been Verge. They were hacked yesterday, again, sending its price down 15%. That might have affected all other cryptos, which are currently mostly down.
It could have done so because Verge is primarily traded against BTC and ETH. So Vergians may have turned their XVG into BTC or ETH then may have sold their coins fully for fiat.
Yet trading volumes for Verge do appear to be fairly low, especially as far as eth is concerned, so our hypothesis might be far fetched.
Interestingly, stocks are a bit down today around 1%. This crypto-price movement therefore might be more systemic, rather than specifically crypto related.
Investors are currently a bit on edge because of Italy, Europe's third biggest economy, where a new agreement has been reached for a lot of new public spending.
The problem is Italy has no money because their government is deep in debt, second only to Japan and Greece. It may be therefore they might try to get themselves out of the euro so that they can print their way out of debt.
That would place the euro into question, with forex markets already seeing some of the highest levels of volatility globally in recent memories.
Within that background you'd think cryptos would benefit because of their limited supply making them a hedge against inflation. But cryptos have this dual quality of being both safe and risky, so for now the market is unsure which way to go.
We saw it yesterday try down-wards, and perhaps that's the new direction, but price movements tend to change very quickly in this space, so we'll have to wait and see where this is going.
Copyrights Trustnodes.com