Ethereum tanked this morning London time within one brutal hour at around six o'clock primarily on one exchange, the unregulated, bank-blockaded Bitfinex.
An incredible trading volume of some 180,000 eth exchanged hands within that one hour on Bitfinex, up from around 20,000 an hour before hand.
That's compared to somewhat usual trading volumes of around 20,000 eth on OKex and Gdax, suggesting clearly someone sold a lot of eth on Bitfinex.
On that same exchange, just before hand there were walls too, endless walls as far as traders are concerned, with a 20,000 bearwhale taken down then another one popping up until they may have lost patience and perhaps market sold.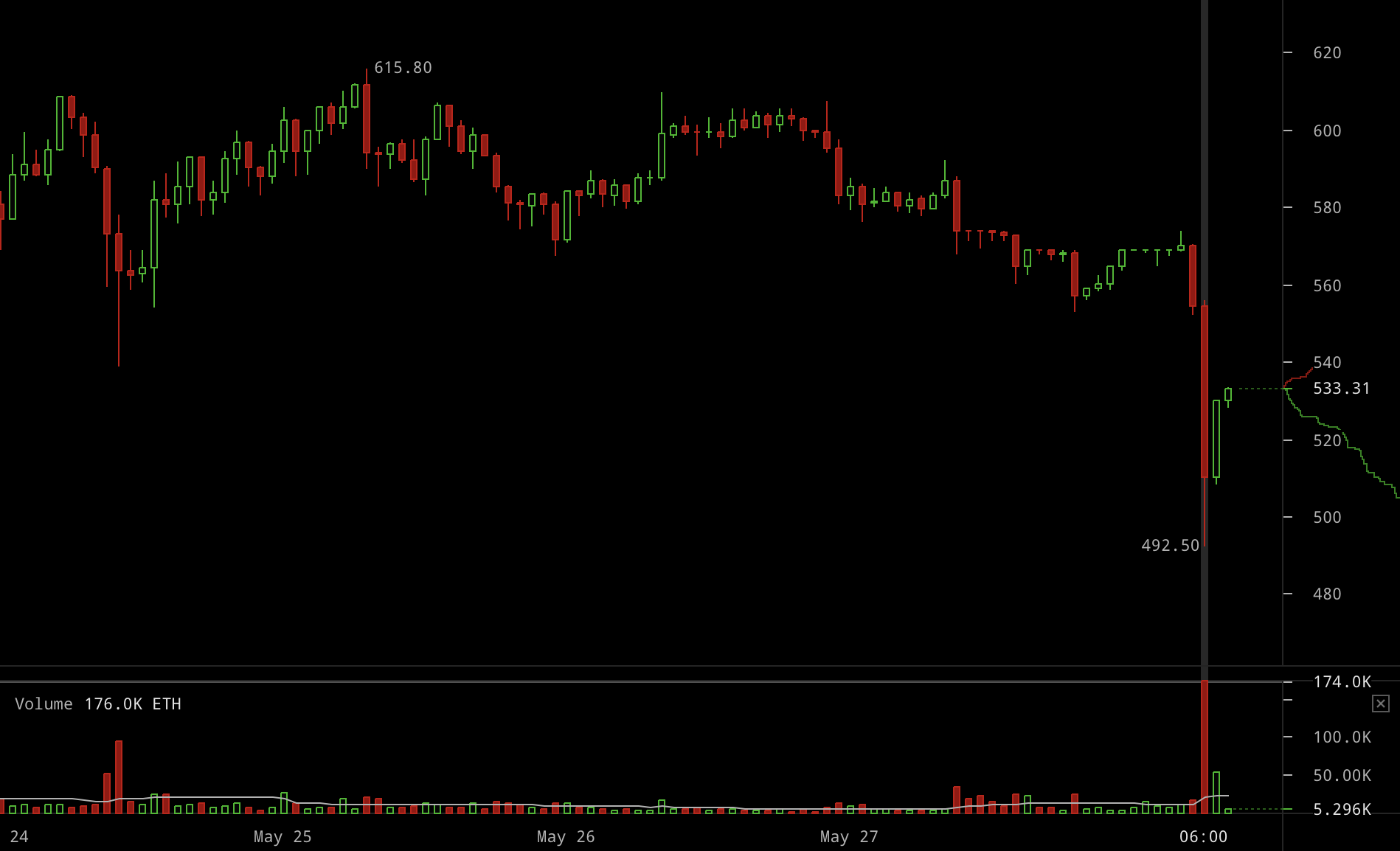 There may well be insider information, but in that case you would have expected a more general sell-off across exchanges.
This one, however, appears to have been limited to Bitfinex with the rest grudgingly following until they refused to go below the significant support at $520 which neither OKex nor Gdax passed, while Bitfinex rushed off even below $500.
That strongly suggests it was one person or team within Bitfinex only, who may have well even market sold a significant amount of eth. That person or team is very likely to be EOS: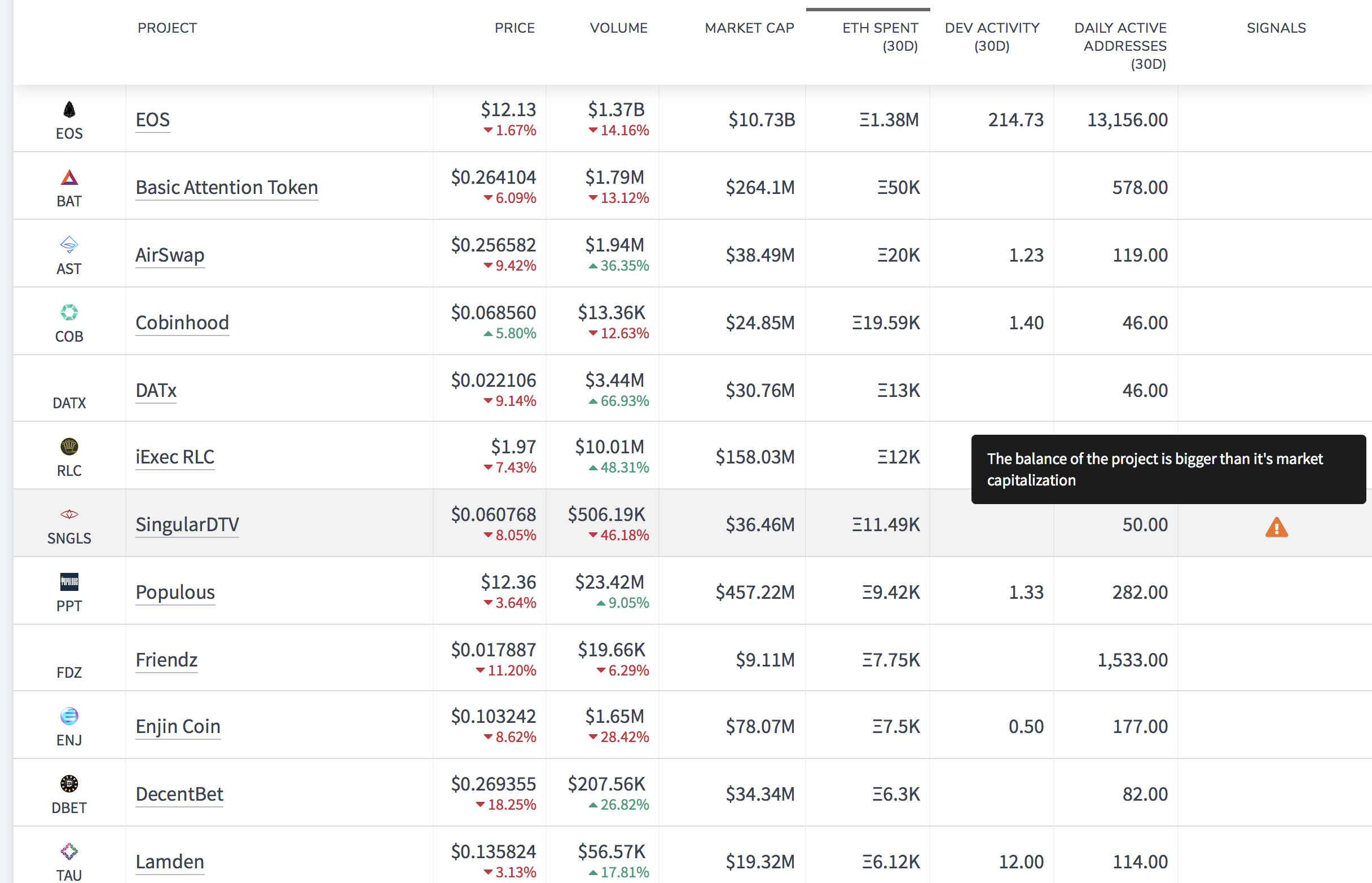 Last time we checked that, just 4 days ago, it showed EOS had spent one million eth, now suddenly it shows another 300,000 was spent.
The EOS crowdsale smart contract shows they have another 200,000 eth left, while another multi-sig address tagged as EOS-Owner shows they have another 900,000 eth, making a total of 1.1 million eth.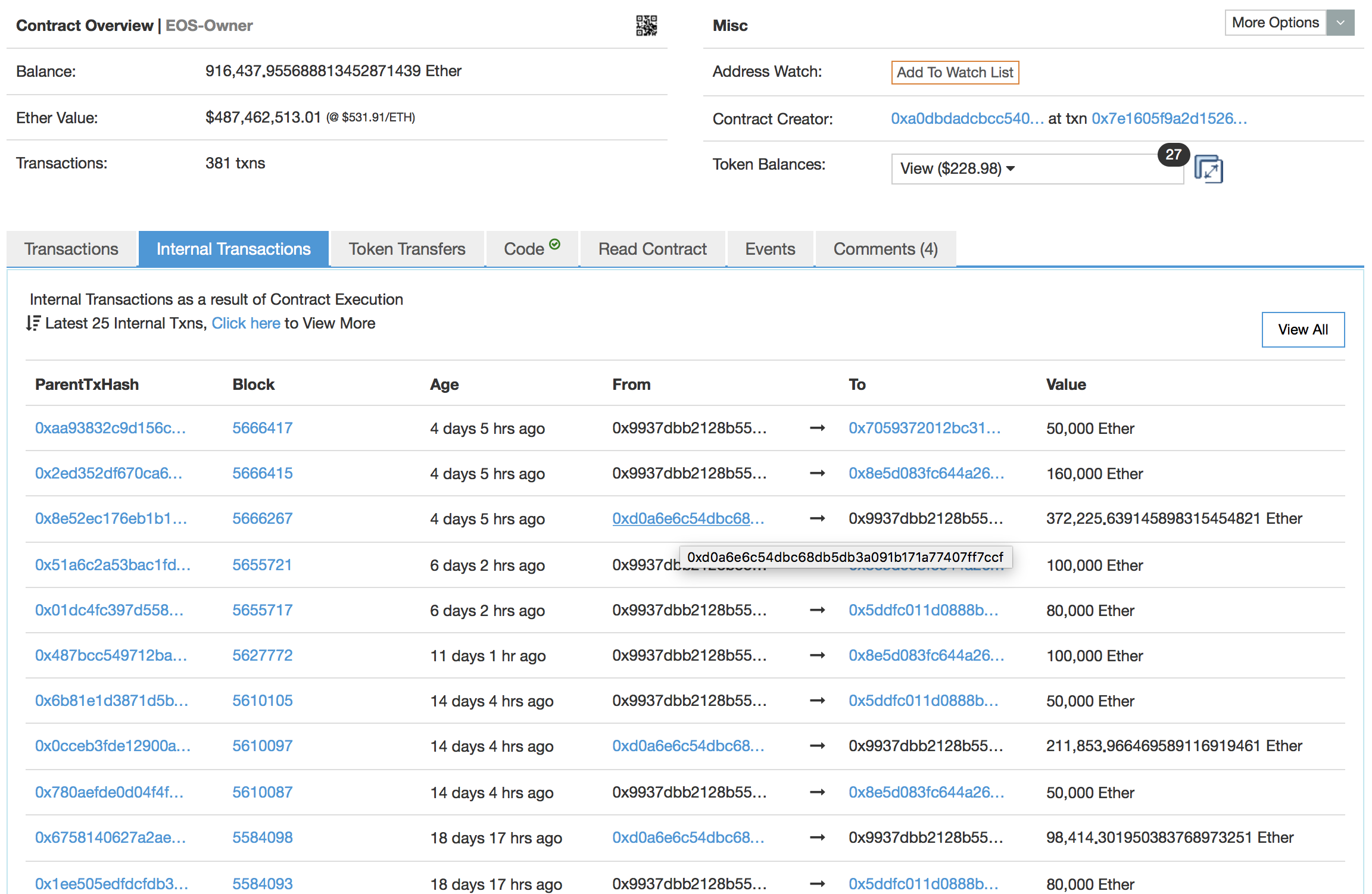 The above highlighted part shows the EOS crowdsale address, with all the funds from the crowdsale going to the above address. From there then they often make their way to exchanges.
In this specific case the exchange of choice was seemingly Bitfinex, which shows significantly more volume than other exchanges as well as a lower price.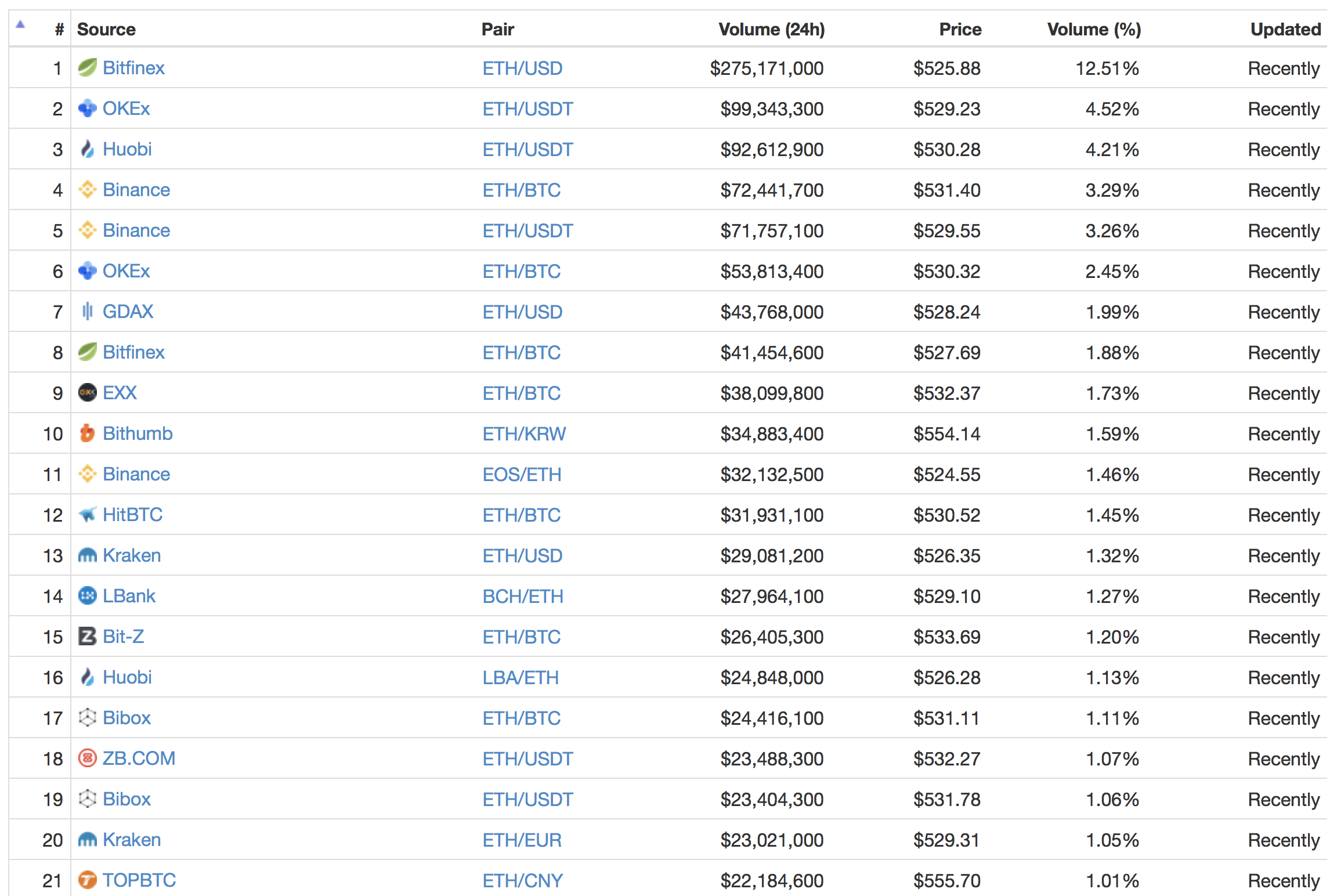 Bitfinex is currently campaigning to become a miner of sorts in EOS called a Block Producer, suggesting some close relationship between the exchange and the coin.
While Binance has, around the same time as the eth price crash, started listing EOS/USDT today, with EOS now preparing for the launch of their mainnet as the EOS ICO finally ends in about 3 days.
CFTC has further said they are currently investigating price manipulation in ethereum and bitcoin. The regulator has no oversight over the two cryptos, but has investigative powers and the ability to take enforcement action where illegal activity, such as price manipulation, is concerned.
That in itself suggests CFTC clearly takes the view ethereum is a commodity since it is a decentralized running network with much utility, but SEC has made it somewhat clear they consider ICOs of the EOS kind to be a security, yet has taken no action despite the ICO still currently on-going until June the 1st 2018.
Copyrights Trustnodes.com