India's Central Bank has admitted they undertook no research prior to issuing a notice on April 6th 2018 prohibiting banks from offering services to crypto-exchanges.
In a request for information by Varun Sethi, a lawyer based in New Delhi, India's central bank stated they have not consulted with other central banks, have not analyzed the regulatory framework that other central banks have employed and, most shockingly, have not carried out any of their own research at all.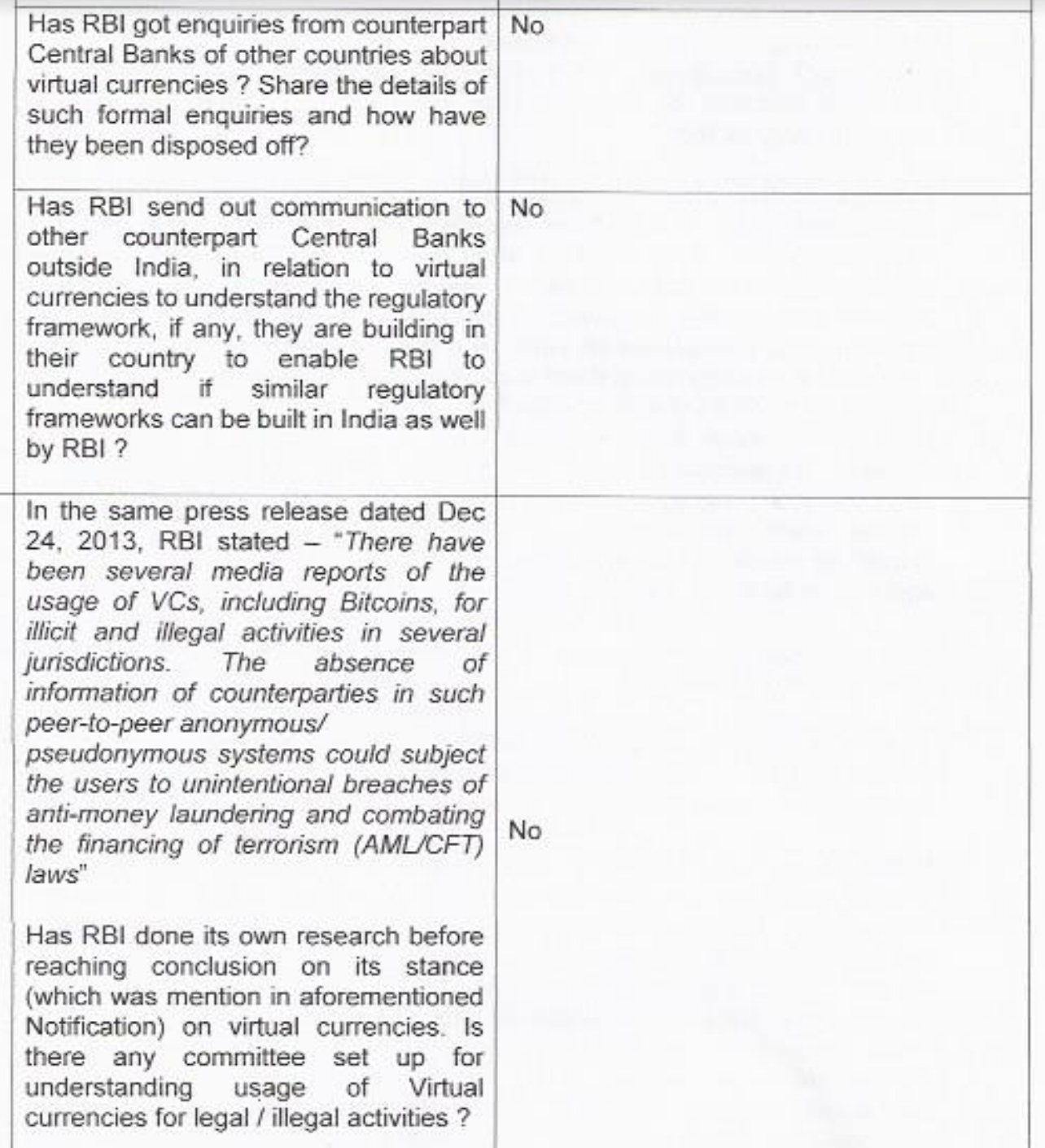 The entire ban, therefore, appears to be based solely on one news report, with the bank having no verifiable facts on how cryptos are used exactly in India.
That may give considerable legal and public support to a number of cryptonians who are challenging the notice, with a court case to be heard this July.
"This RBI response has cemented our case ahead of the hearing in SC. The grounds on which our writ petition has been filed is that the RBI has not done enough research to ban a business completely," said Rashmi Deshpande, associate partner at Khaitan & Co. which represents one of the petitioners in the Supreme Court case.
The Central Bank surprised on April 6th when in a Circular it stated that "In view of the associated risks, it has been decided that, with immediate effect, entities regulated by the Reserve Bank shall not deal in VCs or provide services for facilitating any person or entity in dealing with or settling VCs."
It appears however they have carried out no research to examine these risks and thus make an informed decision of how best to manage them.
"It seems as if the ban was arbitrary and it came into effect without any thought from the RBI. It has either answered in the negative or given conflicting answers to our questions asking what led to this ban," Sethi says.
Whether the court will agree, however, remains to be seen as India now stands on a crossroad regarding their approach towards a very new technological invention.
Copyrights Trustnodes.com