Revenues from the sale of concert tickets are increasing each year. This is not due to any significant spike in ticket sales, but more because avid fans will tolerate higher prices to see live performances from their favourite artists. For many concerts held by big names, the number of fans wanting for tickets far outstrips the ticket availability.
This demand creates a tremendous amount of pressure on musicians to tour more frequently and with more performance dates on each tour. Although the traveling life of a rock and roll star is heavily glamorized, many musicians–including lesser known ones–speak of the psychological issues caused by being on the road for years. 
Immensely popular Swedish DJ Avicii took his own life earlier this year after announcing he was quitting touring in 2016. Beyond individual cases, one study of UK musicians found that 60% of them reported suffering from depression and other mental health issues, with even more reporting that touring in particular was an issue. 
Now one company has found an innovative use of blockchain technology in the area of live performances. It will allow fans anywhere in the world to watch their favourite artists in concert, whenever and from wherever they would like. Moreover, it will bring no additional pressure on the band to perform in different locations night after night. Meet Ceek.
Watch events via VR with Ceek
Ceek is not a blockchain startup, but rather an existing company. They have an established market share in virtual reality (VR) headsets. Using the Ceek VR headset, music and sports fans can participate in concerts and events without leaving their home. The Ceek system is already set up, including digital venues such as a concert arena and sports complex, known as Ceek City.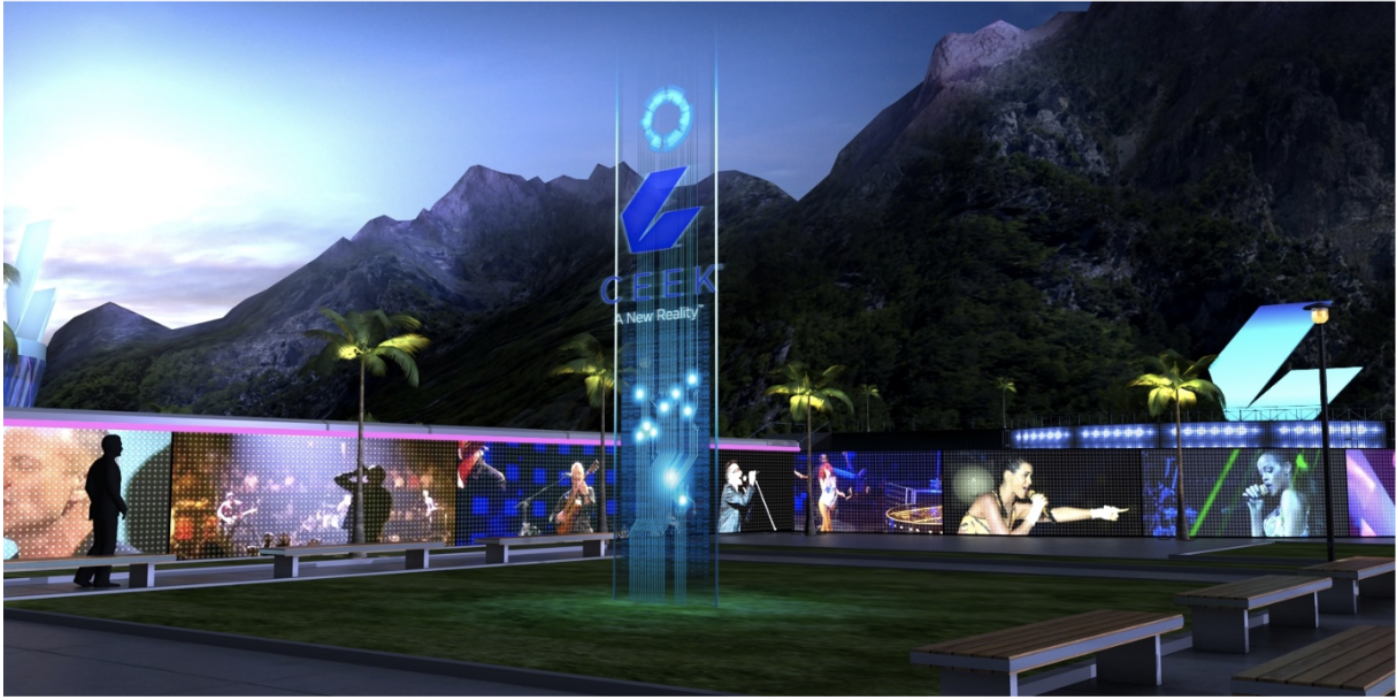 The company has already engaged in artist collaborations with U2, Lady Gaga, and Katy Perry. Ceek partnered with thrash metal band Megadeth to release a 5-song concert in VR from the 2017 album Dystopia. It was a massive success with the VR package completely sold out at Best Buy. For the band, they reached the #1 spot on the Billboard rock charts.
Ceek also announced a more recent partnership, this time opening up the NBA2K league to VR viewers. Ceek will work with NBA2K team Kings Guard. This will see the team incorporating VR into their training regimes, and Ceek advertised as a sponsor on the virtual signage during home games.
Ceek's Director of Global Partnerships, Akim Millington, stated how VR had been shown to improve muscle memory, so could ultimately help to enhance NBA2K team performance. A similar partnership with NBA2K team Orlando Magic has also been established. In the future, it could be possible for fans to watch along with games live in a VR environment using their headsets.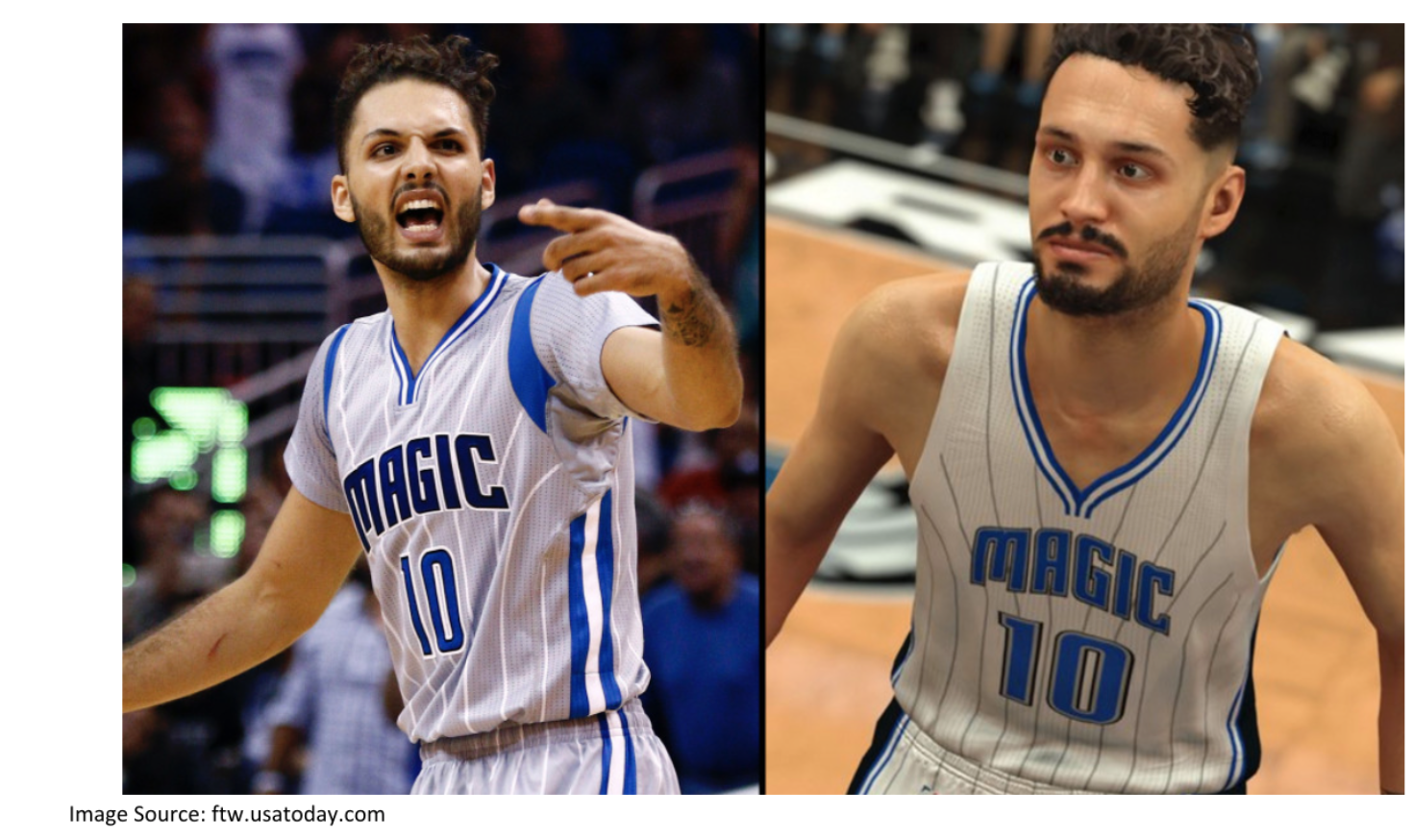 Converging VR and blockchain
So where does blockchain fit into this product? VR and artist collaborations currently make headlines due to the relatively recent adoption of VR technology. This in turn creates publicity for an artist or team. However, until now there has not been any way for bands to generate sustainable revenue from VR performances directly. Ceek is developing a unique and innovative token-based media economy that will change all of that.
The company recently concluded a successful CEEK token sale, raising $17m to fund its new project. The CEEK token will be used to create an "entertainment metaverse."  In the Ceek ecosystem, fans will be able to purchase digital tickets for VR concerts staged by their favourite artists or big VR games with their favourite sports teams. 
In a further step, Ceek is creating functionality called the "Celebrity Coin Mint." This functionality will mean that sports teams or artists can mint digital tokens, attached to their brand. Such tokens can be used exclusively to buy concert or game tickets and other kinds of digital merchandise.
For example, Ceek foresees that a digital album could be purchased by a fan using the branded currency. The album could then be "signed" digitally by an artist. The signature and certificate of authenticity would be logged on the blockchain. Such digital assets would then become tradeable in cryptocurrency using the same supply and demand economics of physical merchandise.
VR Voting
In a further step, the Ceek white paper describes how the system could be used to cast votes. Fans would be able to vote on things like which digital venue their favourite artist should perform at next, using the CEEK token or celebrity-branded currency to purchase their votes.
The company has already established a partnership with World of Dance, which will broadcast with Ceek over VR. Fans watching will be able to vote for their favourite acts alongside the live event judges, spending their crypto tokens on votes in much the same way that traditional live TV voting is charged for a premium rate call or SMS.
The Ceek headset and smartphone app are already available to purchase and download, meaning that the platform has a ready-made audience already waiting for it. The company plans integrations with Jaxx digital wallet and Bancor exchange. This integration would enable users to convert their existing crypto tokens directly into CEEK or celebrity-branded tokens.
A big year ahead
Looking forward, Ceek has some major releases coming up during this year. The company will soon be selling its headsets for purchase with cryptocurrency. There will be new content releases on the Ceek network from big names such as Rihanna and Beyonce. For those more interested in the technical side, the Ceek SDK is planned for release towards the end of the year.
This is a press release. Trustnodes has not undertaken any verification of any of the above statements and any statement or project contained therein is not necessarily endorsed by Trustnodes. Readers are strongly urged to do your own research.