"Art and the blockchain in service of the future." So says Federico Clapis, a famous Italian artist who was commissioned by Eidoo, a crypto wallet and ICO platform, to come up with a statue that embodies cryptocurrencies.
The impressive work is currently being shown in London where it will be displayed until the 25th of June before moving to other locations until it reaches its permanent home in the city of Lugano, Switzerland, where Eidoo is based.
While facing the London city skyscrapers, including the Bank of England, the statue shows a headless pregnant women, with her breasts unveiled to symbolize fertility and the nurturing of a new generation.
Headless because cryptos are decentralized, a mother giving birth because cryptos have given birth to a very new world.
Yet while looking at the City, the statue appears unremarkable. When we go to the other side of the statue, however, with our back against the City, we see true art.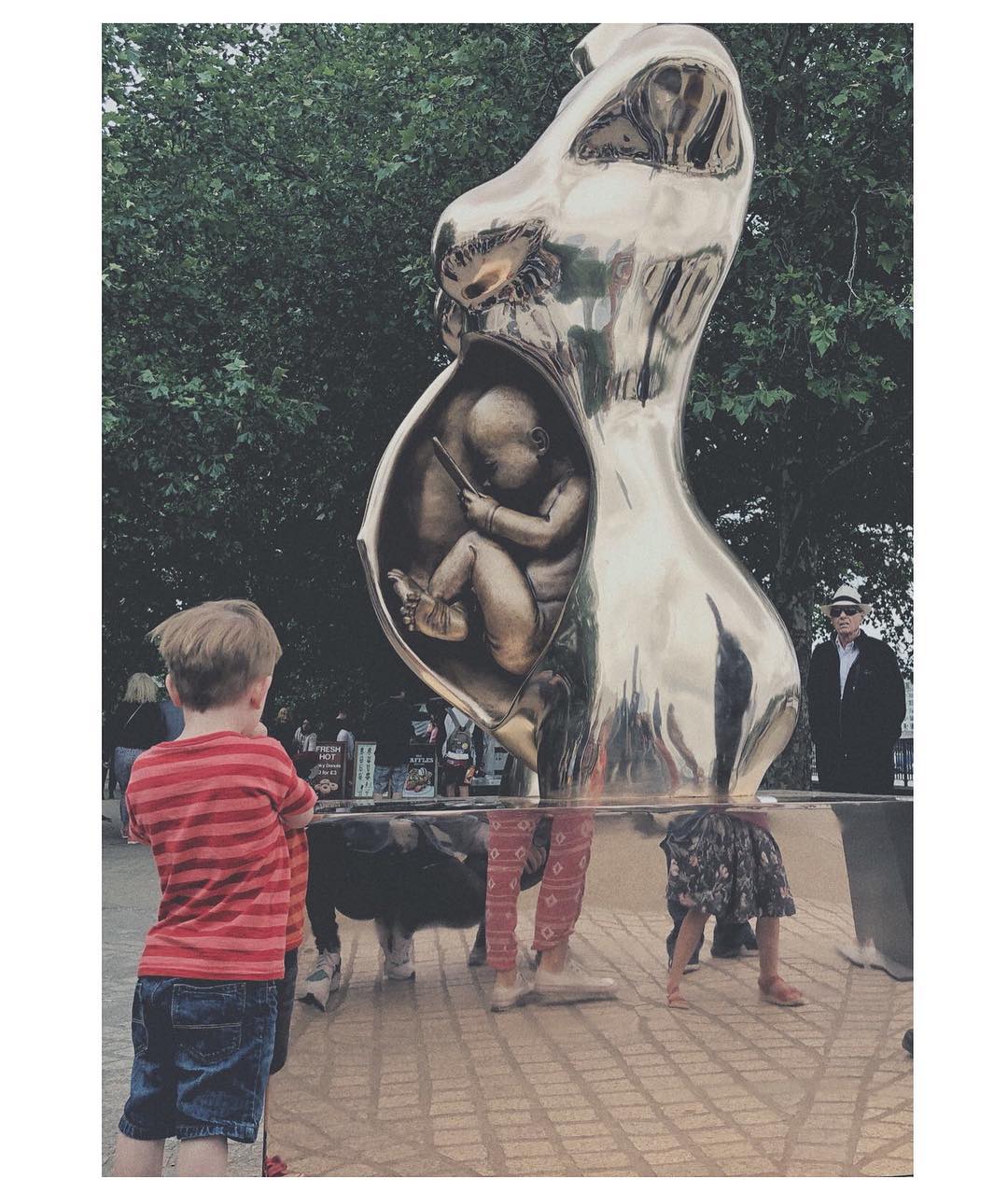 The artist peers into the mother's womb to show a beautiful baby who appears to be holding an iPad. So encapsulating a new world of technology. Thomas Bertani, Eidoo Director, says:
"With the crypto space developing fast and reaching those outside of the sector, we wanted to explore a way to communicate to a wider public… Federico Clapis has managed to capture our intention through this awe-inspiring piece."
The artist himself seems to have used the commission to express a wider theme: the technological revolution. In his own words, he says: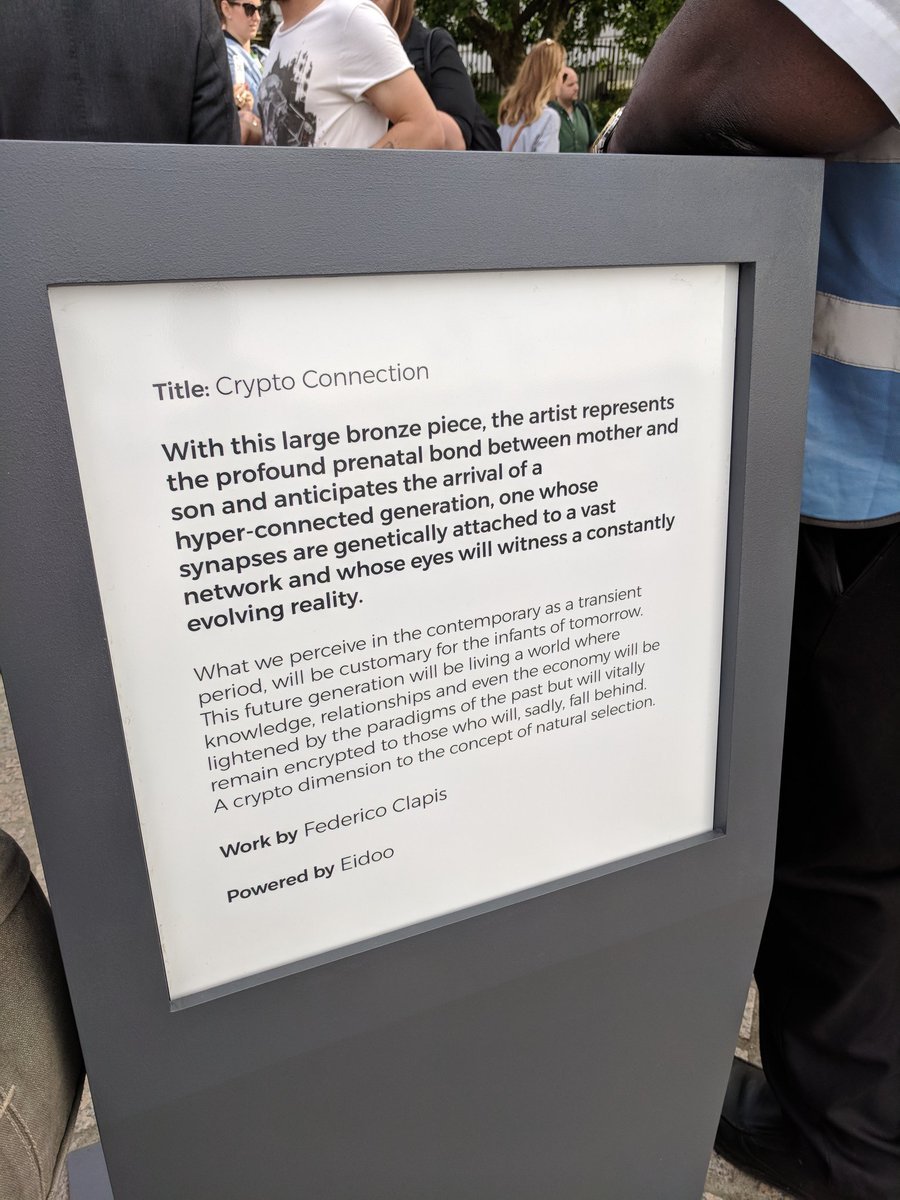 This statue is more than just the expression of an artist, or the ideas it so finely encapsulates, to mark a significant, perhaps even historic, milestone that says the artists have now come to the blockchain space.
That makes the statue have an additional layer of meaning, for we can't find a better alternative to pin-point the moment cryptos enter mainstream consciousness than the unveiling of Crypto Connections on June 15th.
With it all laid full of symbolism layers upon layers, yet at the same time it is all far too simple: a mother giving birth to a digital revolution.
Copyrights Trustnodes.com