Freeh, Sporkin & Sullivan LLP (FSS), a Washington-based law firm formed by three former judges, including a former FBI director, says tether is fully backed with dollars. In a report hosted by Tether, they say:
"FSS is confident that Tether's unencumbered assets exceed the balance of fully-backed USD Tethers in circulation as of June 1st, 2018."
The report says Judge Eugene R. Sullivan is a board member of one of Tether's two banks. That relationship formed between the bank and Tether so introduces Sullivan to the matter.
We could not find any bank that has Sullivan as a board member from a quick Google search, with neither of the banks named in the report.
The law firm's website itself, moreover, has a copyright from 2011, suggesting it has remained unchanged for seven years.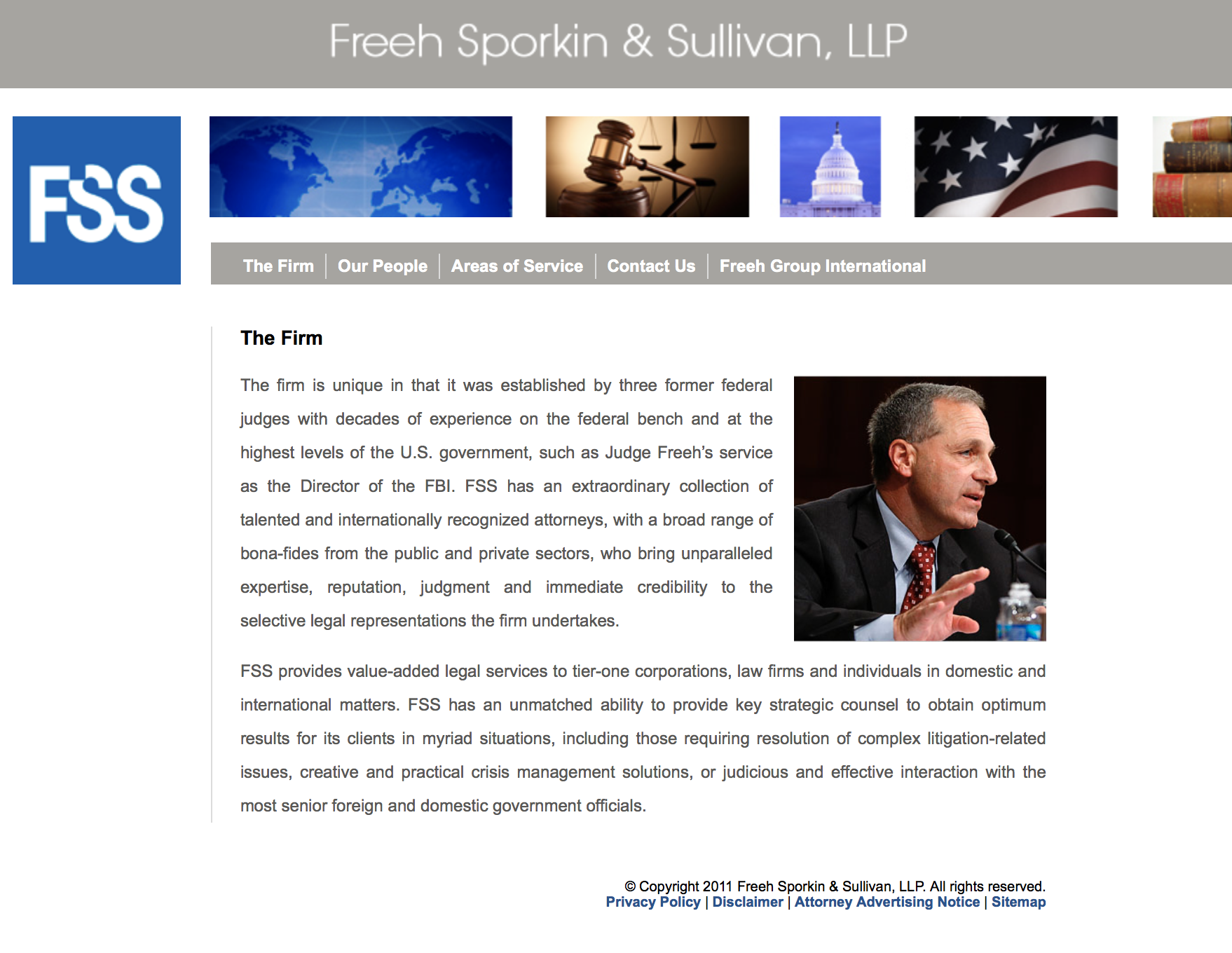 The report, hosted on tether's website, containing no name, nor signature, says FSS contacted the two banks at unrevealed dates and times to request the balance shown in Tether's account after Tether had instructed them to do so in March. They say:
"Pursuant to the above terms of Engagement, and the discretion provided by Tether, FSS selected the date of June 1st, 2018, and received the following balance information from Tether's two banks as of the close of the banking day.
FSS received the following confirmations from the respective banks by sworn and notarized statements provided by duly authorized personnel.
BANK 1: $1,968,538,584.82 USD (unencumbered)
BANK 2: $576,528,652.00 USD (unencumbered)
TOTAL: $2,545,067,236.82 USD."
They emphasize this is not an audit and further say the "procedures performed are not for the purpose of providing assurance," but do conclude the amount of dollars Tether has in bank accounts fully back the dollars in circulation.
That goes some way towards addressing concerns, but there are quite a few questions. The law firm appears to be genuine, as are the judges who indeed are partners going by public information. Why it has not been updated for years, however, is unclear.
You'd think a judge's membership of a bank's board would be public knowledge, but as stated we were not able to find any such membership for the named judge.
Currently there is no confirmation by FSS that this report was written by them. Reuters says "FSS did not immediately respond to a request for comment."
Finally, the report says Privileged & Confidential, but it is not addressed to anyone, reads like it is aimed at a general public, and it is not signed. That means all we currently know for sure is that Tether claims FSS said the above.
FSS may later confirm they did receive such notarized bank statements and preferably may even include them in a report with identifying information for the bank being removed. But until then, this looks like just a claim by Tether.
Copyrights Trustnodes.com