Cryptocurrencies have seen a broad sell-off today with all very much down, including bitcoin which fell some 7% while ethereum dropped 11%.
That's while global crypto trading volumes are slightly up to $14 billion, with bitcoin once more managing above $4 billion in the past 24 hours.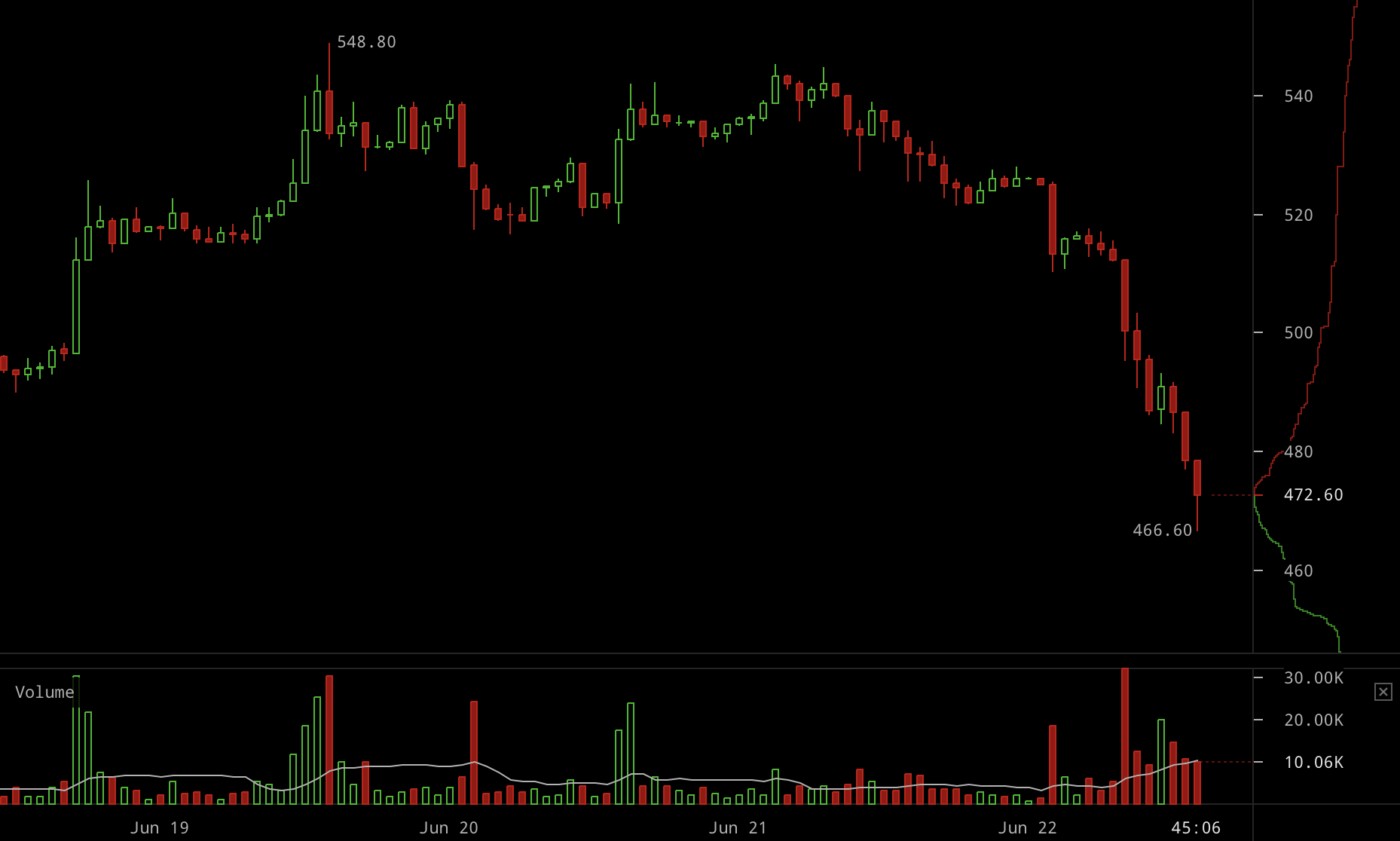 The surprising turn with some speed has left many wondering just what happened, why have they suddenly turned so red.
Some are suggesting it is due to a notice by Japan's FSA sent to a number of Japanese crypto exchanges, but the market tells a different story.
Looking at global crypto prices, they appear to be in Japan at the same level as in western or global exchanges, but not in India.
Crypto prices in India are considerably lower, with bitcoin's price being lower by some $500 in India earlier today but currently some of the gap seems to have closed presumably due to arbitrage: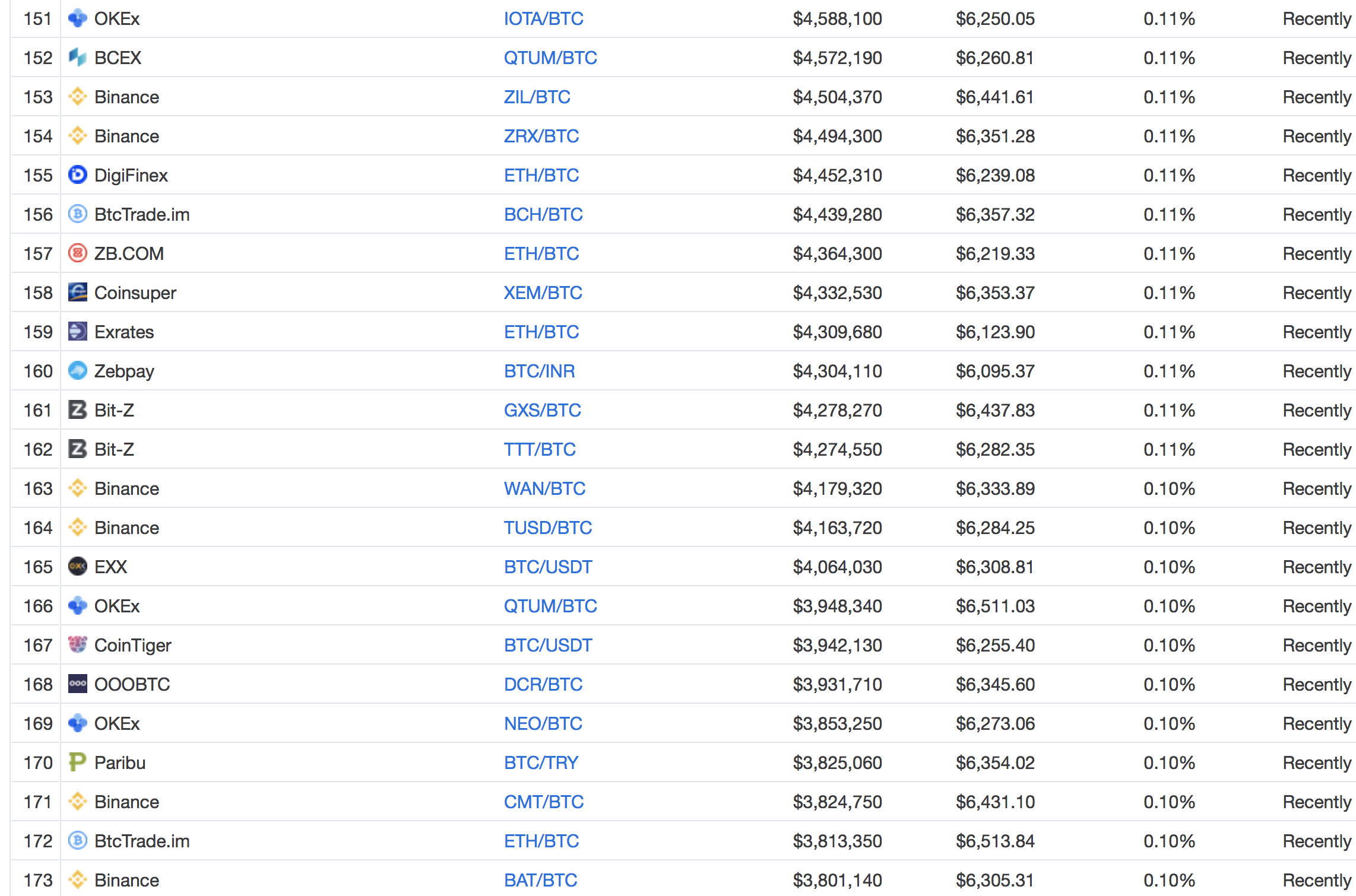 ZebPay, India's biggest and only listed exchange on CoinMarketCap to offer crypto to indian rupee trading, told their 3 million users to basically withdraw their fiat.
The exchange is challenging a Central Bank order preventing commercial banks from dealing with crypto exchanges with a Supreme Court hearing to be held on the 20th of July.
They said as they can't speculate on how the hearing might go, they had to warn their customers yesterday that withdrawals could stop.
While now withdrawals are operational, they said to their customers, you might want to withdraw, with the exchange relinquishing responsibility if they are unable to facilitate fiat withdrawals any longer due to a potential halt by banks. Crypto withdrawals unaffected.
But can this significant crypto price movement really be merely due to India? Their trading volume, as you can see above, is merely $4 million, a fraction compared to the $4 billion in trading volumes bitcoin has seen during the same time.
Yet in March they said they had three million users, which suggests some considerable interest in cryptocurrencies for the second most populous country in the world.
Moreover, although Zebpay is the only Indian listed trading pair, they are not the only exchange in the country. Selling by Indian cryptonians, therefore, could provide some explanation for the recent price movement.
Rather than keeping their coins, they might be selling because they might be thinking that if the Supreme Court ruling goes against, they would be unable to easily turn crypto into fiat.
Yet, there are many global exchanges which could provide that function, so the reaction might perhaps be temporary, similar to the China related price action in September 2017 prior to their banning of crypto exchanges.
But whether it will play the same way now remains to be seen as India stands on the crypto crossroads.
Copyrights Trustnodes.com