It's summer, and the fun this year is double. After beating Panama 6-1, english men and women are starting to think they might cover Trafalgar Square in celebration of winning the World Cup.
Dreams, sometimes they become real and what a dream it would be to see England covered in celebrations half a century since they last became world champions with the Queen waving from her balcony and the little princes and princesses greeting their people.
They'll have to get past Germany first, which they never do, past Spain, France, even Brazil, with no one in England thinking any longer it can even happen.
They've given up hope and even ridicule the thought England could win, so maybe in a contrarian indication, the bottom has been reached.
So no pressure boys, it's only history calling. 11 men, one ball, and a London heatwave. Not least because most are happy they've made it this far. Such low expectations living memory can not find.
No better mirror for bitcoin itself. Down and down for months on end, the thing is dead now some say, yet what a turn yesterday, what a turn.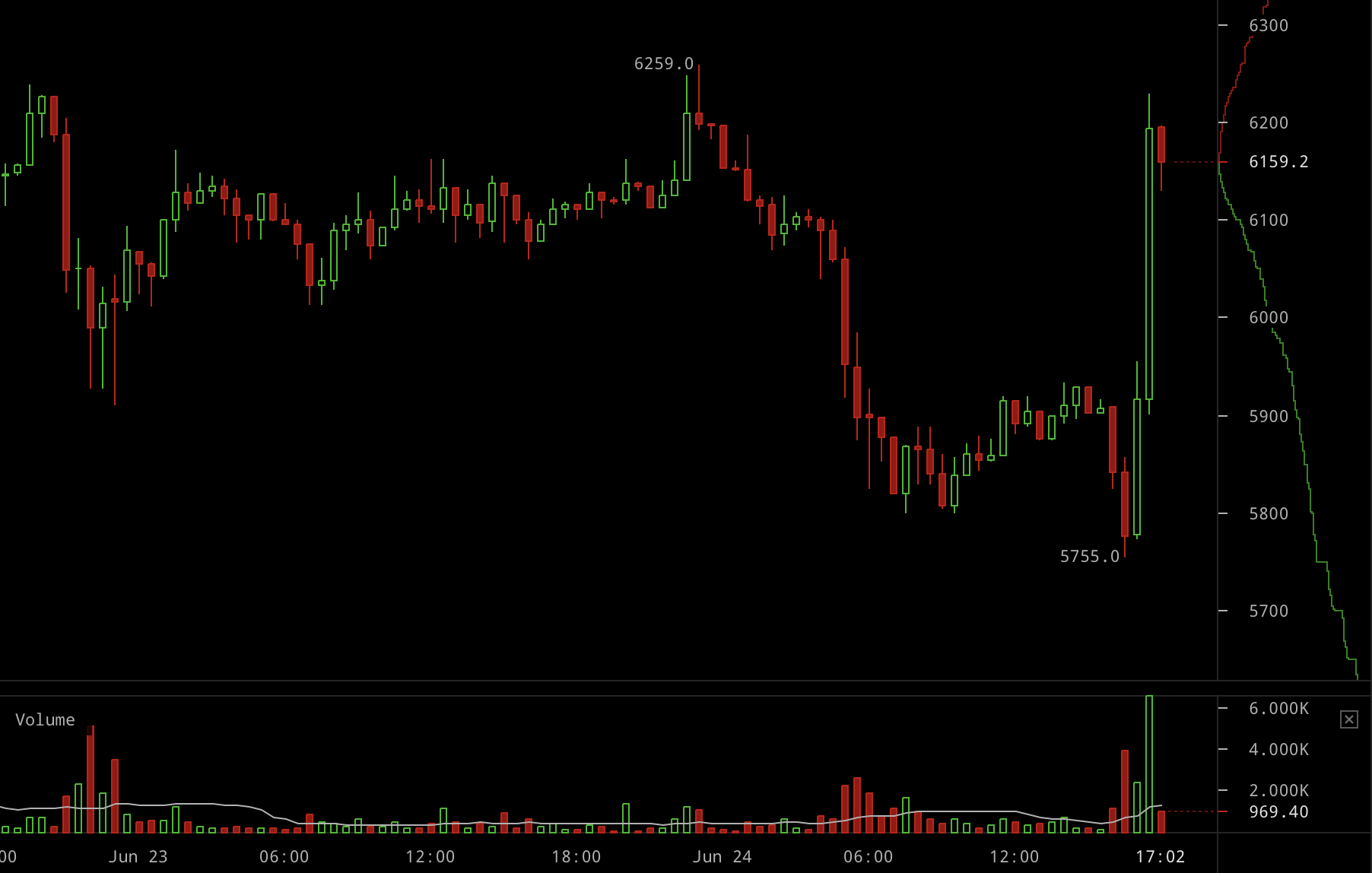 When some thought all was lost, a green candle suddenly appears just when America's west coast woke up. All chatter stopped, bears turned their heads, bulls put the music on.
It has barely moved from that $6,200 since, but after all that beating most are happy the thing still lives. $3,000 some were saying, $2,000. CNBC even held a funeral. Lamestream media. Insert Trump quote here.
Some are now saying it will go to $10,000, which would be a relief for many, but that is low expectations. One trillion, they were shouting last year. Now $10k and they'll be happy bunnies.
How times changes, or, in the crypto space, how seconds change. Now they're singing: bitcoins coming home, it's coming home, it's coming home o yeah footballs coming home.
They not, but, with such blue skies and yellow sun with England making itself proud for once, they may well be singing again.
Copyrights Trustnodes.com