EOS has sold or moved around 2.5 million eth in the past 2-3 months with some 500,000 eth moved and/or sold just this ~week.
The EOS crowdsale contract now shows no eth at all, with all of it moved to an address called EOS Owner.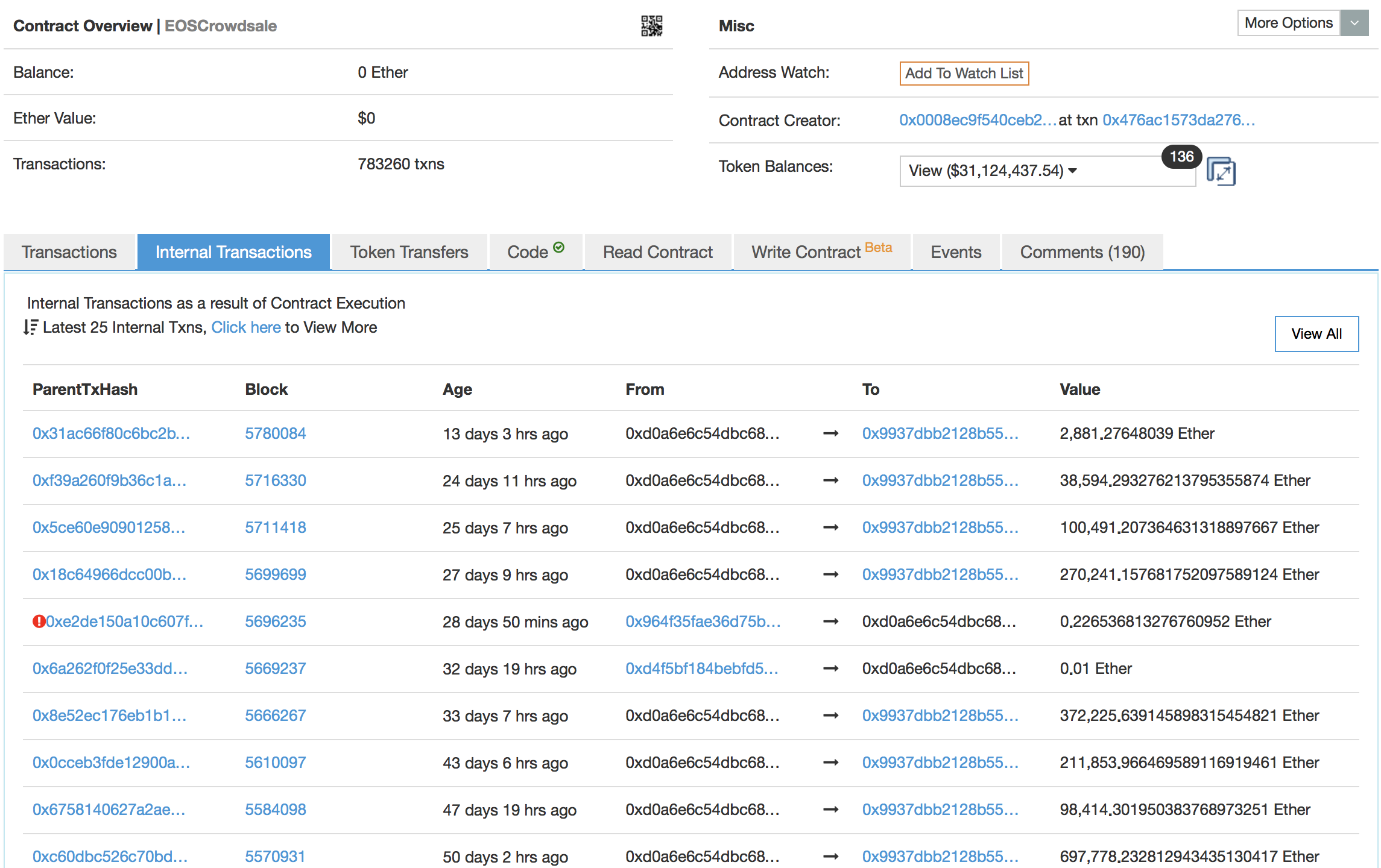 The EOS owner address has been moving eth with some speed recently, now standing almost empty with 100,000 eth moved at the time of writing.
Just 100,000 are now left in the account, with 1.2 million eth moved out of it since June the 1st when the year long ICO ended.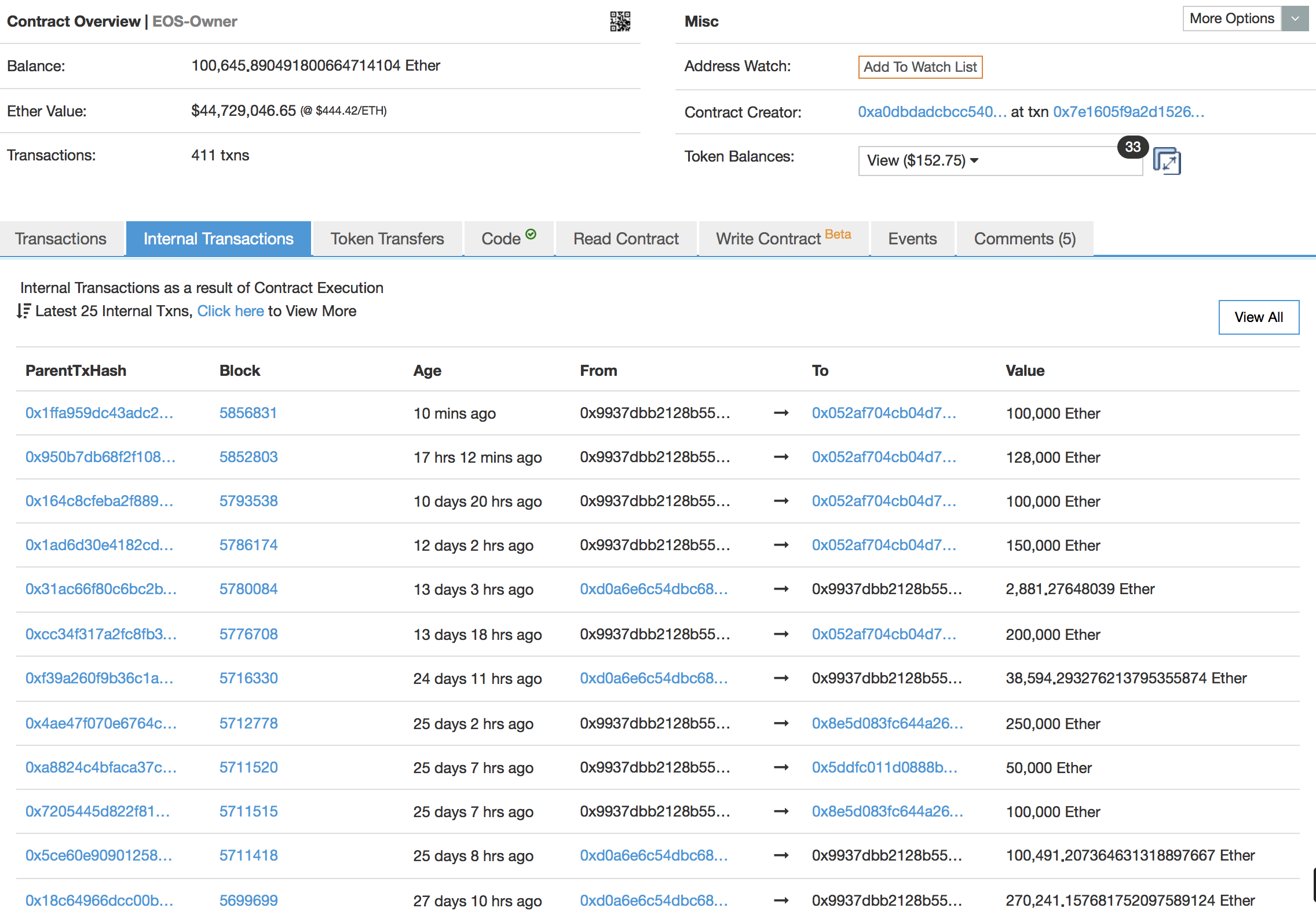 Much of it goes to exchanges, as we've documented previously. Regarding this recent movement, we can be sure at least 100,000 eth was sent to Bitfinex, through an intermediary address: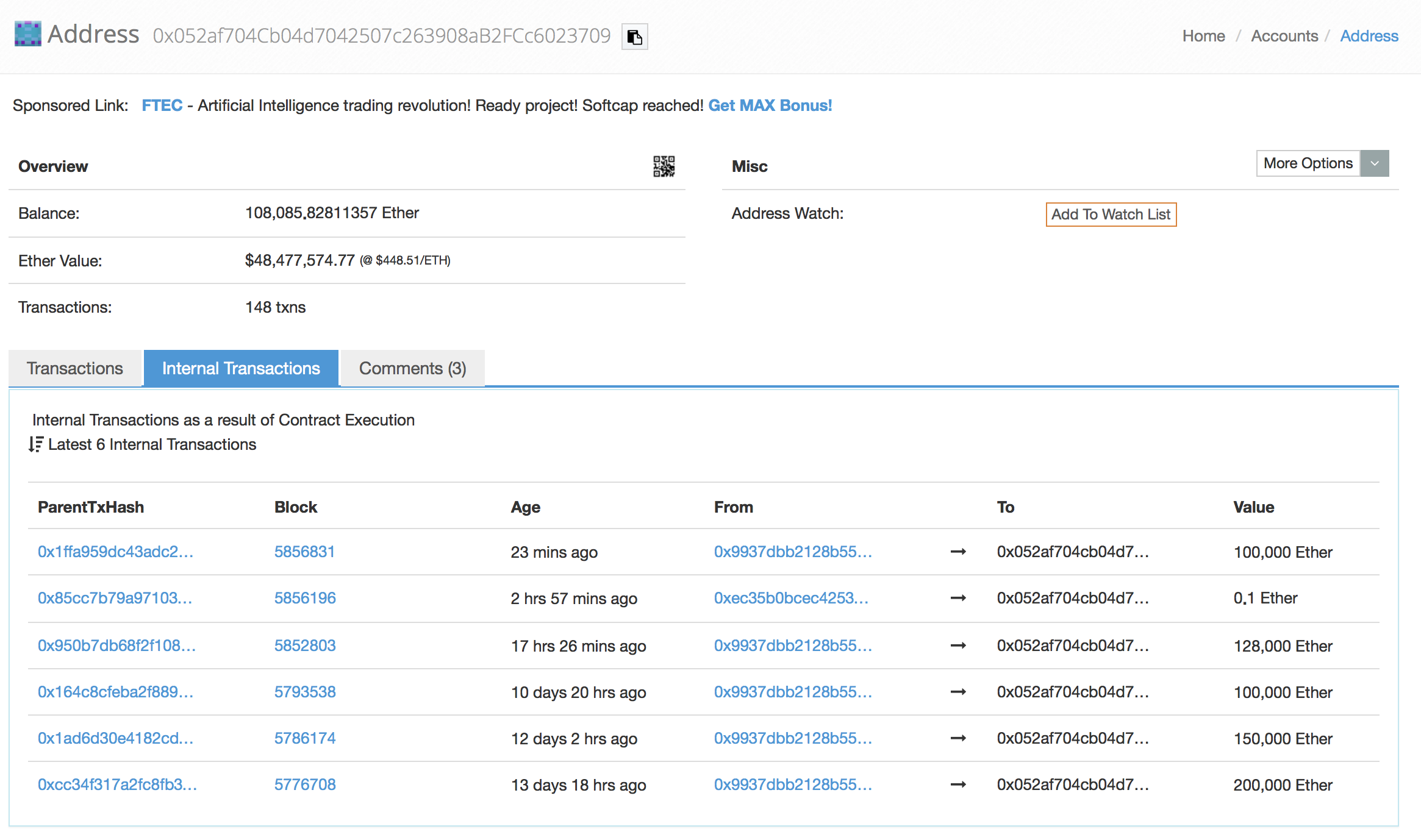 The 9937 address is EOS Owner. That has sent some 700,000 eth in the past 13 days to the 052 address above. The 052 address, in turn, sent 100,000 eth to another address around 11 hours ago: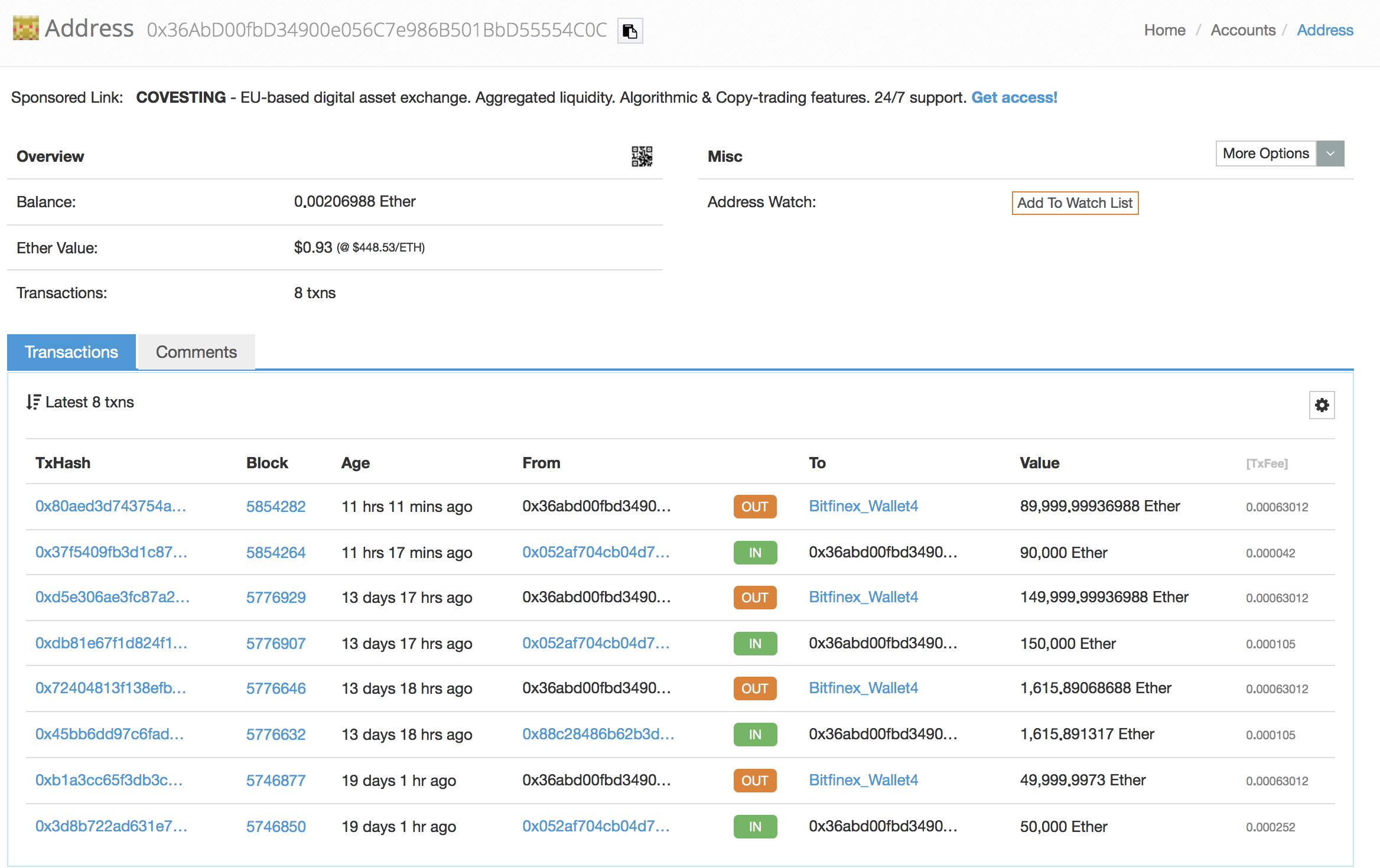 As can be seen, the above 036 address has received around 300,000 eth from the 052 address which in turn is directly funded by Eos Owner.
They then have sold it all on Bitfinex, with 90,000 eth sent in the past 11 hours coinciding with a slight decrease in eth's price by around $20.
Although much of the moved eth has been sold or at least has been sent to exchanges, primarily Bitfinex, there is some of it scattered around.
Instead of moving funds directly to exchanges, eos tends to obstruct slightly by first moving them to an intermediary account, then a second intermediary, then onto exchanges.
That those intermediary accounts are owned by eos, however, can be little doubt for the sums are so huge that it could not possibly be an ownership change to some random person/entity say by buying some apple at the supermarket with eth.
They are clearly selling the eth and fairly quickly, with their total eth ownership now significantly reduced especially during this month of June.
Copyrights Trustnodes.com