EOS has finally moved all their eth, with their two main accounts we are certain belong to eos now showing zero eth holdings, down from some three million.
A little, in the tens of thousands, is still scattered here and there, but the vast majority by far has now gone, much of it to exchanges.
We've been documenting their moves since the beginning, starting in July 2017 when eos sold their first eth on Bitfinex.
That was the turning point for ICOs for ethereans turned against them, the Securities and Exchanges Commission (SEC) then moved in, and for some months we all learned just how America's bureaucracy works as megaphone "negotiations" between cryptonians and the regulatory agency finally ended last month.
SEC now leaves the stage. Eos perhaps too after consuming much of our attention during May and June.
Some $150 million was sent to Bitfinex on May the 8th. Santiment then showed they had spent $1 billion worth of eth. To end that month of May, eos apparently market sold at least some of 300,000 eth.
Greeting the end of the year long ICO, $120 million more was sold on June the 1st. Finally, nearing the end of June, they were down to 100,000 eth. Now they have none left on the two accounts we can be certain belong to eos.
It's the end of an era in a way for there a story ends. The summer craze of 2017 now gives way to a more sober, more productive summer of launches 2018.
And as far as eos' launch is concerned, it could not be more of a clown show. A show that still continues, with account fees in eos rising to nearly $30.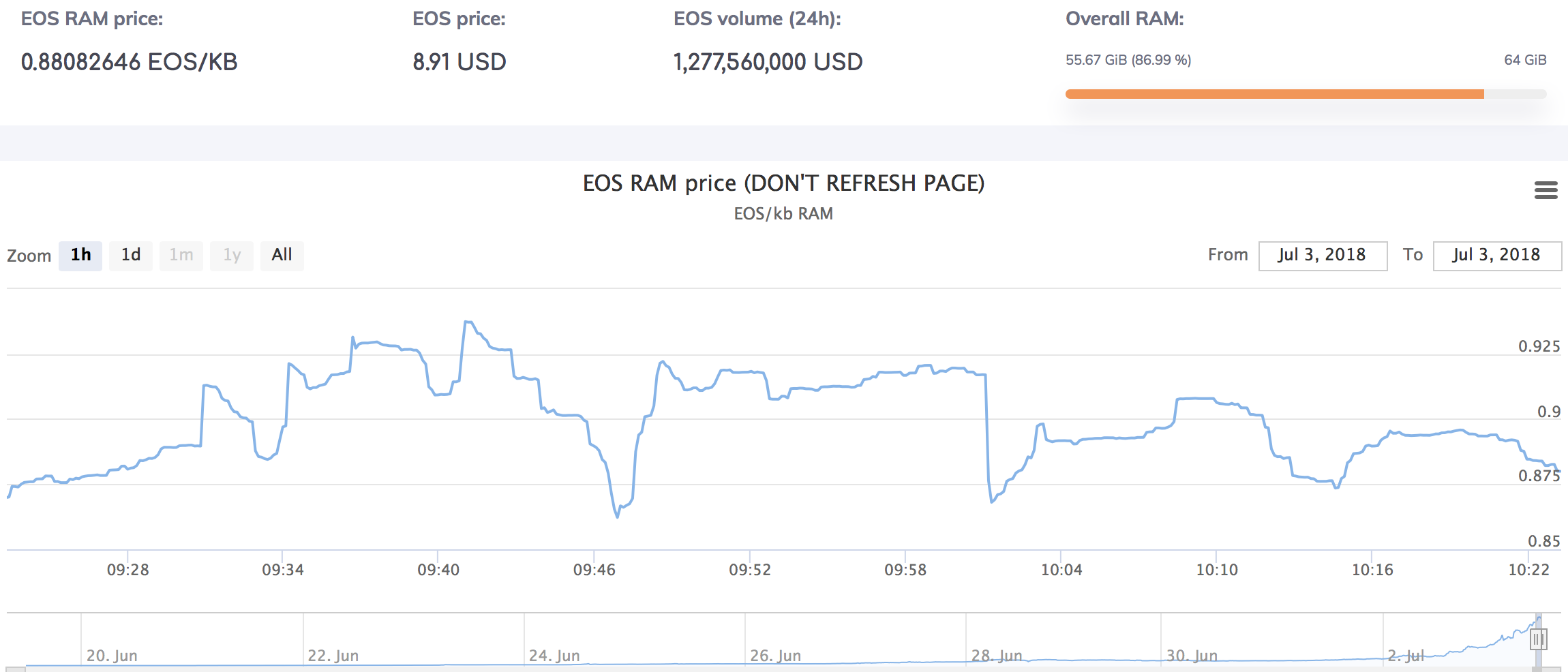 Ram is like gas in ethereum or transaction fees in bitcoin. In eos it costs about 4kb of ram to have an eos address, or open an account as they call it.
Block Producers, however, have been speculating on ram prices which can be sold and bought. They appear to have cornered the market, with the entire eos network now almost running out of ram merely days after it launched.
That's what $4 billion bought. The creation of ethereum, by contrast, had a cost of only $20 million. That's a cap we have suggested for all ICOs which do not quite yet have a product or have not quite proven themselves. A cap we kept suggesting throughout 2017, but they stopped listening.
Now, they'll probably have to for reality can be a ruthless mistress especially when its resources are squandered. So allowing us to close a chapter.
Copyrights Trustnodes.com