On July the 1st, at around 1PM London time, a person or an entity received nearly 86,000 bitcoins, currently worth some $570 million.
That instantly made the 183h address one of the very richest, currently standing at 6th position behind the cold wallets of Bitfinex, Binance, Bittrex, Bitstamp and Huobi.
That suggests this may be the cold wallet of an exchange or crypto broker. Perhaps Coinbase. On July the 2nd, they said:
"Last week, Coinbase Custody accepted its first deposit. Today, we're proud to announce that we're officially open for business."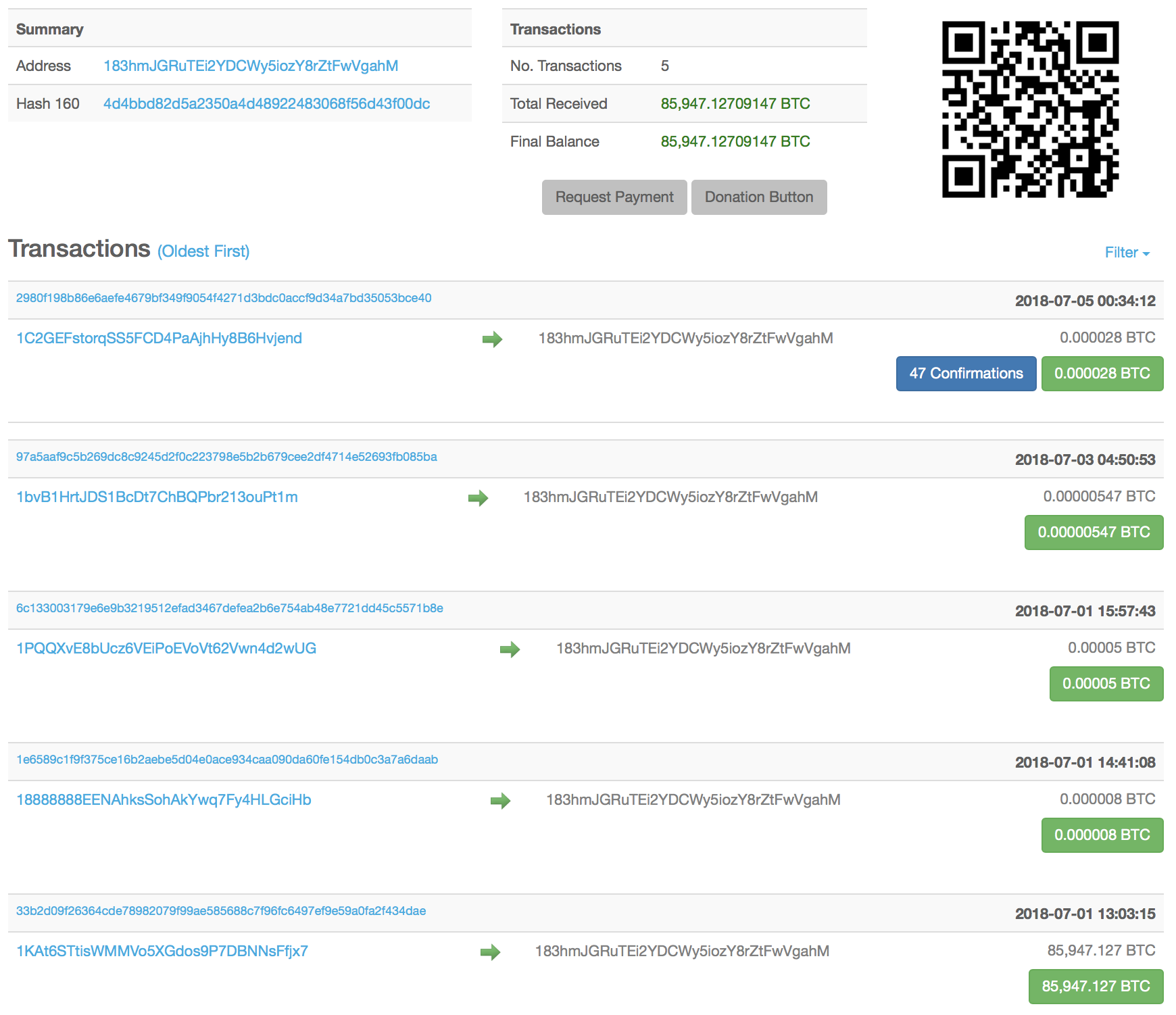 The above address was funded by 1KA, which is a somewhat interesting address. We'd say it is a cold wallet, and it probably belongs to a business, probably an exchange.
It has "existed" for about five months, receiving about 97,000 bitcoins since around March 2018. It gives us no clue, except for this 1ND address.
That has received an incredible 2.7 million bitcoin in just a year starting on the 8th of August 2017.  It belongs to Binance.
It is clearly their hot wallet with a current balance of nearly 19,000 bitcoins, currently worth $120 million. That sounds like a far too high amount to keep hot, but the number of transactions leaves little doubt that hot it is.
That probably means this is the first landing for most, if not all, deposits, and many withdrawals probably come from here.
So this 86k bitcoin address does not necessarily belong to Binance, but it could. They do however already have a hot wallet with 150k btc on it. Yet where is Coinbase's cold wallet?
Recently they said they are responsible for some $20 billion worth of crypto, but they are not very visible anywhere.
That may suggest smart Armstrong has chopped their cold storage into 5k or less different addresses. In ethereum, for example, it is quite interesting how pages and pages in the top 1,000 addresses have nice round amounts of 5,000 or 2,000.
That would clearly be exchanges, you'd think, for mere mortals do not so finely round their holdings. So then that too might suggest it isn't Coinbase.
That would make sense because all these transactions are so new, one does feel it is a newcomer. And although one could argue anyone could have withdrawn 12k from Binance's hot wallet and sent it to Coinbase, it does appear the evidence taken holistically suggests this is Binance.
That doesn't mean it is thus, but the evidence does suggest they are the most likely candidate. In that case they would be holding around $2 billion worth of bitcoin, which sounds reasonable.
Copyrights Trustnodes.com