Cryptocurrencies are seemingly talk of town in business halls across America and much of the western world according to sentiment data.
For the first quarter of 2018, cryptocurrencies, which includes bitcoin, ICOs, ethereum, and so on, were mention in 6,000 earning calls documents.
In contrast, Trump was mentioned in only 200. Interest in tariffs has increased, but still it is mentioned in only 600 documents.
Even interest rates, which are very crucial to most businesses, were mention in "only" 7,000 documents, just 1,000 more than for cryptos.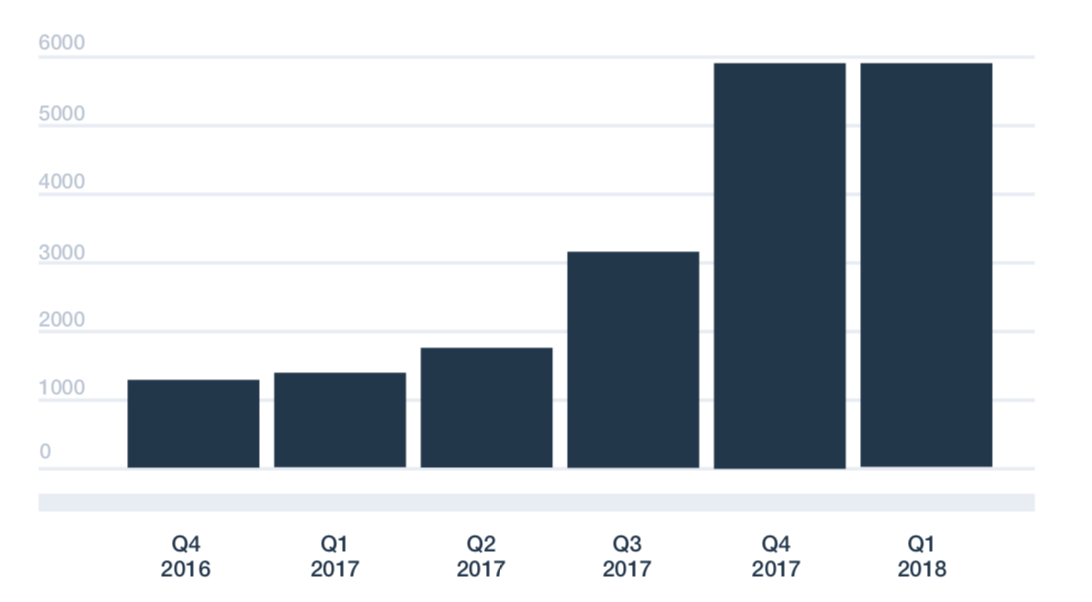 The data from Sentieo shows a doubling in crypto mentions during later 2017, with it remaining very high at the beginning of the year.
Yet even in 2016, cryptos attracted more interest than artificial intelligence gained in the first quarter of 2018, or unemployment, and far more than autonomous vehicles.
Suggesting cryptos are a cross-industry interest, branching far beyond any one category to affect businesses in as many sectors as interest rates do, which pretty much means all of them.
Nvidia is apparently the one to talk most about cryptos. Visa and MasterCard are up there too, as is IBM, Broadridge and Ameritrade.
Nvidia of course has been affected by a significant growth in demand for GPUs to mine ethereum primarily. Visa and MasterCard are probably worried about this new money and payment processing network that doesn't need them any longer.
IBM is trying to provide blockchain solutions, while Broadbridge Financial Solutions and Ameritrade might be interested in offering crypto buying and selling.
By region, the west leads considerably. Some 80% of the mentions are in US, Europe and Canada. While by sector, tech and finance leads.
Yet as can be seen, cryptos go beyond just tech or finance to affect industrials, health care, energy, telecommunication, and real estate, among others.
That's probably primarily because of ethereum's smart contracts which may provide increased efficiency as well as potentially new use cases in many of these industries.
Thus it all seems cryptos are pretty hot in business boardrooms and its popularity appears to be unaffected by its price action, at least for Q1 2018.
Copyrights Trustnodes.com