"The 'Sultan of Ankara' has set himself one of the strongest opponents imaginable: the global financial markets."
So writes a German paper while reporting on what looks like an extraordinary day for Turkey, Europe, and the entire world.
Recep Erdogan was sworn into power again on July the 9th after winning the election by 52%. He said:
"With a presidential system of government, we are moving to a new system of government which is far beyond our almost 150-year-quest for democracy and what we have experienced through the history of our 95-year-old republic."
The country no longer has a Prime Minister. All of turkey will have 16 ministers, down from 26. All of the ministers are now appointable by Erdogan without parliamentary approval.
The appointment of one such minister has rattled the markets. Berat Albayrak, Erdogan's son in law, is now the finance minister in a move that suggests deeper control of the economy.
He replaced former finance minister, Mehmet Simsek, who apparently had the confidence of the markets.
Turkey is uninvestable, Marcus Ashworth says on Bloomberg. Inflation there has reached 15.4 percent, the highest level in 15 years.
Interest rates on government bonds have reached 18%. For the rest of the economy it's even higher. Erdogan thinks such high interest rates are a cause of inflation. Markets seem to disagree.
Turkish Lira fell 4% yesterday against the dollar. Continuing a weakening of the lira for much of this year, with it now nearing 5 to a dollar.
Turkish stocks are tumbling, down 4% yesterday. The second largest bank in Turkey, Garanti Bank, saw its shares fall 8%. Other local banks likewise born the brunt of the sell-off.
Cryptos, however, are not responding much in the country, although there is a slight premium. In one of their biggest local crypto exchange, Sistemkoin, bitcoin traded at some 30,000 Turkish Lira, translating to $6,400, while in global exchanges it stood at around $6,300.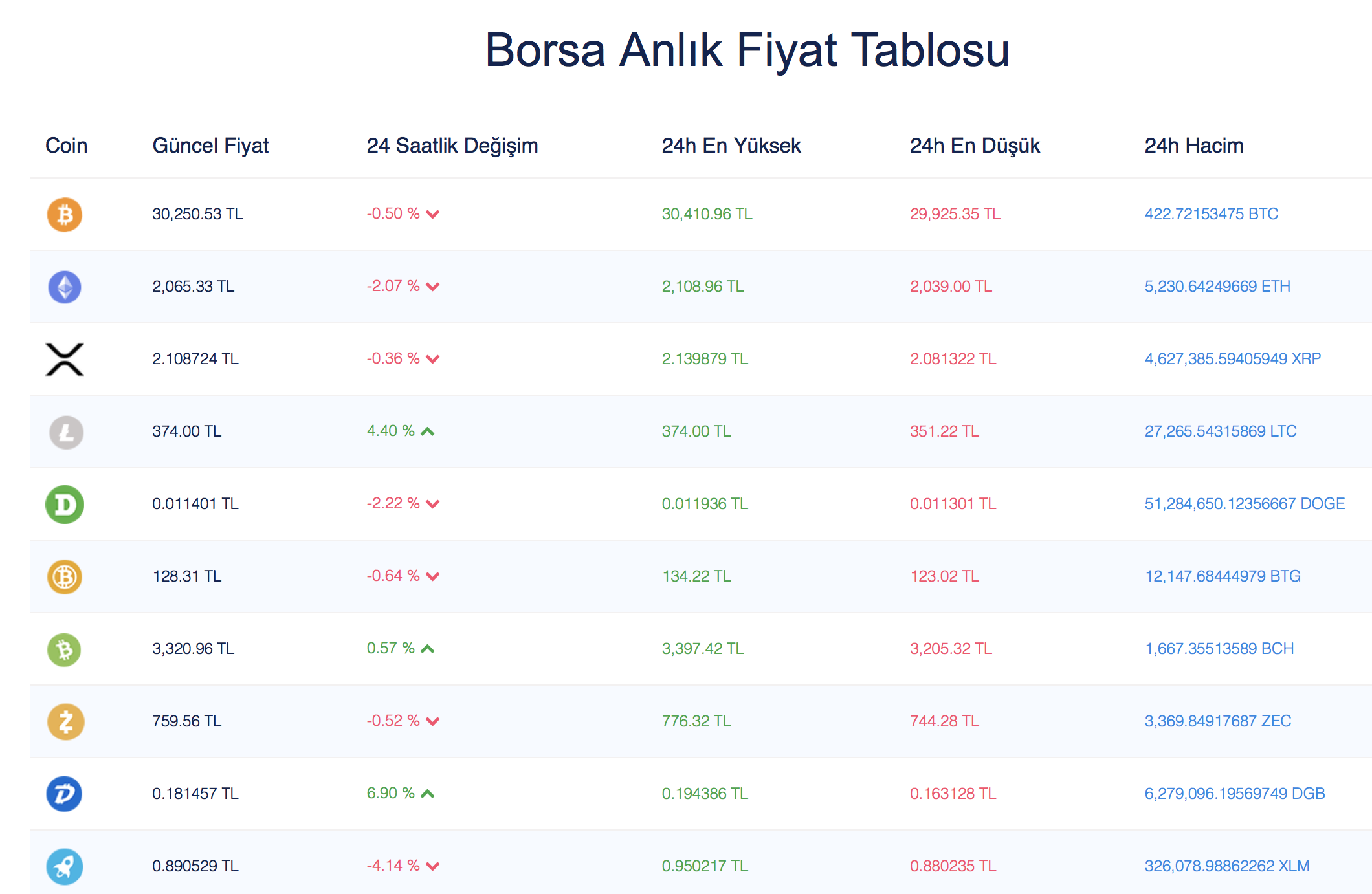 Sistemkoin handles a reasonable trading volume of $14 million a day for all cryptos, while for just bitcoin they processed nearly $3 million and another $2.2 million for eth.
The lack of clear premium, thus, might in part be due to ease of access to the market, which would allow for nearly risk free arbitrage, as well as potentially because it appears the recent sharp movements only begun.
Nor is it very clear how these "localized" events affect global crypto prices, but what does appear to be clear is that Turkey now seems to stand at a significant crossroads.
Copyrights Trustnodes.com