Some $2,600 are on the line betting on Augur that England will beat Croatia in the World Cup today starting at 7PM London time.
For yesterday's match, $17,000 bet France will beat Belgium, which it did. While another $48,000 are betting ethereum's price will be above $500 by the end of the year. Easiest bet ever perhaps, but the England v Croatia match might be a bit more dicy.
It is the first time in 28 years that England has made it this far. If they progress to the final, it would be the first time in more than half a century.
Disbelief still reigns in the streets of London. No one thought they'll make it this far, and yet we've all watched Germany fall out, Italy not even qualify, Spain arrivederchi in a pretty shocking match.
England still stands. And for the first time in living memory, there will be no head of state at the match, an unintentional potent symbol of the age of decentralization.
Nor will they have to face Russia, thankfully. The geopolitical symbolism there would have been far too much. While with Croatia it is more of a friendly game, but would it not be nice if England won?
Brexit Britain confident once more even as their politicians fall. A team uniting the entire country as if to say: sunshine is on.
We thus naturally bet a penny for England to win. Augur has now fixed the gas miscalculations through a new release, so all sort of went through.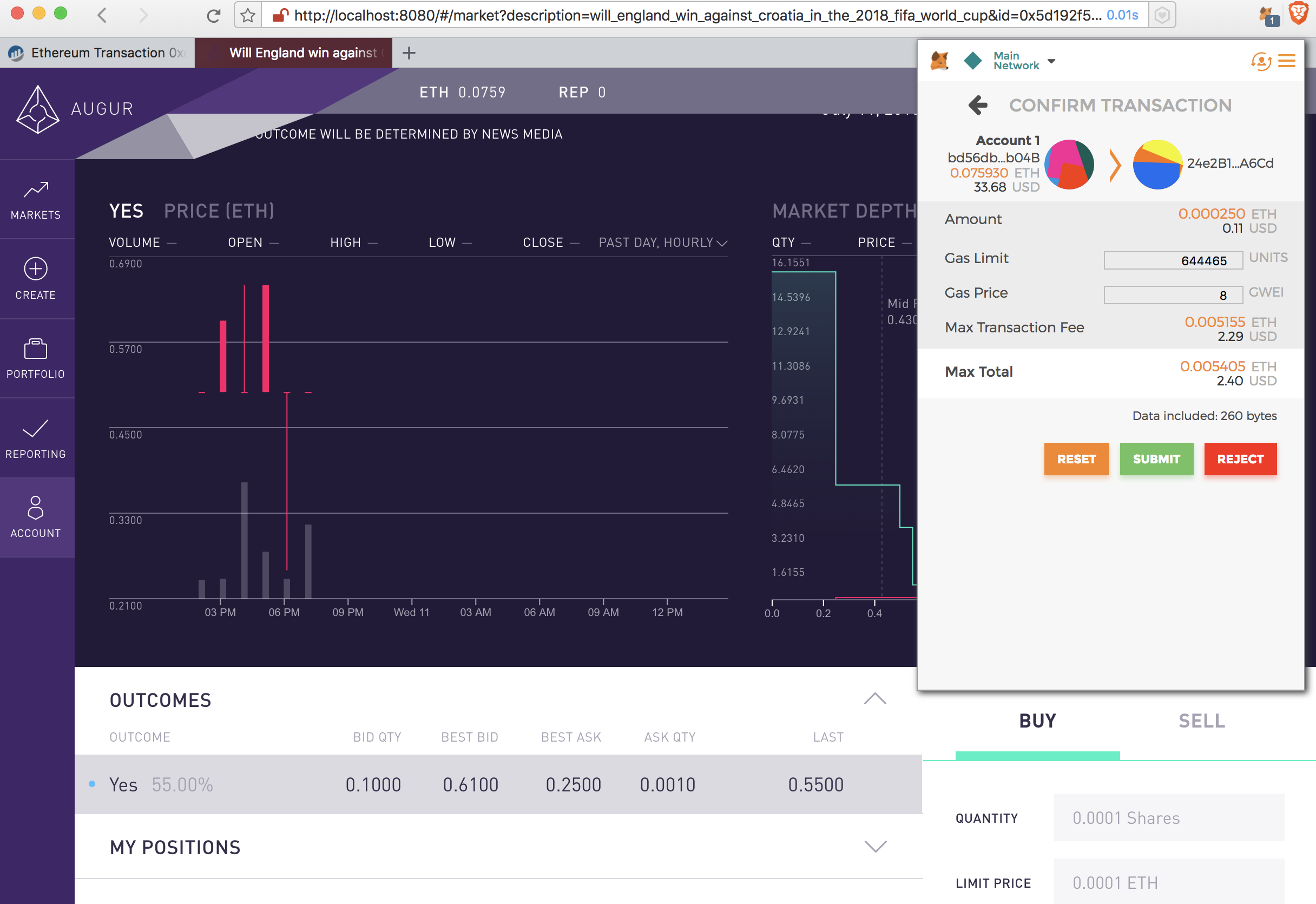 Well, we think we've bet anyway. It's not quite showing anything on the positions page, but maybe that's because it was some pennies.
The transactions page doesn't show anything either however, but according to a front end stats website plenty have managed to place bets on Augur: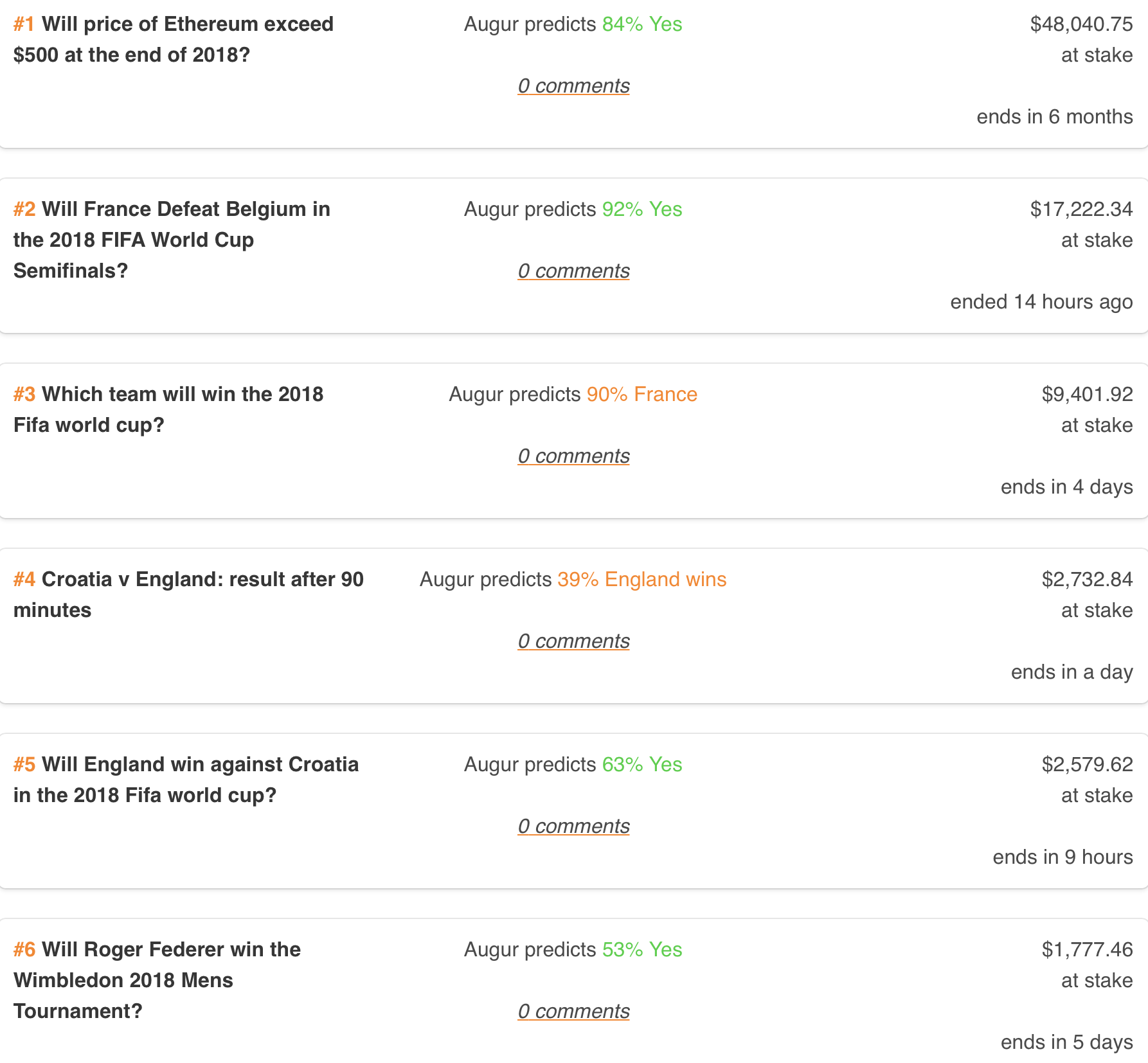 Some are apparently already betting on whether Trump will win re-election, but most of the focus is on sport, as well as that eth price prediction.
They're apparently saying France will win the world cup. We'll see about that because they also said Spain would beat Russia or Germany would beat Mexico.
Making this not quite a prediction market, but more of a betting platform where you don't need to sign up for an account, with it attracting at least some volume for now.
Copyrights Trustnodes.com