Ethereum's price currently stands at $430, but not if you have Bitcoin Diamond (BCD) on Binance. There, one eth is just $50 if you buy it with BCD.
The BCD/ETH  trading pair seems to have some reasonable trading volumes at $300,000, even though this situation appears to be on-going since January.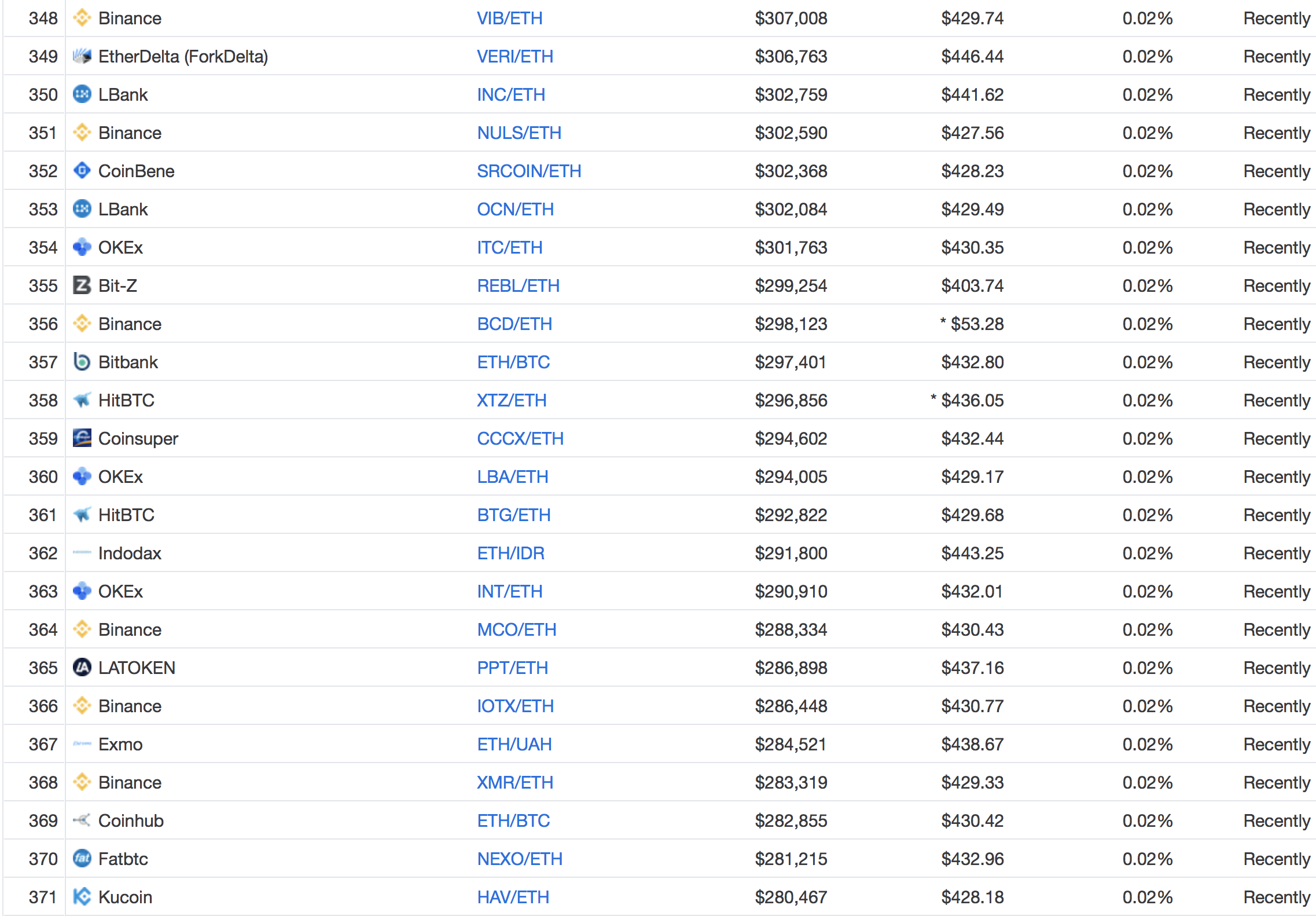 For bitcoin, it isn't much different. You can buy one for just $770 on Binance with Bitcoin Diamond, while in other markets bitcoin currently trades at just above $6,000.
What's more, trading volumes here are considerable at some $2 million in the past 24 hours, but who exactly is trading this utterly peculiar pair or why, is unclear.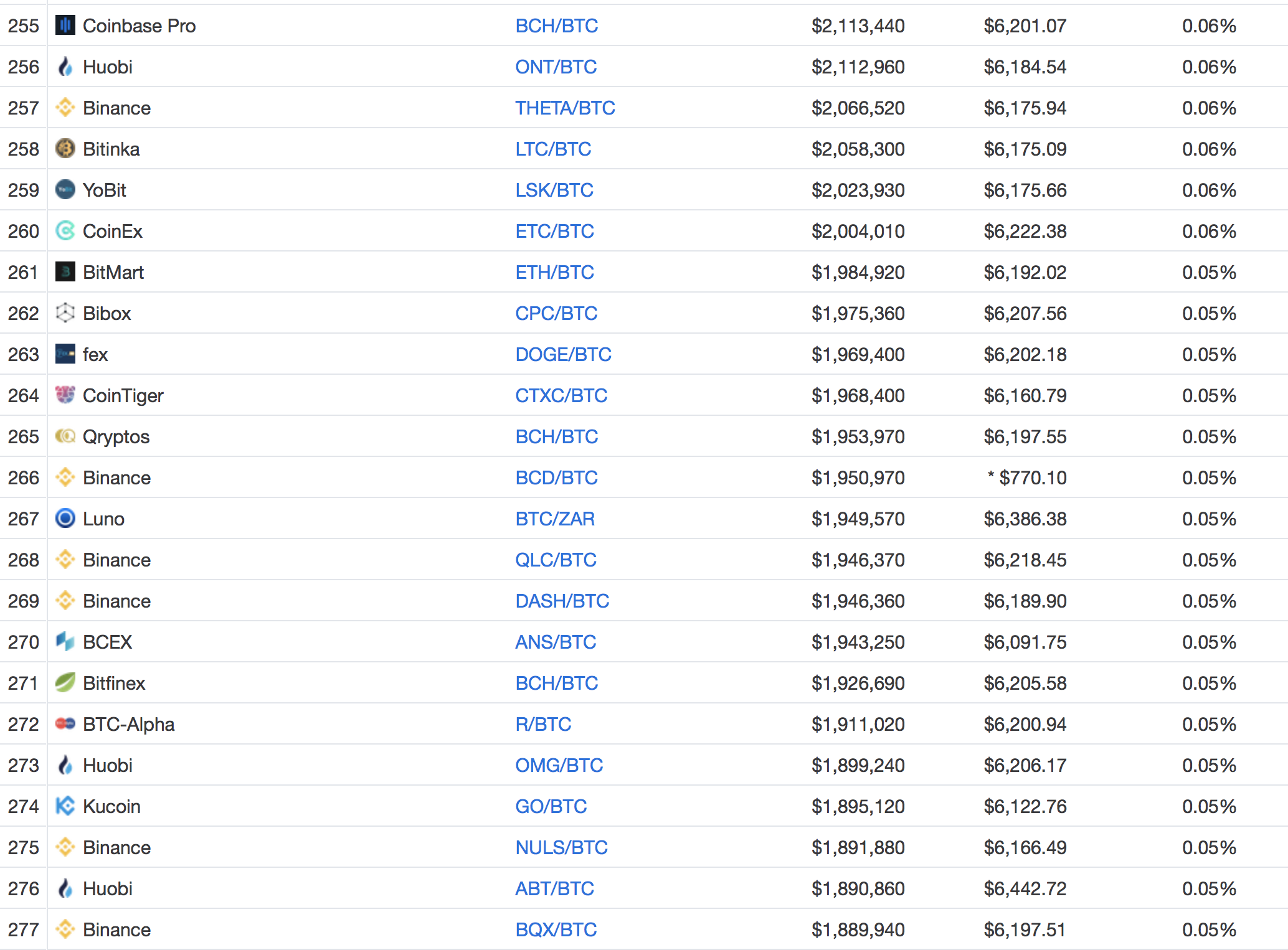 Bitcoin Diamond itself has a price of around $1, with a market cap of $300 million and daily trading volumes of $5 million.
However, if you want to buy BCD with bitcoin or eth on Binance, its price rises to $15, far more than its actual price.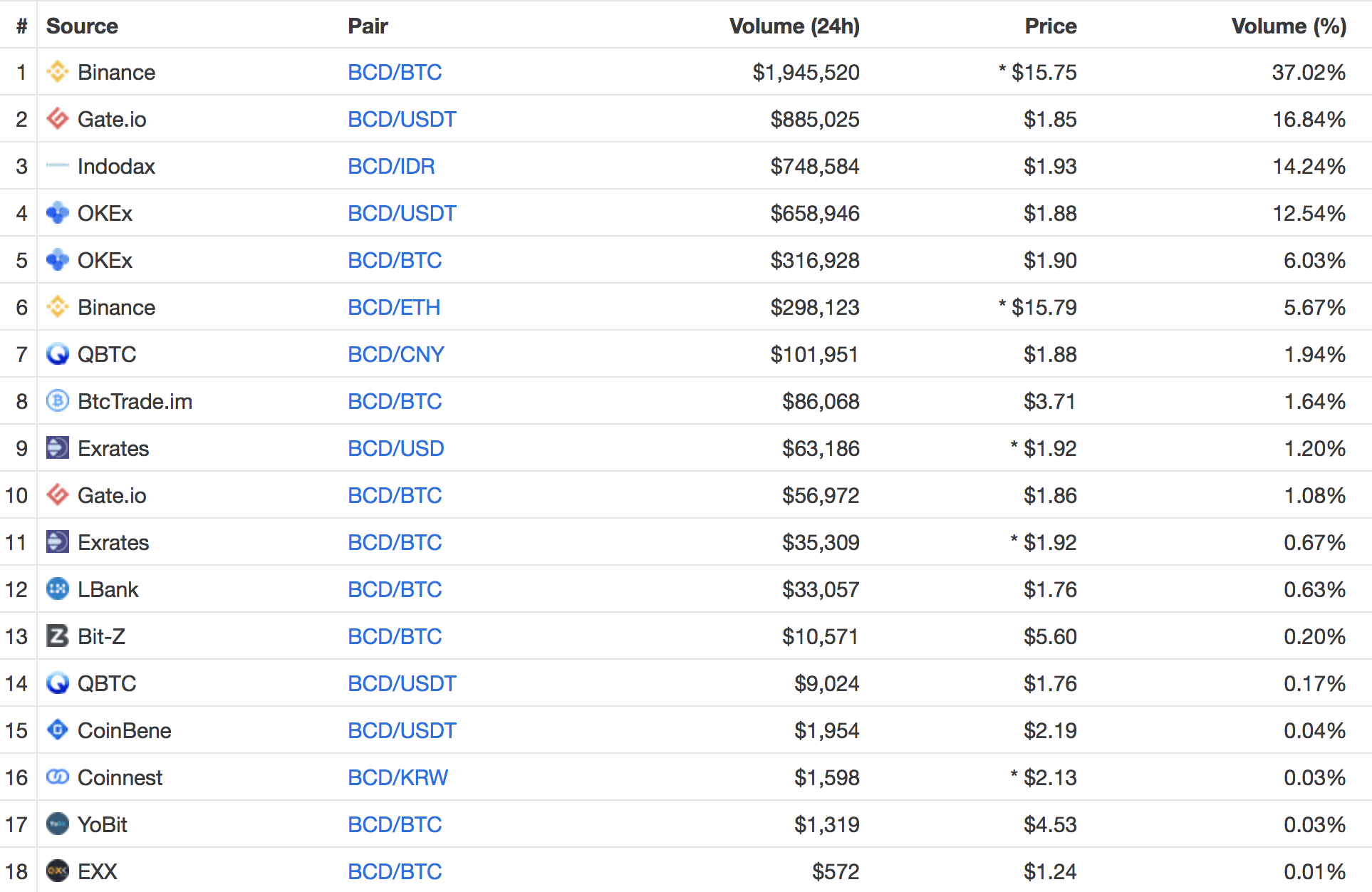 This very strange coin is a bitcoin clone with GPU mining and a limit of 210 million coins, rather than 21 million.
It appears to offer little really, if indeed anything, but when it debuted in December, its price initially was something like $80. Then it suddenly goes to almost zero.

It appears sometime in January Binance stopped BCD deposits or withdrawals as they were seemingly "facing tech issues." They apparently haven't reinstated them since.
So, unfortunately, you can't buy 100 BCD for around $100 and get two eth for it, but you'd think the initial sell pressure might have potentially affected the price of bitcoin or eth.
Nor is this the only price discrepancy. Status token had bitcoin's price at $20,000 on Binance and eth's price at some $700 a couple of days ago.
We unfortunately failed to take a screenshot, and it may have been some glitch somewhere as SNT/BTC is now back to normal with bitcoin's price at around $6,000.
However, there are countless likewise discrepancies between trading pairs, making arbitrage a potentially profitable endeavor, especially if you can race others say once Binance does open BCD deposits.
That's in addition to discrepancies in crypto prices between different national fiat currency pairs, as well as potentially in the less liquid decentralized exchanges.
Some of it, however, is due to technical issues like in BCD where you can't deposit, but some of it is due to higher demand in some places or in some trading pairs or lower demand.
And in some instances it can potentially be simply due to lack of fiat entry for a token that might be very popular, although that would probably be temporary as arb bots quickly start flying in much cheer.
Copyrights Trustnodes.com