Initial Coin Offerings (ICOs) have raised $1.5 billion during the month of June, slightly down from $1.8 billion raised in May, according to an ICO tracking website ICObazaar.
In a report they say some 242 projects ICO-ed last month, with a further 81 new projects launching their ICO in June.
June has seen the fourth highest fundraising amount since ICOs begun, suggesting despite a crackdown in US this method of raising money is still going very strong.
The top three ICOs for June raised $121 million, with HybridBlock raising $47 million, FANTOM raising $37.85 million and the Coal Industry Coin raising $37.2. According to ICObazaar, these are the top 20 ICOs for June:
Ambitions increased in June, with projects hoping to raise $16 million on average compared to $6.5 million for May.
A number of ICOs further finished on June 30th, with many trying to close by the end of the month presumably ahead of a summer break.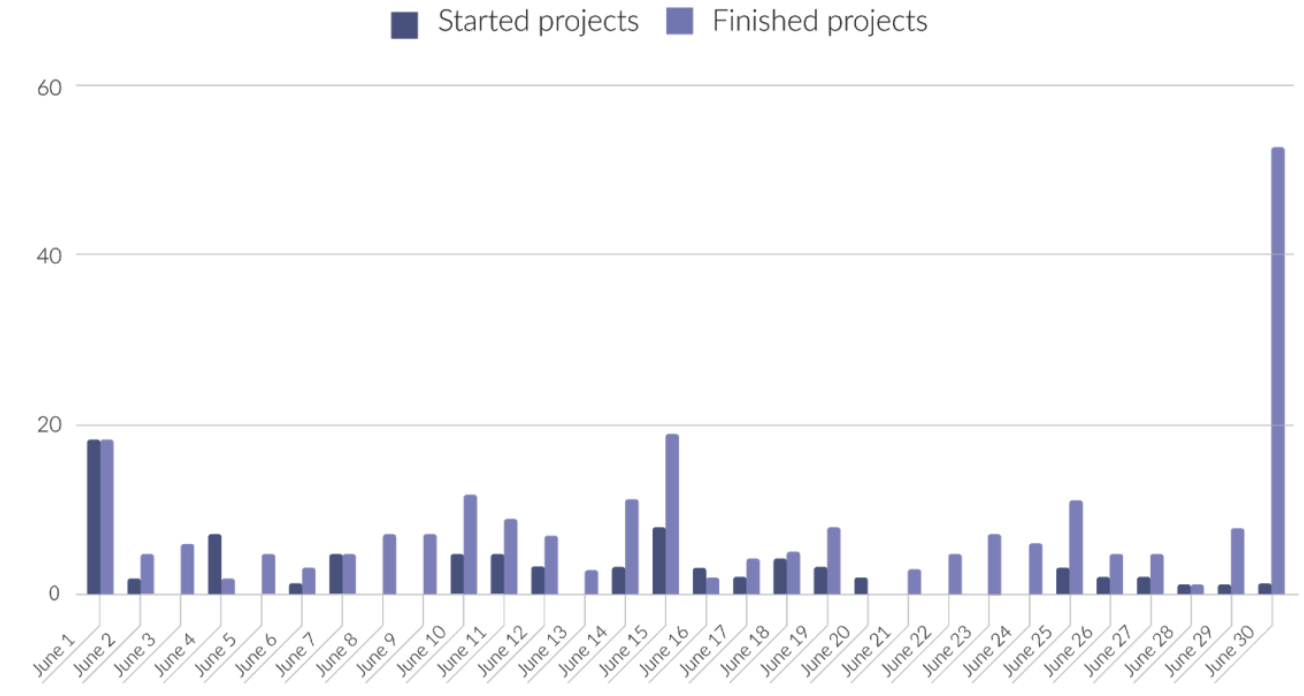 Quite a few projects that have previously ICO-ed managed to launch their mainnet recently, with Augur most prominently doing so and Melonport announcing their launch today.
It generally appears that a year or two is needed for an ICO-ed project to launch, with startups in the Energy & Utilities sector seeing a 130% increase over May.
Interestingly, Finance & Banking also saw a 127% increase, with a number of crypto funds launching recently through traditional means while some ICO-ed projects try to decentralized fund management.
Melonport is one of them where individuals can set up their own fund as is ICONOMI to a certain extent.
The sums raised in June seem to be quite significant and comparable to Initial Public Offerings (IPOs) with ICOs amounting to some 40% of IPOs according to some analysis.
Much of the ICO-ing activity occurs outside of the US, with Europe especially seeing fierce jurisdictional competition between London, Switzerland and Estonia in particular, as well as Lithuania.
Yet although ICOs may incorporate in Europe or Asia, many of the teams behind ICOs are still predominantly in America.
Congress is now looking at accredited investors limitations with a law passing the House of Representatives recently that allows investment in startups if one shows they have industry knowledge or expertise.
Places like Switzerland, however, are going a lot further than even UK ever did with their elected leaders so pressuring local banks to serve crypto startups.
Copyrights Trustnodes.com