The biggest Asics manufacturer is claiming to have just 4% of bitcoin's network hashrate from its own running hardware.
In a self disclosure of their own hashrate, they say they own just 1692.05 PH/s out of bitcoin's current 45,000 petahertz per second, amounting to just under 4% of all the hashrate.
They further claim to have as good as no running hardware on eth, with just 339.69 GH/s out of ethereum's current hashrate of some 300,000 GH/s.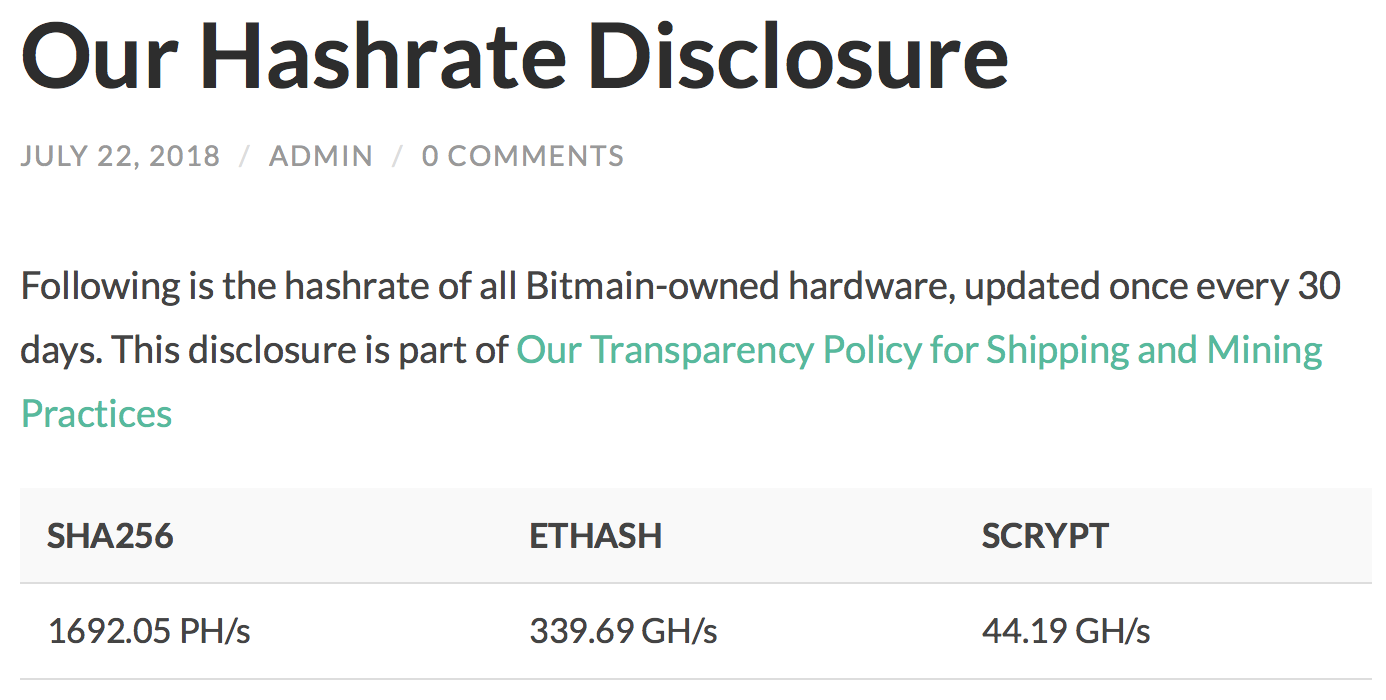 They do however have ownership of three pools, with the too biggest ones, Antpool and BTC.com, having 34% of all bitcoin's hashrate. The third, ConnectBTC, seemingly has far too little to even show up on charts. Nishant Sharma from Bitmain, says:
"They are separate pools by code (one of them being completely open-source), by team, by offices and by location of those offices (different countries)."
That should guard against accidental collusion or abuse or an employee going rogue, but they are still under sole ownership.
If these are really pools, however, rather than mainly Bitmain's hardware, then miners can just leave if there is any abuse, so it wouldn't be much of a problem.
Something which Bitmain is claiming. Verifying the claim is difficult because you'd need a full audit, but perhaps their focus is just selling the hardware, rather than primarily mining with it as well.
In a statement on Wednesday Bitmain further said they have a zero tolerance policy against mining "with newly developed equipment prior to selling or distributing such equipment to customers." A practice they call "secret mining."
They further say Bitmain doesn't seek to mine empty blocks, blaming them on "issues in block propagation at the protocol level rather than active decision-making by mining pool operators."
Something which we can believe because there wouldn't be any reason for them to not include transactions, but their hashrate claim is surprising, especially considering some of it presumably  mines on Bitcoin Cash too.
Copyrights Trustnodes.com