In sunny Rothschild Avenue, at the centre of Tel Aviv, next to towering skyscrapers and within a buzzing street, stood tall and proud a number of Bitcoin Cash posters.
In celebration of freedom day, marking a year since they forked to increase on-chain capacity, a mining pool called Btc.com was offering a small amount of BCH to by-passers who cared enough to look at the posters and scan the QR code.
An anonymous individual called James Morgan McGill, however, was not happy. In an Israeli bitcoin group he vents about "a plantation on Rothschild Avenue and a beautiful bezalel corner." He then says:
"I offer a reward of 6 Millie Bitcoin… for those who upload a video of his downloading and destroy them."
Some others then upped the reward a bit, with an individual called Kobi Schutz, who appears to be a photographer, performing an act of vandalism by tearing up the crypto posters.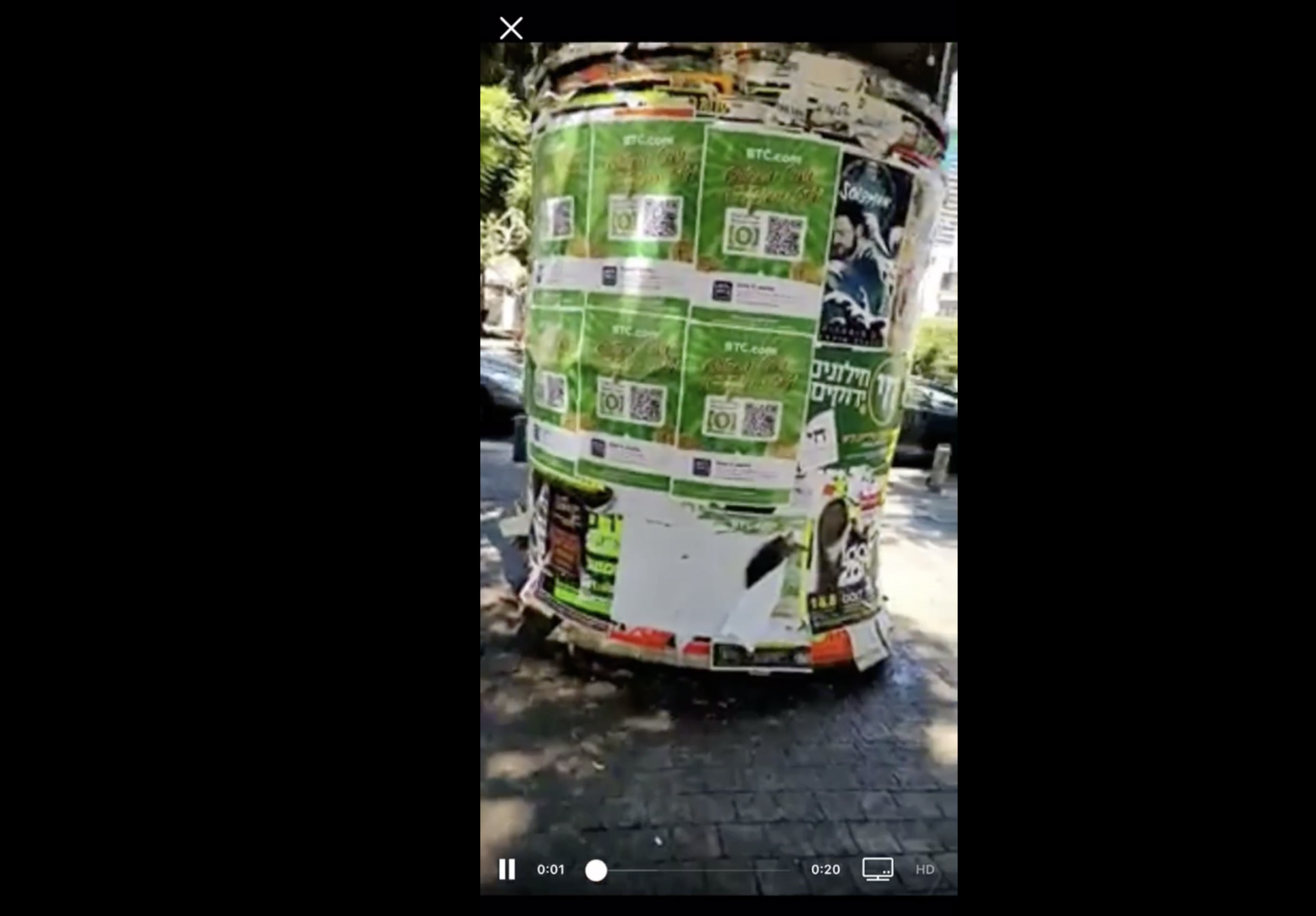 They then boasted about it on the censored bitcoin subreddit where the general reaction has been quite negative.
Childish, says one bitcoiner. Another calls it pathetic. A third asks why is this destruction being celebrated, and a fourth says:
"BTC.com is literally handing out free money to celebrate the hard fork and you guys are celebrating this idiot tearing signs down. How do you not see the rabid, SJW mob mentality?
You are only making yourselves look more irrational and Bitcoin Cash more legitimate whether you like it or not by doing this."
Their justification was that Bitcoin Cash is somehow a scam, with some in other public spaces wondering how BCH can be a scam when it is doing what BTC did for nine years.
This isn't the first time, however, that vandalism has occurred in Israel. A person who latter revealed he had been hired by Blockstream vandalized Bitmain's offices in Israel last year with staff there saying they felt threatened.
There is no suggestion of any connection to Blockstream this time, but who that anonymous individual was that offered the reward is unclear.
Copyrights Trustnodes.com