Bitcoin fell to a low of $6,890 today before slightly recovering to $6,970 at the time of writing on trading volumes of less than $4 billion during the past 24 hours.
The USDT pair dominates with Binance leading at around $200 million. The dollar pair then follows, with Japan seeing a rise in volumes while South Korea has fallen significantly down in volume rankings.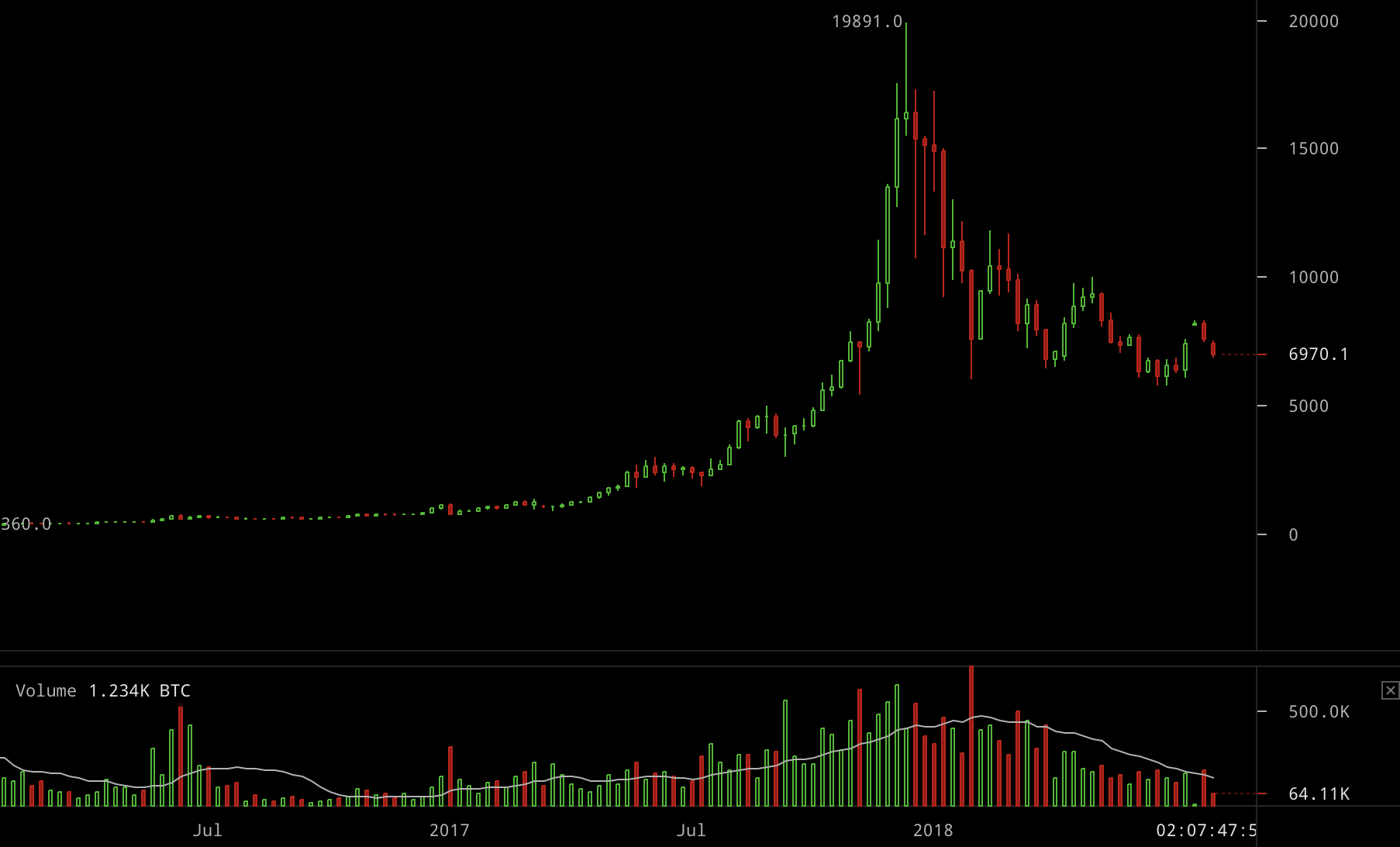 The currency has been falling for some time now as it can be seen above, with a recent mini-bull run on bitcoin ETF speculations seemingly giving way to a retrace.
During that retracing period, ethereum has been gaining on the ratio front. Its price remains virtually unchanged against the dollar, but against bitcoin ethereum is rising.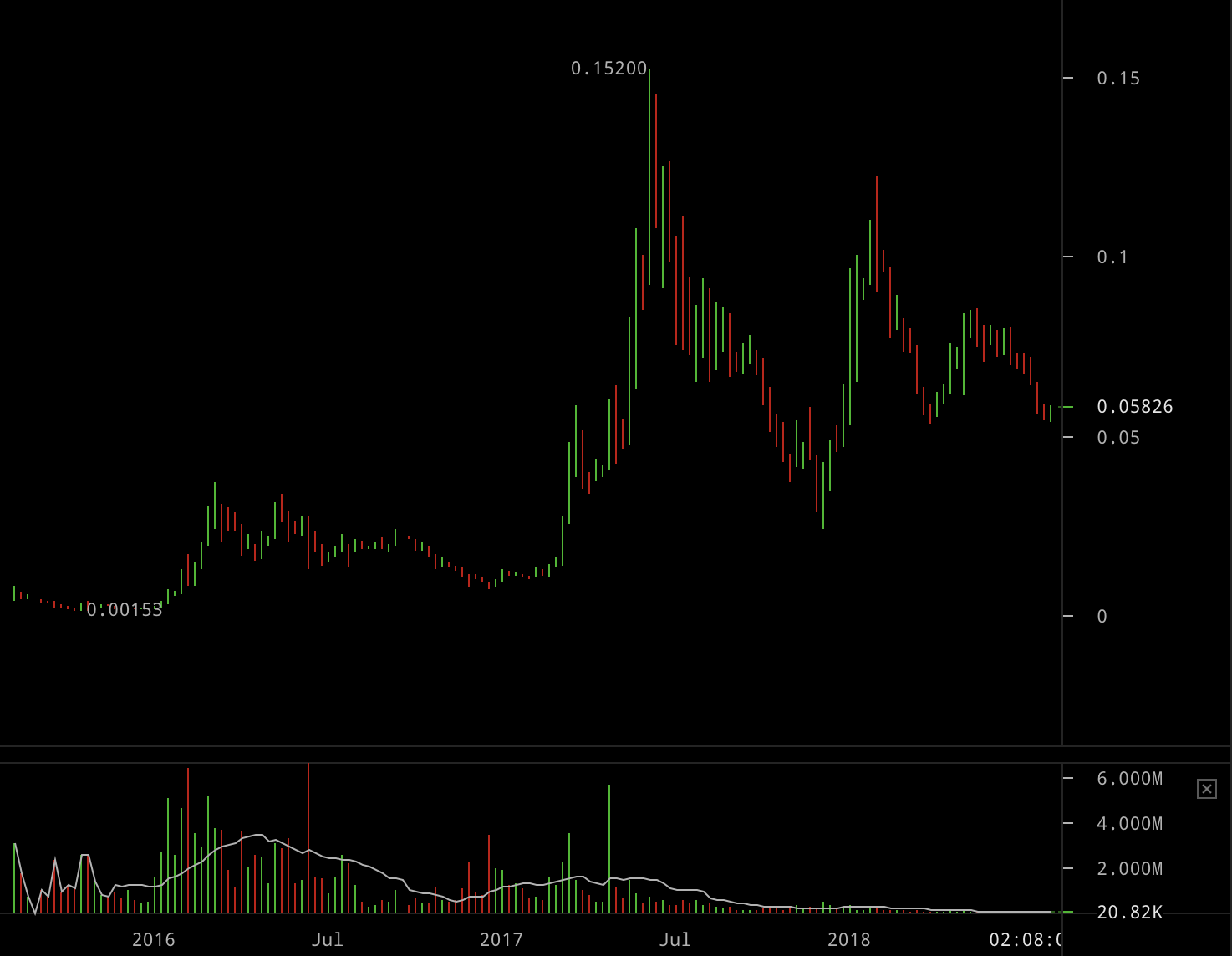 As can be seen above, the recent green candle follows a considerable fall in the value of eth against bitcoin primarily because many eth speculators went to bitcoin on the back of ETF speculations.
The ETF didn't pan out, so now they're returning home and some of them might perhaps even be speculating that an alt season might be brewing.
ETC is waiting to be listed on Coinbase. That might feed onto ETH which recently is showing most strength from the top ones, in contrast to BCH which is lower than bitcoin today.
One good reason for eth strength might be an expected reduction in issuance this autumn by around 30%.
The second leg of ethereum's Metropolis upgrade is expected to reduce block rewards from 3 eth to 2 eth, bringing it closer to bitcoin's current inflation levels.
They can then look forward to Devcon as November opens, with the Christmas break potentially bringing visibility to the shasper upgrade of the Casper and Sharding beacon chain.
Bitcoin, in contrast, doesn't have much to look forward to on the technical side, but they are trying to build the infrastructure for institutional investors.
That can be a double edged sword due to paper coins inflating the real bitcoins, but the early adopters and the smart money is giving way to institutional investors like banks and money managers in bitcoin.
Which means there could potentially be some sparkle there, but the bitcoin halving is not until 2020 now, so even BCH might have some thunder as their halving is expected to come earlier, potentially even next year.
Of course, unexpected events can not be accounted here and they can be good or bad for any of the coins, but where known fundamentals are concerned, the market seems to be betting on eth, at least for now.
Copyrights Trustnodes.com