Bat is up some 20% today for no obvious reason except that the Brave Browser is seeing a lot of development and activity.
Just recently they launched tor tabs. Somewhat unintuitively, rather than right clicking, you have to go to the menu at the top. We naturally tried it and the experience, at least on the surface, was very much like on Tor Browser.
Google instantly begun thinking we're a bot, asking us to click pictures of buses to prove we're a human. Then, the IP in the tor tab had randomly landed in Russia.
Making it all perfect for a Russian bots joke, but Brave is not joking around. There are reports Brendan Eich dropped on their Telegram channel and casually asked participants if they'd like a BraveVPN tab.
Apparently tor tabs, which are in beta, have some leaks, so they're thinking of decentralized VPNs. How they're going to do that we do not know, but regarding the tor integration, Stephen Bassan, a representative from Bat, says:
"Tor is open-source. Some of Brave's team members have worked on the project in the past and this also includes contributions from community members."
They've been trialing the advertising model for now two months. The idea is that advertisers pay you to see ads if you want to opt in, with you then paying the publishers as well as some of the advertising costs going to the publishers.
"250 pre-packaged ads are rotated during this current round. We have a limited number of spots within the Brave Ads trial, so I can't tell you too much. More news will be available very soon," Bassan says.
He did not elaborate on whether soon means imminent or soonish, but interestingly, Bat has a fixed supply of 1.5 billion tokens as coded in their smart contact.
Some 300 million of it has gone in giveaways or will be freely distributed to incentivize growth and adoption. Around 200 million is kept for developers. The remaining 1 billion was sold in an ICO last year for around $36 million with the entire ICO ending in about 30 seconds.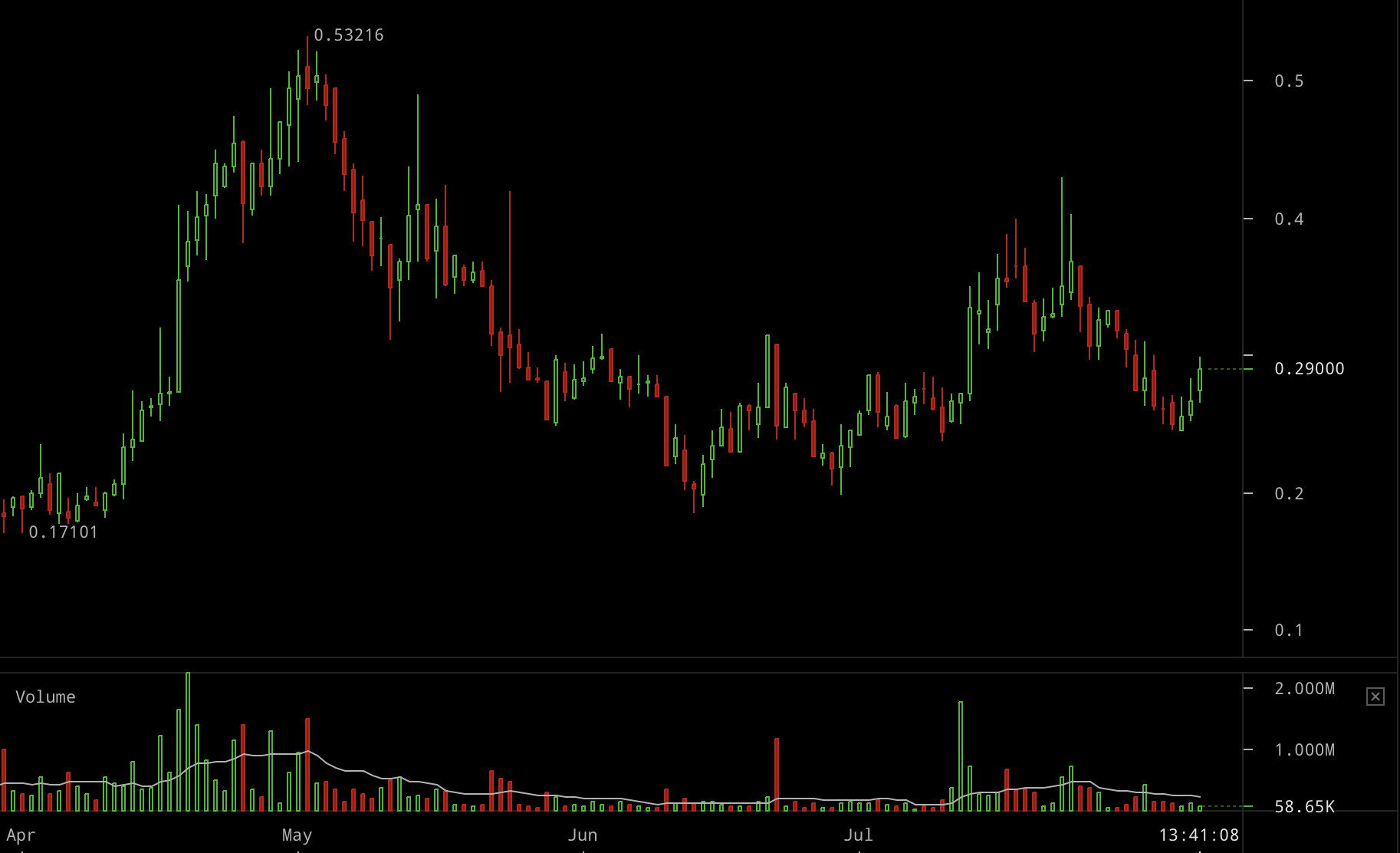 ETC has an even more upwards direction today, rising from around $14 to a recent high of $21 before settling at around $18 at the time of writing.
Unlike Bat, however, where a lot seems to be going on, there appears to be hardly much movement in ETC except the price which is bubbling due to anticipation of imminent listing on Coinbase.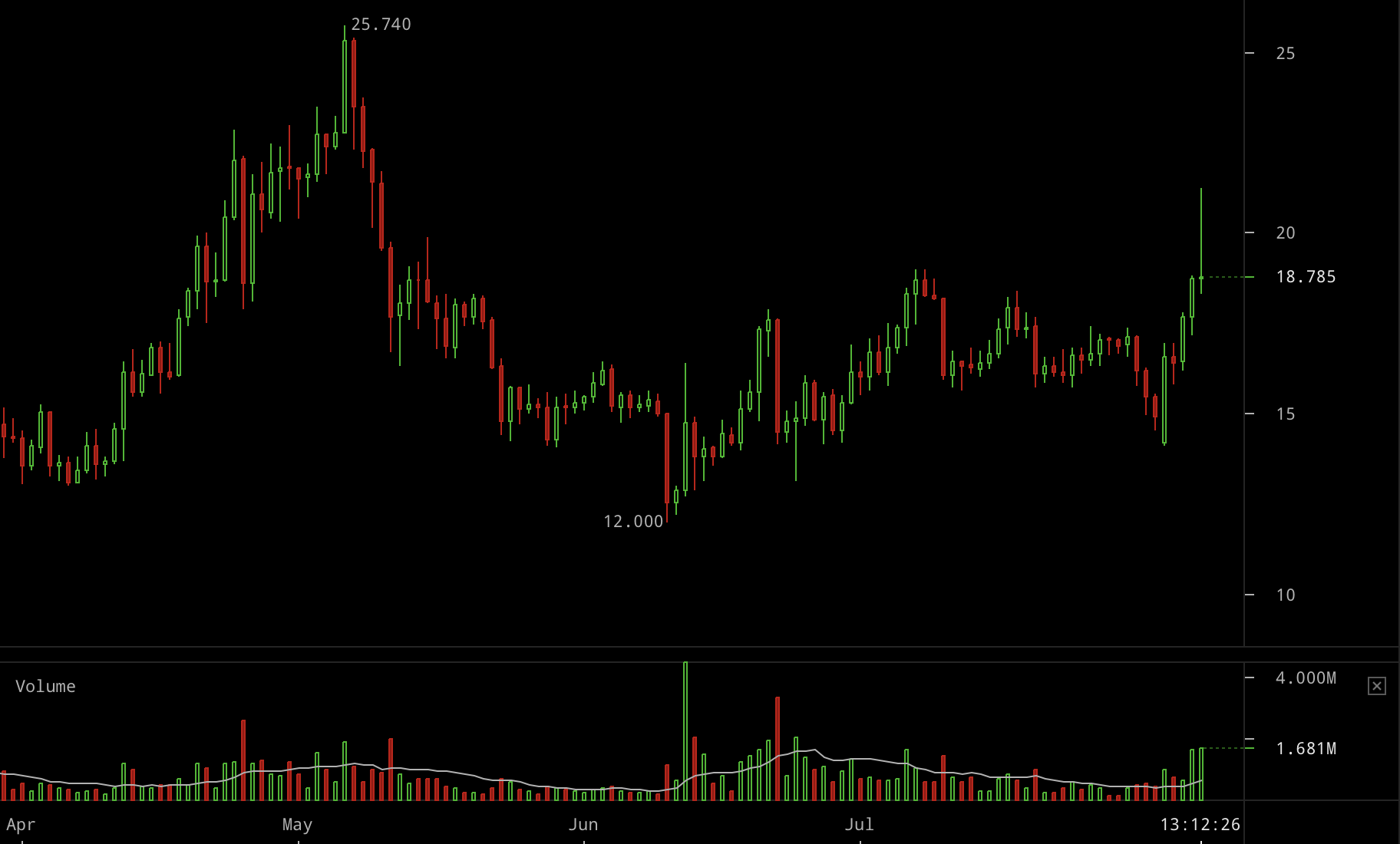 Melon came a bit to life today, rising nearly 3% after the brutal bear market sent its price to $17 from a high of nearly $260 in December.
They're a decentralized hedge fund, ETF, sort of thing, with their platform launching recently, but the recent price movement doesn't seem to be going as strong at the time of writing.
The big cryptos are up a bit today, including bitcoin, which eth has been metaphorically slapping for the past few days to get it back into its senses through an absolute refusal to follow it downwards.
Bitcoin, thus, rose a bit more than eth today by just 0.50%. Ripple, on the other hand, is down 4%. Iota is down 10%. Making it all a very mixed day. Something we have not seen in a long time.
Copyrights Trustnodes.com