Brutal Friday in ethereum has wiped out billion off its market cap, sending its price to a recent low of $310 from $370.
The meme price of $324 was crossed in an evening of endless selling when walls of 1,000 eth or more were taken down without stop until it neared the Spartans of $300.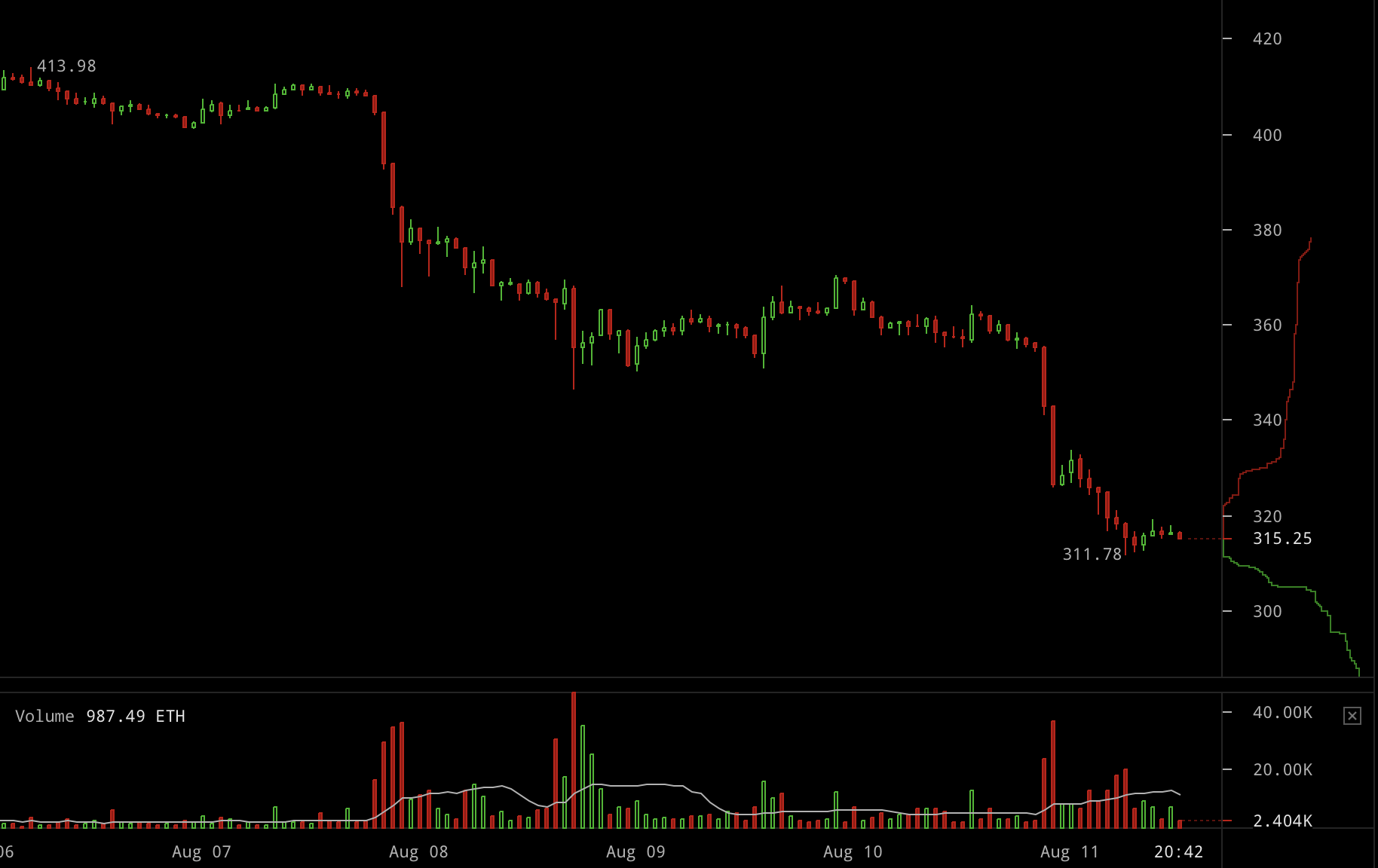 Just what happened remains unclear, but while red greets all cryptos, it does so more for eth than much of all else.
Ethereum lost some 10% to bitcoin during the bear sell-off, with eth's ratio now at 0.051 from nearly 0.056.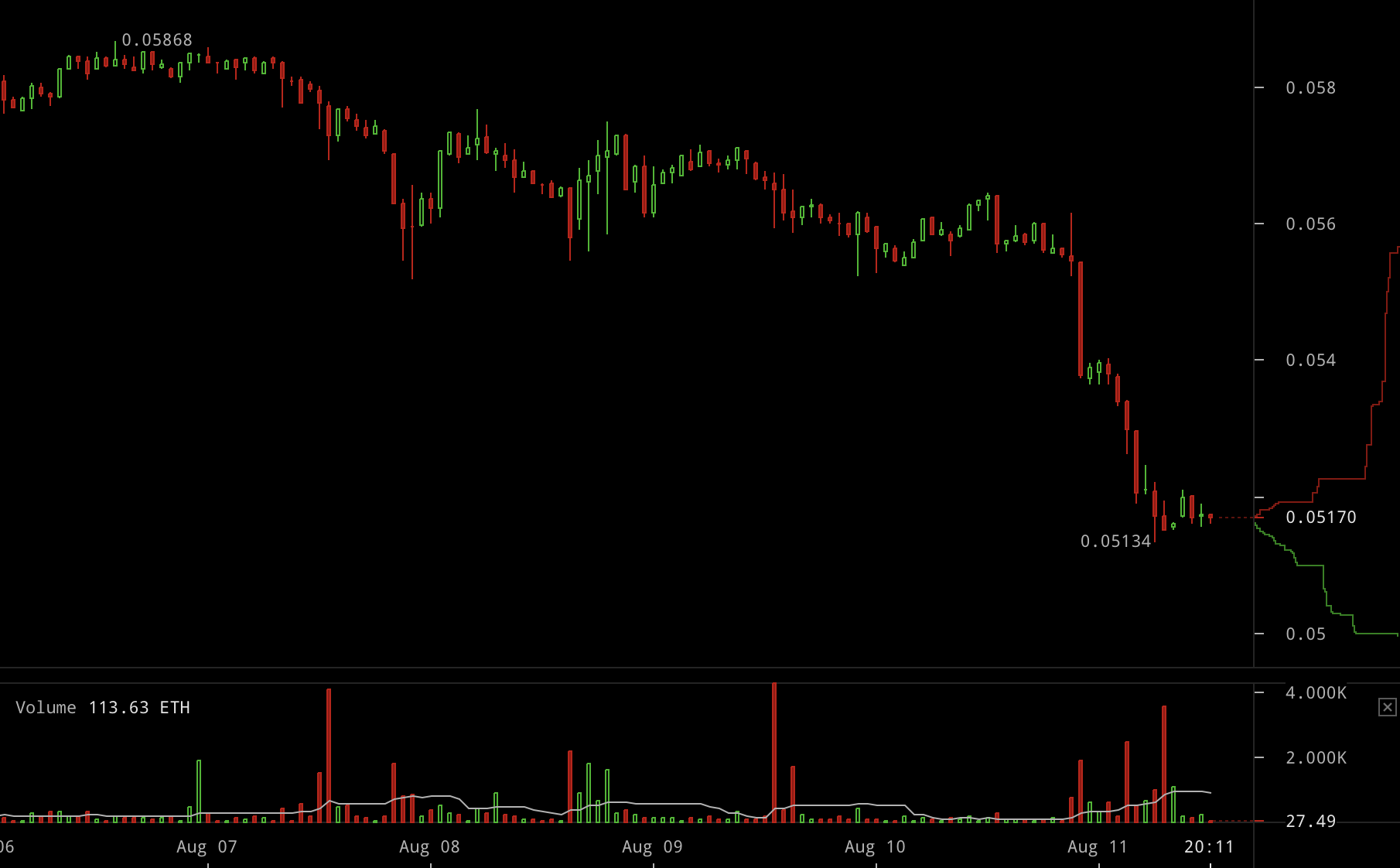 That might suggest perhaps something happened on Friday which affects eth more than other cryptos. In which case we should learn on Monday if there is any news to fuel this sell-off.
Yet it may also be the case that perhaps sentiment is just slightly worse in eth than in bitcoin, potentially due to ICOs which can add to selling pressure with plenty of them liquidating.
Moreover, there is disappointment in eth due to the delay of Casper which appeared imminent at the beginning of summer.
That has now been moved to maybe 2019, with sharding perhaps in 2020, which can be fine if they do actually deliver, but there would have been better ways of communicating that decision.
In contrast, eth devs are now suggesting they might invite miners to hear whether they would like a pay-cut when delaying the difficulty bomb.
It wouldn't take a genius to guess miners would not only like to keep the reward at 3 eth per block, but would also probably rather increase it to 5 or even 50.
The rest, however, appear to have a general consensus that it should be lowered to two eth to keep supply in line with what it was going to be if the difficulty increase was not delayed.
Understandably, when times are tough some bring criticisms out. They highlight, for example, Vitalik Buterin's statement at the beginning of the year when he said:
"I expect 2018, at least within the Ethereum space that I'm best able to speak about, will be the year of action… Everyone in the Ethereum space recognizes that the world is watching, and we are ready to deliver."
The only thing they might be delivering now for this year is a delay in the difficulty bomb. They are, however, engaged in cutting edge research and perhaps breakthroughs, and some of it appears to be moving along, but it is unclear whether they could be doing more.
Yet that perhaps has less to do with the price action than market cycles. Proof of Work mining adds different dynamics to cryptos that are incomparable to other assets as we have theorized previously.
That may explain the considerable volatility we see where price moves up 10x or more and then down 80% or more.
Fundamentals, thus, seemingly played no role when bitcoin went up to $20,000 even as fees skyrocketed with thousands complaining they had to wait days for a confirmation.
Likewise news now appears to have little effect, with the bear market instead set on finding a bottom somewhere.
Copyrights Trustnodes.com