The dollar has been up for much of this year to now near levels unseen since the Yuan devaluation in 2016 following Fed's first interest rate increase since the banking crisis to 0.5% from 0.25% in December 2015.
Throughout much of 2017 and 2018, the Fed has been increasing interest rates to now 2%, while the European Central Bank has continued money printing, making dollar savings accounts more attractive.
In combination with a growing economy at 4%, just above inflation at 3%, the increase in interest rates has fed an ever strengthening dollar which looks like it is about to cross the 100 point on the US Dollar Index (DXY).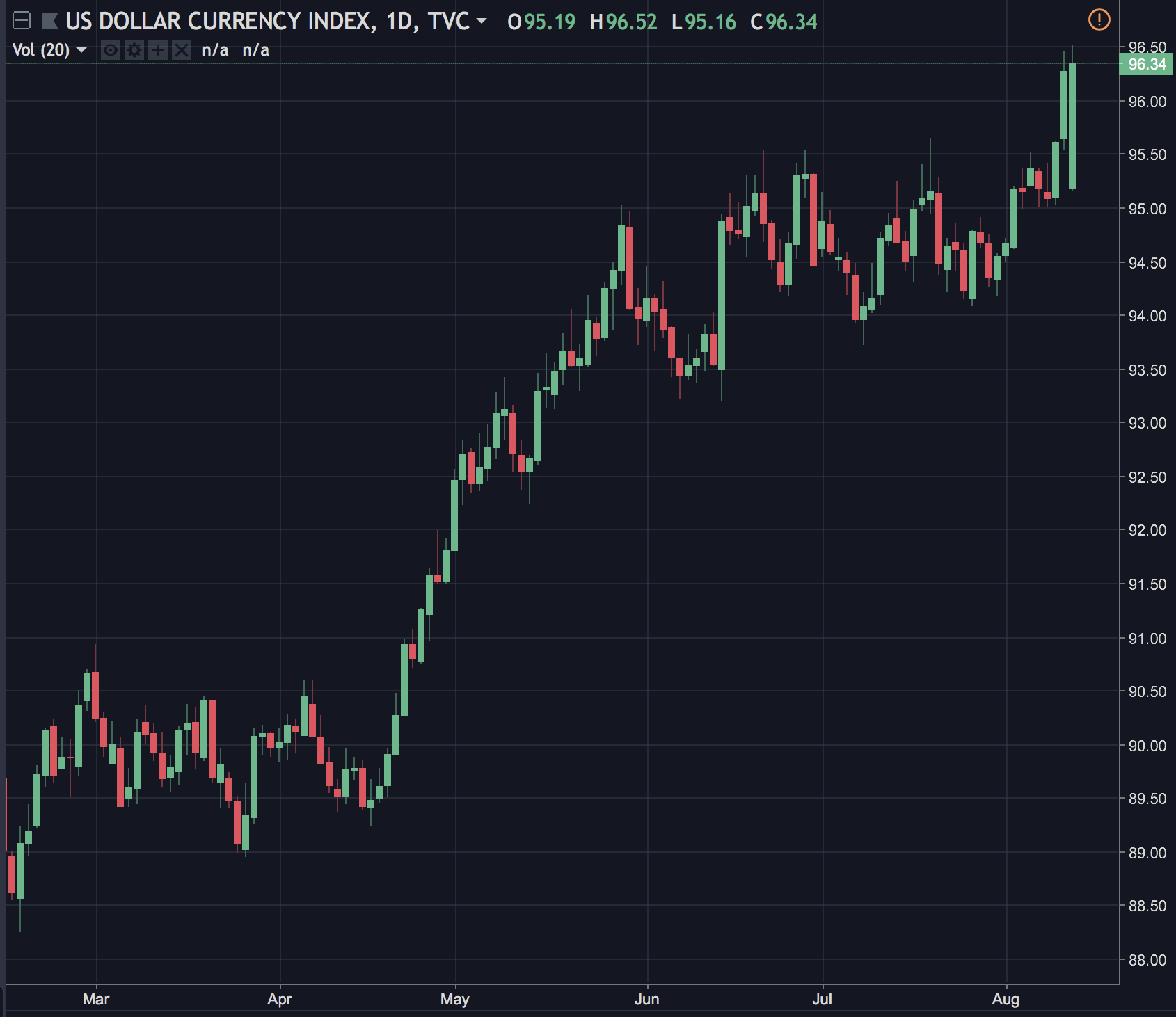 That has seemingly dented the ever rising price of stocks, which fell in January from 26,600 to now 25,300.
Likewise, crypto prices have been falling for much of the year. As have a number of national currencies, including Russian Ruble, Chinese Yuan, Turkish Lira, Indian Rupee, South African Rand, Brexit Pound and even the Euro.
That may partly be because the dollar is near its highs since the millennium begun, with it being lower for an entire decade between 2004 to 2015.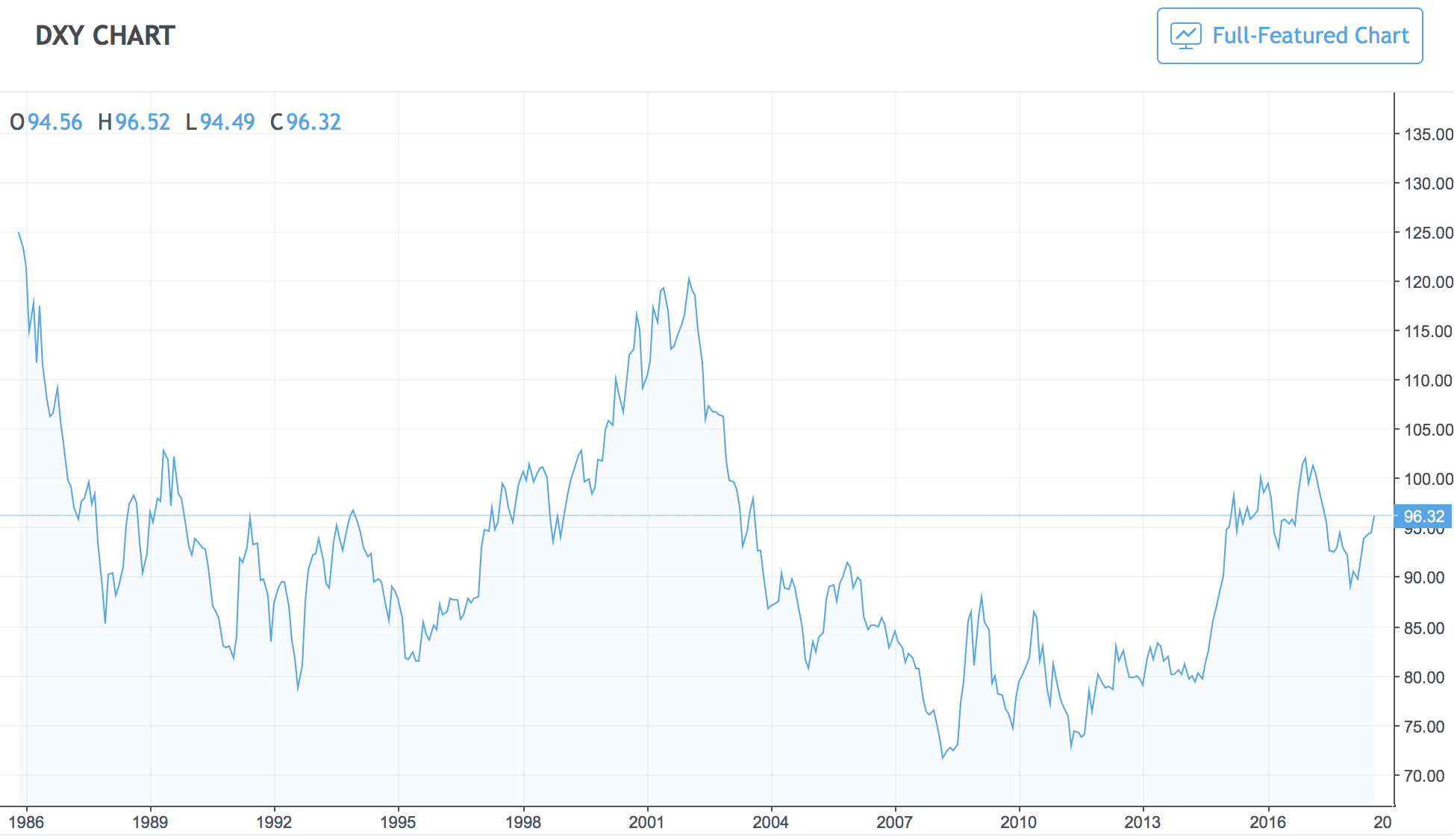 Even oil is down since July, while gold has effectively plunged since the beginning of the year, down from $1,360 to now $1,200.
That all might suggest there has been a flight to the dollar for 2018, something which can have many benefits, but might also affect parts of the economy.
Importing is now cheaper for Americans who might enjoy a holiday in much of the world at a lower cost than previously.
Exporting, however, is becoming more and more expensive, but more worrying is debt, which too is becoming more and more burdensome.
The US government is now borrowing nearly $1 trillion a year, with half a trillion of it going down for interest debt payments.
Part of this increased borrowing might be due to added expenses, but with a growing economy revenue should be up significantly.
Much of it, thus, might be because of the rise in interest rates. At 0.25 around two years ago, the US government had to pay just $50 billion on debt interest, now at 2% that has risen at close to $500 billion.
It is unclear whether Fed will keep raising interest rates in light of inflation at near 3%, but if it does then government debt might get out of control.
Which is why, prior to the banking crash, the US dollar usually weakened when government debt went up, but now it isn't being factors as much.
That may partly be due to the relative global situation. EU governments are deep in debt too, with the euro accounting for some 57% of the dollar index.
It thus appears for now markets are betting on the dollar, which might be affecting the price of other assets.
Copyrights Trustnodes.com