A hidden wall at Bitfinex appears to have caused much speculation in the markets with reports suggesting some $63 million worth of 10,000 bitcoins were bought through limit orders starting at around $6,439.
This seems to have led, in part, to a spike in Bitcoin shorts which now stand near all time highs, with thousands of bitcoins added to shorts within hours.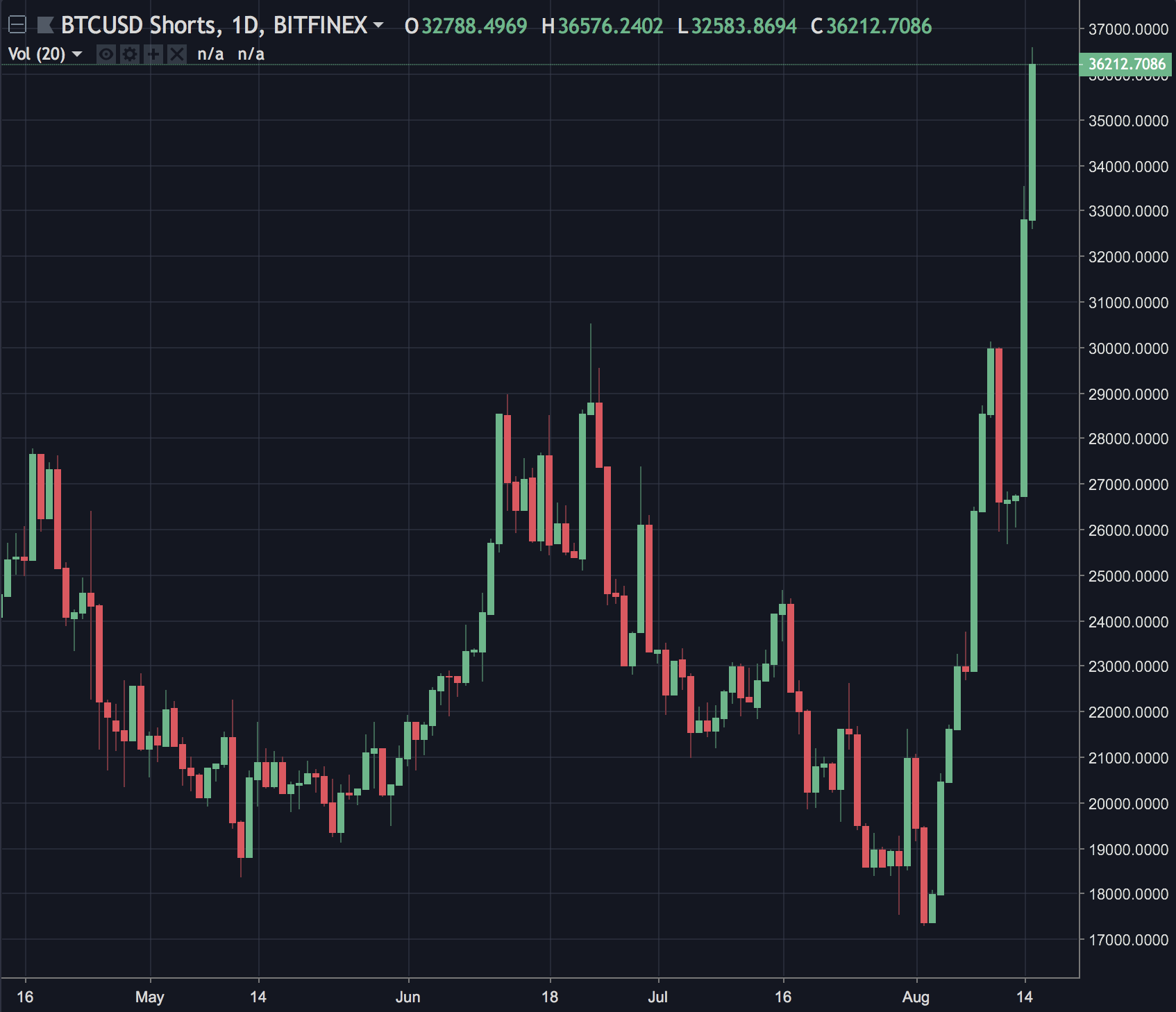 It is unclear whether this is related to Tether recently printing $50 million worth of USDT, or whether it has something to do with the expiry of CBOE bitcoin futures today.
It might otherwise simply be whales making bets after bitcoin briefly fell to $5,700 before swiftly recovering somewhat to now $6,300.
It is the fourth time bitcoin falls below that 6,000 level, only briefly, to then quickly recover. Suggesting $6,000 is very strong support, thus the whale might simply be betting long.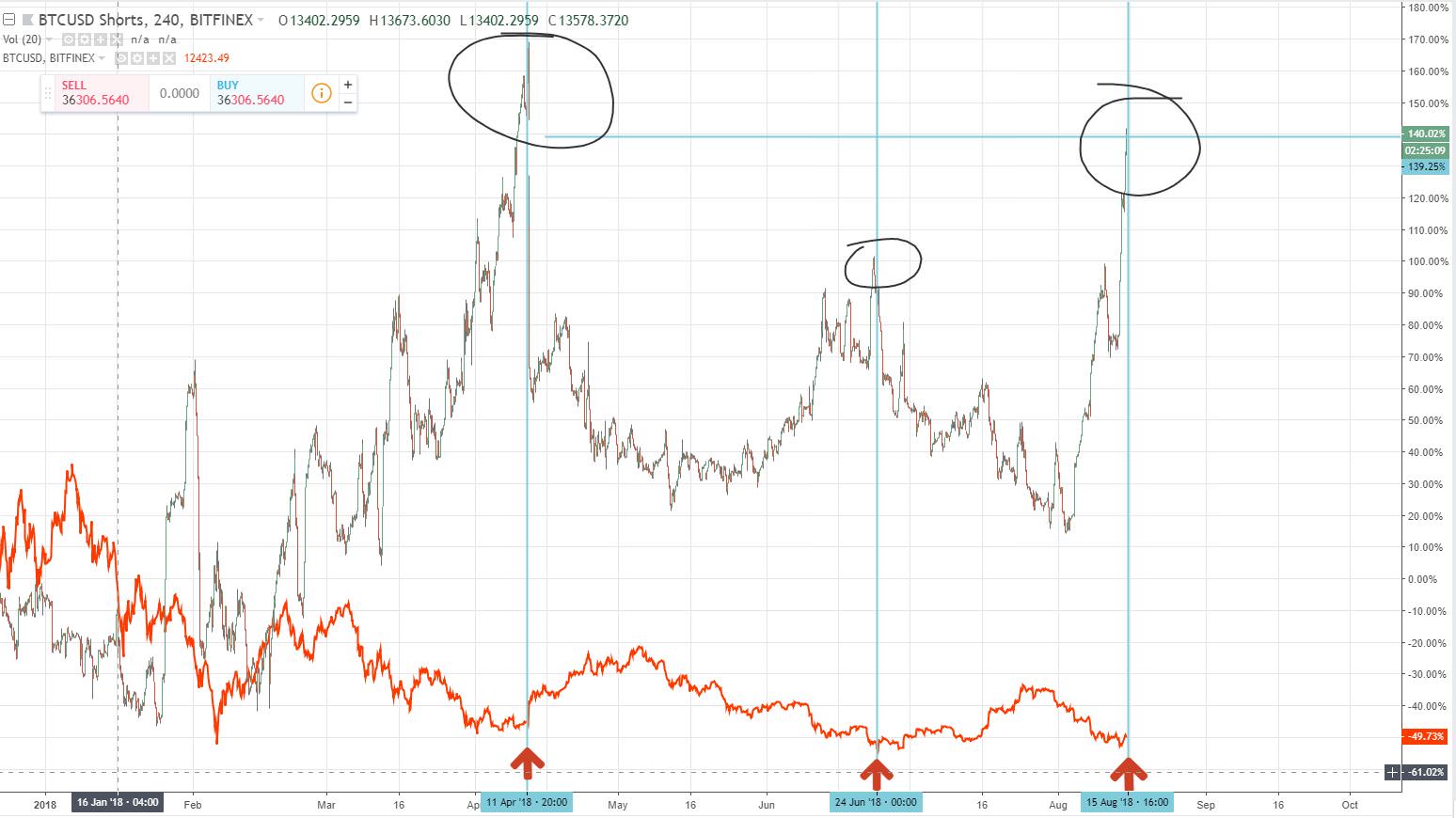 Ethereum is seeing a more peculiar development. Shorts are down there considerably, but longs are near all time high.
In fact, only in December, during the height of euphoria, have longs been higher in eth, suggesting many are betting this will go up, while few seem to think it will go further down.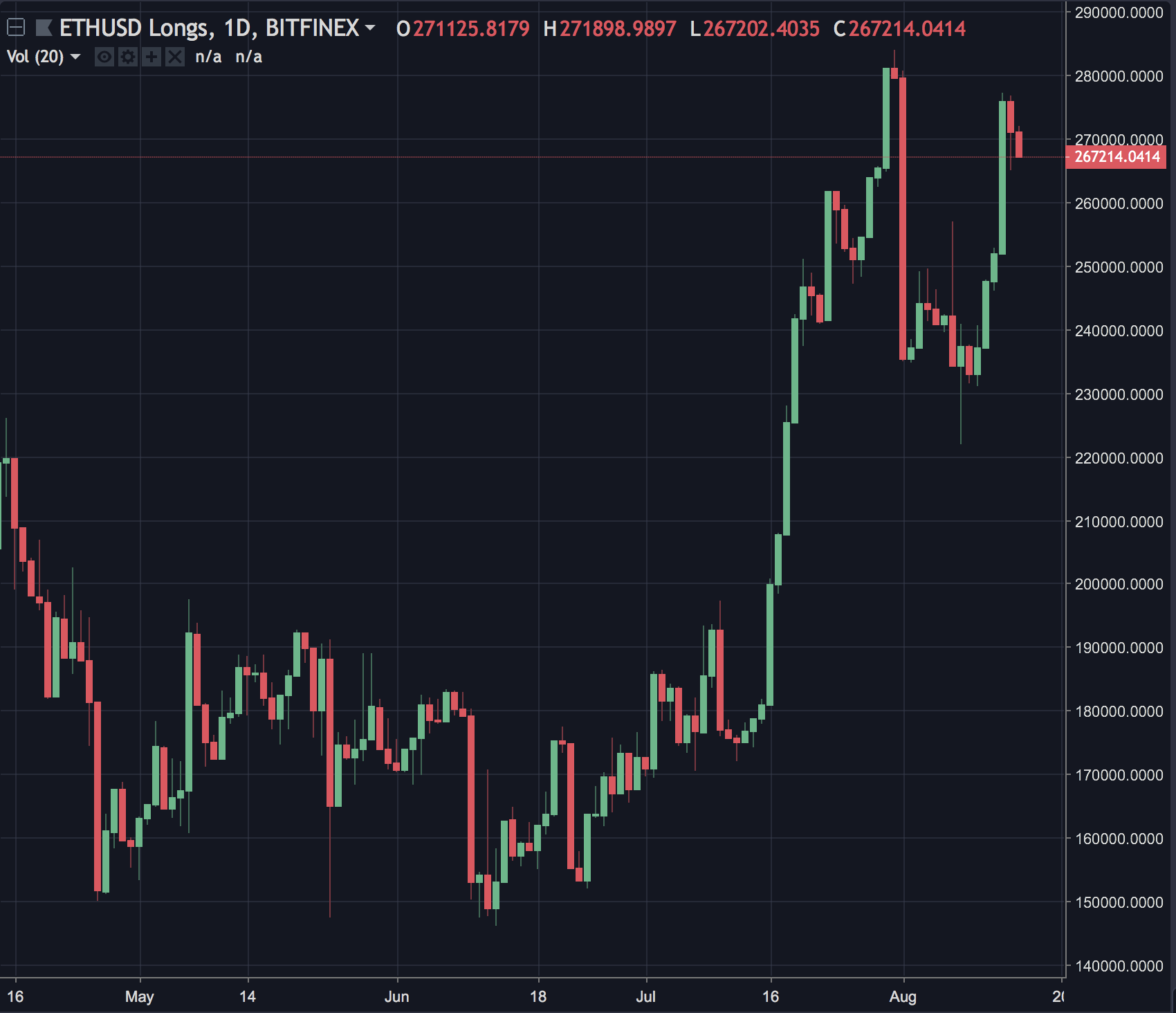 As can be seen, many of these longs were opened in recent days, but some were opened last month when eth's price was nearly $500.
A halving in price since then led to some longs being closed, with what looks like a cascade in that big red candle in August. Yet pretty much all the closed longs were replaced.
A long, as you might know, is borrowing money to buy eth in the hope its price rises, with the eth then sold, so potentially giving the trader a nice profit in price difference.
Price might, of course, fall instead, which may mean the trader has to sell at a loss, with his or her sell further putting pressure on price, so leading to other traders being margin called in a cascade.
Shorts, instead, borrow eth to sell them in the hope they can buy them later at a lower price, so pocketing the difference.
Such shorts are near all-time lows for eth, close to the level they were in April before the mini-bull run to $800. While in bitcoin they are near all time high, with longs there being at the May level.
Copyrights Trustnodes.com