CME's fiat settled bitcoin futures have overtaken Coinbase Pro spot bitcoin trading volumes for the first time recently.
CME saw 2,480 contracts opened on August 20th, with each contract worth 5 btc, making it a total of ₿12,000, translating to some $80 million worth of bitcoin futures exchanging hands within that 24 hour period.
Coinbase Pro, on the other hand, has only $55 million worth of bitcoin transactions against the USD pair, with an additional $8 million against the euro and pound in combination. Making it a total of $63 million in bitcoin trading volumes during the past 24 hours.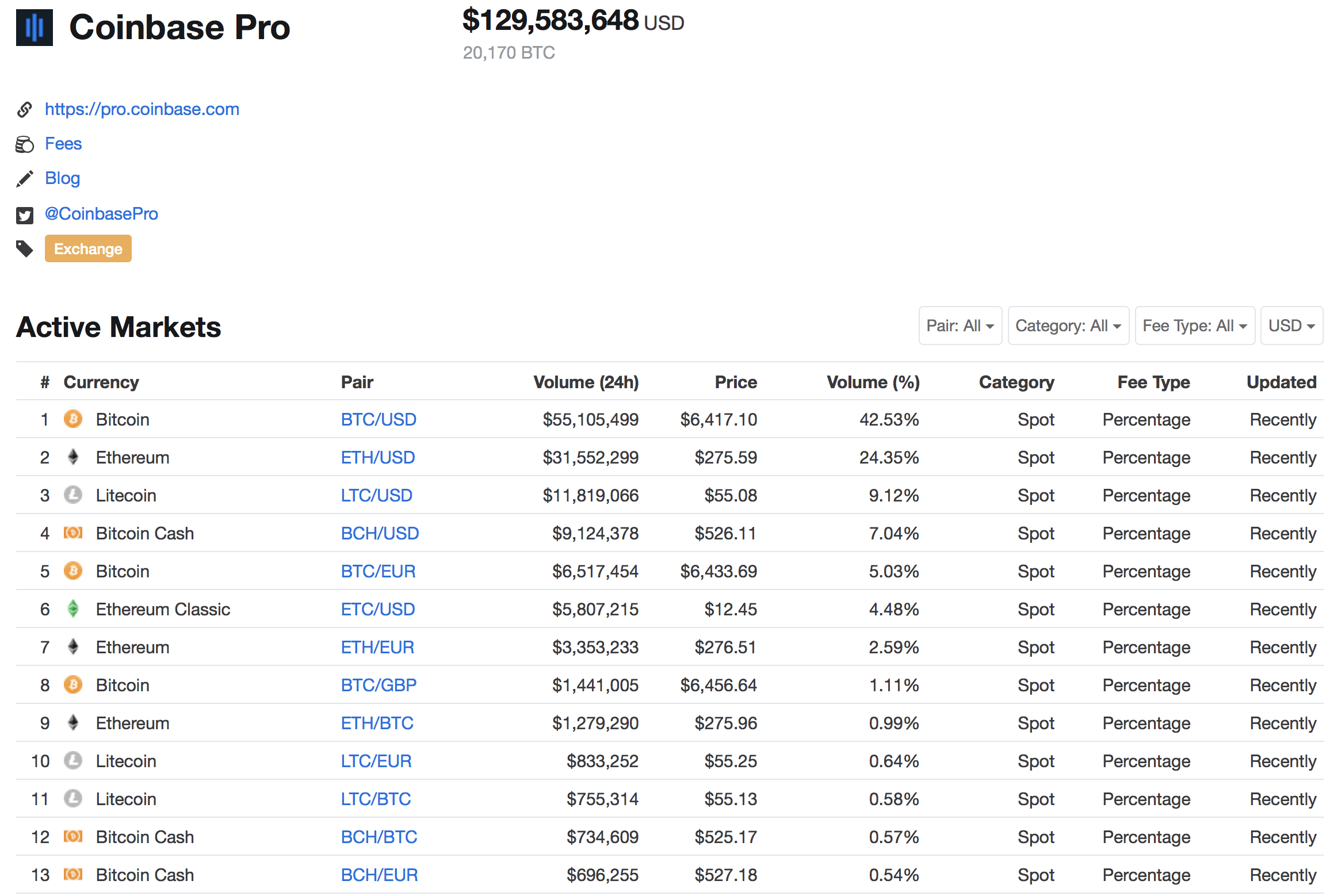 The gap between the two has closed recently to just $20 million as trading volumes fall across the board, but CME was handling twice Coinbase's volumes a few days ago according to the Financial Times.
CME saw its trading volumes stand at around 8,000 contracts last week, translating to ₿40,000 or some $250 million a day, with it falling recently as bitcoin's volatility reduces following its sideways movement for much of this month.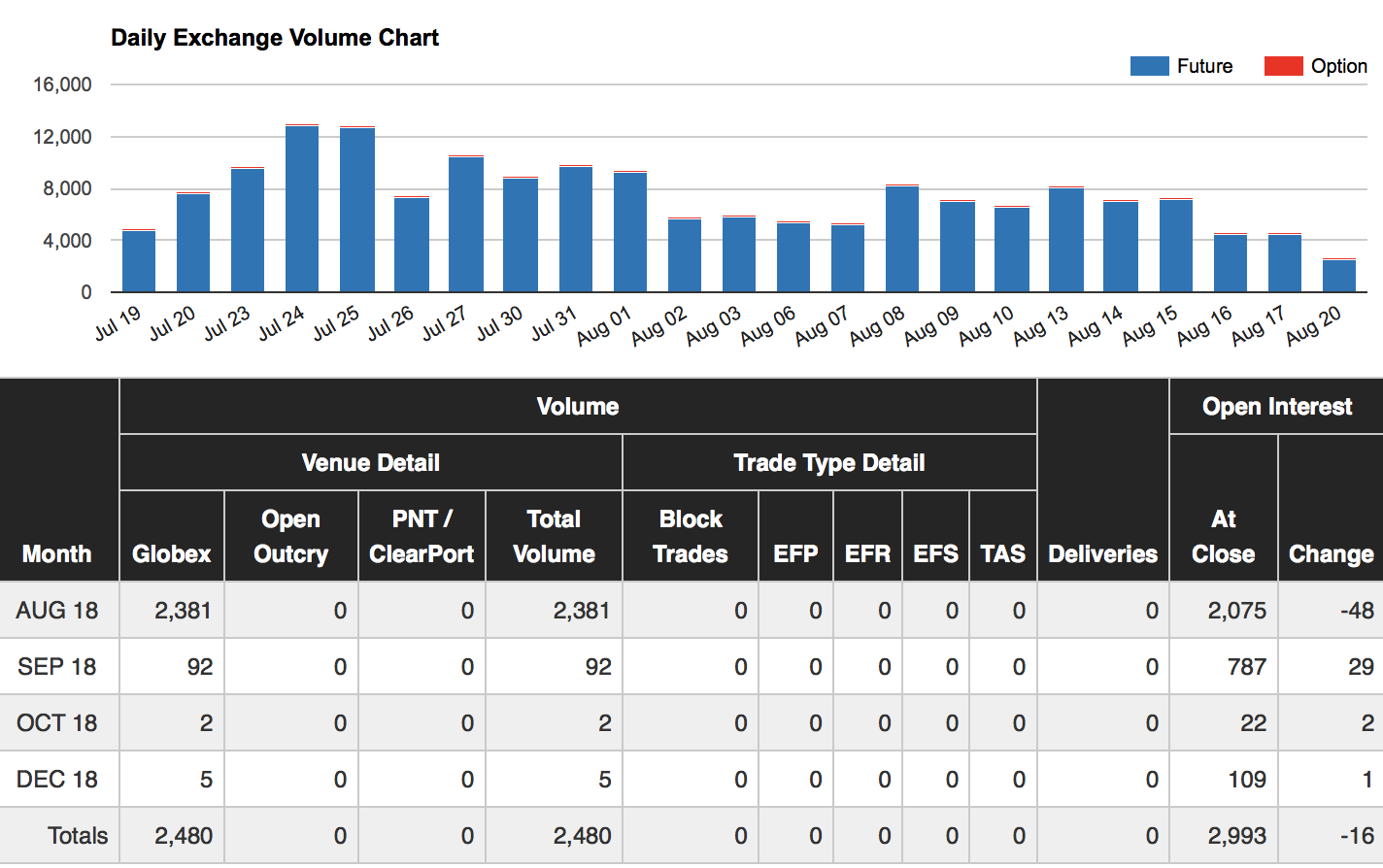 CBOE trading volumes, on the other hand, stand at a far lower 2,500 contracts, with one contract there being one bitcoin, making it $16 million worth during the past 24 hours.
In combination, regulated bitcoin futures are currently handling some $100 million worth during the current low volatility period, and not far off from half a billion a day for the past week.
That suggests Wall Street has some considerable interest in betting on bitcoin, but beyond any competitive considerations between CME and CBOE, these stats have some considerable implications for the Securities and Exchanges Commission (SEC).
Their primary reason for rejecting the bitcoin ETF was due to what they considered to be low volumes on regulated exchanges like CME and CBOE.
They said sufficient volumes had to be handled on these exchanges before approval so that if someone wants to manipulate the price, they have to manipulate it on these exchanges too where surveillance agreements can increase the chances of the manipulator being found out and punished.
Whether these higher than spot trading volumes on Coinbase, which itself is regulated, is sufficient volume, remains to be seen. Yet it looks like the market is giving SEC what it wants with just one commissioner needed to tilt the vote on the bitcoin ETF decision.
That's on current make-up. One new commissioner, Elad Roisman, would probably lean towards approval, but Democrats have been holding him up since June.
It would still be a close call however, with most expecting the bitcoin ETF applications to be delayed or rejected, but pressure is rising on SEC as Congress now tries to take charge.
Copyrights Trustnodes.com