Ethereum's ratio against bitcoin has not been lower for all of 2018 and, except for a brief bleep in December, it has not been lower since April 2017.
Ethereum's current price of 0.041 btc has fallen some 4x since its all-time high of 0.17 during May 2017, and it has fallen 3x from its January high of circa ₿0.12. Even since May of this year, it has halved from ₿0.08 to ₿0.04.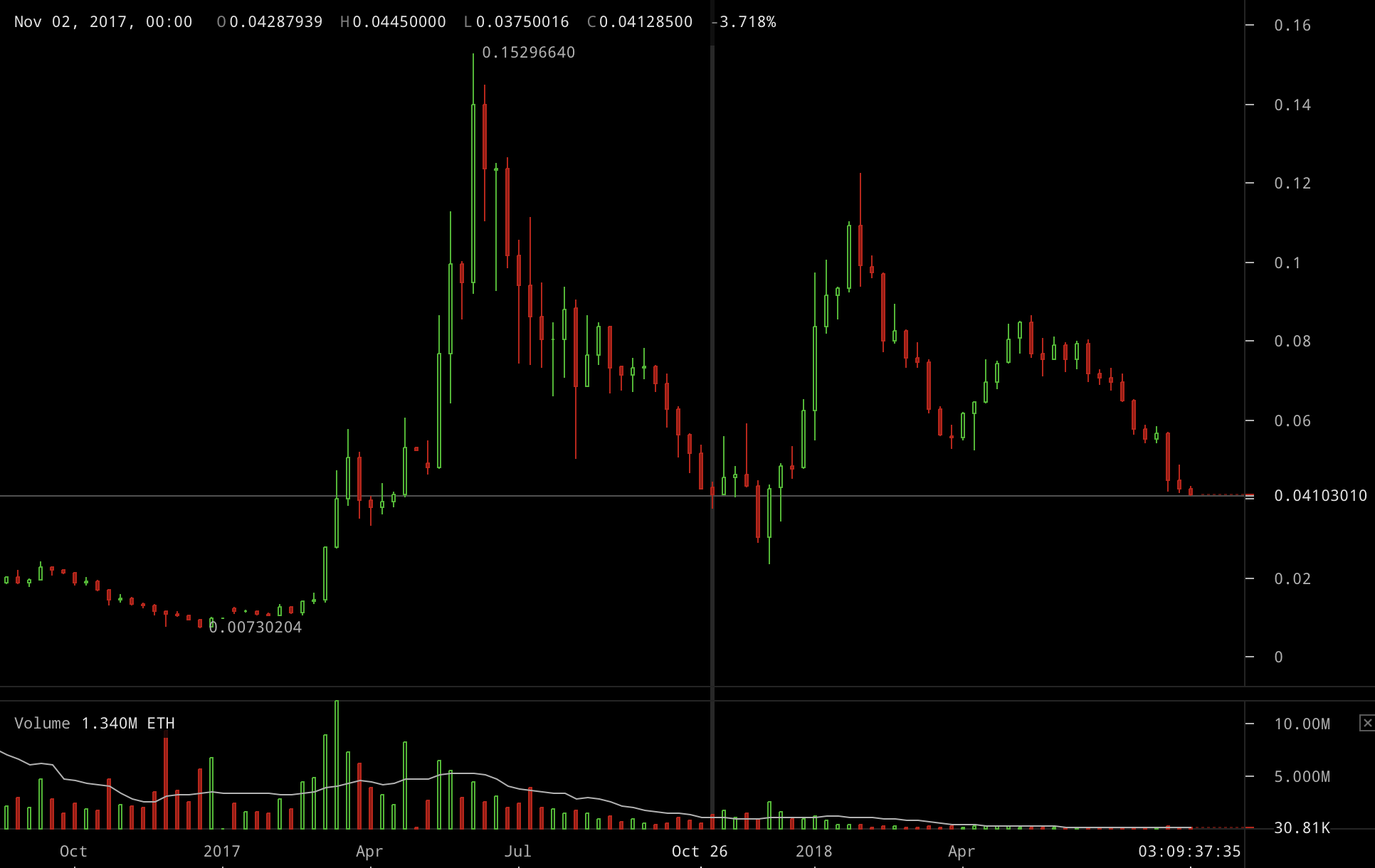 This significant drop in ethereum's price compared to bitcoin is somewhat puzzling with the potential reasons being numerous.
First, after an incredible jump from $20 to $420 in May 2017 when ethereum nearly overtook bitcoin in market cap, the oldest cryptocurrency began gaining market share as the explosion in blockchain interest led to everyone explaining what is bitcoin.
That increased awareness considerably, but eth found little comparable mentioning in mainstream media, with bitcoin in effect taking much of the credit to the point it became almost a category name for all cryptos.
Much of the "retail" investment in the latter half of 2017, therefore, went towards btc, with eth lagging considerably to the point it fell down to just ₿0.02.
Eth eventually followed and even tried to take the lead in January, but cryptos had risen too high, too fast, so a bear market followed.
In addition, ethereum faced its own scalability problems in December after a capacity limit was reached, so making it little different than btc in the short term.
That was to change somewhat with what during this spring seemed like an imminent implementation of Proof of Stake (PoS) Casper, but that was delayed until next year.
The delay took the market by surprise, so what pricing in there might have been had to be priced in again. Bitcoin, on the other hand, had all the ETF speculation going on and all the developments in the infrastructure of institutional investors.
While for eth, all the potential talk about PoS had to wait, with dapps continuing to run but at a limited capacity, so they're seeing only about 10,000 daily active users.
Sharding is being worked on. That will change things considerably, but when it might do so is unclear except for estimates of maybe late next year or perhaps 2020.
So the market has to try and price future events with a potential issuance reduction this Autumn being one, as well as then the launch of Casper, followed by sharding which should unleash the considerable potential of  smart contracts.
Copyrights Trustnodes.com