Some $234 million worth of bitcoin is currently betting price will go down, but for the past two weeks, price has been going up, leading to about 7,000 bitcoin shorts, worth around $50 million, being closed or called.
About 2,000 btc has closed just today, worth around $14 million, as bitcoin's price rises to above $7,000 from a recent low of under $6,000.
However bitcoin shorts (pictured above), remain near their all-time high while bitcoin longs start rising from near their all time low.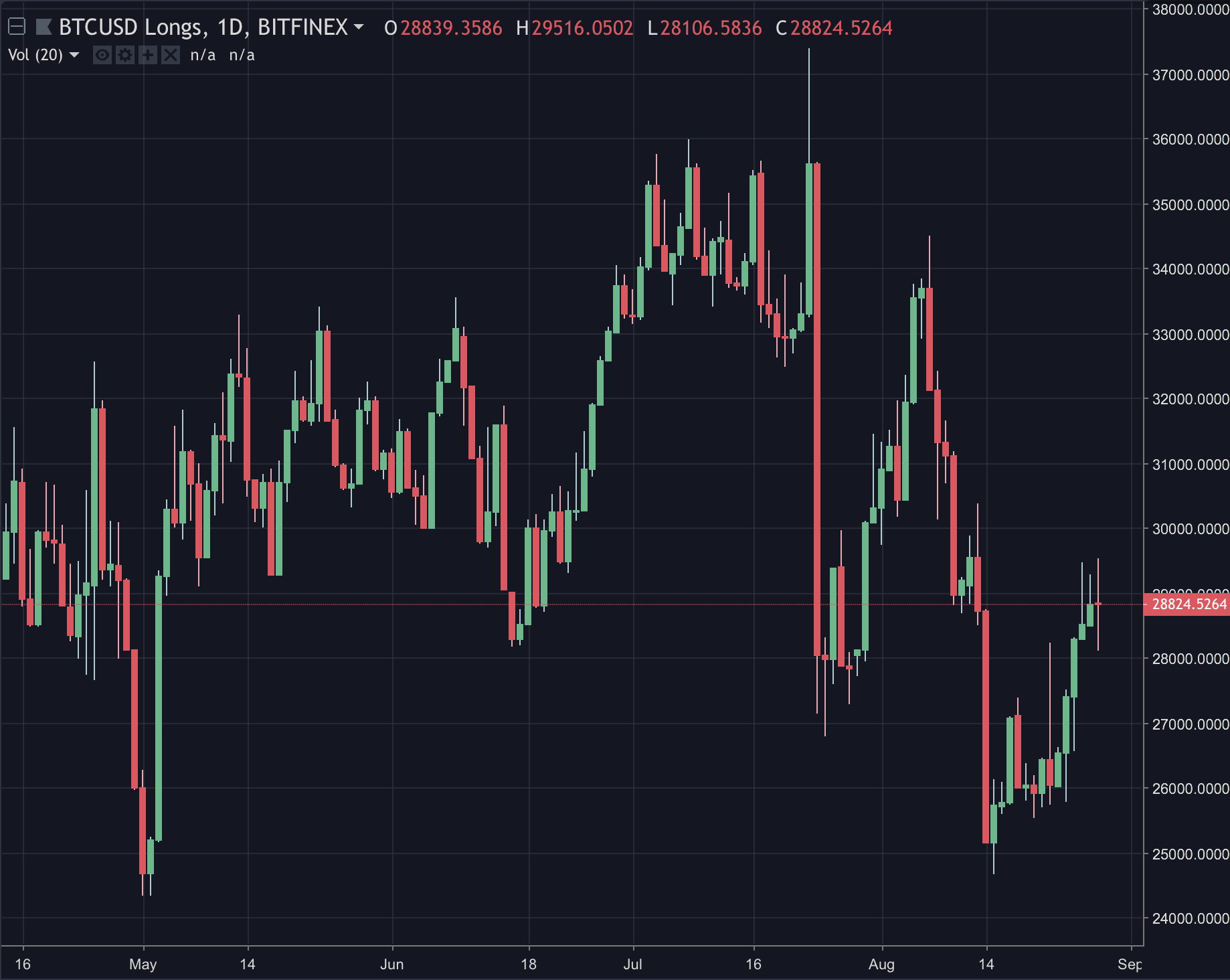 Some 4,000 worth of btc has been added to longs since mid-August, with shorts remaining above longs by about ₿5,000.
That huge red candle there in mid-July is what is called a margin calls cascade. In this case it happened to longs which were then far higher than now while price at the time fell from $8,500 to $5,900 on Gdax.
Some might be betting the same might happen, but in the reverse, with a potential shorts cascade on the table if price does continue moving up.
For eth, shorts have jumped since mid-August, doubling from an all time low of ◊80,000 to about ◊160,000 before dropping today to ◊135,000.
That is $23 million worth of eth was added to its shorts until recently, with about $10 million of it closing in the past two days.
Shorts for eth have been at around all time high for much of summer as can be seen above, while longs were near all time low until August when they jumped to all-time high.
It looks like a cascade of long calls has happened twice for this month as small rises were followed by big drops, with ◊40,000 longs added during the past week.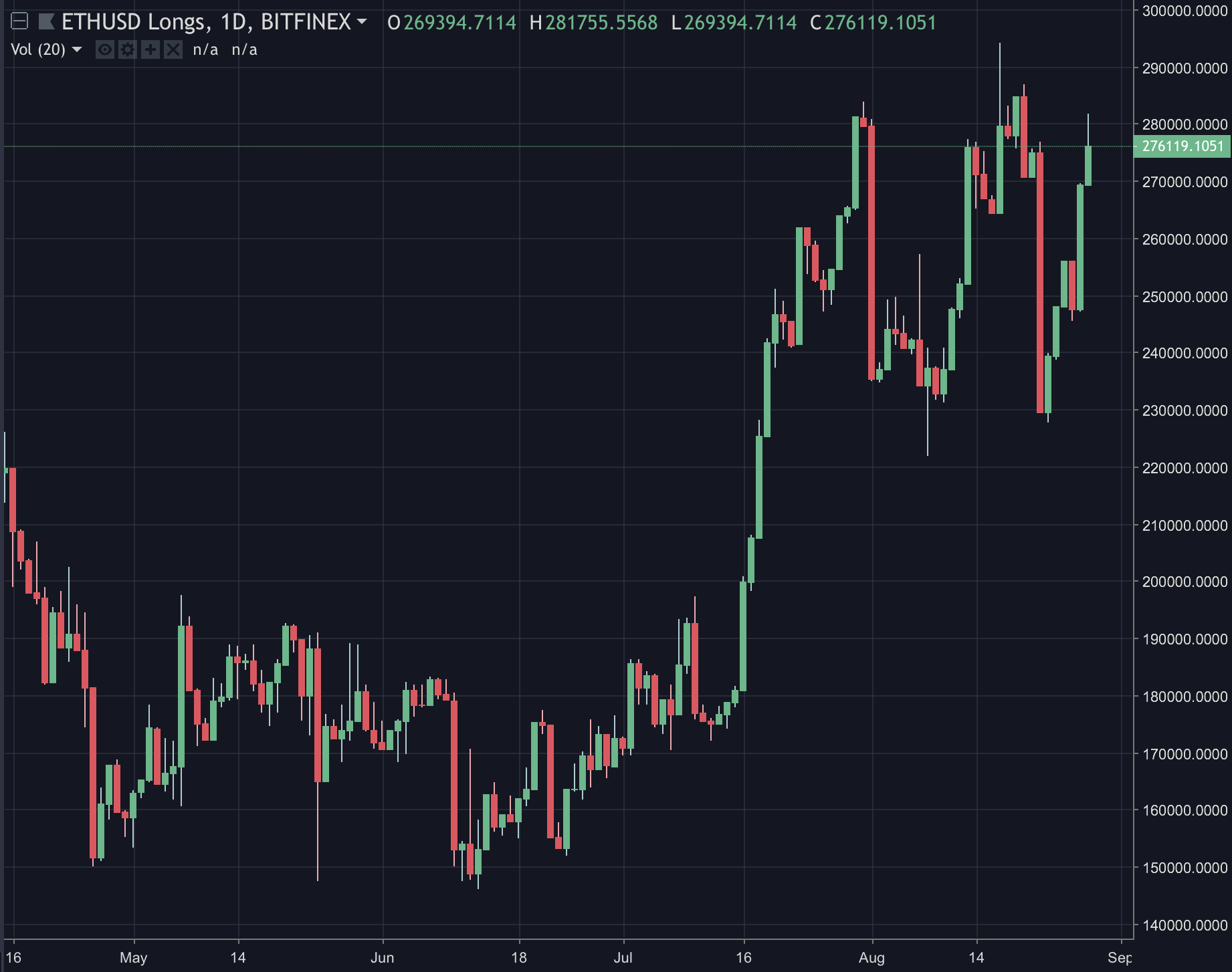 Another indicator might be tether. Their market cap somehow rose this August 21st by more than $100 million even though it doesn't look like they've printed any new USDT.
They're now nearing $3 billion in market cap, or about 1.3% of the combined $230 billion crypto market cap, with tether rising to take 8th position recently.
Finally, it looks like the amount of big eth movements has slowed down recently, with ethereans seemingly withdrawing slightly more from exchanges than depositing in the past few days.
Suggesting that perhaps bears are taking a break for now, but it's not clear currently whether bulls are too scared to come out after all that beating for the now past nine months.
Copyrights Trustnodes.com