Bitcoin, ethereum, most cryptos are up today as btc takes the lead with an uptrend of sorts seemingly formed in the past two weeks as bitcoin rises from $5,900 to now above $7,000.
Its trading volumes are up too at just about $4.5 billion, with South Korea coming to life as Bithumb retakes second position.
Bitcoin's jump of 5%, however, pales in comparison to some other cryptos which have jumped 10% or even more than 20% as green turns this Tuesday.
Interestingly, eth is seeing the lowest amount of gain as despair there reaches new levels, but it has been up a bit from $250 to now $287 during the past two weeks.
Its trading volumes are some of the lowest for the year at just $1.4 billion, with a proper dollar pair for eth not found until 23rd position.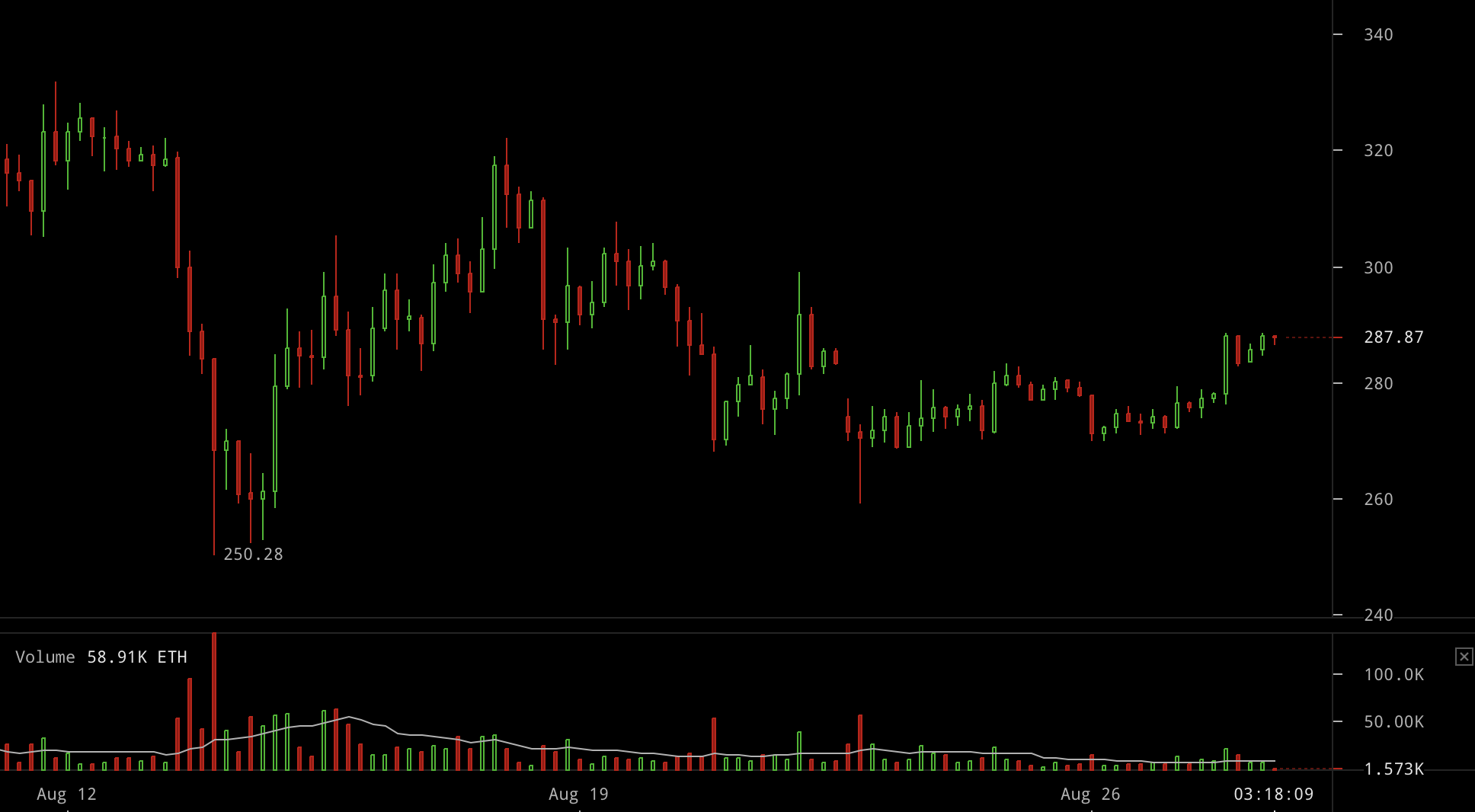 That has led to eth's ratio against bitcoin falling to its lowest for the year, now at just 0.04btc, down from an all-time high of ₿0.17.
Bitcoin's rise however is dragging eth up, with the oldest digital currency jumping yesterday from $6,700 to $6,900 before continuing to move up today now at $7,040 at the time of writing.
It is unclear whether this was due to any as of yet unannounced Monday decision, or whether it is simply the case that bears are taking a break after their eight months partying of endless selling.
It may also be a case of sell in May and go away becoming come September buy the crypto, or perhaps it is just a bounce correction with a tiny little bit of hope potentially rising somewhere.
Whether bears will smack down that hope and crash it fully as they have been doing for months, remains to be seen, but what seems clear at least for this Tuesday is that for once we can enjoy a little bit of green.
Copyrights Trustnodes.com