Bitcoin's hashrate (pictured) has suddenly seen an additional 10 quintillion hashes per second, a 20% increase to now 62 quintillion hashes.
That new word comes after a trillion, which has been passed long ago. A quadrillion too. Now we have 62 quintillion with 10 of it added in just a day. Or 62 exahashes a second.
That's while price has been falling. The hashrate, however, seemingly knows only up with the amount of unknown hashrate now at 10%.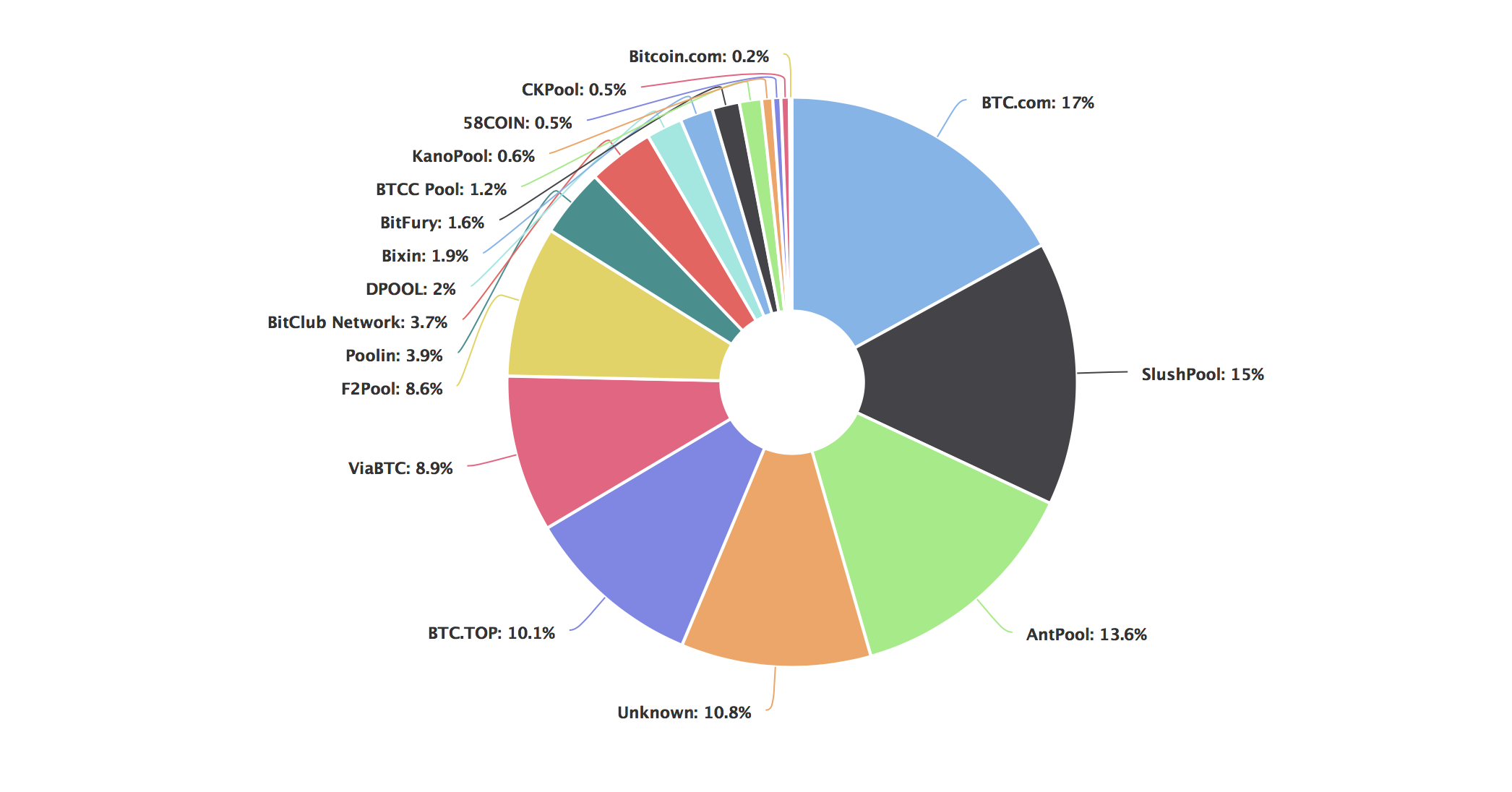 That suggests some of this new hashrate has been added to known pools, with the spike probably explained by a number of new far more efficient asics.
Canaan, for example, recently announced a 30 terahashes per second asics that is far more energy efficient, processing double the amount of Bitmain's latest asics which goes up to only 14 TH/s.
Innosilicon too recently unveiled a 24 TH/s asics with it available for anyone to buy from their website. In addition, Canaan announced they can now produce a bitcoin mining TV that can handle 2.8 terahashes a second.
It looks likely that at least some of these asics have now come to market, suggesting that much of old gear might become useless, so changing the mining landscape.
Bitfury, for example, used to have 10% or more of the hashrate, but it looks like they haven't been able to keep up, falling to just 1.6%. Same for the BTCC mining pool.
At the same time, there haven't been many new entrants, but the sustainability of this ever growing hashrate is unclear with bitcoin now consuming 1% of the entire world's energy.
The new asics do however appear to be more energy efficient per terahash, but then there are now far more terahashes than even a day or two ago.
Suggesting that mining bitcoin remains very profitable, at least with the new asics, but a halving in block rewards to just ₿6.25 is not far away.
That is expected to occur during summer 2020, with it arriving a bit earlier for Bitcoin Cash. At which point miner's revenue will fall by 50%, but there are hints that at least some state actors might start mining.
Iran in particular might mine bitcoin to circumvent sanctions and to allow them to carry at least some small scale international trade. In which case the halving wouldn't matter since they would be producing the energy themselves.
Likewise, there are reports from Venezuela of the army/police there seizing mining gear and then using it to mine for themselves.
All of it suggesting that there might be no slowdown to this ever growing hashrate, be it bear market or bull run.
Copyrights Trustnodes.com