Ethereum has stubbornly refused to jump over that 300 line even as bitcoin races to $7,300. Bitcoin now seemingly feels unable to go much further as bitcoiners turn their eyes to baby eth.
"Each time eth reached 300$ the market froze, waiting on the next move. So far eth has dropped below 300 again and dragged btc with it," says one bitcoin trader.
Whether that is true or not we do not know, but while the chart of ethereum and bitcoin used to look pretty much identical, they currently could not look any more different on daily candles.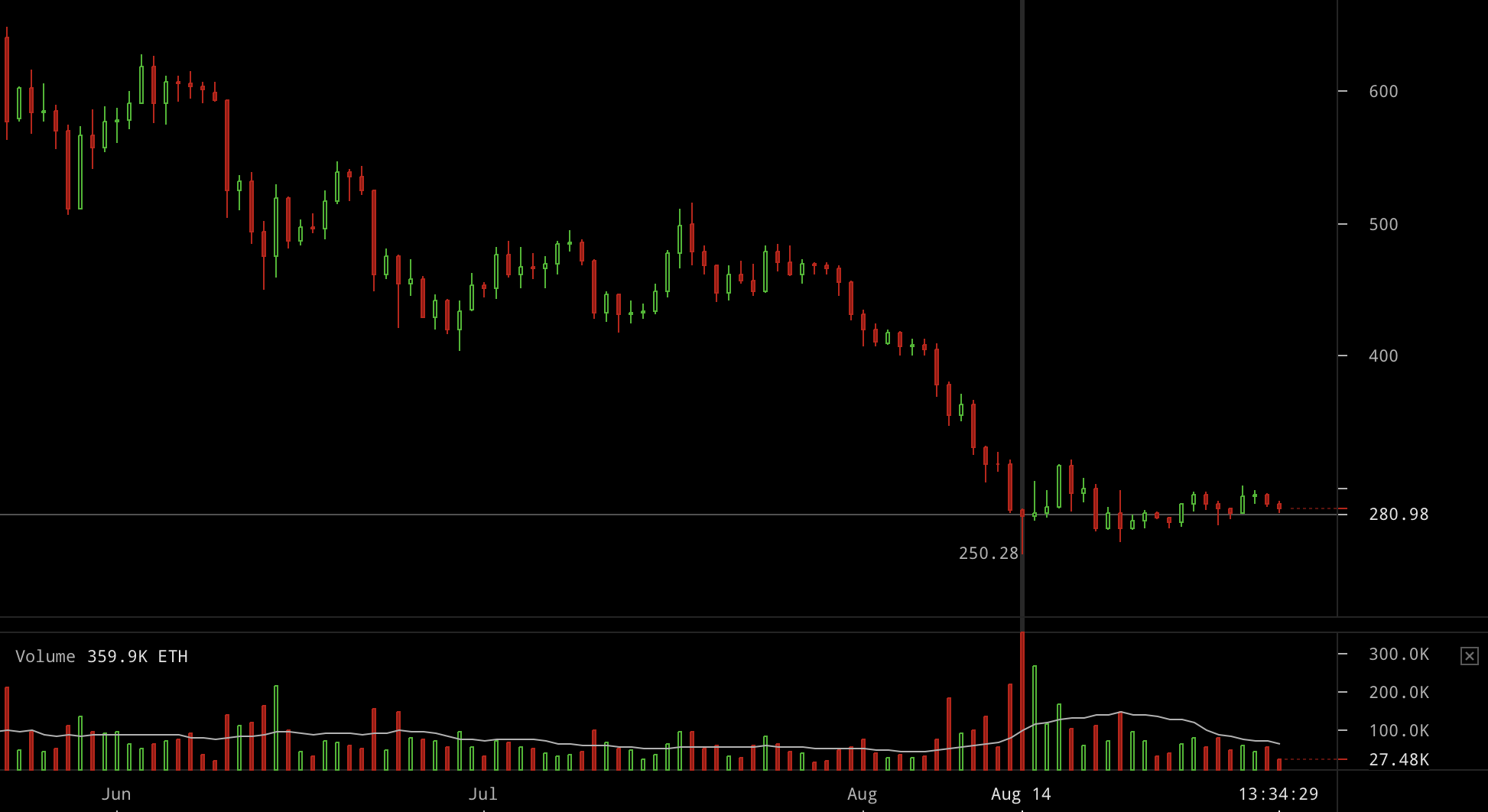 That's baby eth. It has been falling pretty much straight down with no bounce for all of this summer, until, quite interestingly, it decided to move in a straight line since mid-August.
From around August 14th onwards, it has gone up and down slightly, including a brief fall to $250, but overall it hasn't moved much from around $270-$290.
That's presumably because $300 has now become a resistance line and although it has briefly overtaken it, hasn't done so for more than a few metaphoric minutes.
At the same time, trading volumes for eth are abysmal by historic levels, $1.4 billion currently but it has at time been at just above $1 billion.
For bitcoin, the story is very different for the same time period and at the same time frame of daily candles. Here is grandpa, now almost unrecognizable: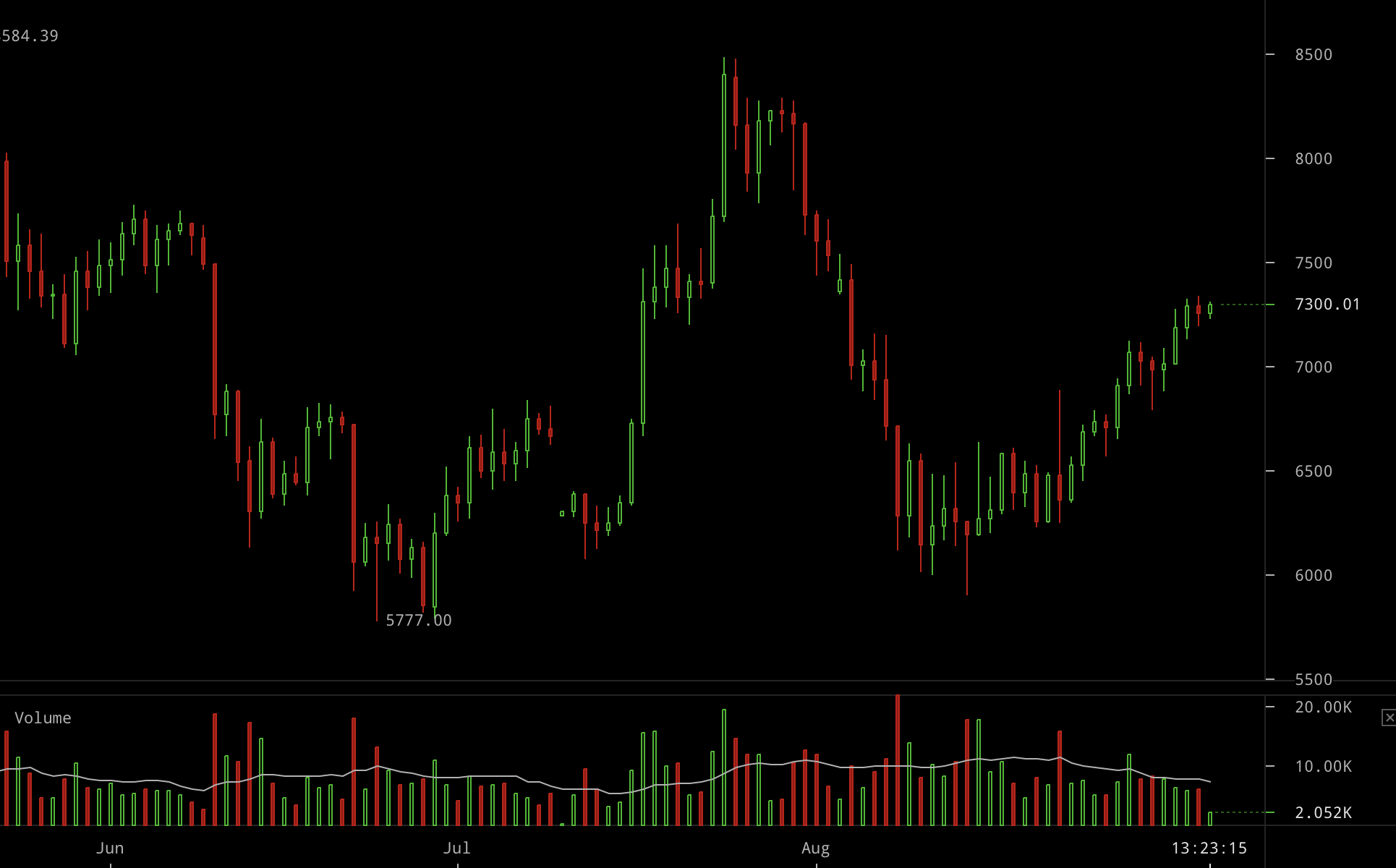 Yoyoing up and down while effectively seemingly moving sideways from $6,000 to $8000. That's a 30% jump in one month, a 30% fall in about two weeks, and a 20% rise in the other half of August.
Which is a bit peculiar and perhaps even unnatural so it may well be due to Wall Street futures that have two settlement dates, one on the 18th of each month and the other at the end of the month.
That maybe can be seen more clearly if we zoom out to 3 days (3d) candles whereby it looks like bitcoin has effectively been sidewaying for much of summer.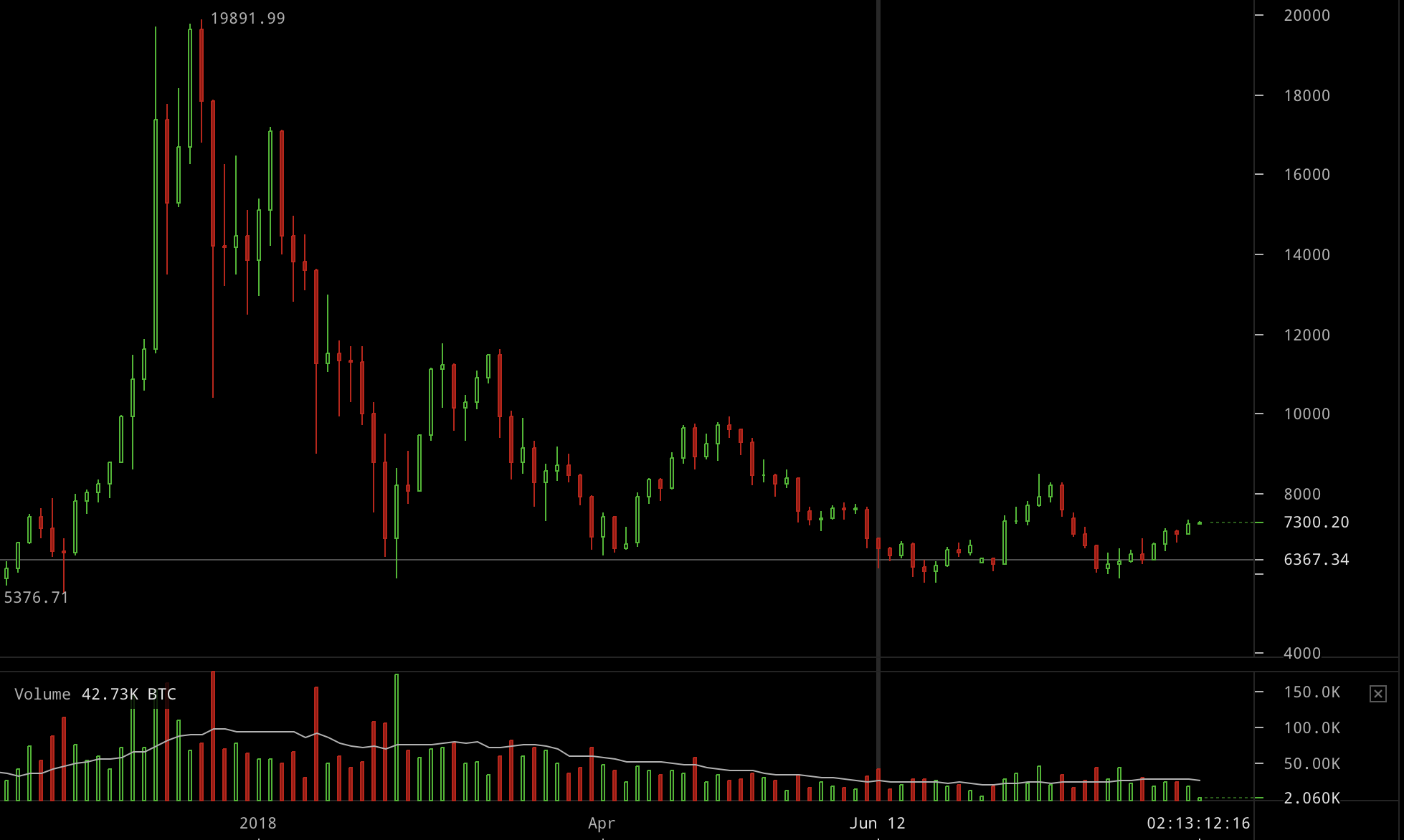 Ethereum's price looks somewhat similar, but without the July bitcoin bounce which was primarily due to bitcoin ETF speculations.
Ethereum instead sidewayed during that period and then fell once one bitcoin ETF was rejected, with eth then sidewaying again very much in a straight line while bitcoin somewhat recovered.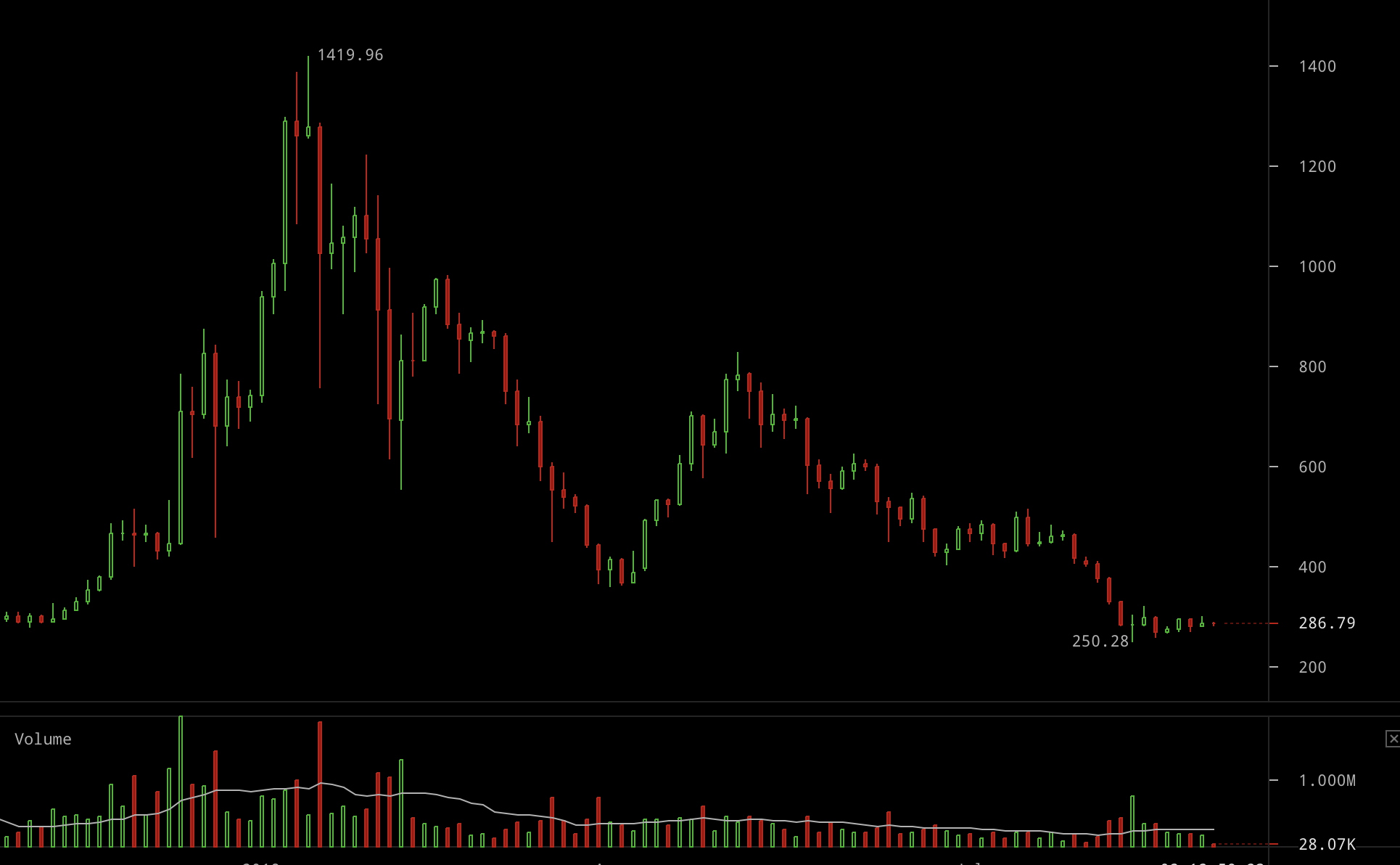 Since May the 4th ethereum's price has been going down in pretty much a straight line, while bitcoin's price has been sort of sidewaying since May 22nd, although it is down by about $2,000 since May 4th. Making it a roughly 25% drop.
For eth, the drop has been brutal during that same period, down from around $800 to now $290, a 65% drop since May the 4th.
So suggesting the force was not with eth during that period, but may the force be with eth now? Well, it has to take $300 first, and whether it will remains to be seen, with this four weeks sideways now potentially breaking out, but which way this time is yet to be shown.
Copyrights Trustnodes.com