An incredible circa ◊100,000 ($22 million) has been added to ethereum shorts in the past three days, doubling from ◊120,000 to now reach an all time high of ◊210,000.
◊30,000 of it has been added just today, with a further ◊30,000 added yesterday. While Wednesday's flash sell-off saw ◊60,000 added in one day.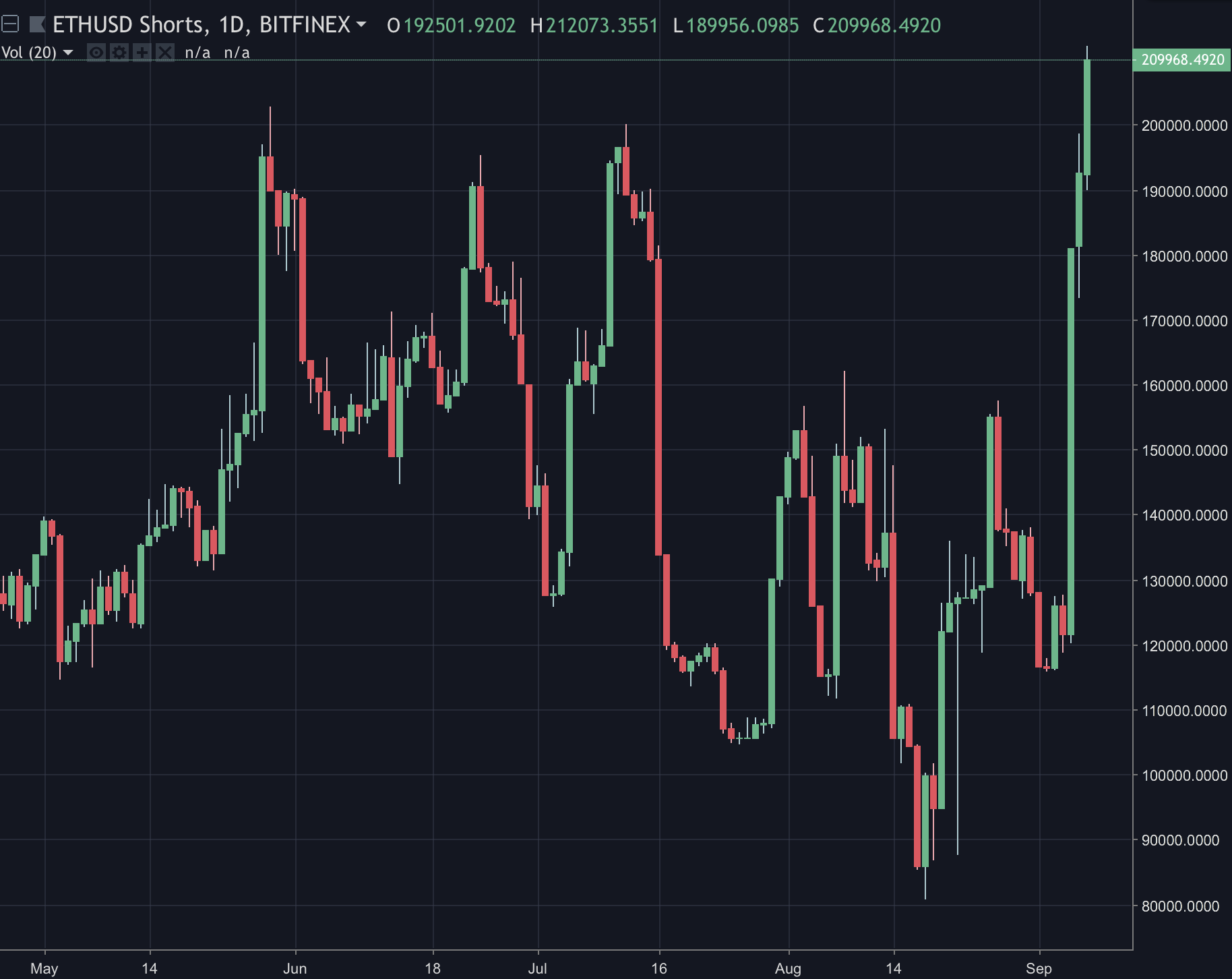 At the same time eth longs have dropped by close to ◊100,000 from ◊330,000 to ◊257,000 at the time of writing with ◊50,000 of it margin called or closed on Wednesday and ◊30,000 since.
Longs were close to all time high prior to being margin called or closed on Wednesday, with longs now within the range they have been since July.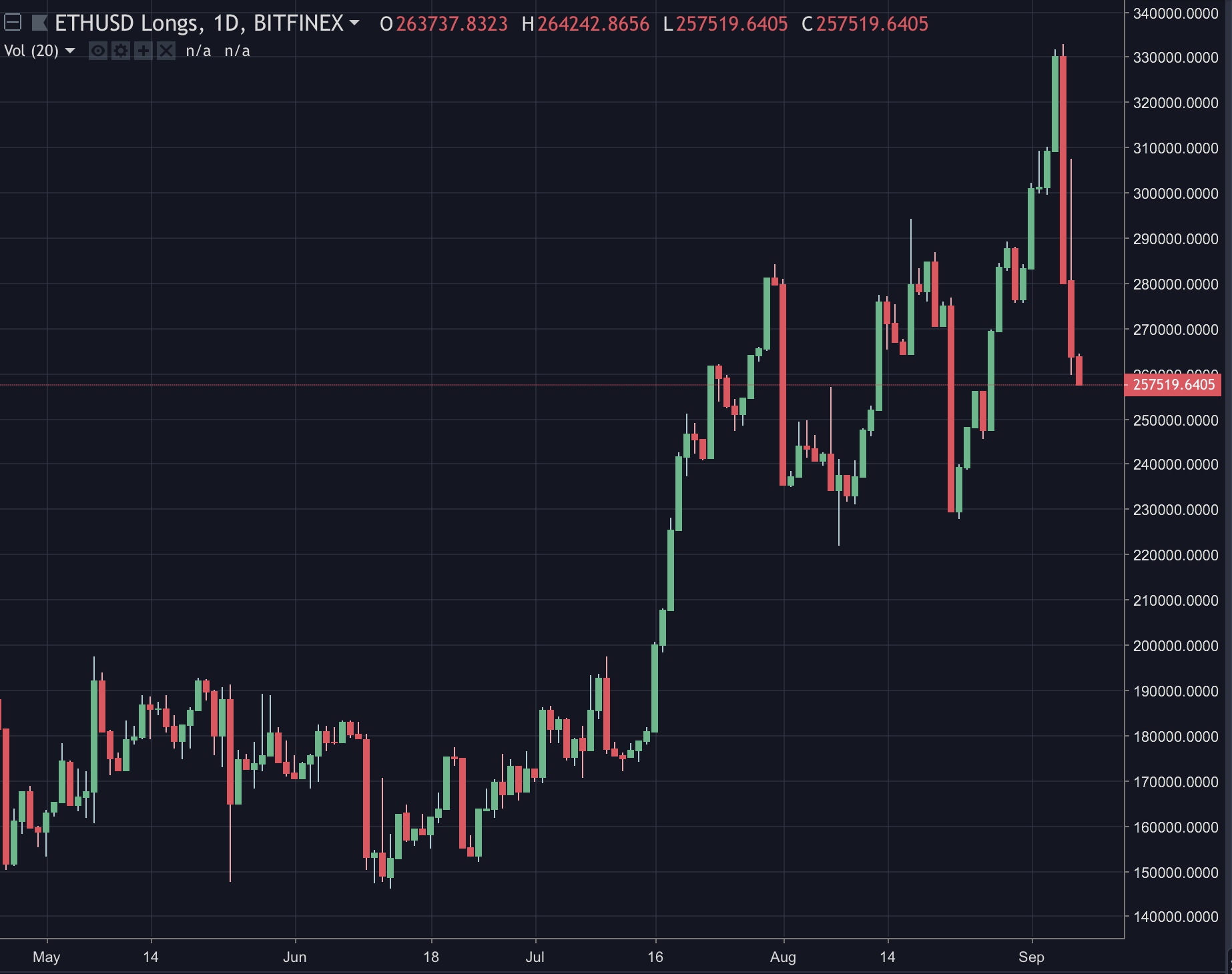 For bitcoin longs there hasn't been much movement while bitcoin shorts are near all-time high with about ₿9,000 ($58 million) added in the past three days.
Bitcoin longs, in contrast, have seen a movement of only ₿3,000 as they have kept falling for much of this summer, down by about ₿10,000 since July.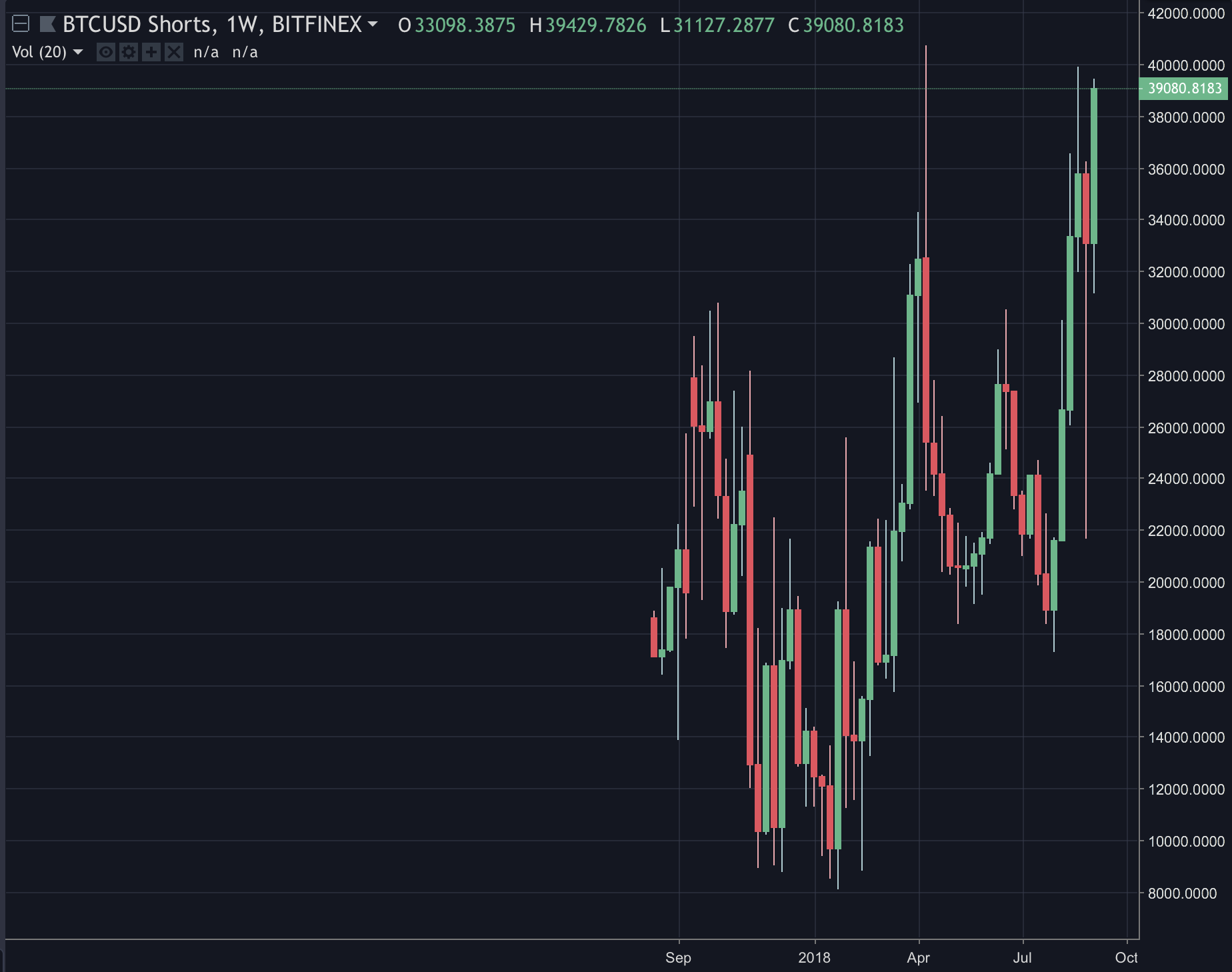 This all suggests the tables have now somewhat turned as what was all time high for longs in eth now becomes all time high for shorts.
That may mean traders might see higher upwards potential by getting shorts called or closed as a short is of course borrowed sold eth in the hope price goes lower when the eth is then bought and given back.
Either getting shorts called or closed therefore means they have to buy eth, something which would add to price pressure and if price moves with speed may even lead to a margin calls cascade.
So making margin trading a pretty risky game where the only winner is usually exchanges which charge a fee on all trades.
Price however is not usually predictable so it may well have further down to go as it may go sideways, but what goes down usually does eventually come up.
Copyrights Trustnodes.com