Ethereum shorts have risen to their highest level by far, up by ◊50,000 in the past 24 hours, now worth $10 million, to a new all time high of ◊250,000.
That's an increase of ◊170,000 since mid-August and about ◊130,000 in the past four days, making it the first time since stats begun that so many bets are made in such a short time.
Ethereum longs, in contrast, haven't really moved much, up by about ◊20,000 in the past three days after falling by close to ◊100,000 between September 5th and 6th.
Interestingly, Dai's market cap is also somewhat stable with about $1 million worth added even though eth's price fell by $30 to below $200, reaching a new yearly low of $185 before slightly recovering to $205 at the time of writing.
Bitcoin longs, in contrast, have made a new low since February 2018, down by close t0 ₿15,000 since August, with ₿7,000 of it, worth $45 million, closed or margin called this month.
While shorts in bitcoin are down by about ₿4,000 after rising by ₿10,000 this month as bitcoin's price fell from $7,500 to a recent low of $6,100.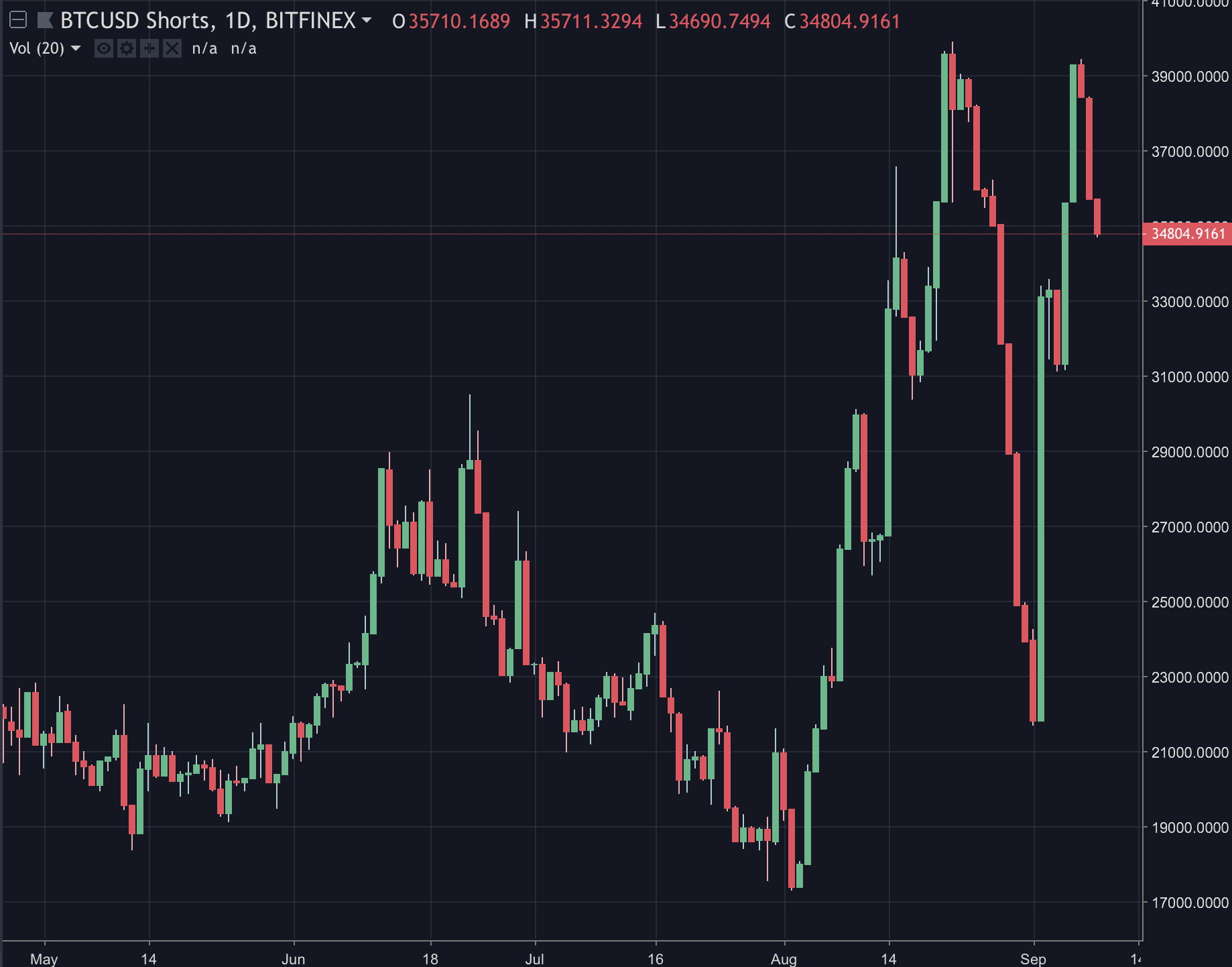 That means ethereum shorts stand out by far as they now reach stratospheric levels with at least 200,000 eth sold by closed longs and opened shorts recently.
That would have placed some price pressure on ethereum's price which has been falling more than other crypto recently, with eth's ratio now at ₿0.03.
That's the lowest level since December 2017 which, if discounted, means we'd have to go back all the way to March 2016, when eth first reached this ratio level, to find it any lower.
Back then, in 2016, eth was gaining on bitcoin. Then, during early winter 2017, bitcoin was gaining on eth. Now eth is just seeing higher sell pressure, perhaps because of its higher inflation rate than bitcoin which is currently double btc's, but is to be reduced maybe next month to the same level as btc.
In addition, one could argue maybe it is ICOs, but bitcoin has an equivalent in merchants which insta-convert with BitPay stating they process one bitcoin payment every ten seconds.
Copyrights Trustnodes.com