Ethereum is down another $20 today to a new yearly low of $168 at the time of writing. That's after dropping by $20 the day before, and the day before that.
In fact, since May ethereum has been in a straight down direction to the floor down somewhere with no bounce, with trading volumes slightly up today to $1.7 billion.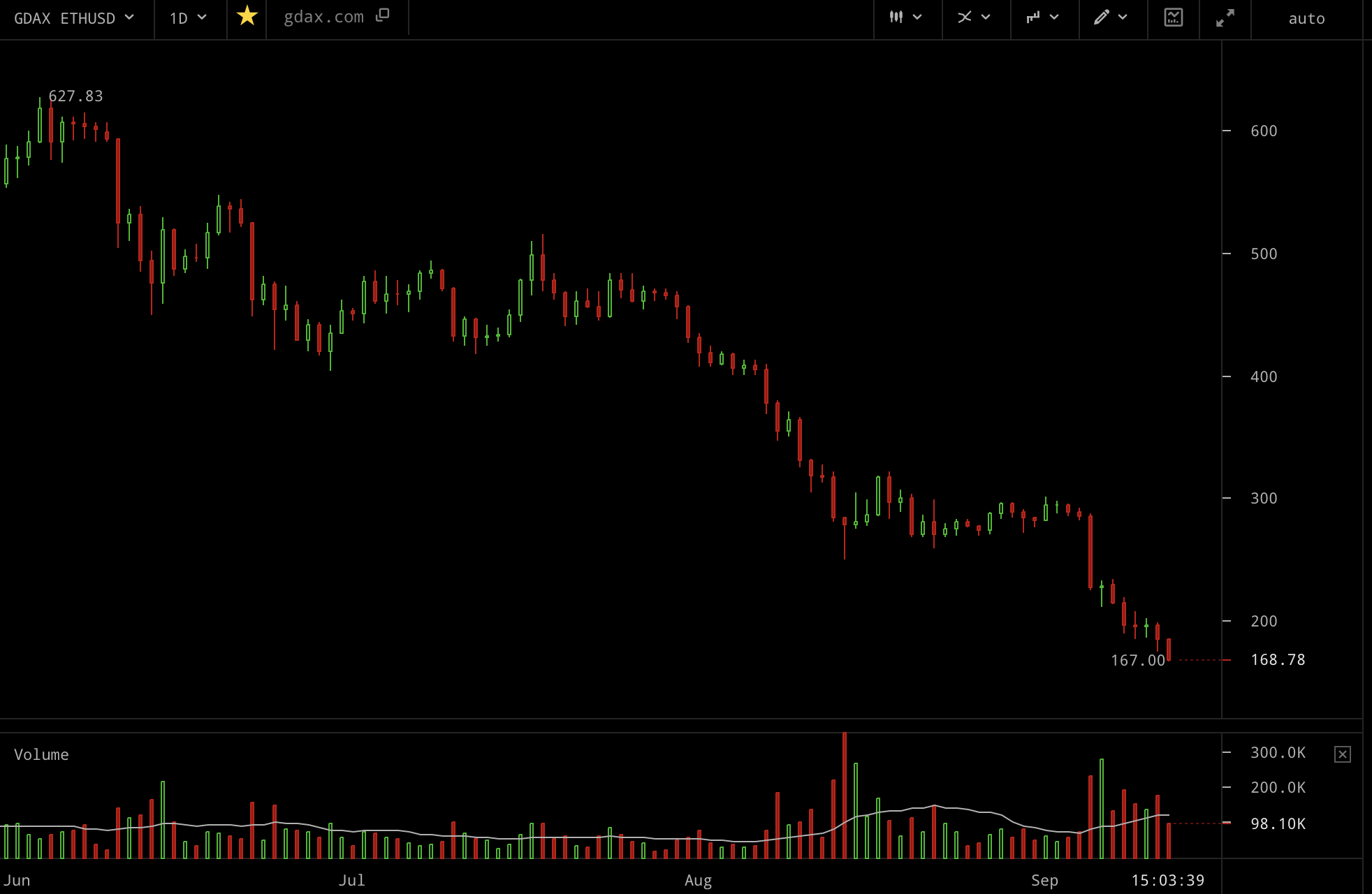 The entire crypto space is now watching the show because ethereum's price action has now grabbed attention as all seem in awe at just how low it is and all wonder whether this can really go any lower, whether it will bounce, whether they will be shocked further or surprised.
As far as "normies" are concerned, lamestream media has told them all crypto is dead, so they're probably off now to Netflix watching fiction rather than reality until, if, cryptos rise again and they all go wow, this is still around?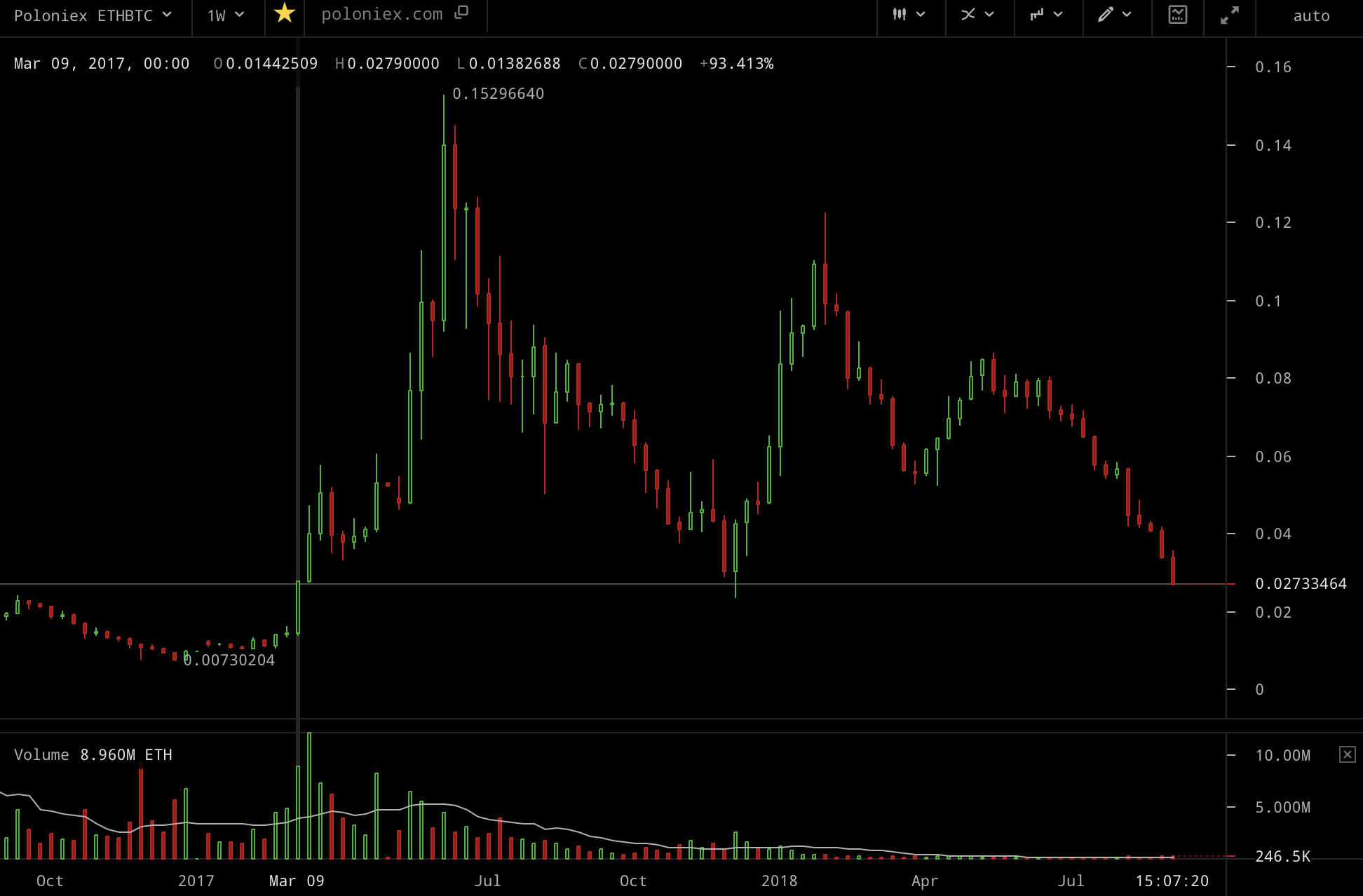 Ethereum's price against bitcoin has not been in a full candle formation at the level it is since March 2017. That's when eth's price was $42.
Another fun fact may be ethereum's current dollar price. It is now lower, in a full candle formation, than during the "crash" from $420 in June 2017.
Hilarious as this absurdity may appear, it is the case that many have lost plenty because many have sold. Had they not sold, then price would have not fallen and their loss would have not materialized, but they did sell in a game of chairs trying to be first out, or indeed last.
Can't explain that. Nor can we bother at this stage to explain anything except for one question: when do all stop caring about the price?
Many who have not already sold may have lost some 90%. Just since May, what May just since a few weeks ago plenty may have lost 65% or 70%. Assuming that is money one can afford to lose, then 1 eth = 1 eth. It doesn't change. Its dollar price may, but eth remains eth.
Zero or $20,000, it is still precisely one eth. Which no one can take, no one can tamper, which probably anyone is willing to accept across the world if they have a clue of what it is, so why should at these levels anyone care about the price?
Well, perhaps because it is a bit too soon to not care, but at this stage the music is becoming a bit boring and repetitive. Eth fell again, how is that now even news editors?
Copyrights Trustnodes.com