Bulls and bears are enraged as ethereum reaches a critical stage after nine months of endless selling, with a recent bounce grabbing the attention of all around. Sending longs and shorts to crazy high.
Some 130,000 eth has been added to shorts this month which now stand at 230,000. ◊40,000 closed on September 10th to a total of ◊190,000.
Then, as price rose so did shorts. Around ◊60,000 was added on September 12-13 to a new high of ◊250,000 before currently settling at ◊230,000.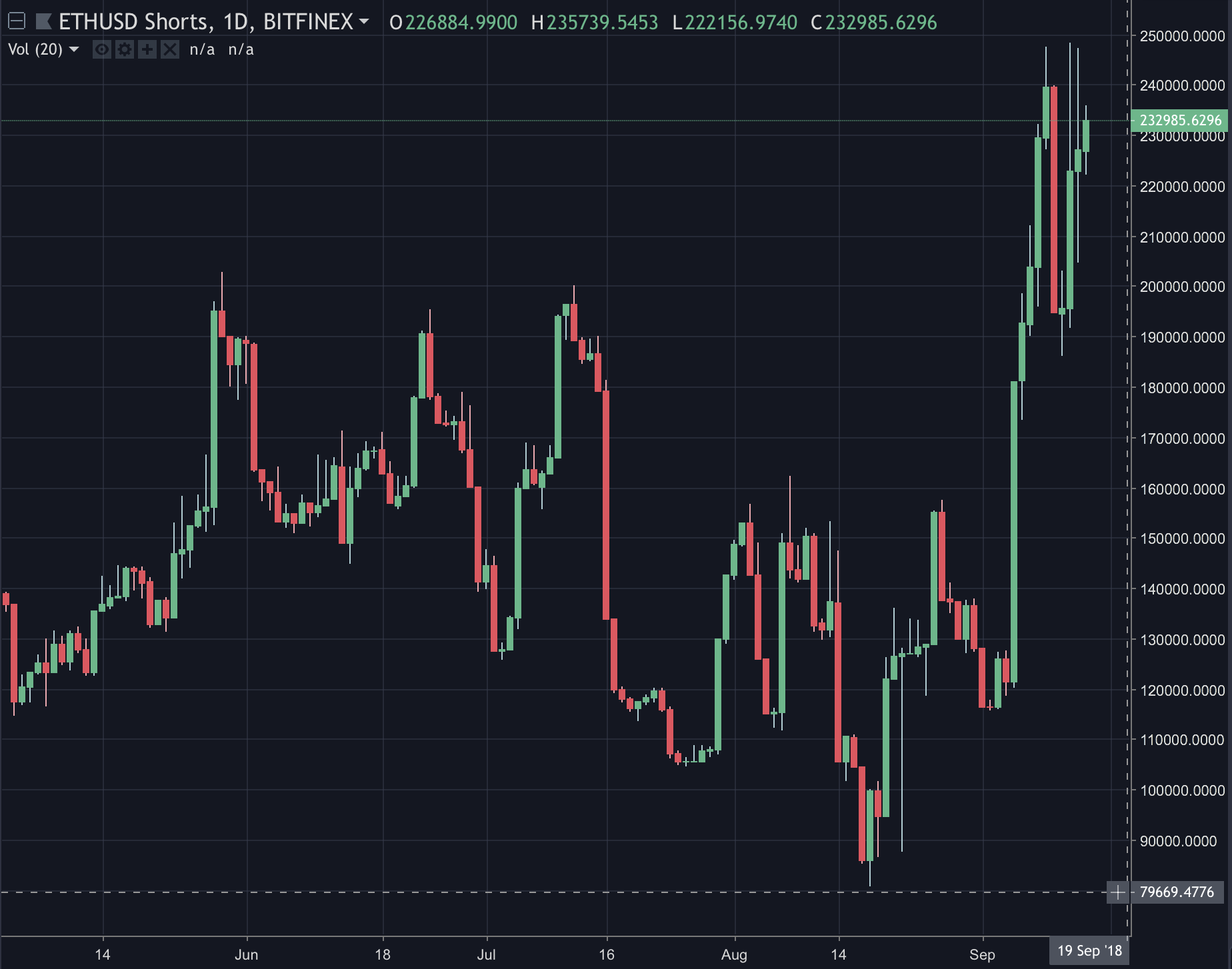 Even while shorts were added, which means the shorters borrowed eth and sold it, price still rose, so enticing longs to have even more action since mid-August, but especially this month.
An incredible 340,000 eth is betting long, up by ◊100,000 since September the 7th in borrowed dollars to buy eth, with the biggest jump on September 12th when ◊70,000 were added to longs.
Ethereum's price fell to almost precisely half of $324 on September 12th to $167, so it would probably be a long way until the new longs are under water.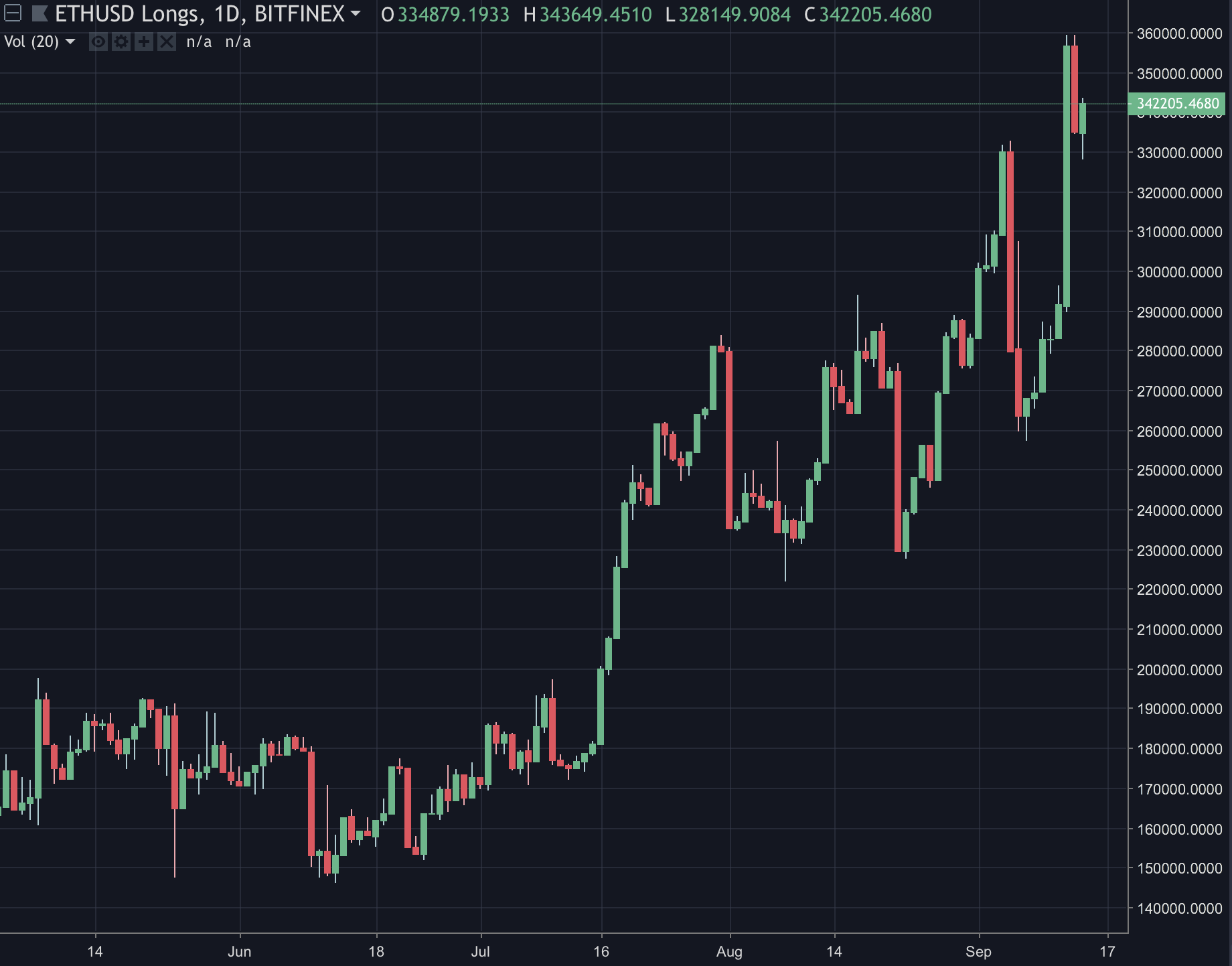 Many shorts, on the other hand, were also added on September the 12th, with some potentially even opened at the low of $167.
Yet they're not really closing much, with new ones added yesterday and today. While some longs did close, which may have contributed to a slight recent dip from $220 to currently $205.
Many shorts were further opened on September the 6th, probably at around $220 or so. And almost all of them were opened on September the 5th from $280 and below.
Making the current price level a battleground of sorts as bulls may try to unwillingly turn bears into their allies by either scaring them to close their shorts, which means buy eth, or by margin calling them.
$220 is the first line they have to cross for it. The path is then relatively clear until $270. Many shorts would be called by then and plenty would close in anticipation, but many more shorts may open to cancel them out just as many longs may close to neuter them.
So the chess board is complex, but the time may have come for either bears or bulls now to be slaughtered. Unless this goes sideways, but with so many bets a calls cascade has probably never been so much on the table.
Copyrights Trustnodes.com