Ripple's price has jumped 30% since Tuesday on increased volumes of now $600 million in the past 24 hours.
That follows a number of announcements related to more banks joining Ripple's payments system called RippleNet.
It may also be related to anticipation for their conference, Swell, which none other than Bill Clinton is to open at the beginning of October.
While price has been rising, margin bets that it will fall (shorts) have risen even more during the past three days.
Ripple shorts have risen by close to 4x since September the 5th when they stood at 10 million XRP ($4 million).
Now they stand at 37 million ($14 million), doubled since Tuesday when they were at around 16 million XRP.
This considerable price pressure by shorts – who borrow xrp and insta-sell in the hope they can buy it back lower and pocket the price difference – has nonetheless not had much of an effect on price as it has kept rising this week.
Longs, on the other hand, are barely moving after a considerable fall at the beginning of summer in June. Since then, Ripple longs are in effect out of action.
It appears therefore ripple's price rise was somewhat organic in that it wasn't fueled by longs. To the contrary, it instead had many borrowed xrp betting against it.
Whether that xrp faces a situation where many of them have to close at speed because price rises quickly, thus leading to a margin calls cascade, remains to be seen, but this significant level of shorts is proportionally the highest out of the top three coins.
Ethereum also saw some action yesterday, but the discrepancy between longs and shorts is no where near ripple's.
A price fall with some speed yesterday and an equally full recovery in a price rise of eth to $212 led to some movements of shorts and longs which both are near all-time high.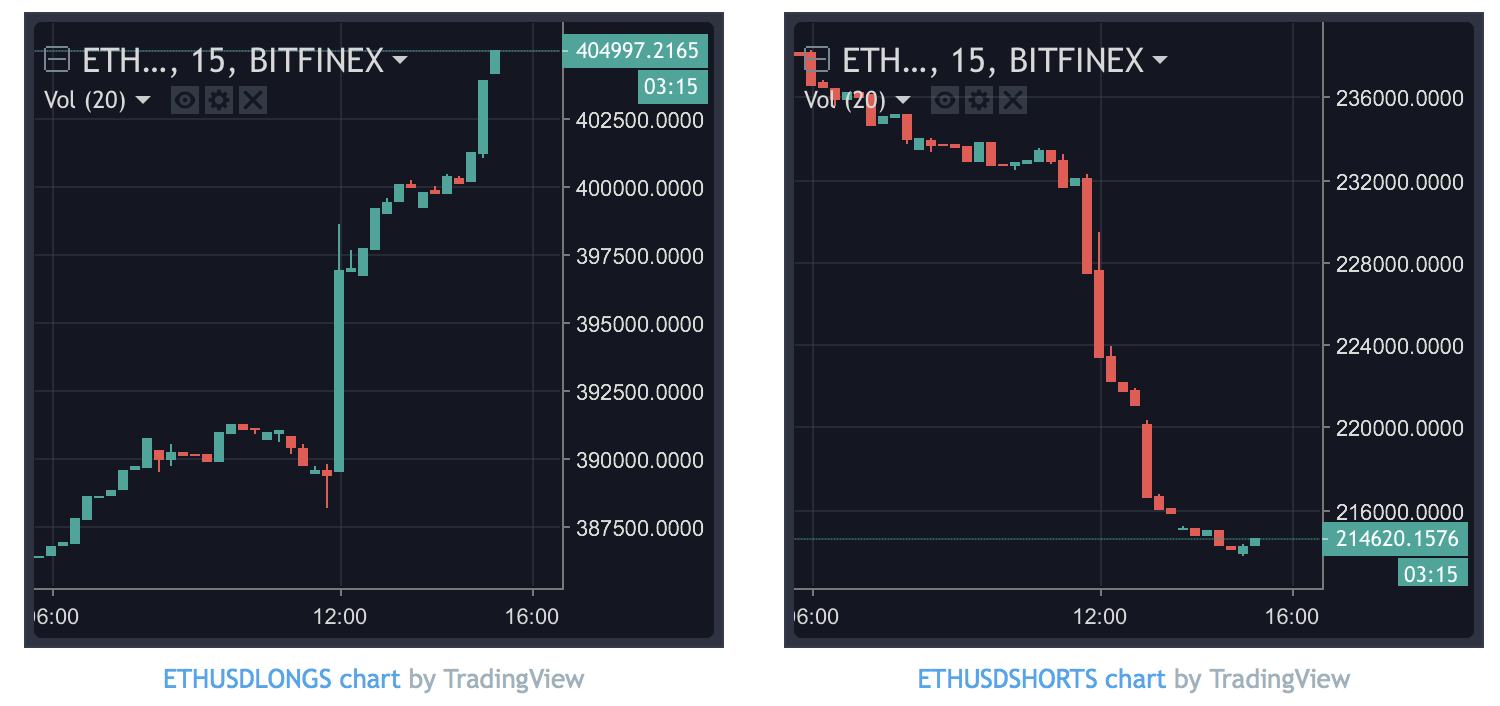 As can be seen, eth shorts fell by about ◊20,000 while longs have risen a bit with a jump of about ◊10,000 just at midd-day London time.
Bitcoin, in contrast, is not even playing as far as longs and shorts are concerned. Its price has been somewhat static recently, with longs and shorts too looking somewhat static.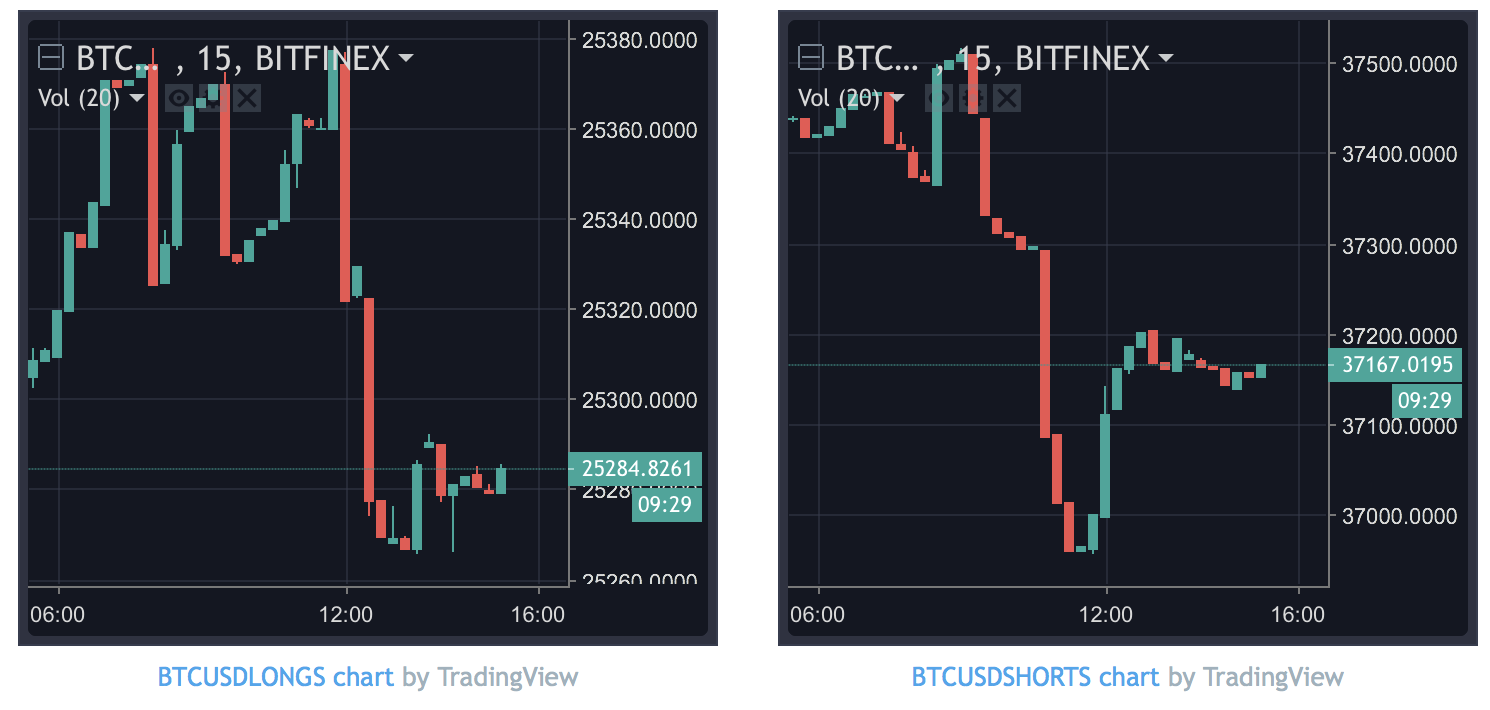 Much of the price action for today therefore seems to be on ripple, where the speedy price rise has some wondering whether it will just as speedily fall, or whether it has more legs up.
Just as some may wonder whether ripple's price rise is the opening of a concerto that signifies a bottom, with coins then taking their turn to perform.
The crypto show thus continues, but whether such concerto is really on the table, remains to be seen as autumn opens.
Copyrights Trustnodes.com