A major league sports team with millions of fans, which has won six World Series titles and 22 National League pennants, has given out on Friday 40,000 ethereum wallets which contain tokenized baseball cards. They say:
"Traditional collectibles are limited, coveted, and valuable. Crypto Bobbleheads may not be physical, but they exhibit these same qualities because of the blockchain.
The blockchain guarantees true digital ownership: each Crypto Bobblehead is provably unique and part of a set of just 40,000 in existence and will never be minted again."

The crypto baseball website informs fans to keep the private key secure and secret, like a pin. Not all, however, heeded this advice. An etherean who attended the event says:
"So here's what the MLB did: they made 40,000 cards (like credit cards) with the address in both QR code form and text form on the back, along with a "scratcher" surface that had the mnemonic phrase. In other words, they created 40,000 addresses that were loaded with one ERC-721 token each, then gave those out…
Some people were revealing the phrase out in the open in front of everyone, sometimes with people sitting right behind them (like me!), so there definitely needs to be some education on security. And no, I didn't steal anyone's phrase, especially since the person in front of me was like, 12 years old."
They gotta learn at some point and free tokenized baseball cards is a very good point to start. Here is what a randomly picked tokenized baseball card, which may well belong to this 12 year old, look like on the blockchain: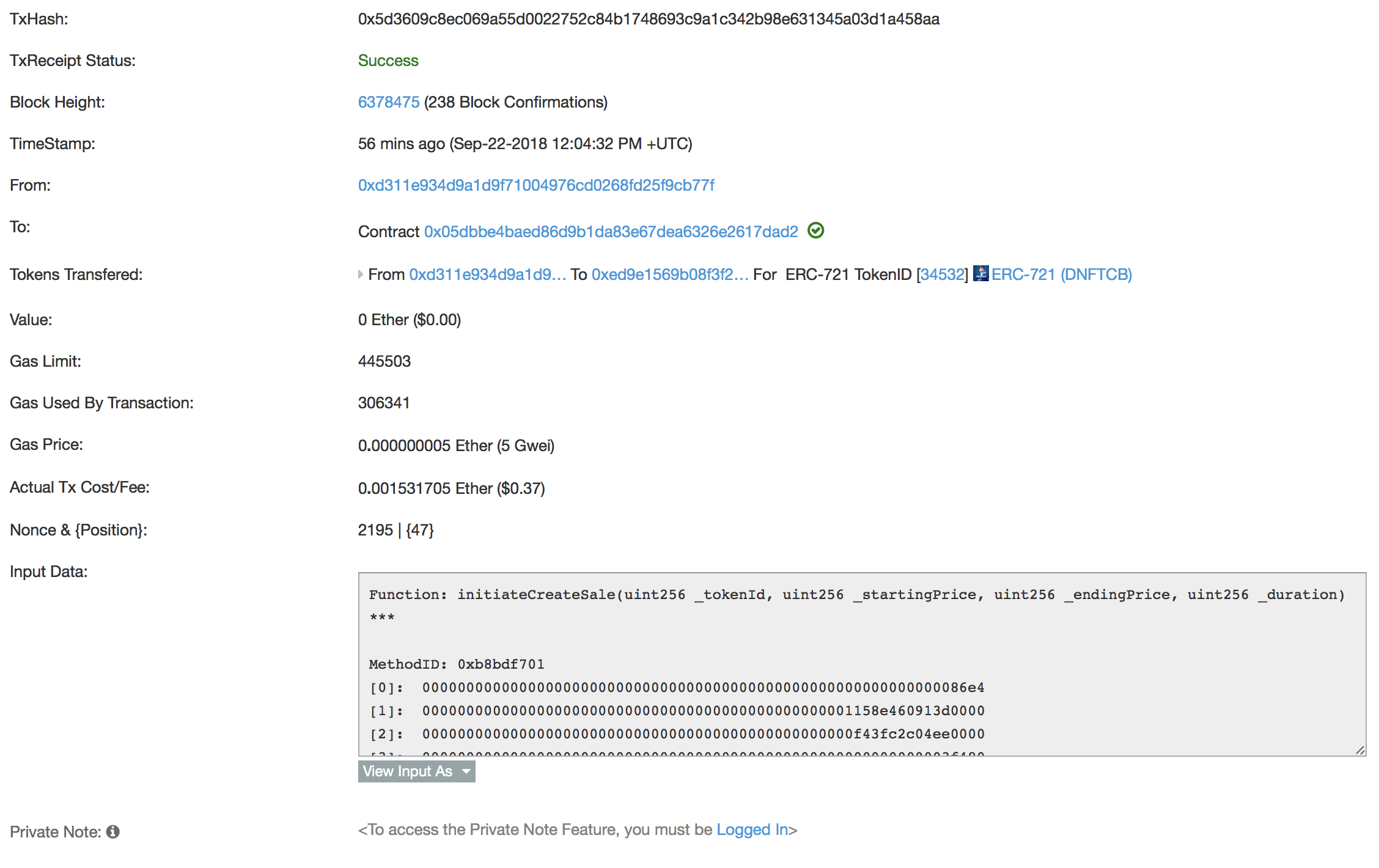 The most important information contained above is the ID. Each token is unique, corresponding to three cards, one for Clayton Kershaw, Justin Turner, and Kenley Jansen.
Based on the smart contract rules, the ethereum network knows what card you got, with only 40,000 such cards to ever be made.
The card can then be transferred to anyone digitally and can even be incorporated in games developed by crypto baseball or anyone else.
The token "lives" on your ethereum address. That is what Dodger fans were given out yesterday, a paper ethereum wallet with the public key publicly revealed while the private key was hidden in a scratcher.
You can therefore import this token with you online wherever you go if you wish by connecting your ethereum address with MetaMask or other ethereum wallets.
When you then visit a dapp, and if it is so designed, it automatically knows you have this tokenized card and allows you to do things with it.
They have for example launched a crypto baseball cards game, but for a paid version of baseball tokens rather than for the ones freely given out. They say:
"These unique collectibles, though not playable in the MLB Crypto Baseball game, represent a monumental moment in sports and blockchain history as the first Crypto giveaway in major league sports."
Some three million fans attend Dodger games yearly, with many more watching at home, making this the biggest general public crypto event and a sign that ethereum may be about to go mainstream in awareness and may become a household name as some of the general public is introduced to the world of smart contracts.
Copyrights Trustnodes.com