After the longest crypto summer ever, and the never ending January, hope shines in this late September sunny London.
A London where Mastercard, HMRC, HSBC, PwC, SWIFT, IBM, Coca Cola and way too many more to mention will be speaking at Blockchain Live starting this September 26th, opening the conference season with a bang.
That includes a minister, Margot James, who will keynote on "Blockchain and Britain's Digital Future." Bright, bright future we hope, with this conference seemingly being Blockchain Britain on display, or as they describe it:
"Blockchain Live unites the pioneers with the newcomers, the innovators with the investors, the community with industry."
Yet it has gone under the radar, until now, as has  San Francisco's Blockchain Week starting October the 5th. They have a BCH Devcon to close the event. Eth will open. IBM and other hackathons in between. They tell us:
"The event will take place in San Francisco, October 5-12 and is featuring the biggest names in the world of blockchain including Vitalik Buterin, the founder of Ethereum, Joseph Poon, the founder of Lightning Network, Dawn Song, the Co-Founder of Oasis, and many many more.
It will include the SFBW Epicenter, ETH Hackathon, Crypto Economics Security Conference, and friendly debates on important topics along with block parties, crypto happy hours, meet-ups, and educational development workshops."
This will be preceded by Ripple's Swell, which is also to be held in San Francisco starting this October 1st. Bill Clinton will open it. Bill Clinton!
There's more, of course. There's an "award-winning rock band." Oh god there's Ben Lawsky, the Bitlicense guy. Some bankers. Loads of regulators. Ripple people of course. And there's a former eBay guy, former.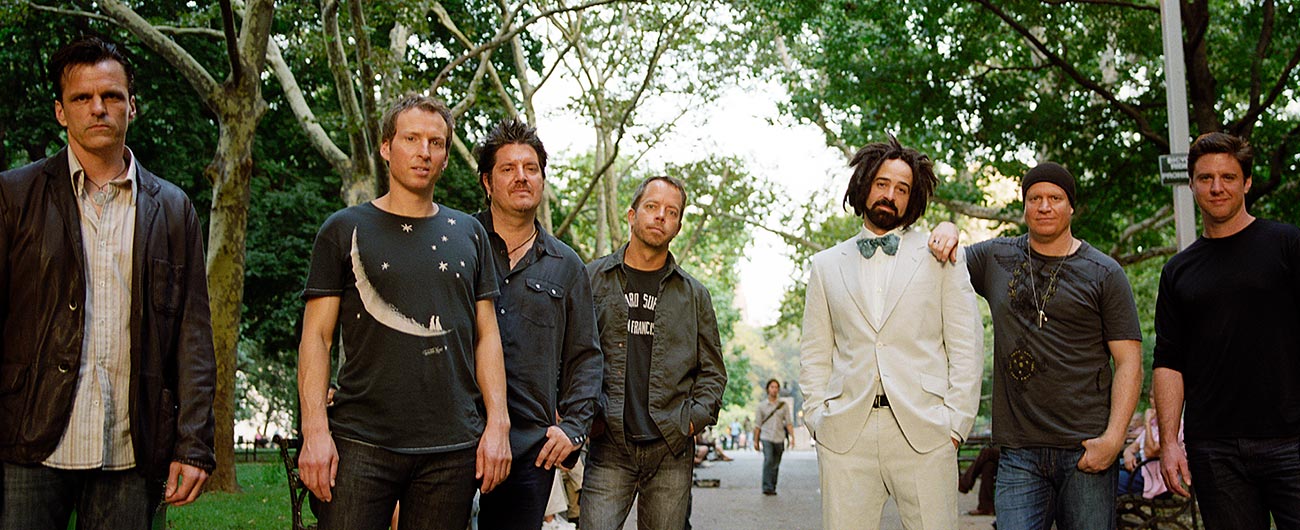 Well after all that we definitely need a break. Vitalik has to eat you know. And he has to fly from San Francisco to Prague where the biggest crypto-devs event, ever, is to start October 30th.
Much anticipation is in the air for Devcon IV. Not least because one feels we're on the brink of ethereum scaling public blockchains to meet global demand.
With 2019 now not far off, and 2020 just around the corner, a billion transactions a day may be a reality in some months.
The timing is perfect as DAI shows unhackable code is a thing. That means smart contracts work and funds can be safu if Solidity is coded properly.
As Ministers champion this space, as Presidents, from Russia to Switzerland, wave the crypto flag, as former presidents open crypto conferences, the path is now clear.
The agenda for Devcon however isn't. Since George Hallam left his role of Communications at the Ethereum Foundation, they have been a bit behind on "communication," but we'd expect anyone who is anyone to be there.
That takes us to November when this space is kind enough to give the spotlight to the big Brexit summit. An election in between is not out of the cards, an election after may be close to certainty. Volatility is to be expected, with the only question being up or down, as of course are memes. Here is one: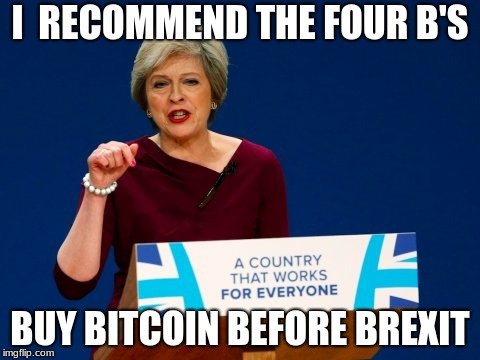 Or eth, or a basket of cryptos, maybe tokens, or none of it. Keep cool as a cuecumber and conference on to Easy Peasy and beyond.
In-joke memes boys and girls, they can't be explained, it would ruin it all, but it looks like we're in for some eventful few weeks as hope seemingly returns.
Hope that Musk will take us to Mars and Buterin will bend the code to a trillion transactions and beyond.
Copyrights Trustnodes.com