Most cryptos are up today with ethereum leading out of the top ones, rising 3.5% for the past 24 hours on increased volumes of above $2 billion.
Ripple has seemingly cooled down considerably going by its trading volumes of now just $700 million, down from above $2 billion earlier this week.
While Bitcoin Cash is in the red after it gained 30% yesterday, with bitcoin looking a bit bullish as its trading volumes rise above $5 billion.
Tether's market cap has increased by $100 million even as it faces increased competition from many new stable coins, most of which are pegged to the dollar.
The rest are just about in the green or very slightly in the red, with global crypto trading volumes rising to $17 billion, but there have been some big movements from smaller coins.
Enjin Coin, in particular, jumped nearly 100%, doubling today before giving up some of the gains at the time of writing.
The project is an already established gaming company which is now trying to bring the blockchain to the industry. The jump appears due to Binance announcing their listing.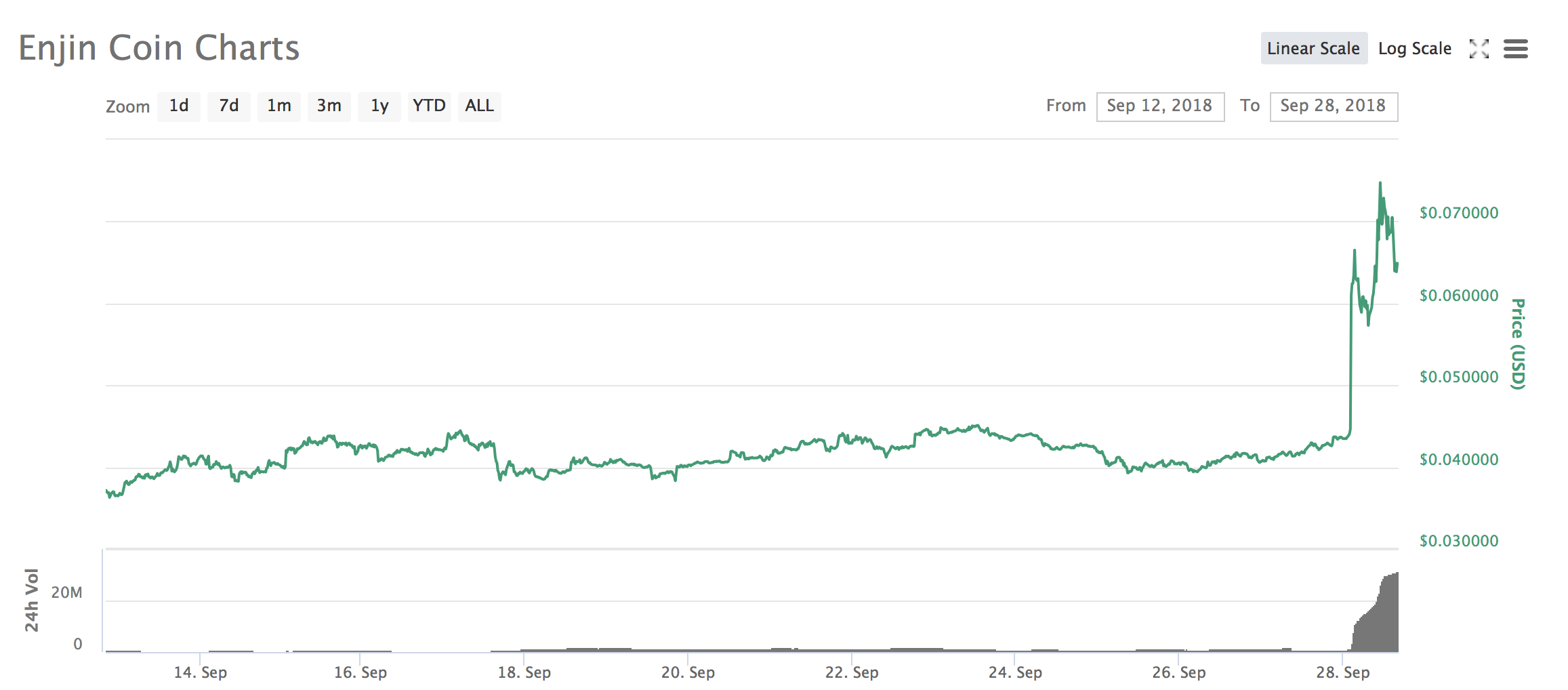 DAI has entered top 100 for the first time ever. Their market cap has increased to $55 million, and they're now handling more trading volumes than Apple at nearly $11 million at the time of writing.
This is just days after DAI's market cap fell to $40 million during a margin cascade call at the beginning of the month. But with the market recovering, DAI now moves up the ranks.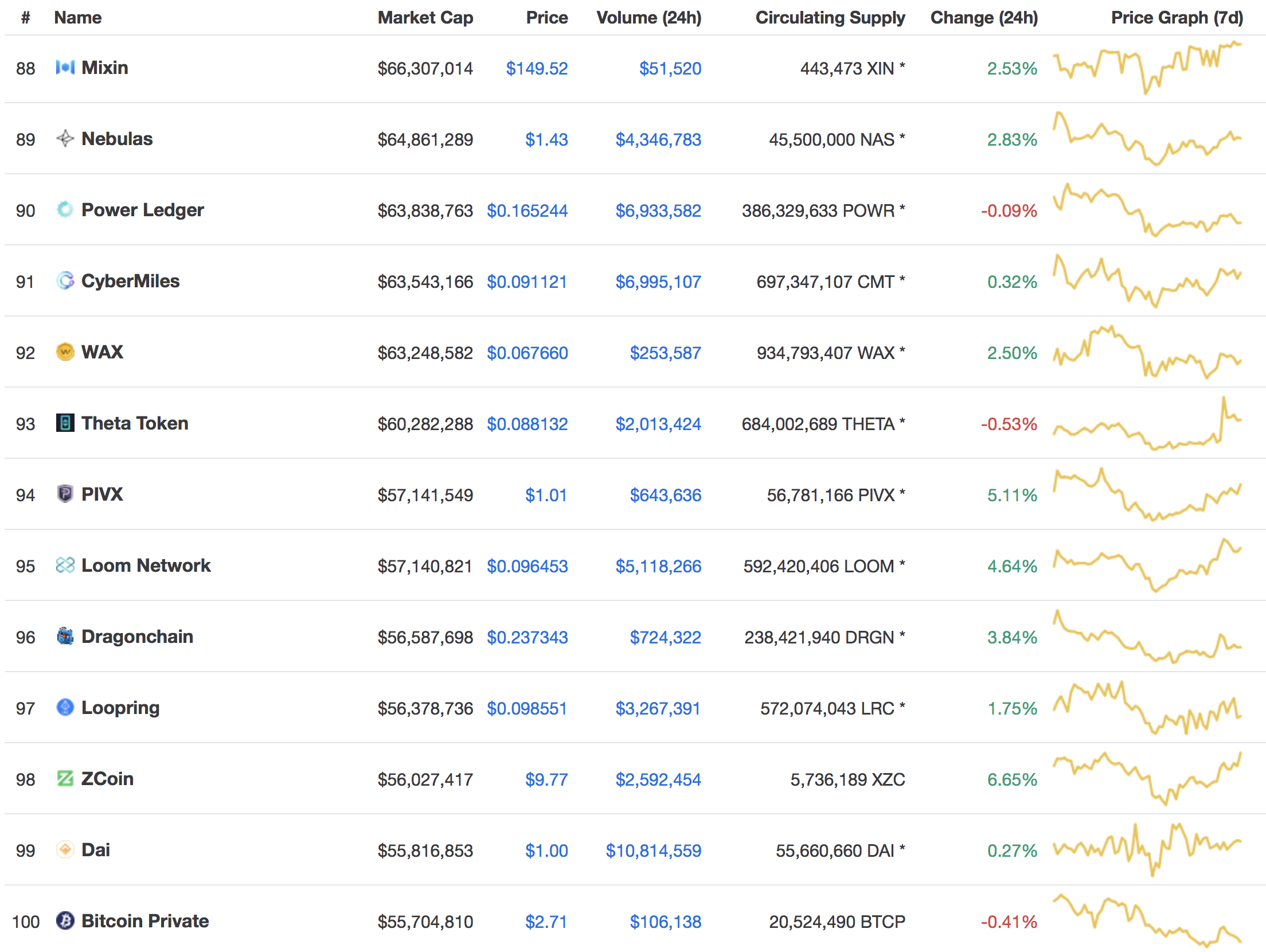 About $40 billion has been added to the global crypto market cap since September the 12th when a yearly low of $186 billion was reached.
Since then, the global crypto market cap has been rising on increasing volumes with some calling a bottom on September 12th.

Whether that was the bottom remains to be seen in the days and weeks ahead, but it looks like ICOs have slowed down in their selling after they capitulated, with eth sold just in the hundreds on some days and just about ◊12,000 for the past seven days.
That's compared to ◊30,000 or ◊20,000 on some days during what may have been the height of the bear market which for now is seeing a bull recovery after seemingly no one else was left to turn bear.
Yet whether that is indeed the case remains to be seen, but ethereum has its halving of sorts to look forward to now as new supply is to be reduced by 33% in weeks not months. While BCH might not be far off from having its own halving potentially next year, with bitcoin then following in 2020.
In the meantime there's Devcon IV for eth, as well as BCH which this year will have its own mini devcon in San Francisco. Giving the market some anticipation and so perhaps turning sentiment.
Copyrights Trustnodes.com