Spain's richest city has launched a blockchain currency to promote and incentivize local trade starting with €1.5 million of Recurso Económico Ciudadano (Citizens' Economic Resource) or just Rec.
The aim is "to strengthen local commerce, avoid the abandonment of local areas, and avoid the money spent by local people just going to large supermarkets or online stores," Barcelona deputy mayor, Gerard Pisarello, said on Wednesday.
One Rec is one euro, according to the coin's website, with its exchange guaranteed. 42,590.36 Rec have just entered the market after 315 families received part of their benefits in crypto euros as the pilot stage now begins.
It is to last until October 2019, limited to about 7% of Barcelona's population within an area called Besòs Axis which counts 100,000 residents.
It will then expand to the whole city, dependent upon results, with 85 local businesses currently accepting it for payments.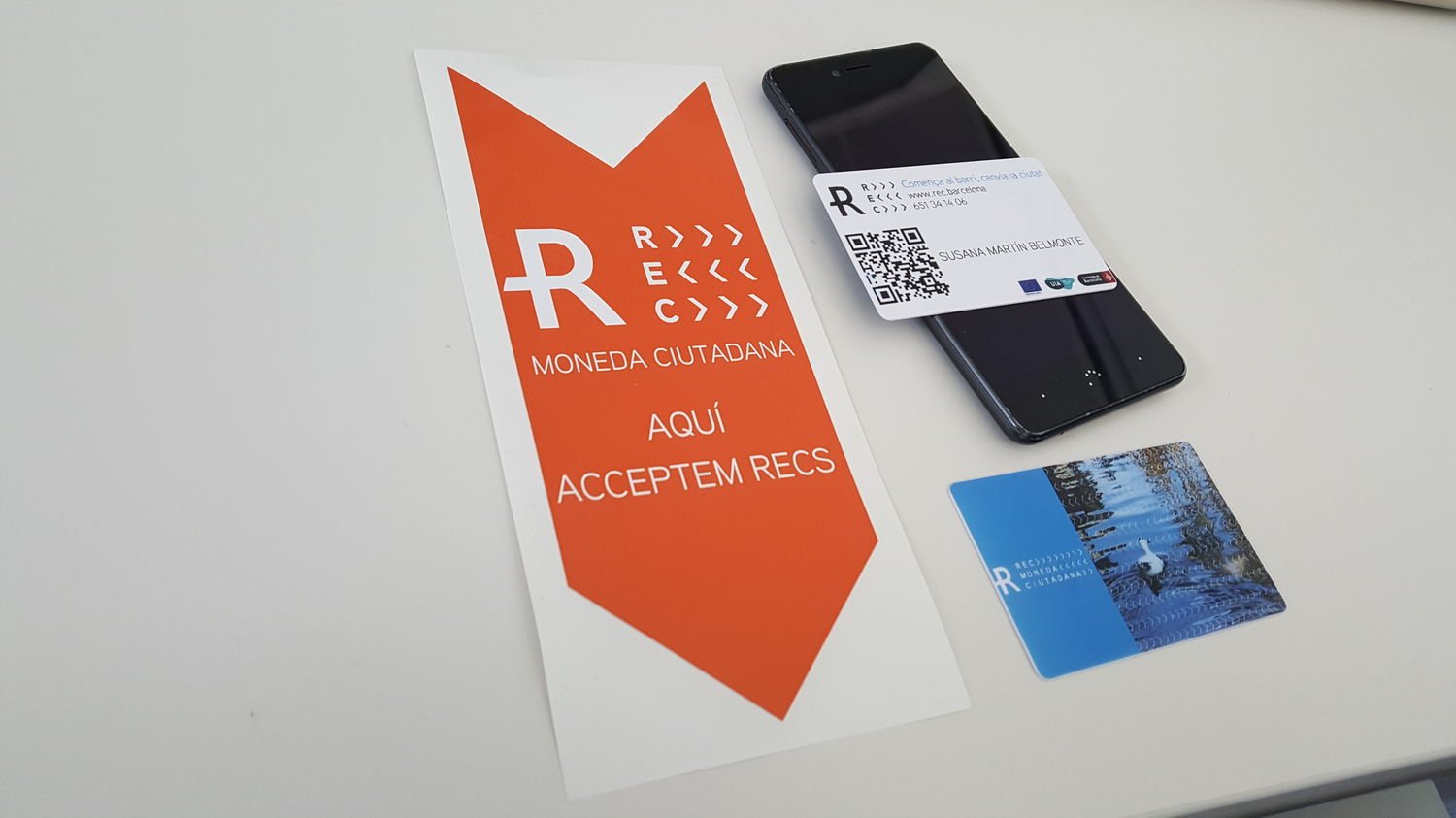 Rec is digital money. One can access them and move them around through a currently Android only app, but paper wallets with scannable bar codes are also being provided as shown above.
Designed in visual appearance like any other crypto, this local currency runs on the blockchain. We asked which blockchain and for some elaboration on the technical design, but have received no response at time of publishing. Will update if that changes.
Blockchains may have now reached convenient levels for ordinary people as they've become familiar with its general concepts.
The backend tech aspects, therefore, may be less of a barrier than signing up shops to accept the new currency which is meant to be governed by citizens.
"At the moment I do not see it much feasible. Where I spend more money is my wholesaler, this would be the next step, but it is a good start… Right now we can not go buy the fresh fish with these, so it does not interest me," says Paco Valverde, owner of a Besòs market bar according to a rough translation of reports from local media.
In response, the coordinator of the project, Martí Olivella, says: "When the consumption is more consolidated and we identify the suppliers, the wholesalers, we will talk to them,"
He estimates in its first phase Rec's circulation will be between 50,000-60,000 euros per month or half a million euros per year, which can double when rec is used on more than one occasion. 
The plan is to grow circulation to €700,000 a year, which may mean "€1.5 million financial transactions in these neighborhoods," according to Martí Olivella from Novact, the social organization promoting the currency.
Sums that in this space sound like pocket change, but with the backing of Barcelona's City Council, with its everyday use in ordinary shops and markets, with its use in production, it may also sound like a little historic moment.
A moment when blockchain tech becomes real. Something you can metaphorically touch as local currencies take the leap to the digital age in the opening of this very 21st century.
Copyrights Trustnodes.com