ICOs have raised $12 billion this year and $7 billion last year, with about $6 billion of it being just for EOS and Telegram according to Autonomous, a financial research firm.
They say some 300 crypto funds, with assets under management of $7.5-10 billion, have formed to invest in crypto assets.
The path from ICO to a liquid coin is difficult however, with over 50% of ICO projects failing to raise funds or are no longer operational.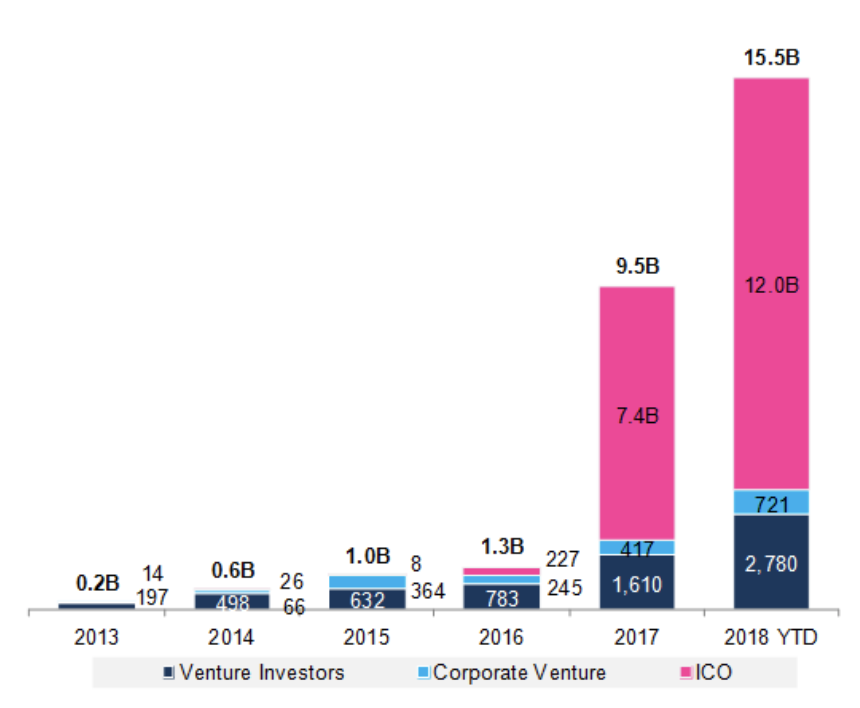 "The financial industry is working to build tokens into an asset class, with developments across custody, institutional exchanges, decentralized exchanges, traditional financial products (e.g., Bitcoin futures) and Security Tokens," they say.
They argue tokens are becoming part of the $10 trillion alternative assets class, and may be moving towards the $500 trillion global market of all securities and assets.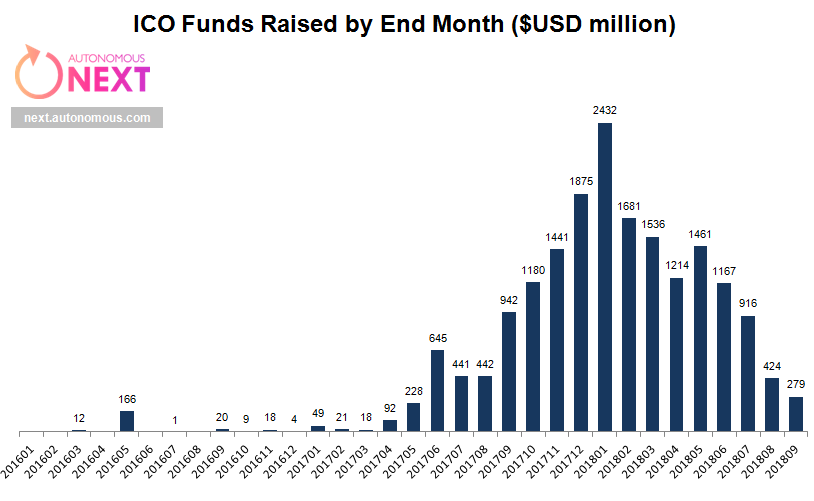 ICO fund-raisings have seen a slowdown this month, but still $300 million was raised by Initial Coin Offers.
They say some of the token sales have been replaced by equity investment with VCs taking shares in start-ups which may in addition give them tokens for "free."
According to Autonomous, ICOs are apparently following eth's price, but with a three months lag. So the recent slowdown might have not reached a bottom, which some say was found for eth last month.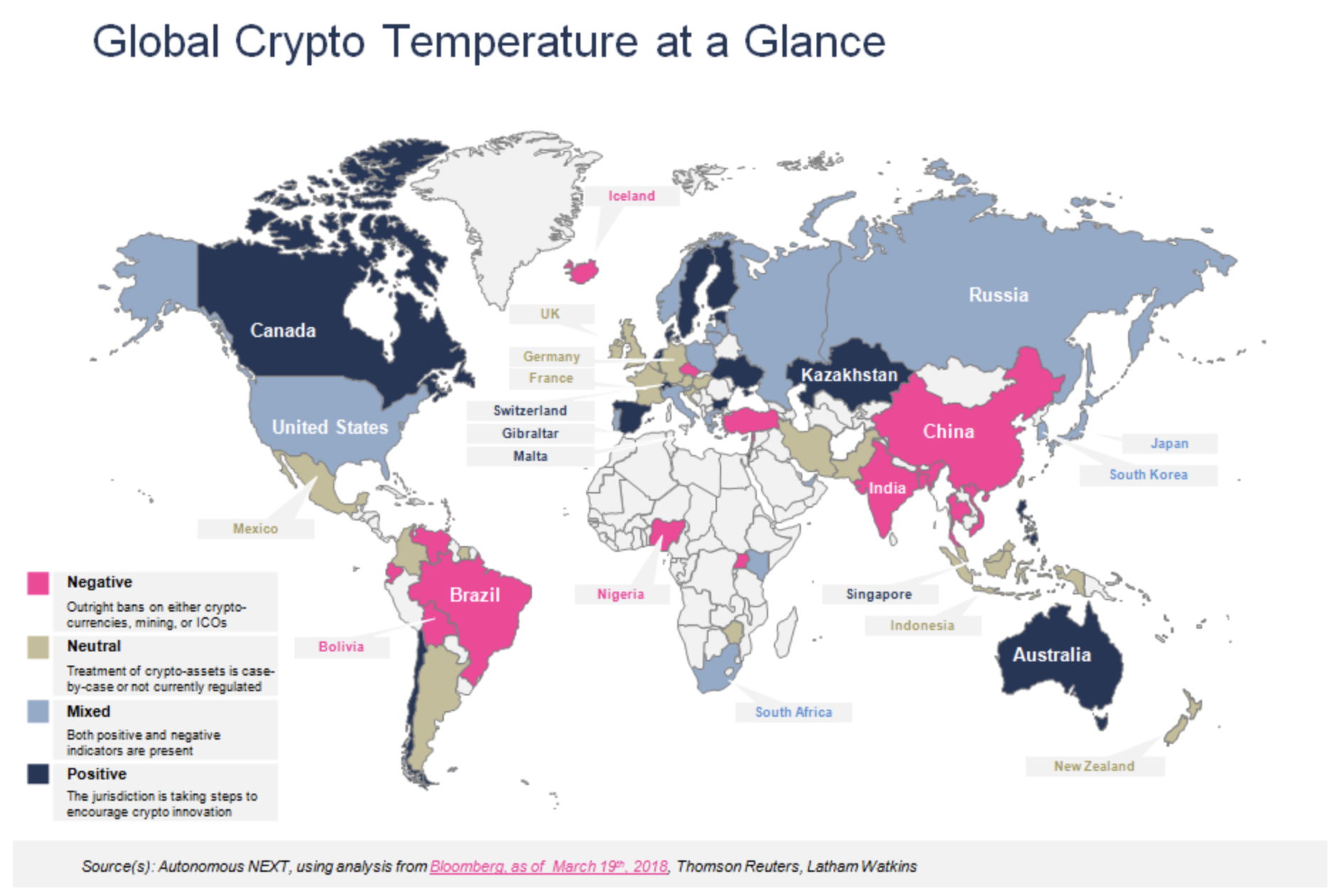 Another offset may be Security Token Offerings (STO), they say, which is currently difficult to measure as "STOs won't hit the market in earnest for another half-year at least due to regulatory indigestion."
The method of token offering, however, might be here to stay not least because it is far more liquid and it makes it far more easier to access global markets.
Some ethereum based tokens, for example, are handling more trading volumes than Apple, a trillion dollars company.
That's in part because tokens can trade on many exchanges across the globe and are far more easy to transfer between different holders, making them a new asset class that can enjoy some considerable benefits over old fashioned paper stocks.
Copyrights Trustnodes.com