Tether has fallen to its lowest level ever since it was invented in 2015, reaching $0.85 to the dollar around 7:50 AM this London morning.
Within a period of about one hour starting at around 6:30 AM London time, the dollar pegged token went from $0.96 to circa $0.85.
It stayed there for about ten minutes, then slightly recovered to $0.9, with it currently standing at circa $0.95 at the time of writing.
That has sent tether's trading volumes up to now $4.5 billion, more than doubled since yesterday's $1.9 billion.
It has also sent Bitfinex scraping for an answer to reassure markets which may be on the verge of losing confidence in tether. Bitfinex said:
"We are working to implement a new and increasingly robust fiat deposit system to be available in the next 24 hours, by Tuesday, October 16, 2018, to allow for the efficient processing of fiat deposits. Until then, we apologise for the inconvenience of the situation."
Bold promise amidst an exodus of sorts as people are getting out of Bitfinex, withdrawing thousands of bitcoins: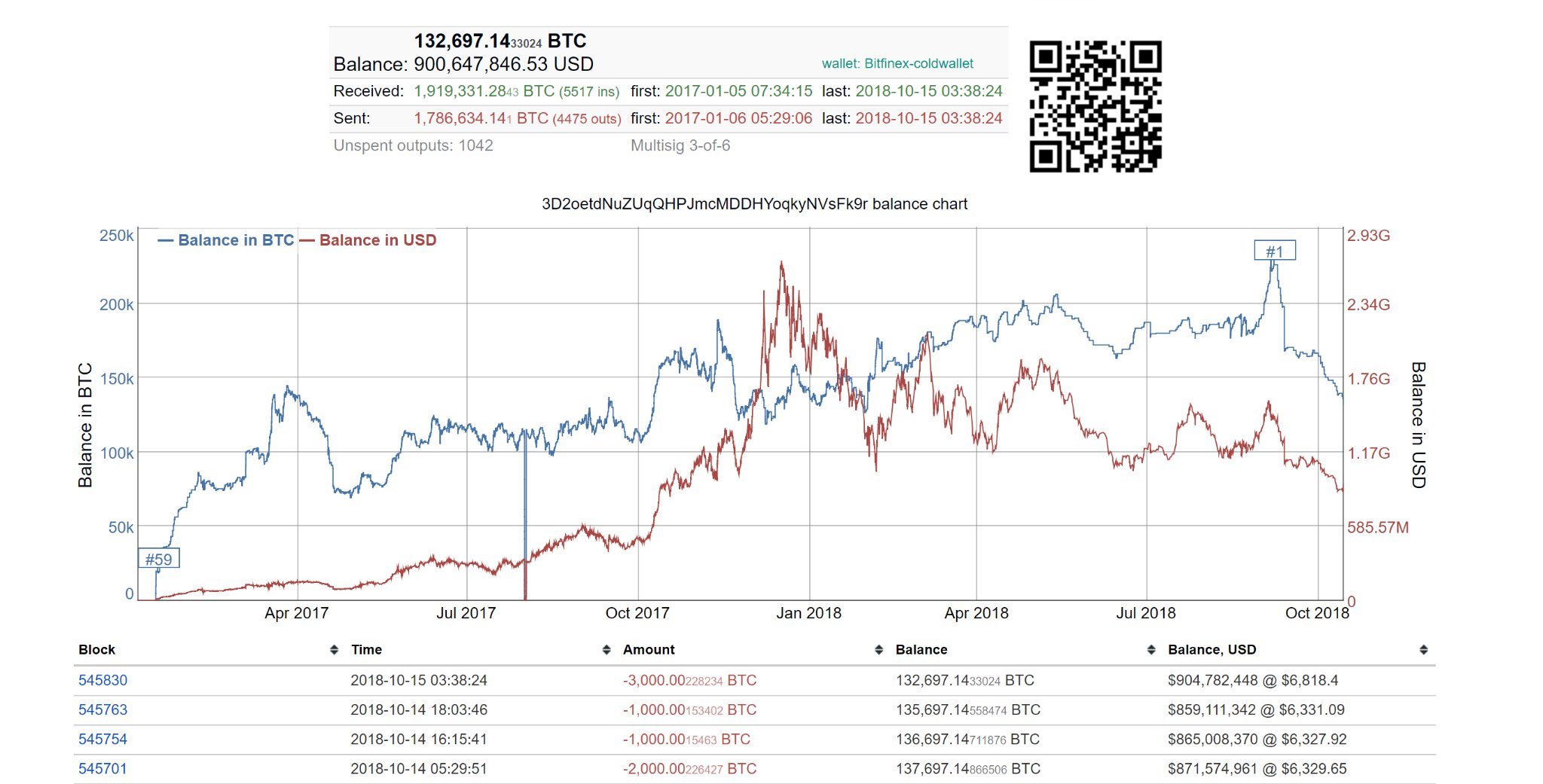 With fiat withdrawal complaints mounting and tether losing its peg, it looks like cryptonians on Bitfinex are buying bitcoin, eth, and anything they can get their hands on, to get out.
That has sent bitcoin's price to a premium of $1,000 at one point, the highest ever since a Bitfinex hack of hundreds of millions worth of crypto in 2017.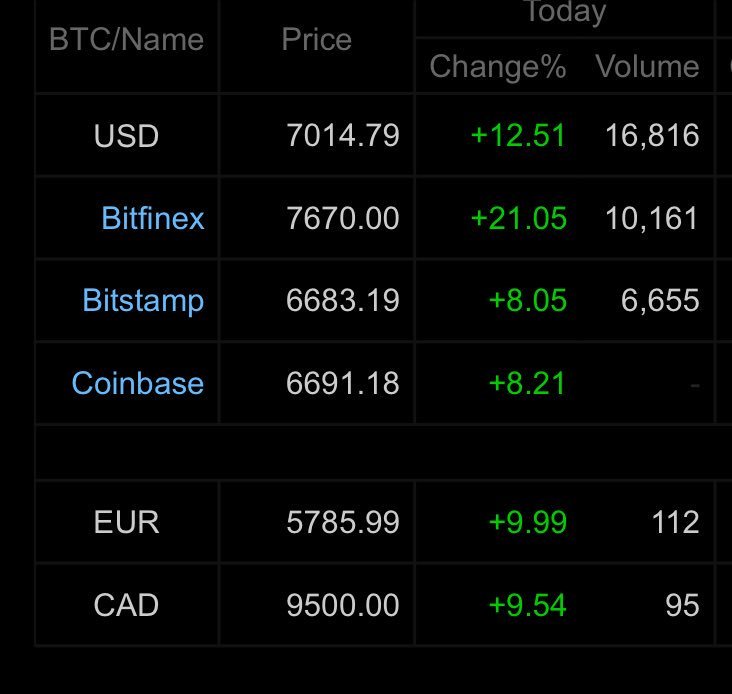 The gap has now seemingly closed somewhat, but Bitfinex still stands at a $400 premium at the time of writing.
One bitcoin at Bitfinex and USDT Binance is at circa $6,800, while on Coinbase it stands at $6,400, with trading volumes spiking to $6 billion for BTC, doubling since yesterday's $3 billion.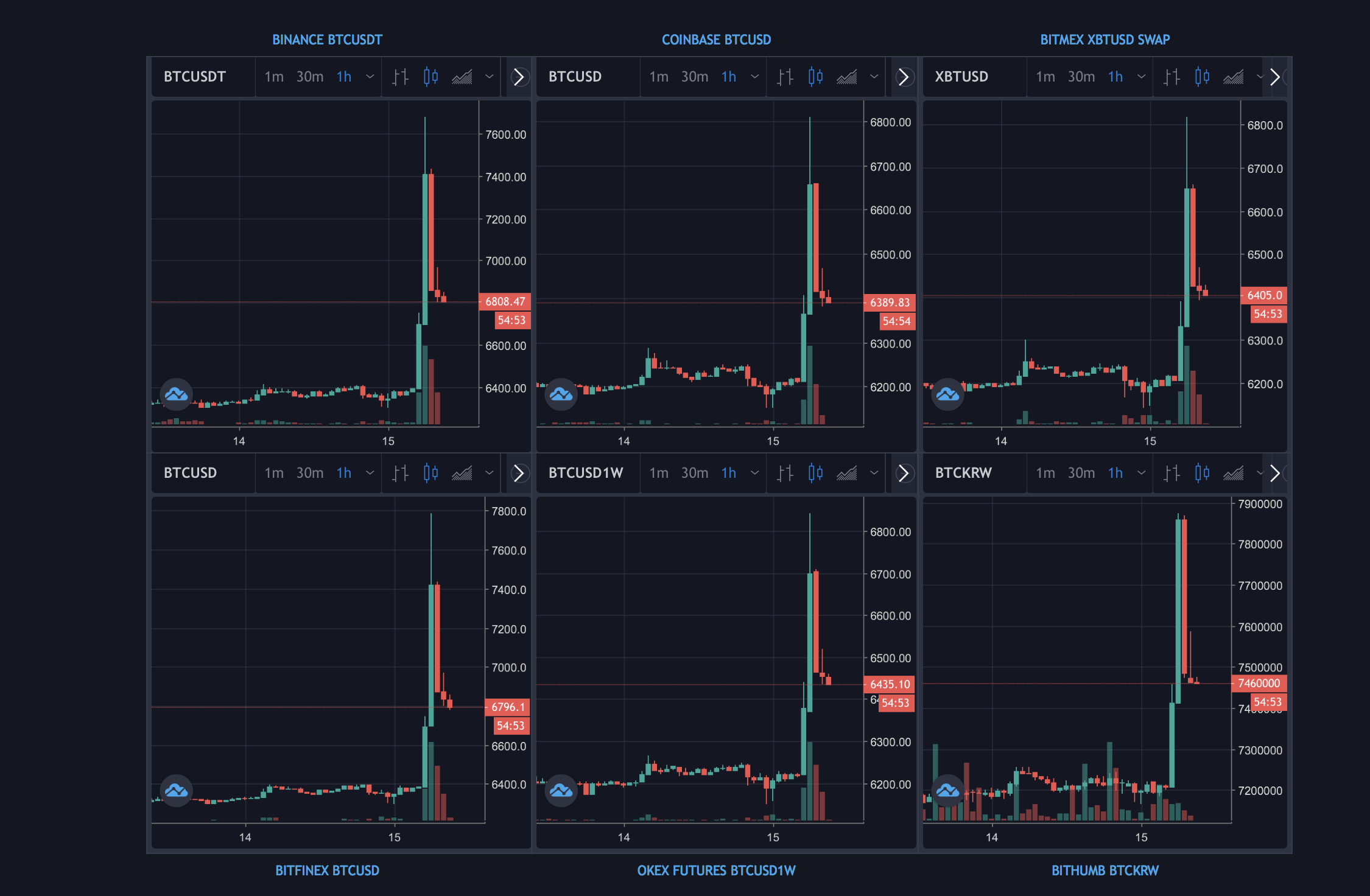 As both tether's and bitcoin's trading volumes have doubled, it is probable people are exchanging USDT for bitcoin and other cryptos as tether falls.
That's probably because clearly so far Bitfinex has been unable to keep the peg, primarily because they can not move fiat as a stealthily secured bank account was seemingly closed.
Now they're promising fiat deposits will start functioning tomorrow, but many are wondering whether that would be just a three months brief respite after what may be another stealthily secured bank account which might again be closed and send all full circle.
Something we do not know, yet apparently what we are learning is that a tether implosion would be good for bitcoin as everyone would get out of USDT and buy BTC. Adding buying pressure to cryptocurrencies.
Copyrights Trustnodes.com