Ethereum's geth client is the only one to make it to the top ten fastest growing projects in open source code.
According to Github, the devs coordination tool/site where most open source projects are published, Ethereum Go is now the fifth fastest growing open source project.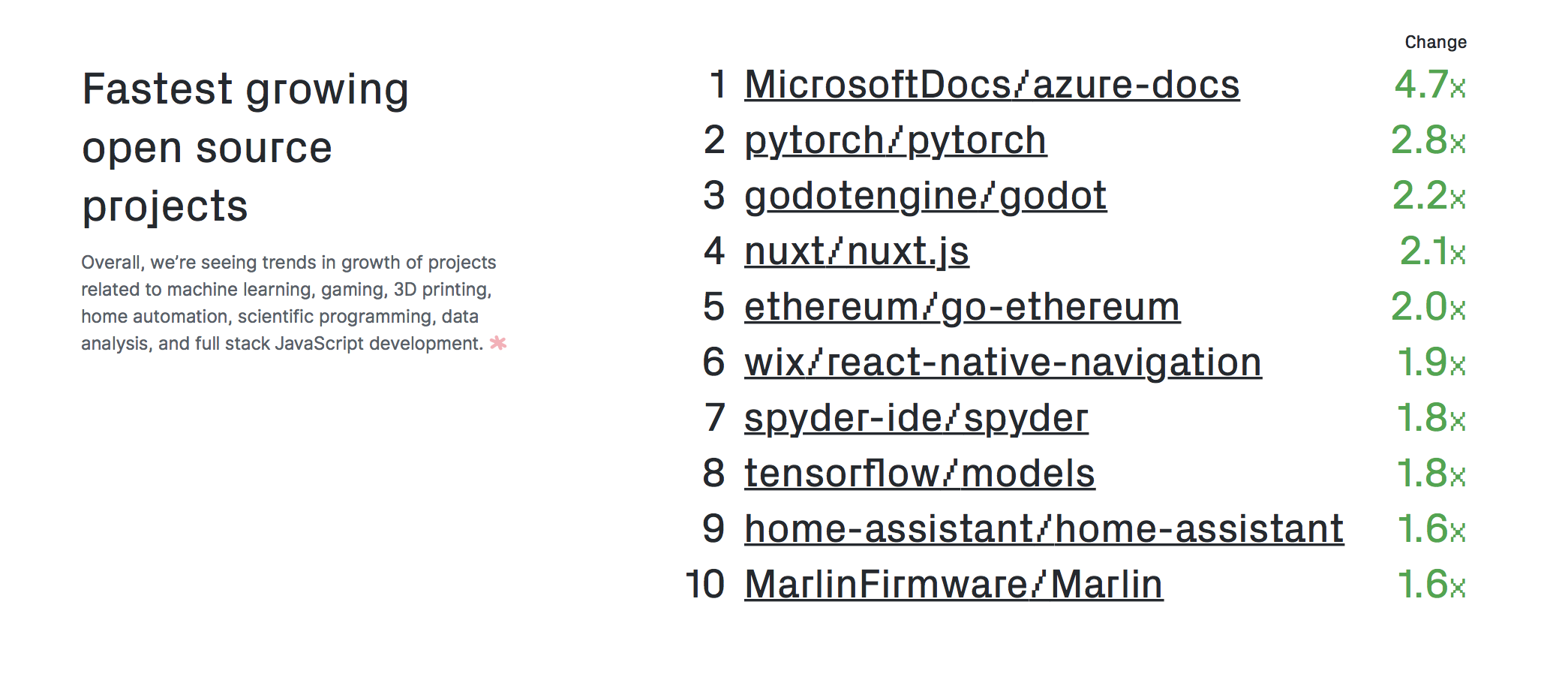 This is the first time, as far as we are aware, that any crypto or blockchain project makes it to Github's top rankings, but there's more.
Dapp, cryptocurrency and smart contract have all made it to the top ten fastest growing topics on Github.
Dapp is the fourth fastest growing topic, with cryptocurrency in sixth position and smart contracts at ninth.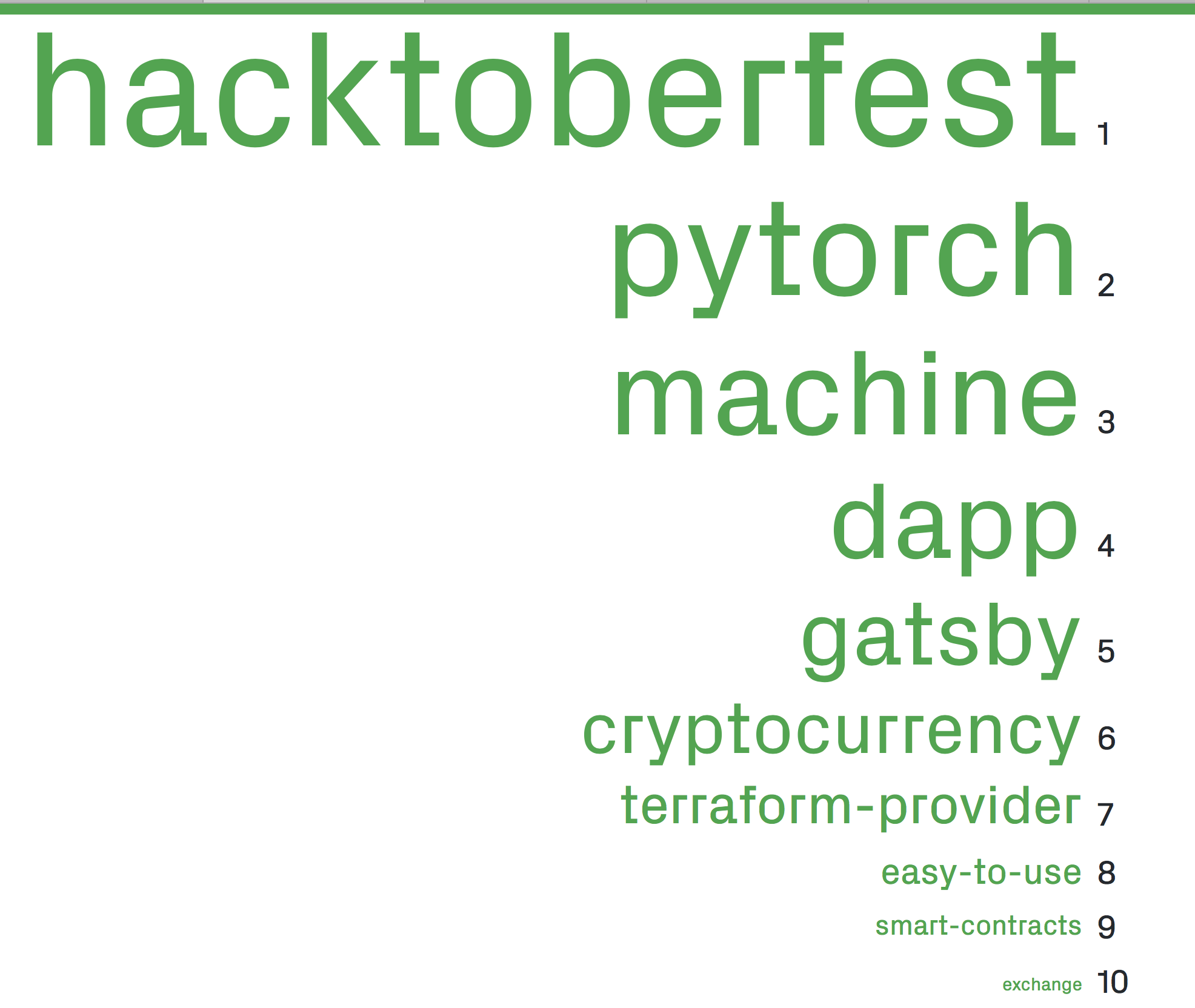 That suggests coders' interest in ethereum is growing considerably, something that Google trends have been indicating for much of this year.
While for ethereum Google trend searches mirror reflect the price, for both dapps and smart contracts they have stayed somewhat stable near highs for much of this year.

Ethereum searches of course dwarf both of the above terms even after they have fallen to circa 7 from 100, but it looks like a constant stream of coders around the world are learning about smart contracts and dapps.
That might mean more talent will flow into ethereum with more smart kids hacking the Turin complete open source code to build all sorts of things.
Some of which will be displayed at Devcon in a week and a half, with this year's eth coders event being the biggest yet by far.
They have multiple rooms/conferences running in parallel on the same day, in addition to workshops and so on, with much of it code heavy.
No Bill Clinton here or any fluff according to the rough agenda. Just code building or high level teaching stuff.
Copyrights Trustnodes.com