Ethereum has been in a seven weeks long sideways, stuck at about $200 now since mid-September after a capitulation.
The smart contracts coin has moved a bit up and a bit down, but really it hasn't gone much far from a fairly straight line.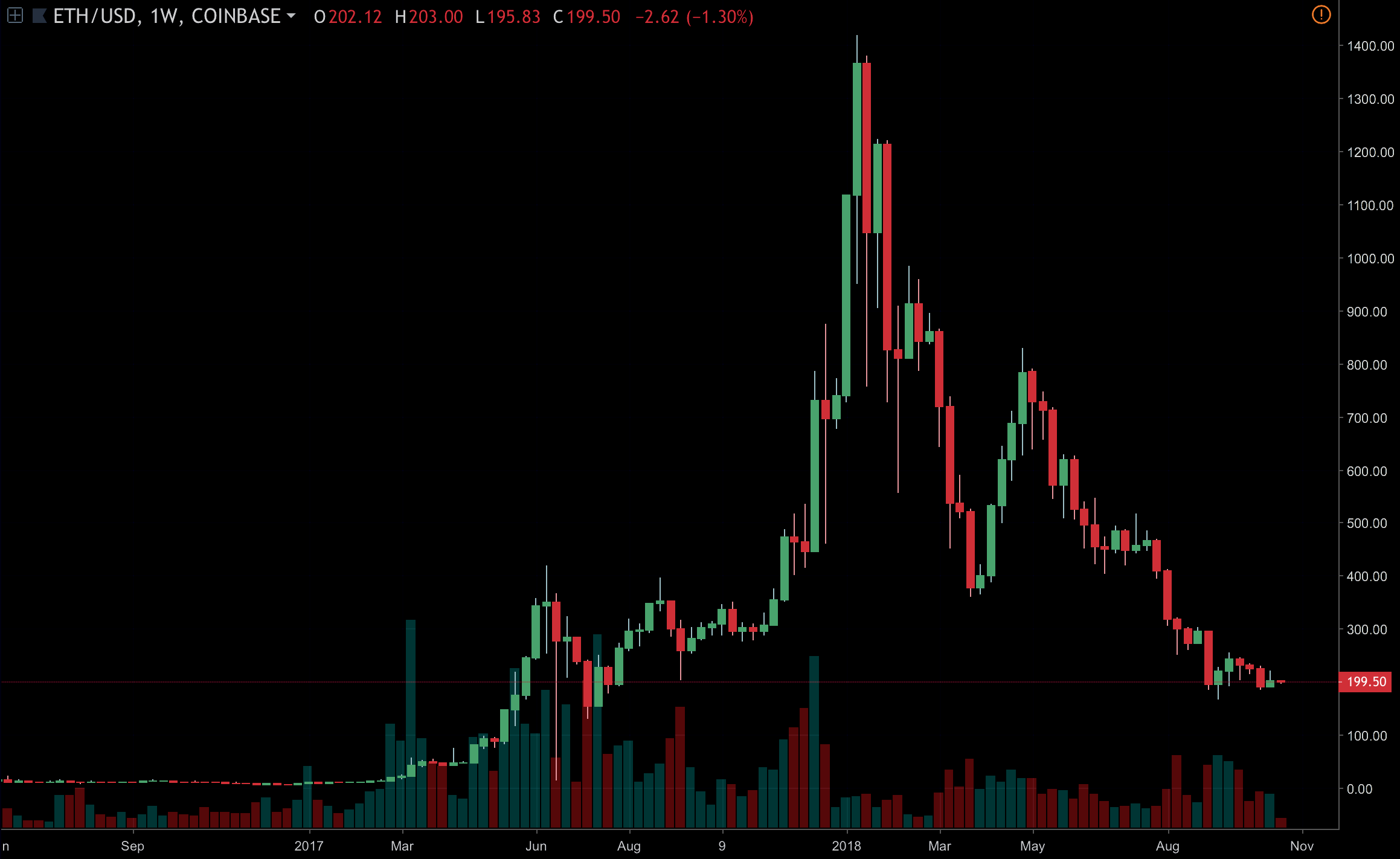 Ethereum usually sideways for only about three weeks, with its previously longest straight line period  being in July when it sidewayed for five weeks.
Now, although it isn't really a very straight line, it looks like it hasn't moved much for the past seven weeks.
While bitcoin is kind of not really moving since June. It has gone up a bit and down a bit, but that giant meme triangle is keeping it fairly straight.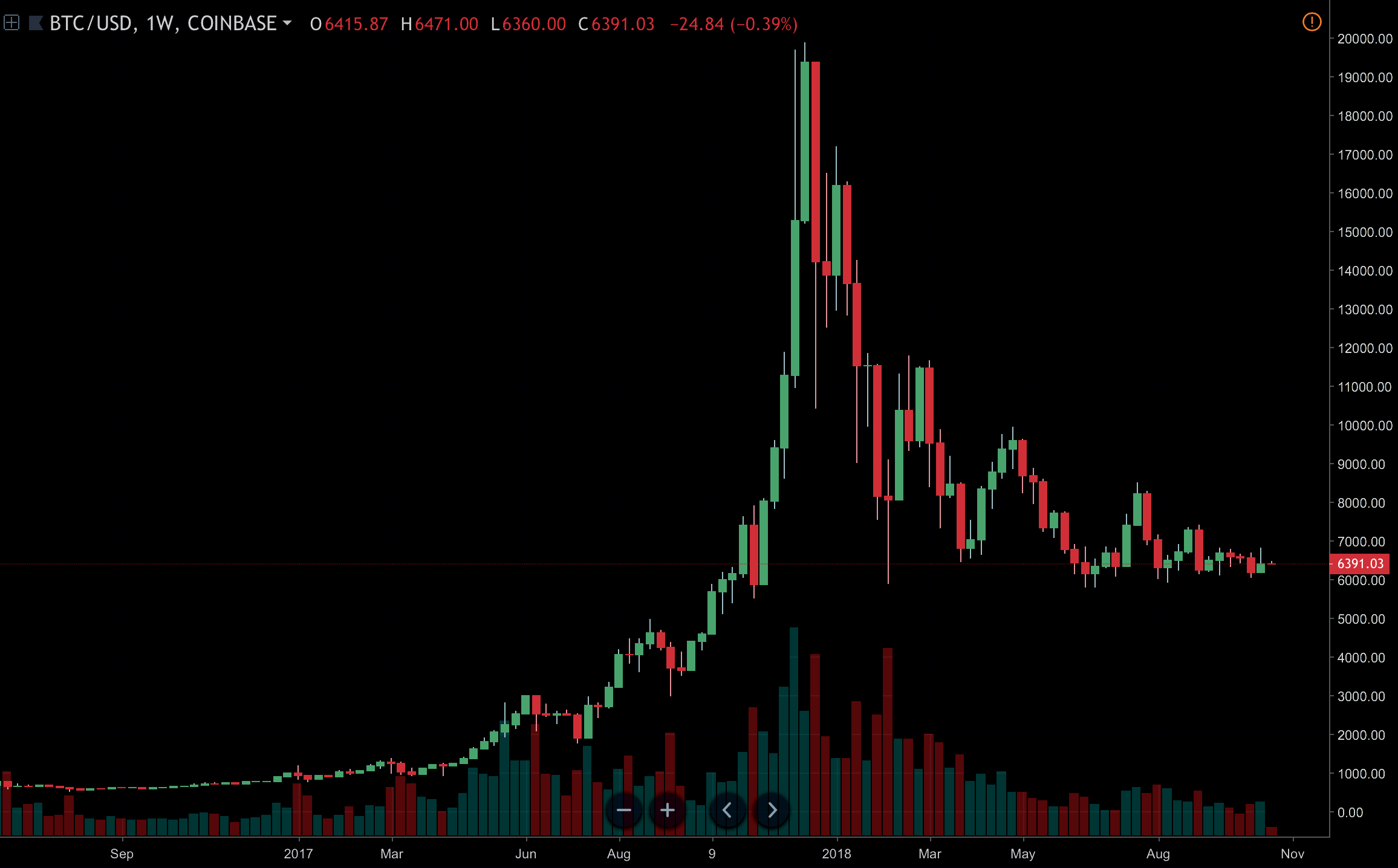 Which way this breaks remains to be seen, but cryptos have become so stable that our weekly technical analysis (TA) charter now talks about uptrends and downtrends being decided by the movement of $1 or $2.
"If the price manages to break out the local resistance at $202.90, this will mean the uptrend is really here," he said before adding:
"The targets will then be at $204 and $206.30, i.e. the long term downtrend resistance. Conversely, if the price bounces off the $204, it may get back to the local downtrend again, reaching the local support at $198.20, and then the descending channel support at $193.30."
Wow, $202. It may hit $198 though, but if this down by $10 then please press F. And if it breaks $206, wow, bull run mate, bull run.
Yes, yes, you remember when it doubled and then tripled in what felt like hours. Or halved in like minutes, but this is a stablecoin now, at least compared to tether. That thing is still at $0.97.
Volumes have now fallen to just a billion for ethereum, with it all  being a bit quiet for the main coins, but plenty of action elsewhere.
Stocks are plunging, gold is a bit up by $100 to $1,230 since October 11th. Oil down since October 8th from $84 to $76. With everything moving really, but cryptos are resting a bit.
Which is just as well because Devcon now starts in just 5 days with the 4 days event having a technical focus aimed at coders, but there may be surprises.
So traders can have a rest for once and enjoy all the presentations that will be live-streamed on the day, hopefully with a playback this time because some may want to watch it later.
Copyrights Trustnodes.com